Of the moment // 12.15.17
One of the reasons why I blog is simply to have the space to write: getting things "on paper" helps me to process my feelings and organize my thoughts. I also love having a record of my life over the past few years: a place that holds all of my stories, my photos, the ups and downs of travel. But sometimes, I also just want to remember and share the little things that brought me day-to-day joy. Every Friday, I'll give you a peek into the book I currently can't put down, a great restaurant discovery, a fun new product or an inspiring quote: a few things that I think you might enjoy before we all take off into the glory that is the weekend!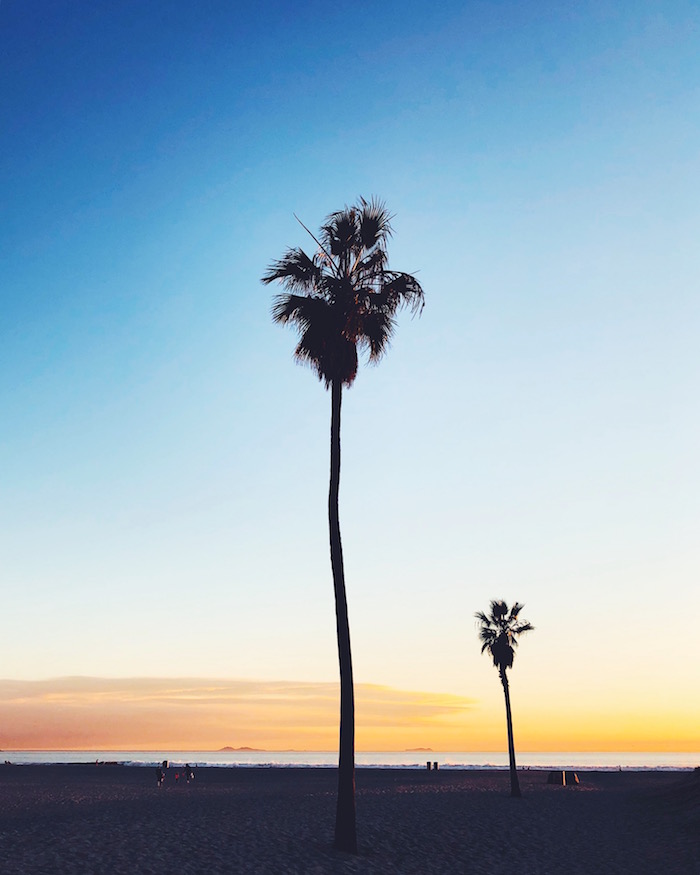 I'm back in New York City! When we moved out to San Diego this summer, I knew I'd feel better about leaving the city if I knew when we were coming back. Instead of traveling over New Year's Eve like we've done the past couple of years, we decided (back in June!) to buy tickets to spend the holidays on the East Coast. I'm here a little bit earlier than David for my company's holiday party, and it's strange to be playing single pug mother in the big city. And even though it is FREEZING, it's weird and wonderful to be back. In other updates: I upgraded to the iPhone X and I'm obsessed with portrait mode on my pug sorry not sorry.
Looks
I was so surprised to spot a Kelsey Montague set of wings on the main drag in my North Park neighborhood. I posed in front of a set of her wings in New York City back in 2014 and 2015 (to celebrate my living-in-the-city anniversaries), so it felt like a nice little omen before flying back East. In case you're interested: sunglasses, top, white jeans, sandals. 
Hosting
My lovely friend Sarah Ashley–who is easily the most wonderful hostess I've ever met, and who owns the fabulous lifestyle shop Salt House Market–just put together this fantastic holiday hosting guide, and if you're planning on having people over for Christmas Eve dinner or New Year's Day brunch, it's a must-read! One of my goals in the new year is to host more parties, and I'm always so inspired by how beautiful, fun and delicious Sarah Ashley makes it look. I'm going to be scouring this guide for details! p.s. I have this apron from Salt House, and it always makes cooking more fun–if you need a last-minute gift for a friend who's always in the kitchen, highly recommend!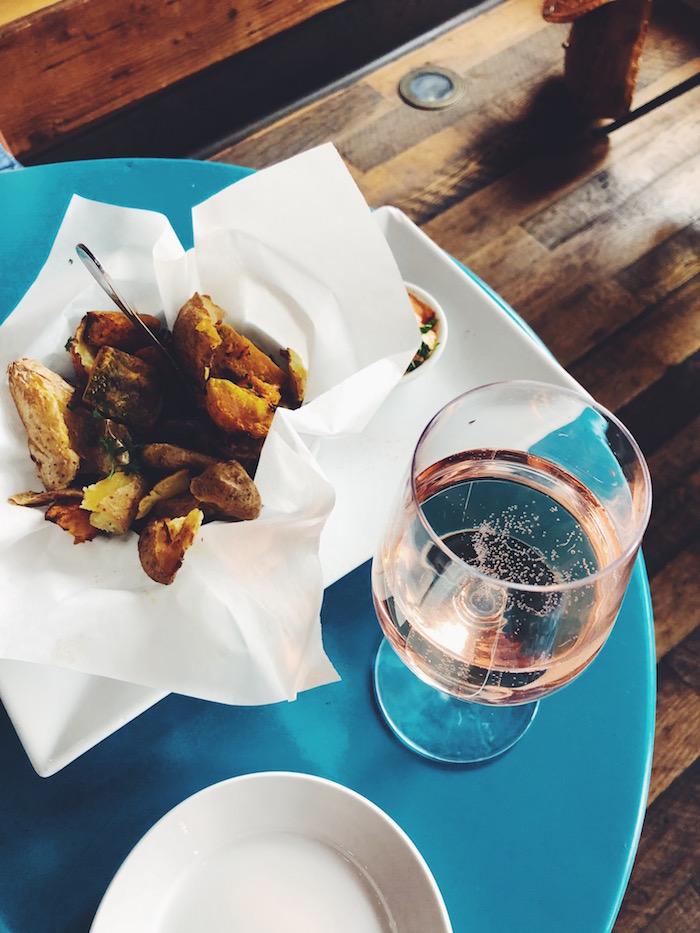 Eats & Drinks
I had the most delightful brunch with a girlfriend at The Rose Wine Bar, complete with a couple of glasses of sparkling rose and patatas bravas. Such a cute little spot in South Park!
Reads
A friend lent me Swimming Lessons, and I wasn't sure what to expect–but it quickly became one of those books that keeps me up at night because I just wanted to read one more chapter. Chapters trade off between real-time and letters from the past, and follows a dysfunctional family navigating life after death.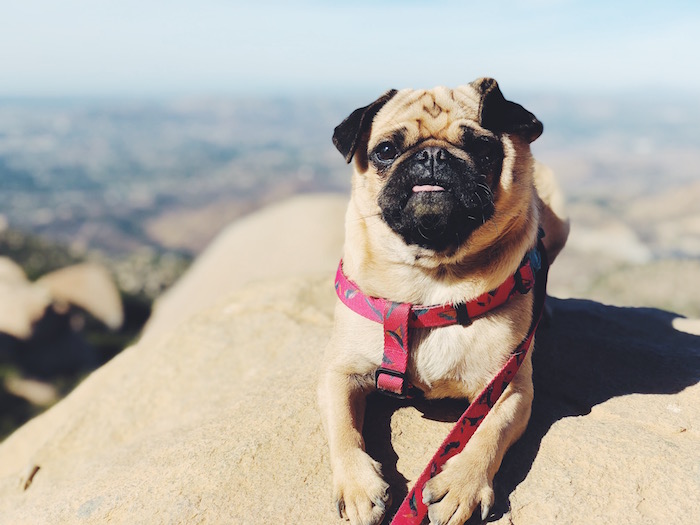 Words
"People do not decide to become extraordinary. They decide to accomplish extraordinary things." -Edmund Hillary
This weekend, I'm so excited to catch up with girlfriends (and their bellies/new babes) , go to my all-time favorite workout studio, and (of course!) eat all of the bagels and pizza.