Experiencing Day of the Dead in Guadalajara
Experiencing Day of the Dead (or Dia de los Muertos, as it's locally known) in Mexico was truly an incredible experience. The streets of Guadalajara, and particularly in the neighborhood of Tlaquepaque, were filled with intricate altars heaped with marigolds and candles, colorful papel flags strung over the cobblestone streets and beautifully painted catrinas of all ages.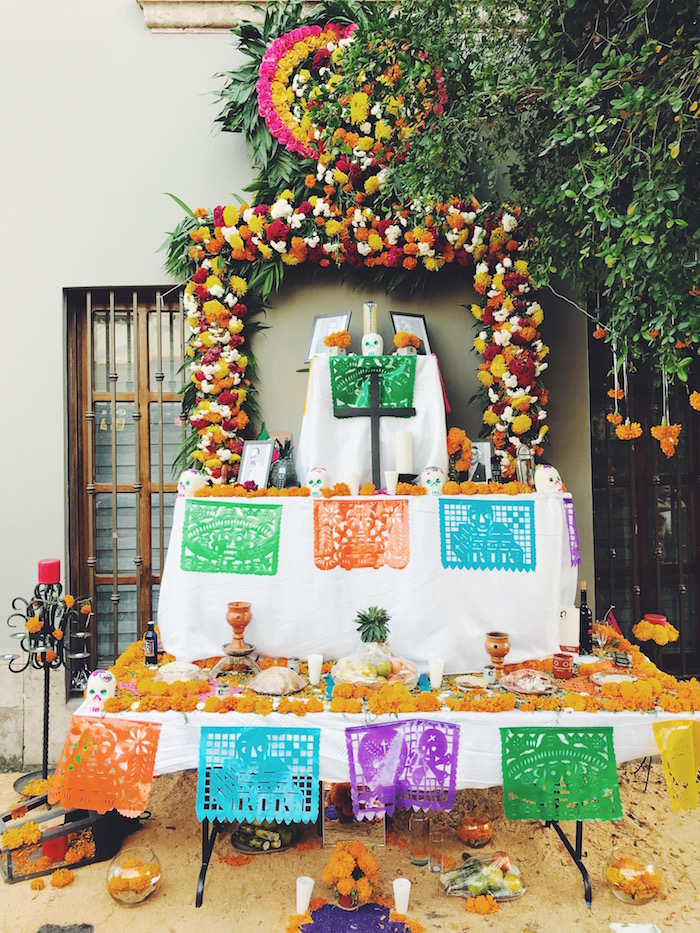 A fusing of ancient Aztec festivities and colonizing Catholics' All Saints Day traditions, Day of the Dead is a way to honor ancestors. However, one of the things that struck me most was the way that the holiday approaches death: although it's not a celebration per say, it's emblematic of the warm, colorful and upbeat Mexican culture as a whole. The altars that are constructed on the streets often have photos of the deceased or things that they would have loved: it's thought that they're able to come back and celebrate with the living on these days. When families go to the cemetery to pay their respects, they'll often bring a picnic and hire a mariachi band: it's less about a grave, solemn occasion and more about celebrating the legacy they left behind. And instead of mourning alone or in silence, people pour onto the streets, into family homes and into cemeteries to spend quality time with the living.
My favorite fact about the bright orange marigolds that cover every altar: marigolds are there not only because they represent the fragility of life, but their vibrant color was thought to help lead the dead to find their altar. The altars also often feature photos of the dead, some of the things they enjoyed most while they were living (perhaps a book, or a bottle of their preferred poison), and sugar skulls.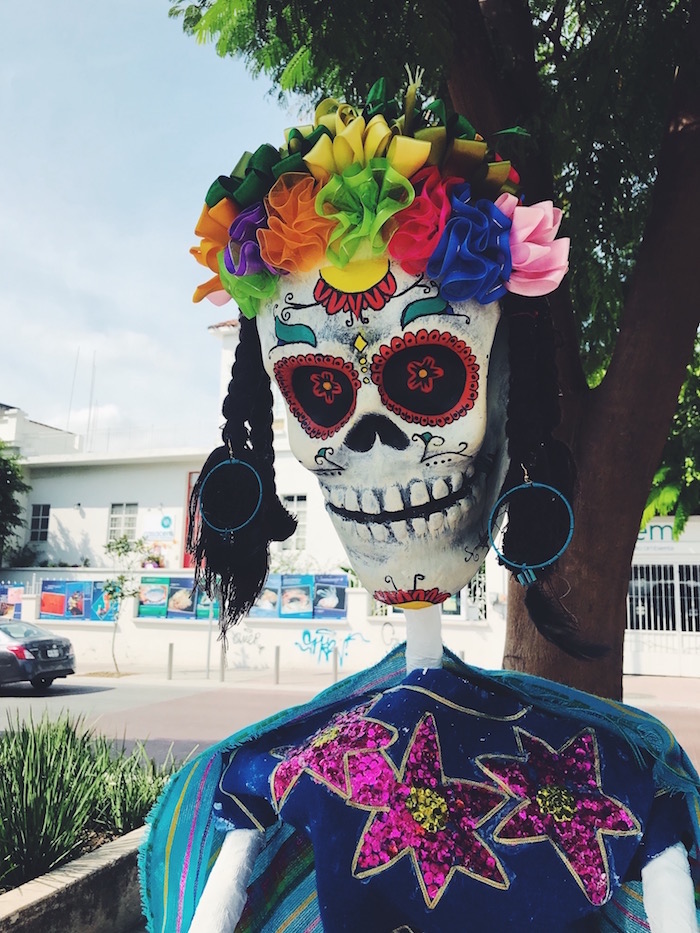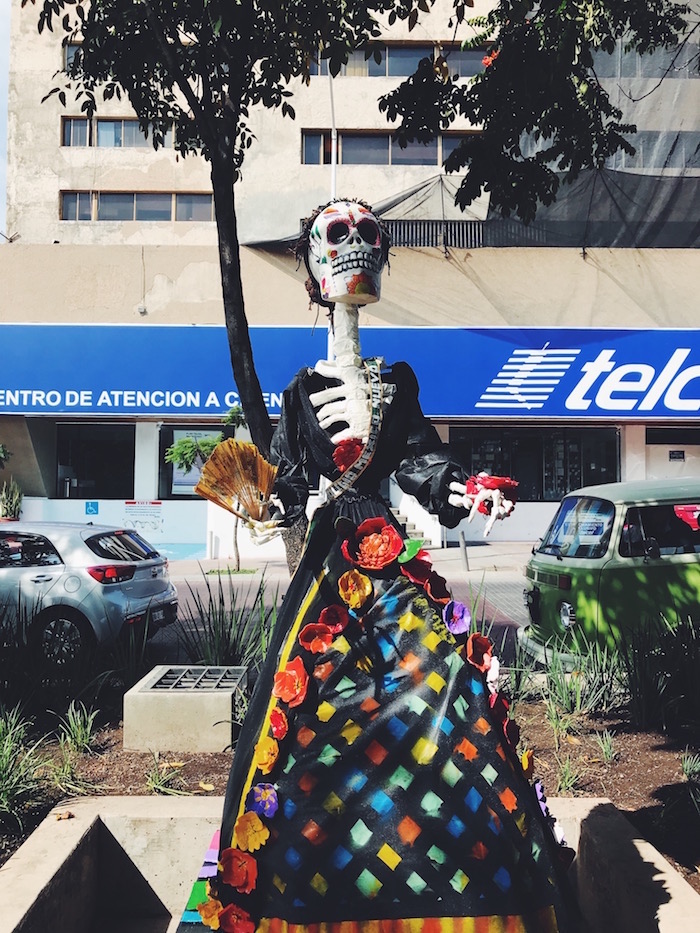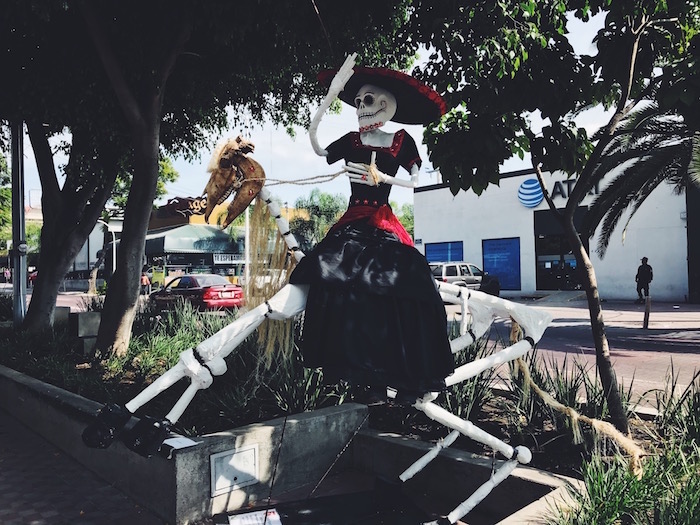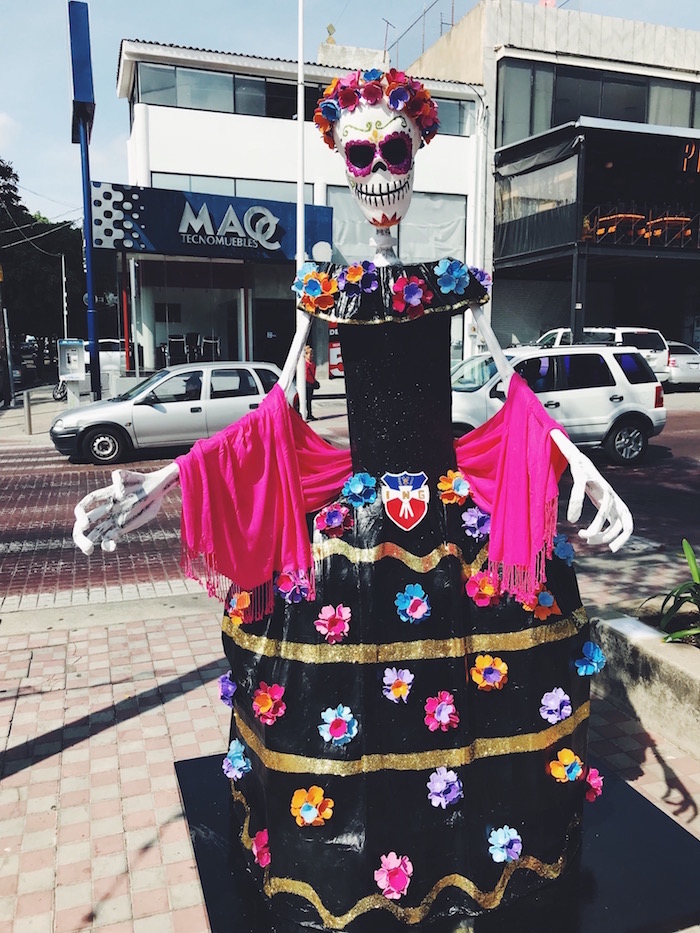 Another really fun thing we stumbled across were these paper-mâché catrinas on Avenida Chapultepec. They were all created by local elementary schools to be displayed on this tree-lined pedestrian avenue. The thought, creativity and work that went into all of them were seriously impressive!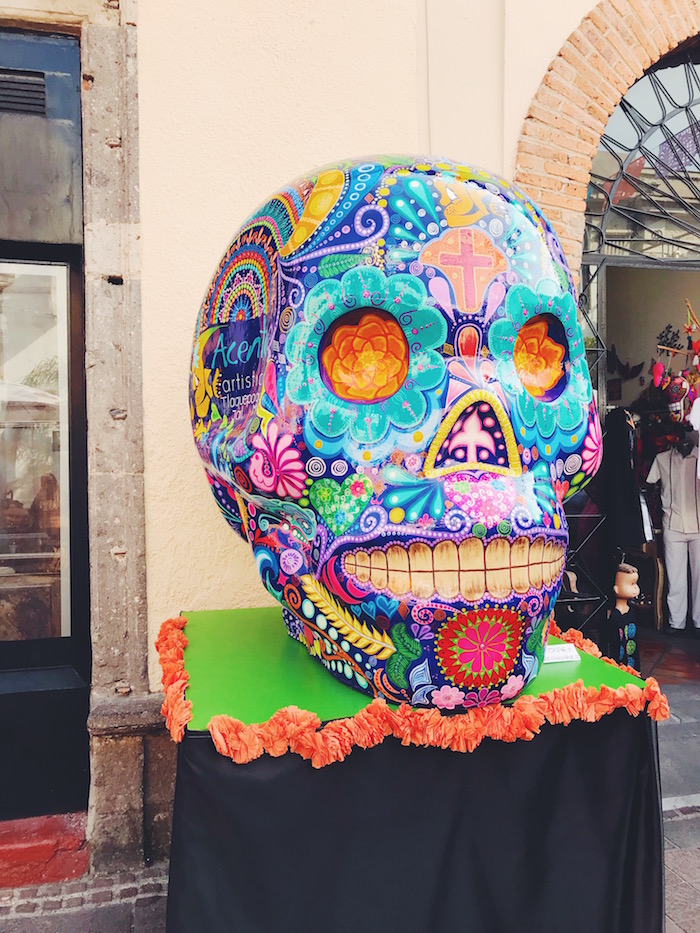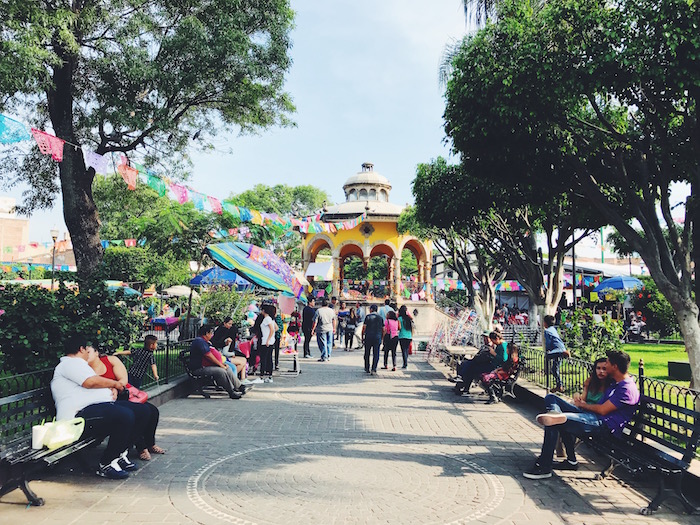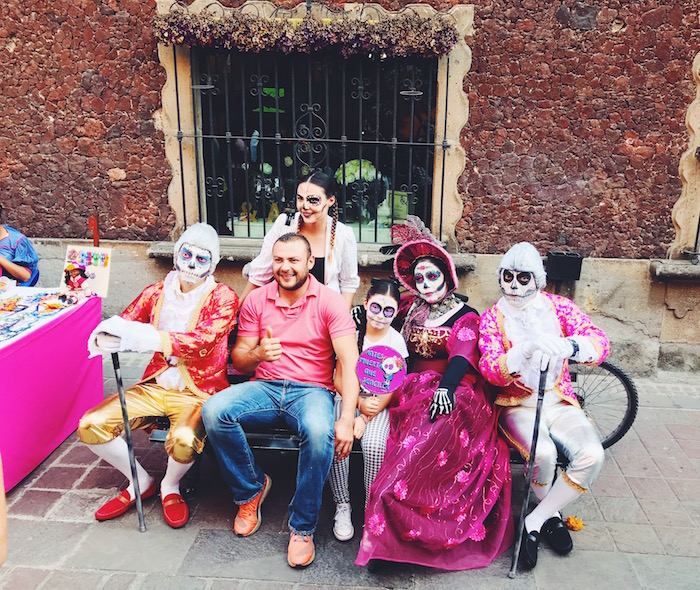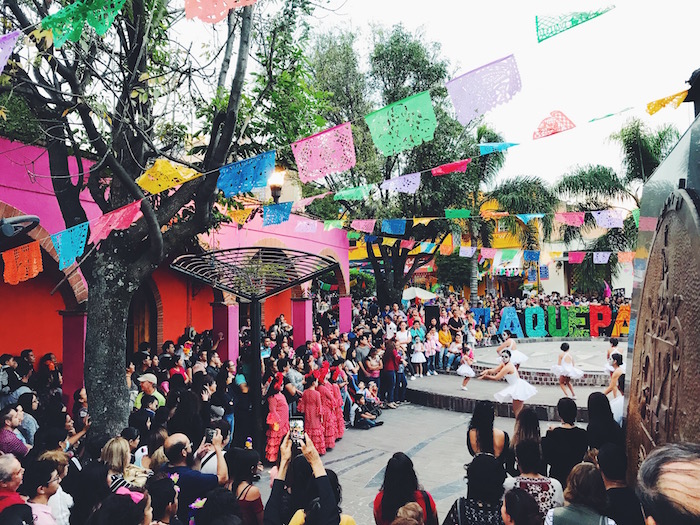 We spent the afternoon on the Day of the Dead–a national holiday!–in Tlaquepaque, a colorful neighborhood that seemed to be the epicenter of festivities. The streets were jam-packed with people and market stalls, and it just got busier as the night went on. The whole vibe was incredibly upbeat and fun! I got nervous for a second about being in such a large crowd–I try to avoid them in general, and perhaps even more so in light of all of the recent gun violence in the USA–but all I witnessed were friendly people and lots of families.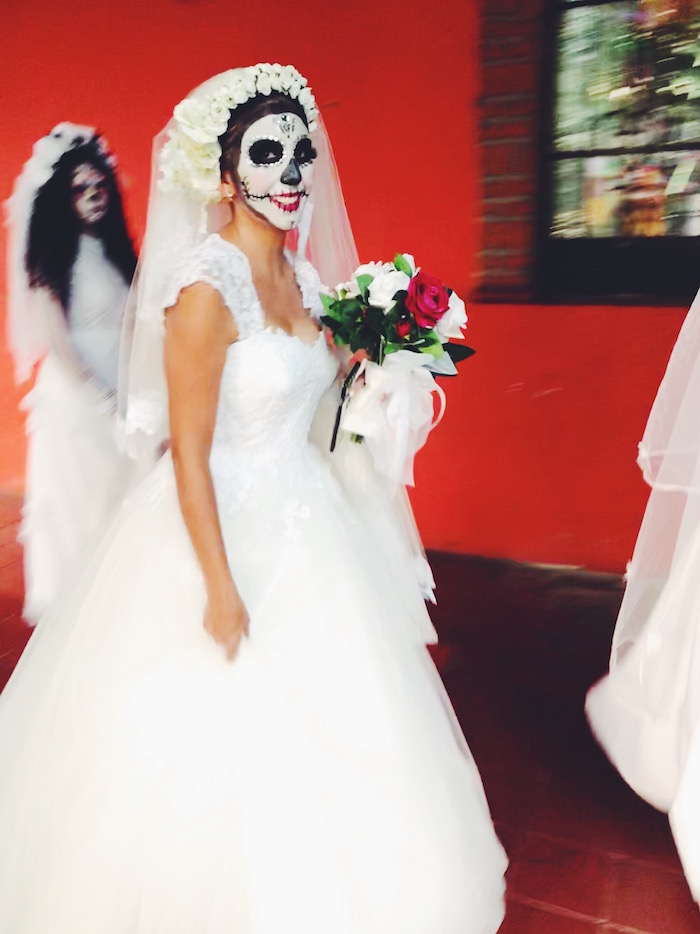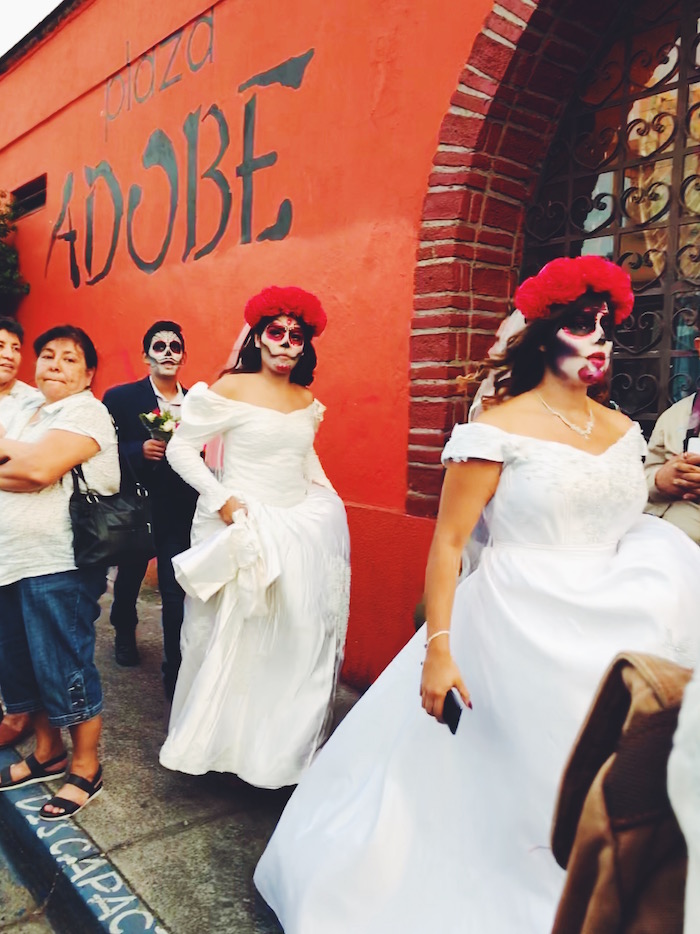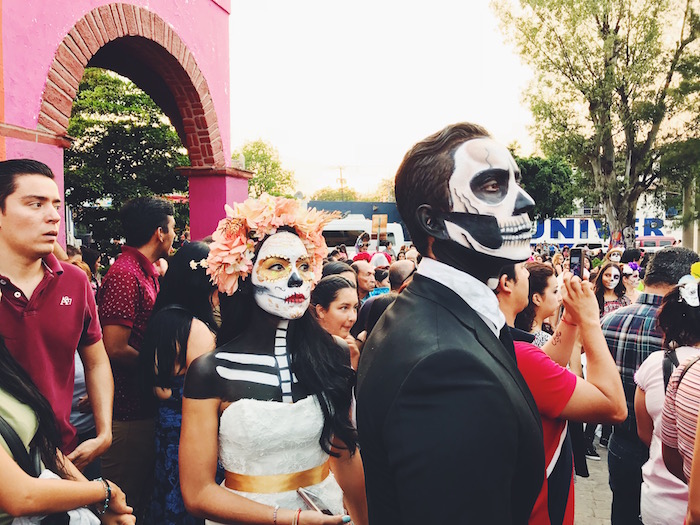 There is a parade of catrinas every year, and this year, the theme was catrina brides. The people selected to be in the parade did not miss a beat: all of their face painting, outfits and head dresses were absolutely show-stopping!
The catrina itself has layers of cultural significance, but my main takeaway is that the painting of the skull on the face is meant to represent both the great neutralizing force of death (the rich and the beautiful die too), as well as an emphasis on inner beauty and how it's displayed.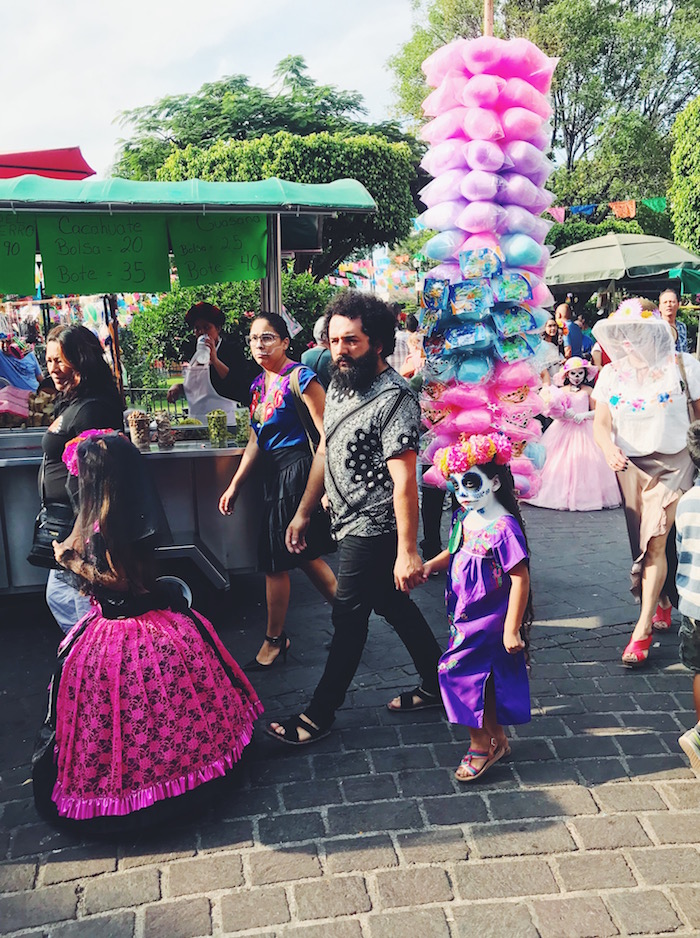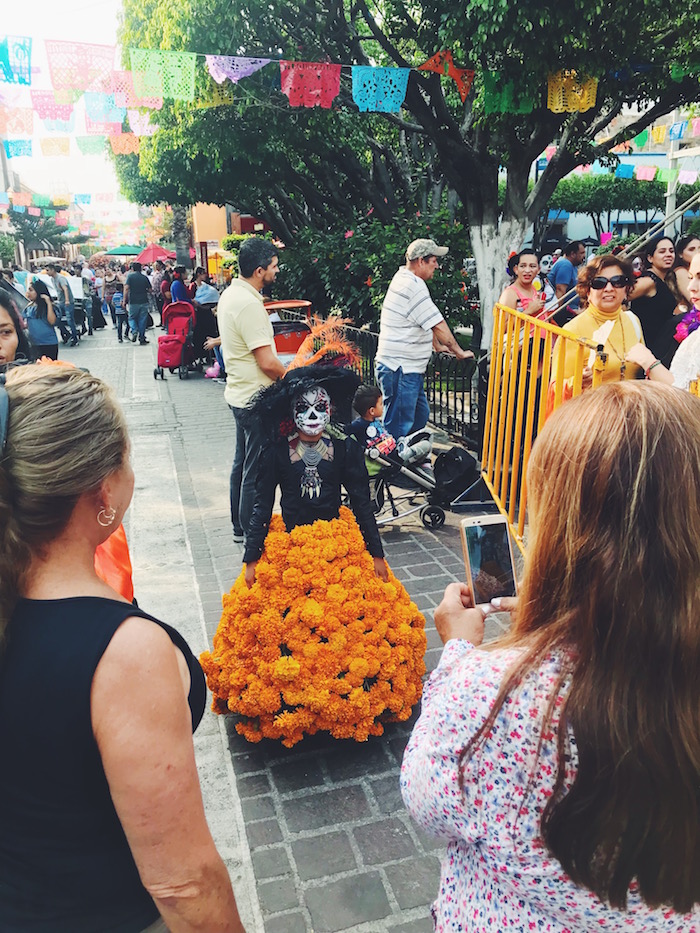 There was even a parade of mini catrinas! I am still swooning over the gorgeous little girl with her total hipster dad, and this incredible skirt made of real marigolds.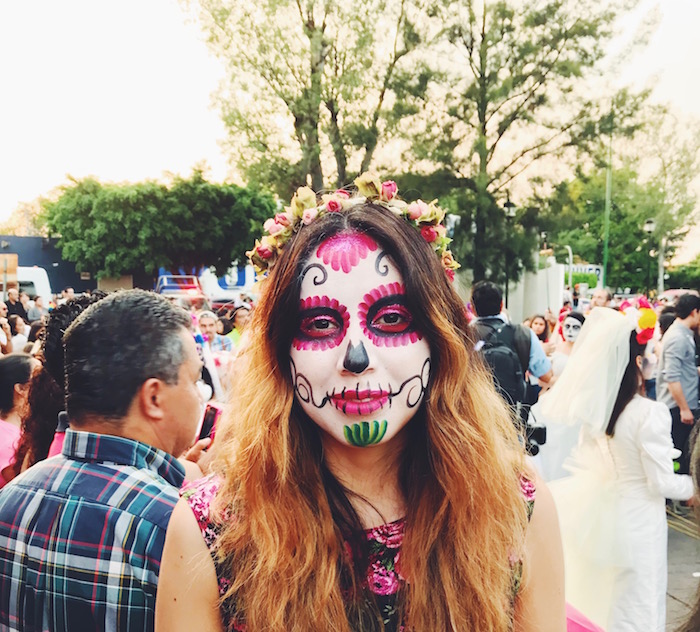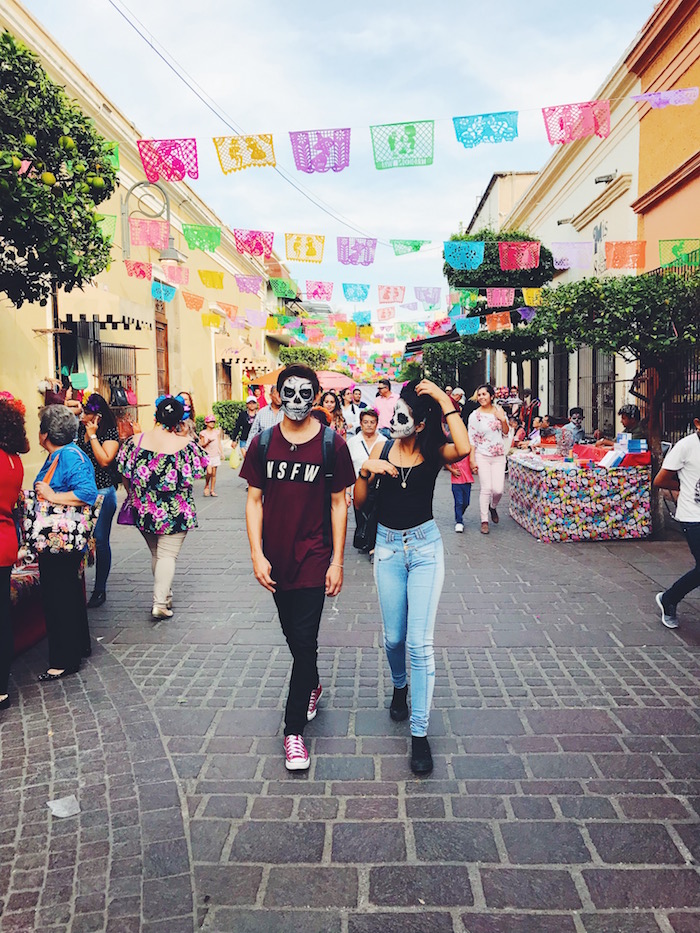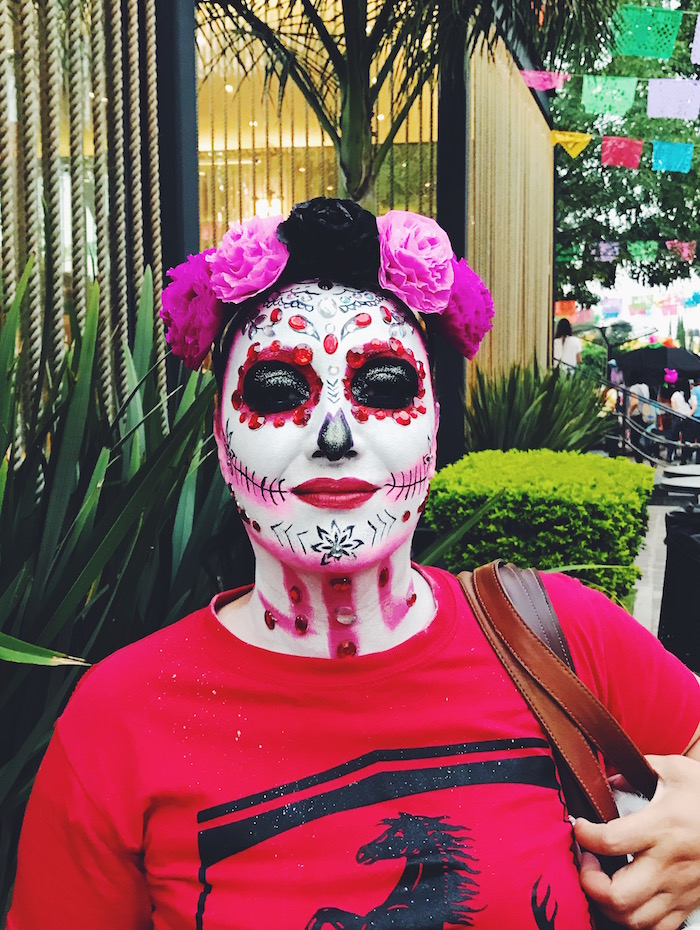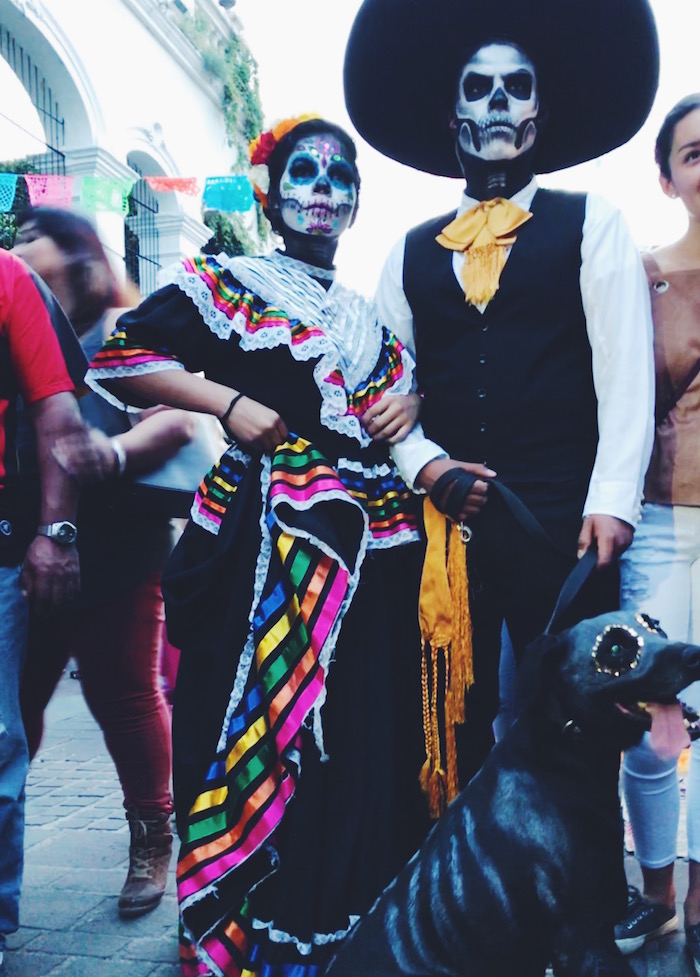 I was just so amazed at all of the "regular" people who went out in full force and with such creativity for this holiday: some of the face painting and outfits were so, so, so good. Obviously, the couple with the skeleton dog was my favorite (!) but I was swooning over just about every person I saw.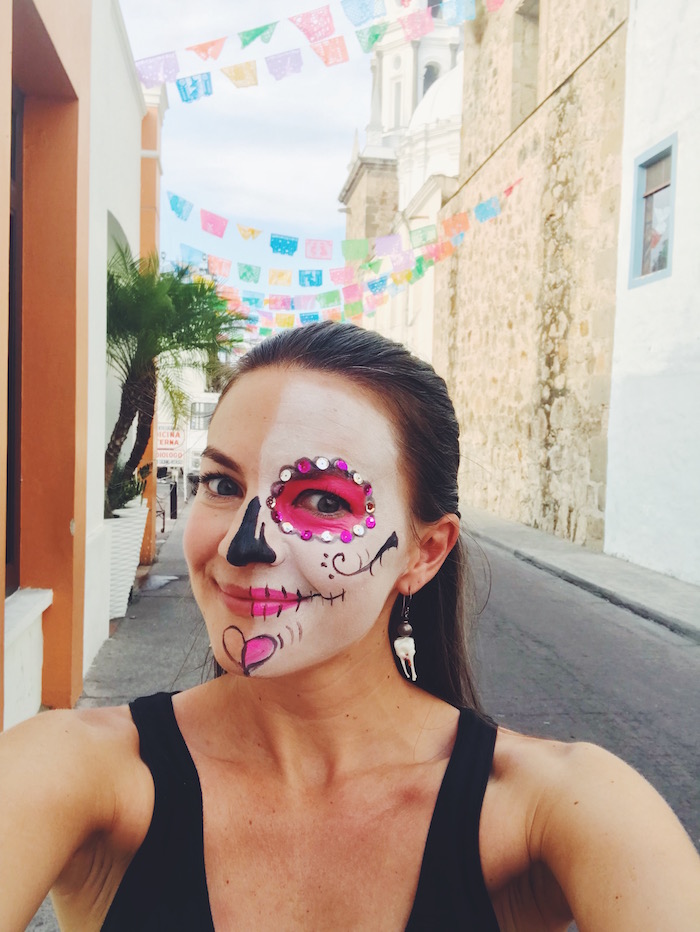 Honestly, my face paint was not great in the grand scheme of things–but it only cost a few dollars and it was so fun to feel like I was part of the whole scene! The streets of Tlaquepaque were lined with people doing the catrina face paint, and it was tough as an outsider to a) know who was amazing, b) not have to wait in a crazy line for the best ones, c) communicate in my very, very limited Spanish what I wanted and d) have the confidence to really express what I wanted in Spanish. I decided I would rather wander the streets and people-watch than obsess over getting the perfect face paint, and alas, this is what I ended up with. Lesson learned!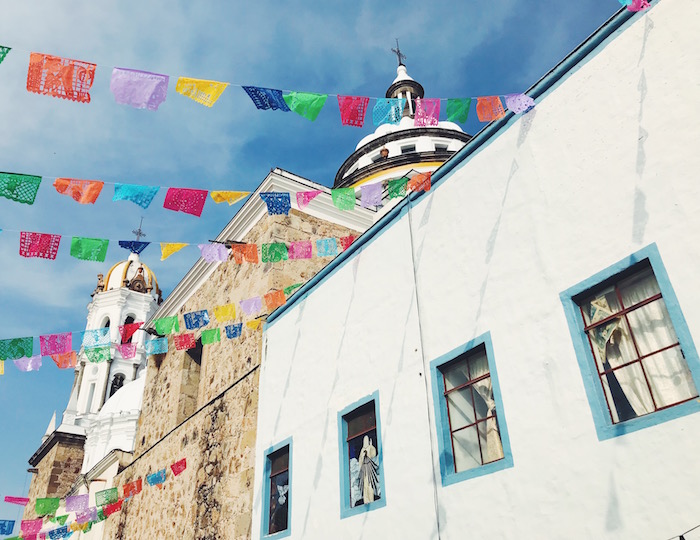 Have you ever experienced Day of the Dead in Mexico? Do you have any other favorite local festivals around the world?  
p.s. don't miss my favorite things in Guadalajara!