A guide to NYC for book-lovers
New York City is an incredible place for book lovers to enjoy. On top of having some of the most stunning libraries in the world and delightfully unexpected nooks to tuck away in with a book, it also has plenty of quirky and independent bookstores to explore and support–something that's becoming tougher and tougher to find in the world!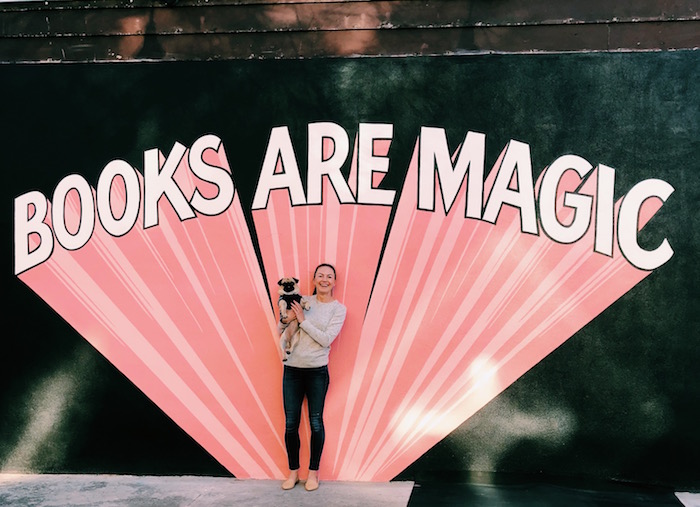 One of my favorite things to do when I lived there was to read. I read constantly: on the subway, in coffee shops, on a grassy knoll in Central Park on a sunny day. And I often found myself in beautiful places for book lovers, stumbling across a cozy bookstore on a rainy day or stealing away to a library's reading room. Here are a few of my favorite libraries, bookstores and book-lined reading rooms to enjoy in the city: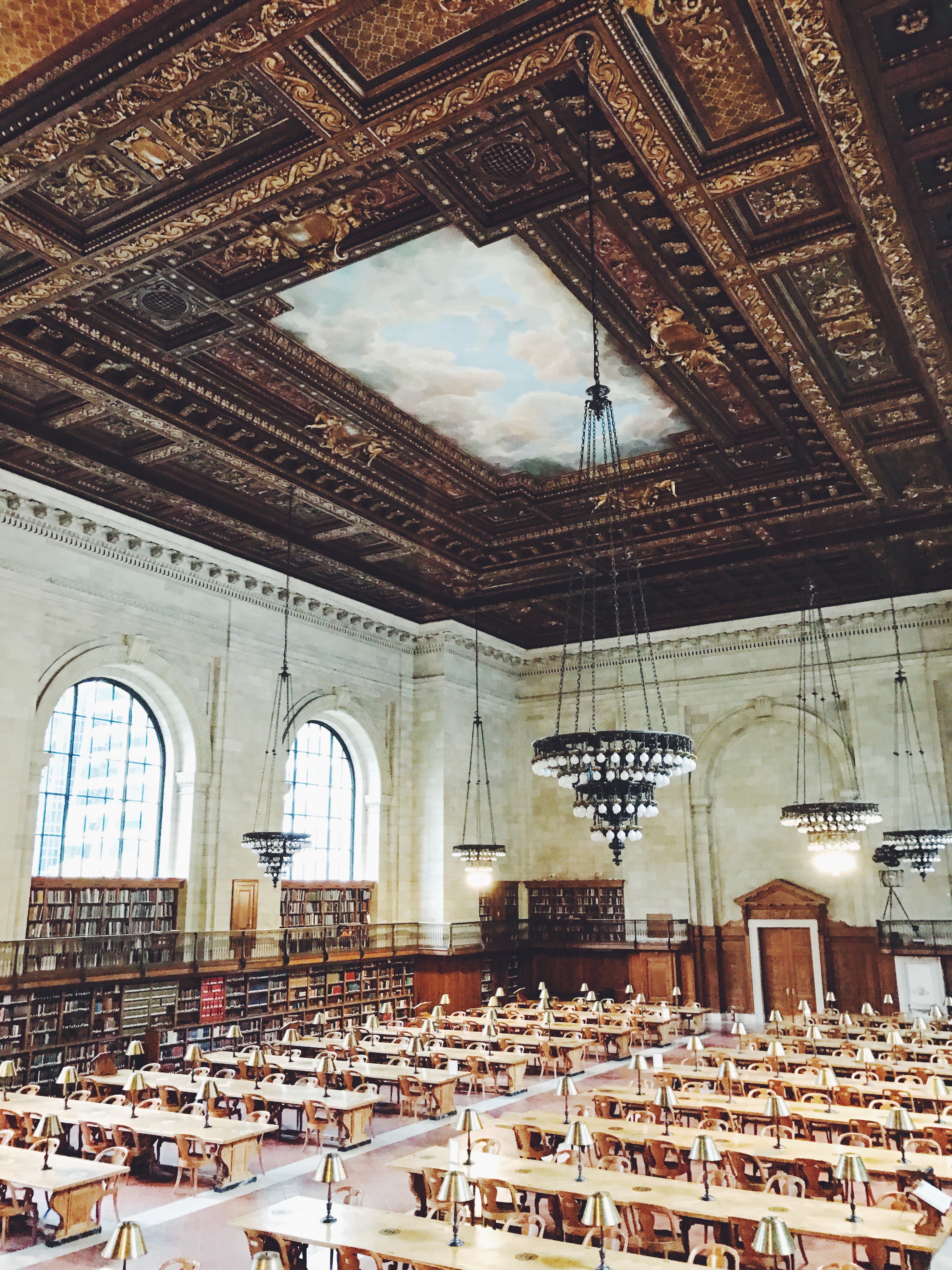 Libraries
New York Public Library
The stately building on Fifth Avenue is the ultimate destination for bibliophiles in New York City. Opened in 1911, the research library is a National Historic Landmark–and for good reason. It is STUNNING, both inside and out. The Rose Main Reading Room is such a gorgeous literary space that's easily accessible to the public: whenever I used to have meetings in Midtown, I'd always steal in here to catch my breath and answer emails (and be in awe of the Beaux-Arts architecture and billowing clouds on the ceiling). I also try to detour down the two blocks of 41st Street between Park Avenue and Fifth Avenue for Library Way: the sidewalk has 96 plaques filled with literary quotes.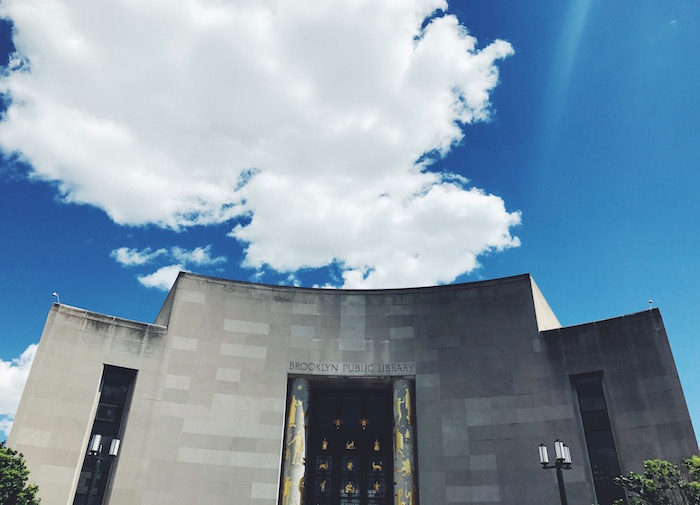 Brooklyn Central Library
Although the interior of the Brooklyn Central Library isn't anything too special, I'm obsessed with the Art Deco exterior. During an Open House New York weekend a few years ago, I took a behind-the-scenes tour of the museum–and it was incredible to get a rooftop view of Grand Central Plaza, as well as see the Treasure Room (its rare and ancient collection of children's books).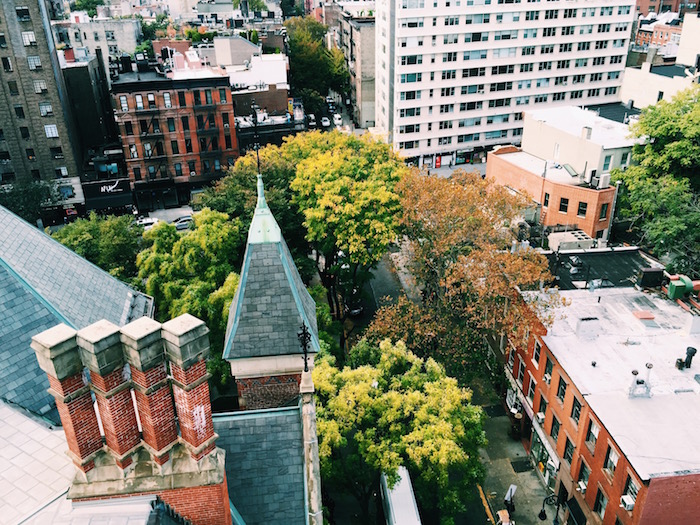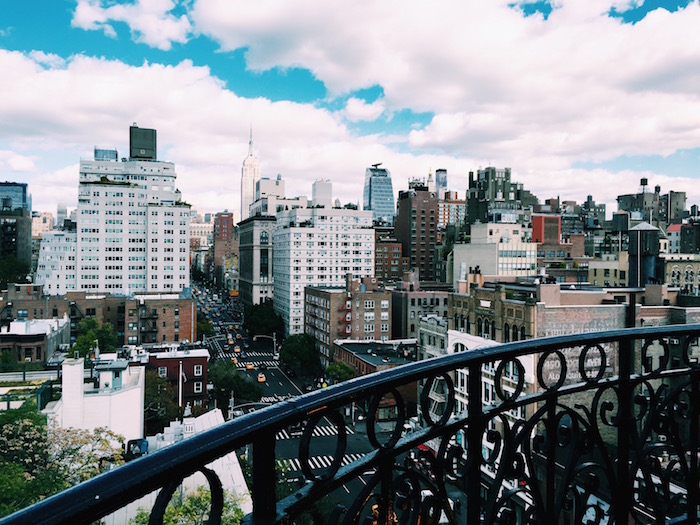 Jefferson Market Library
Another weird and wonderful branch of the New York Public Library: the Jefferson Market location! It looks like a church, but it was actually a courthouse and a  prison and a market before it was turned into a library. It was also voted one of the most beautiful buildings in America in the 1880s by a poll of architects! The Victorian Gothic building, complete with brick-arched basement, is a stunner. Bonus: the building's shady garden is a lovely place to steal away to read quietly or people-watch on a warm day!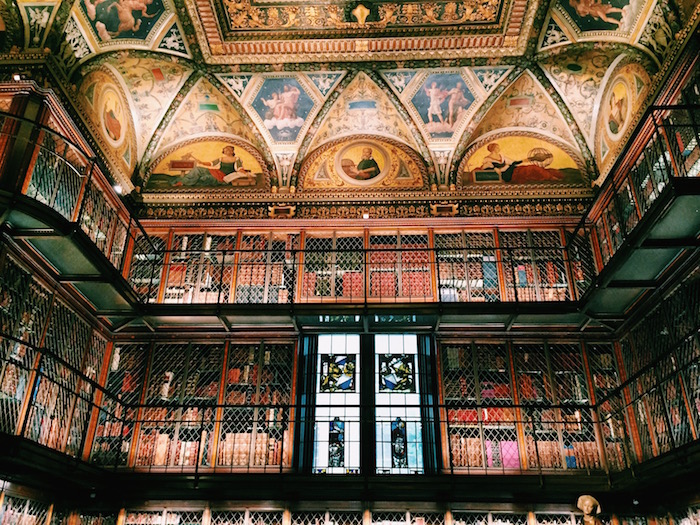 Morgan Library
The Morgan Library began as the private library of financier JP Morgan as he collected illuminated, literary, and historical manuscripts, early printed books, and old master drawings and prints–like an original Gutenberg Bible! He built this gorgeous building near his home to house all of his treasures–and honestly, I think the architecture of place (think gorgeously painted ceilings, intricate crown moldings, "leather-bound books and the smell of rich mahogany") is just as stunning as his collection.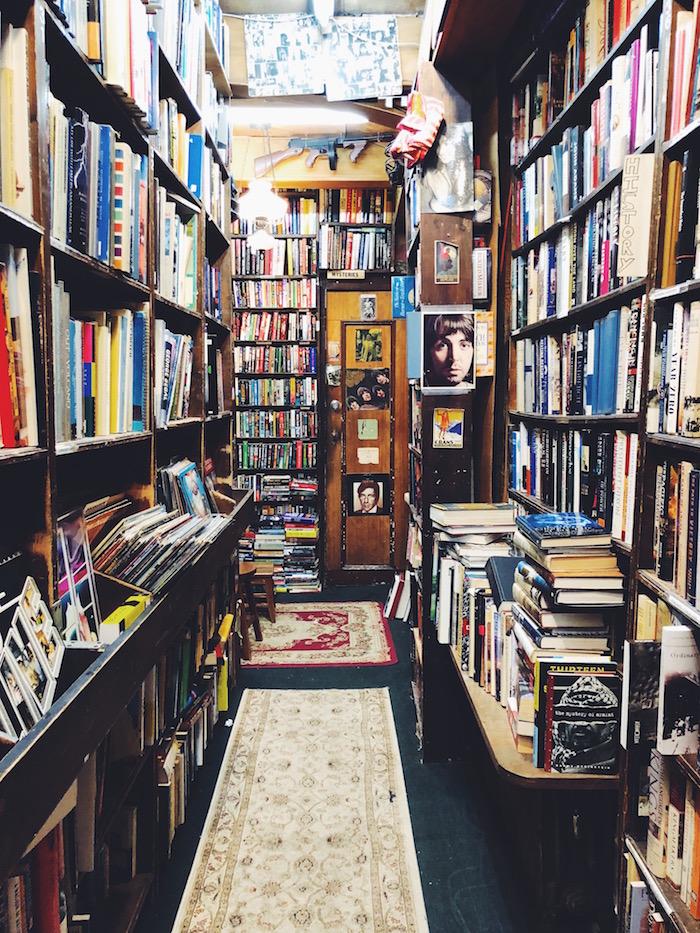 Bookstores
Strand Book Store
The gold standard of bookstores everywhere: the Strand is famed for its "18 miles of books." Opened in 1927, it's been a staple of the city's independent bookstores ever since. It has an extensive collection of new, used and rare books, along with plenty of literary-themed merch. If you're ever looking for a gift for a bibliophile, the Strand is the place to go.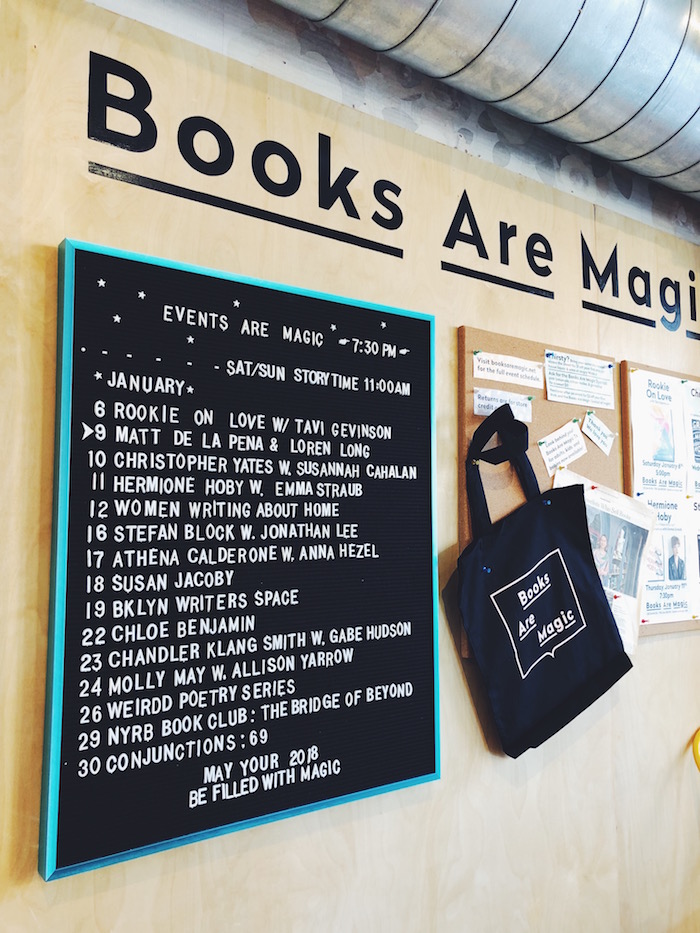 Books Are Magic
Books Are Magic is a relatively new addition to the Brooklyn literary scene. The store opened just last year, as a response to the closing of beloved Book Court in Boerum Hill. Local novelist Emma Straub felt like the neighborhood needed a bookstore–so she decided to open one. Books Are Magic is the bookstore of the millennial pink, Instagrammable and blogger-book-club generation: it has a fantastic mural, beautiful branding and regularly has engaging author events.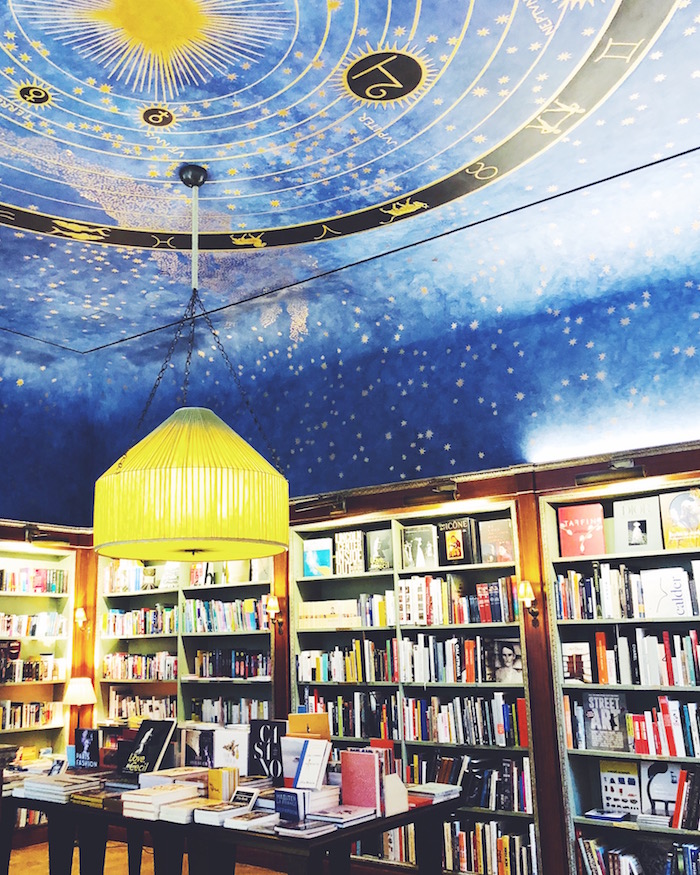 Albertine
Located in the same building as the French embassy, Albertine has books in both French and English–along with the most incredible ceiling painted with zodiac constellations. There are lots of overstuffed leather chairs that are perfect to cozy up in with a book!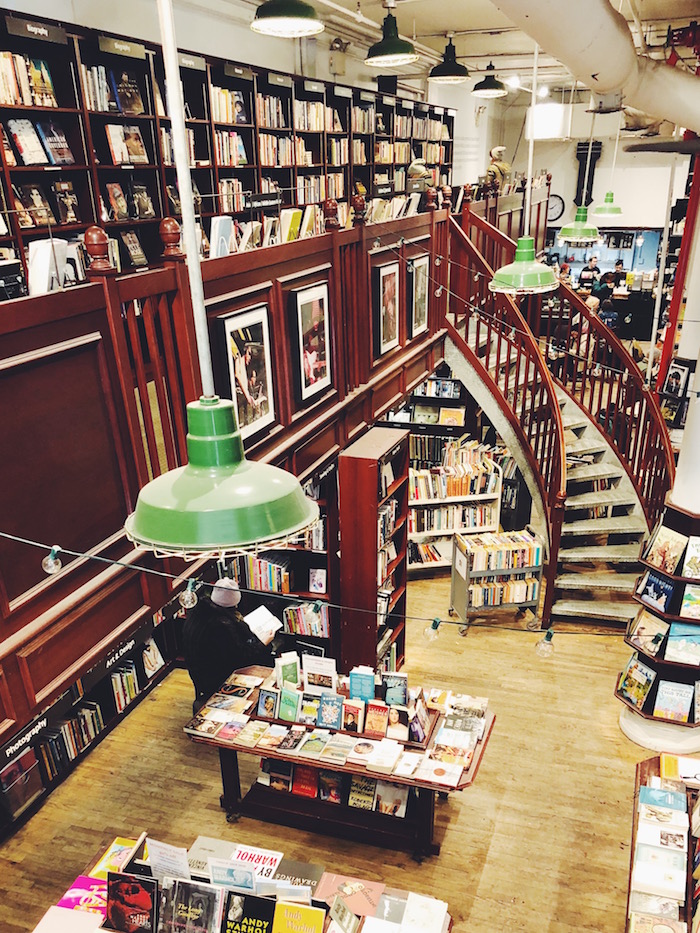 Housing Works
Housing Works is a NYC-based nonprofit that fights homelessness and AIDs–and one of the way that mission is supported is through thrift shops throughout the city, and one very special bookstore cafe. You can browse the used books, swoon over the twin curving staircases, enjoy a cappuccino or a beer, see the incredible Moth live storytelling events with a glass of wine–and know that all of the dollars you spend will go toward helping people in need.  Fun fact: I volunteered as a barista in the cafe during my first year in the city!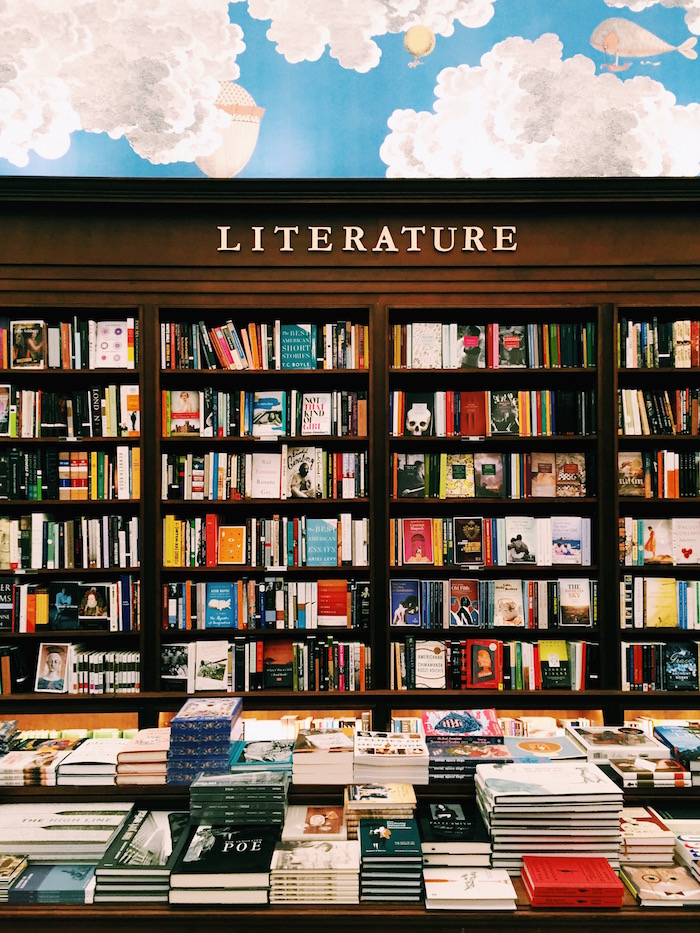 Rizzoli Bookstore
With a focus on illustrated books on architecture, fashion and design, Rizzoli is the go-to spot for big and beautiful coffee table books. The NoMad location is known for its Italian-influenced painted ceiling and towering columns.
McNally Jackson
A staple of the shopping crowd in SoHo, McNally Jackson is the perfect place to steal away to browse the stacks or grab a coffee (beneath lights made of floating books). It's my personal go-to spot for quirky cards and a wide array of big, beautiful, glossy design magazines.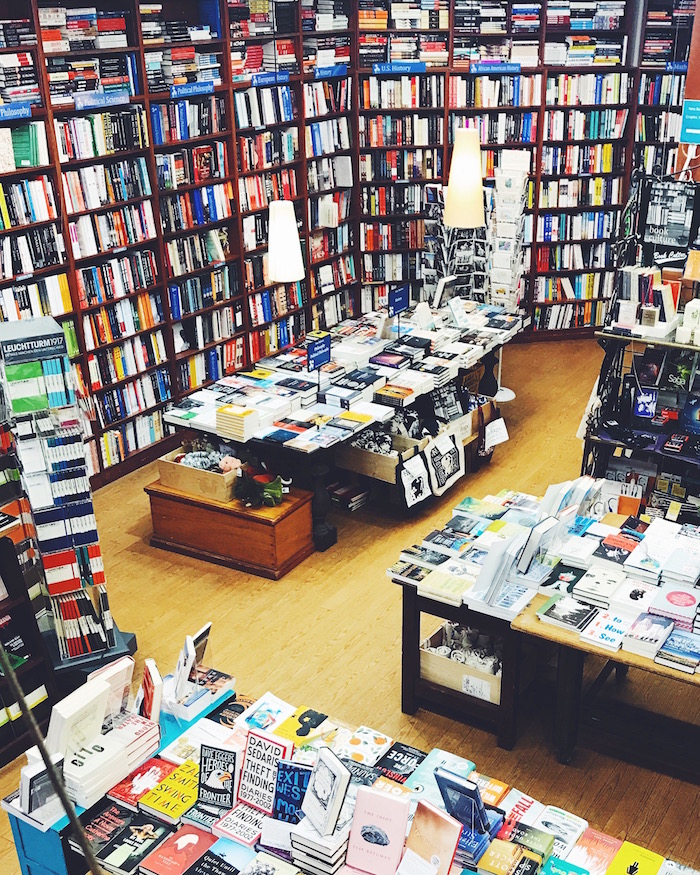 Book Culture
Book Culture is an Upper West Side institution: with three locations in upper Manhattan (and a recently opened branch in Long Island City), it's known for carrying a wide range of books and publications in the arts and humanities. A worthy place to stop if you're doing an Upper West Side day of adventure!
Word
One of my favorite things about Word is the incredible recommendations: their Staff Picks are always on point, and with their Word to Your Mailbox programs, you can enjoy the magic of the store (and support an independent bookstore!) without having to trek to Greenpoint or Jersey City. In particular, I think that the six-month or a year-long subscription for kids or young adults would make such a great gift!
Westsider Books
Westsider Books is such a gem on the Upper West Side: it's one of those places where you feel like time stopped about 30 years ago. It's lined from floor to ceiling with stacks of used and rare books, and manned by booksellers who are incredibly knowledgeable and passionate about their craft.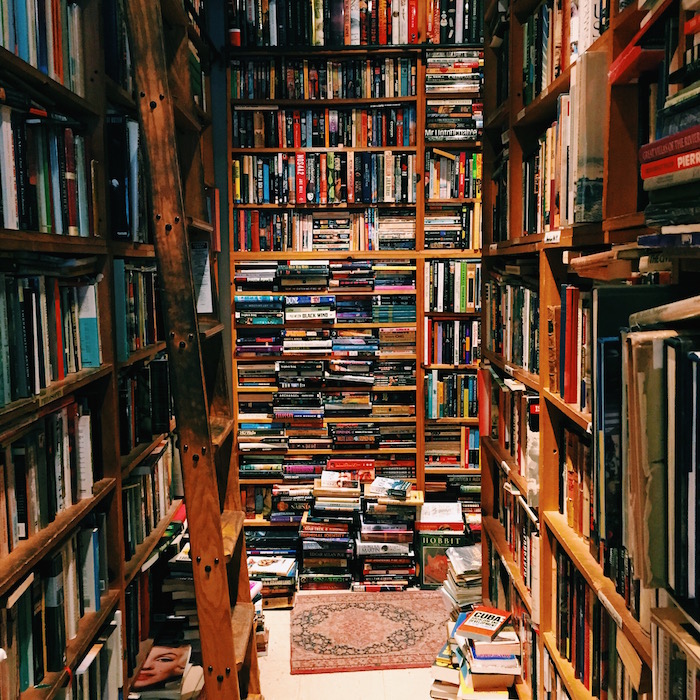 Alabaster Bookshop
Tucked away in the East Village, Alabaster is chock-full of paperbacks–many in the mystery and sci-fi genre. If you're looking for some affordable reads, there are always stacks of $2 books to discover.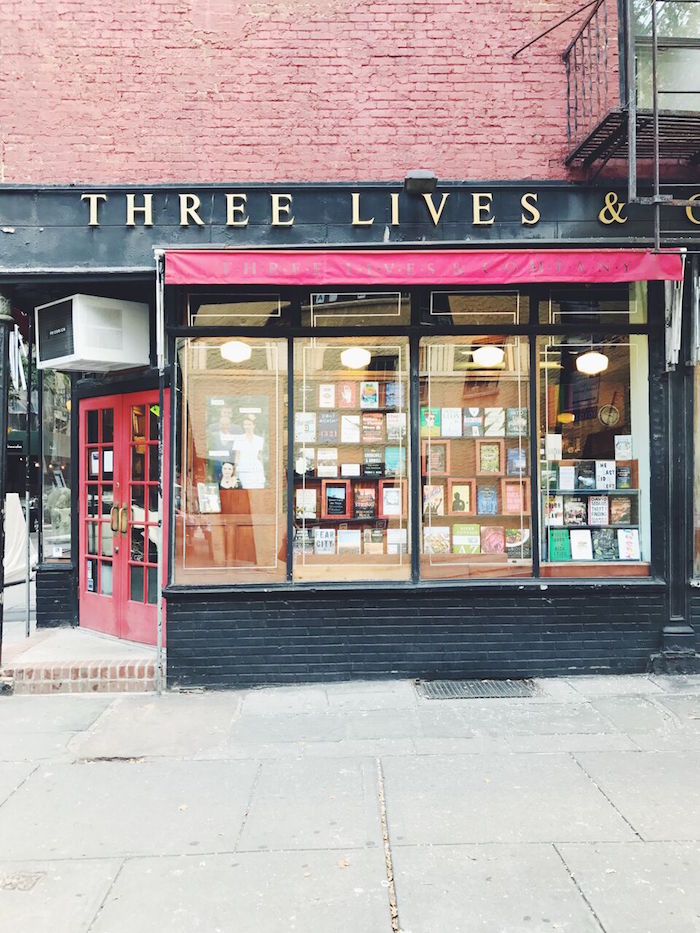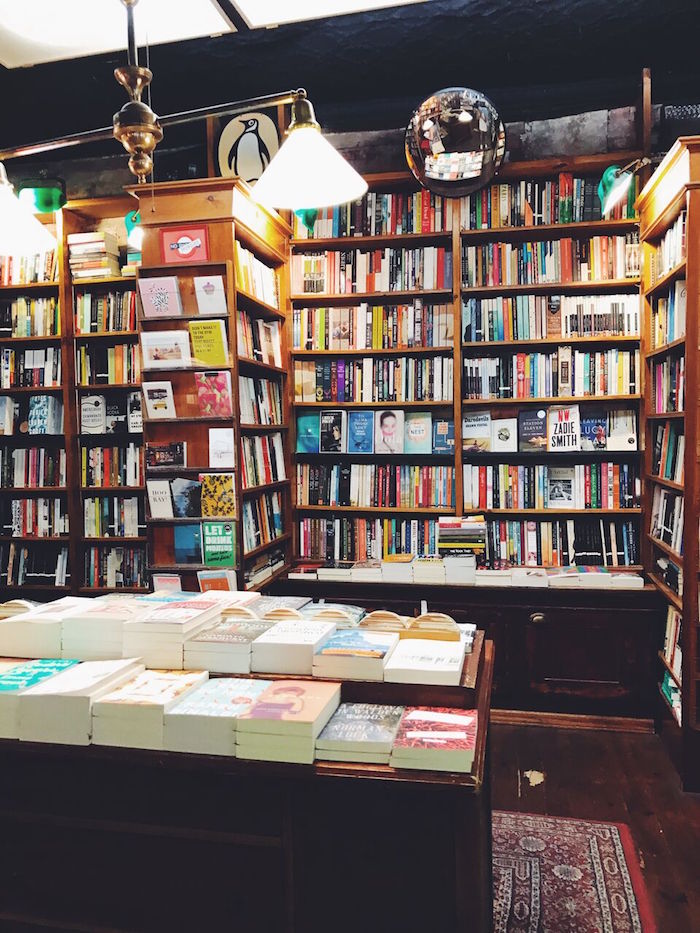 Three Lives & Company
One of the cutest facades in the West Village, Three Lives & Company is a lovely little bookshop. I always like to pick up books as gifts here–in addition to supporting a local business, they do a really nice job of wrapping them!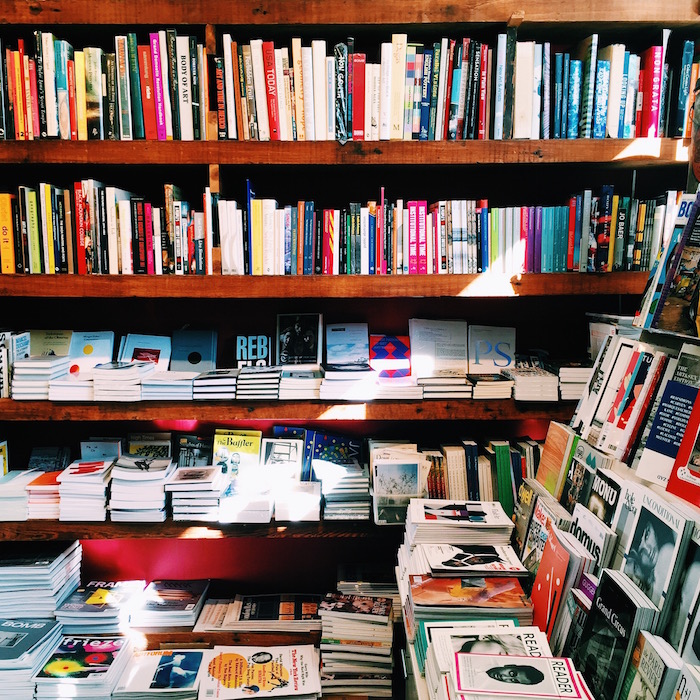 Spoonbill & Sugartown, Booksellers
The go-to bookstore in Williamsburg is Spoonbill & Sugartown, Booksellers. The light-filled space on Bedford Avenue is especially good for browsing independent magazines and the latest best-sellers.
A few more places to enjoy
Stay at the Library Hotel if you want to be surrounded by books even as you sleep: each floor is a different literary theme, all determined by the Dewey Decimal system. The Library Bar at the Nomad Hotel is a beautifully curated two-story library (complete with spiral staircase), a delightful place to enjoy a cocktail without putting your book down. The speakeasy Raines Law Room at the William Hotel features book-lined walls and a roaring fireplace. And if you're just looking for a nice spot to read on a warm day: I highly recommend a bench inside St-Lukes-in-the-Field, or one of Manhattan's other secret gardens.
What are your favorite book spots in New York City? Any bibliophile destinations you'd recommend around the world?