Of the moment // 12.22.17
One of the reasons why I blog is simply to have the space to write: getting things "on paper" helps me to process my feelings and organize my thoughts. I also love having a record of my life over the past few years: a place that holds all of my stories, my photos, the ups and downs of travel. But sometimes, I also just want to remember and share the little things that brought me day-to-day joy. Every Friday, I'll give you a peek into the book I currently can't put down, a great restaurant discovery, a fun new product or an inspiring quote: a few things that I think you might enjoy before we all take off into the glory that is the weekend!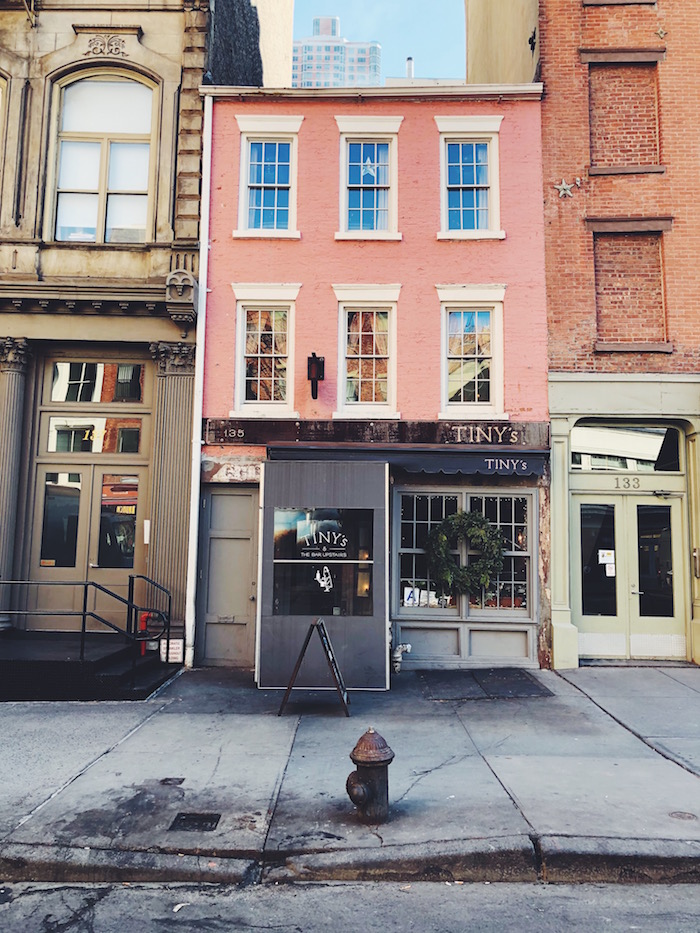 As much as I've been loving life in San Diego, New York will always hold a special place in my heart and it's been SO good to be back. It almost feels as if we never left! Beyond filling up on (a lot of) pizza, bagels and coffee, I've also been meeting new babies and new pups, squeezing in time with friends who are about to have babies, and generally catching up with all of my favorite people. Lots of new New York content coming in the new year!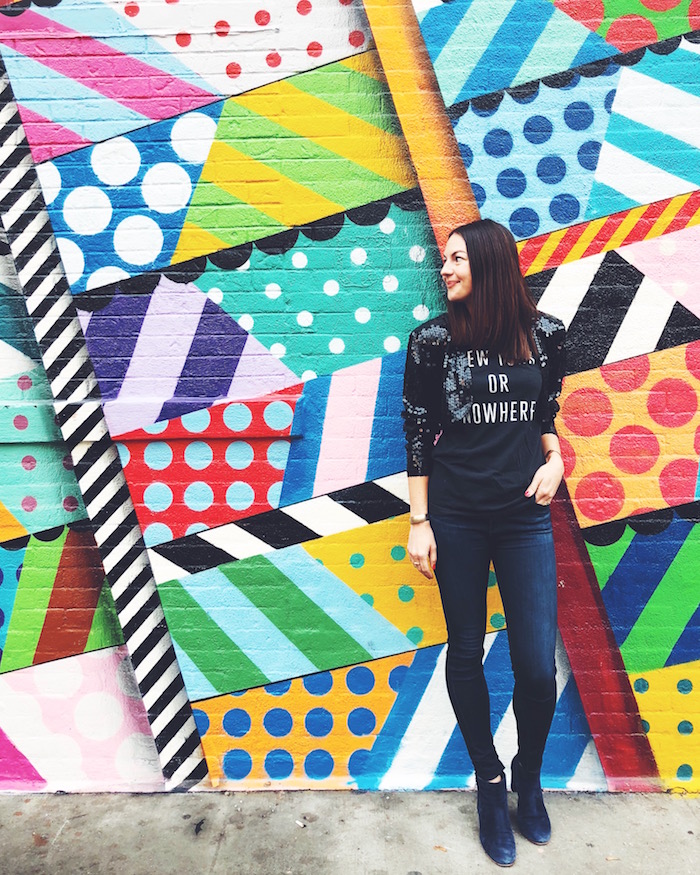 Looks
It only feels right to wear my New York or Nowhere shirt when I'm in the city! The sequin bolero is actually my mom's–she bought it vintage in the early 1990's, and it goes with a matching full-length sequin gown. I'm dying for a gala to wear the gown to, but until then, I love the pizzazz the jacket adds to any outfit. Jeans are AG, and boots are Loeffler Randall.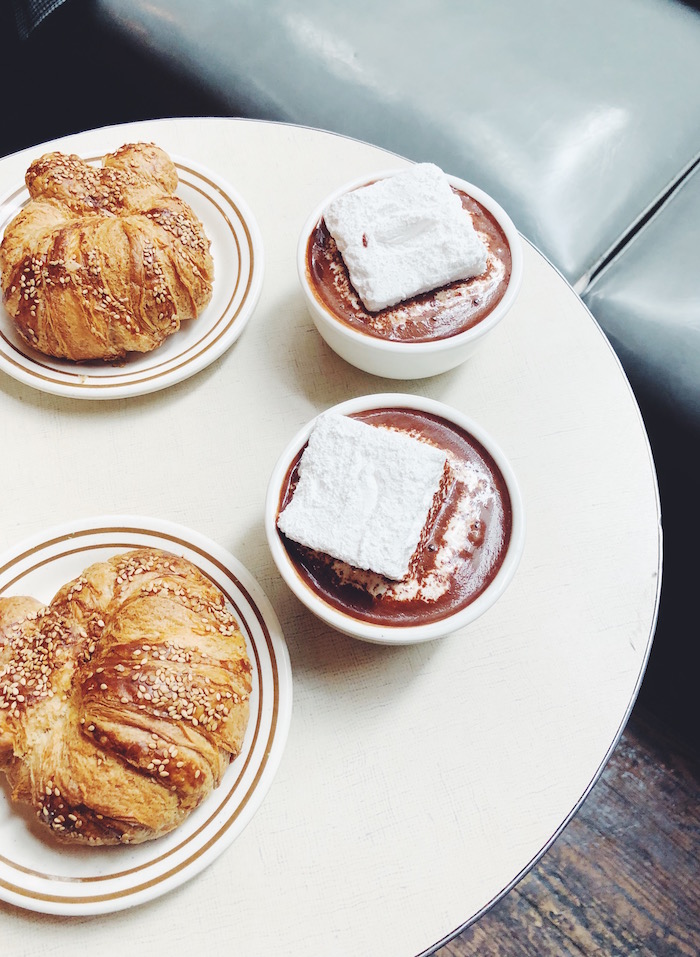 Drinks
The most decadent hot chocolate in all of New York City can be found at City Bakery. It is SO rich: it tastes just like melted chocolate, and honestly, I can never even come close to finishing the cup. Topped with a thick homemade marshmellow, it's far more of a dessert than a breakfast. But paired with a pretzel croissant, a breakfast it is!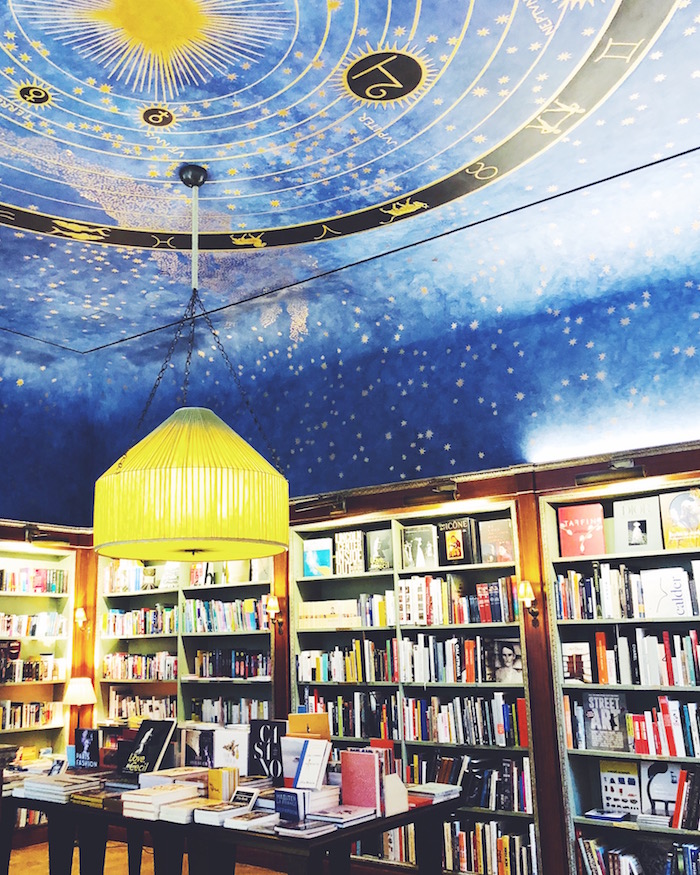 Reads
I couldn't stop reading Pachinko over the last week: it was the perfect antidote for spending a lot of time on the subway! It reminded me of two of my favorite reading experiences: Homegoing and the Pillars of the Earth series. Pachinko follows a few branches of a Korean family living in Japan in the 1930s through the 1980s: the interwoven stories of the individuals are incredibly compelling, but it also paints a bigger picture of the struggles ethnic Koreans faced in Japan–something that I knew nothing about. p.s. photo is from Albertine, a beautiful French language bookstore that I just discovered!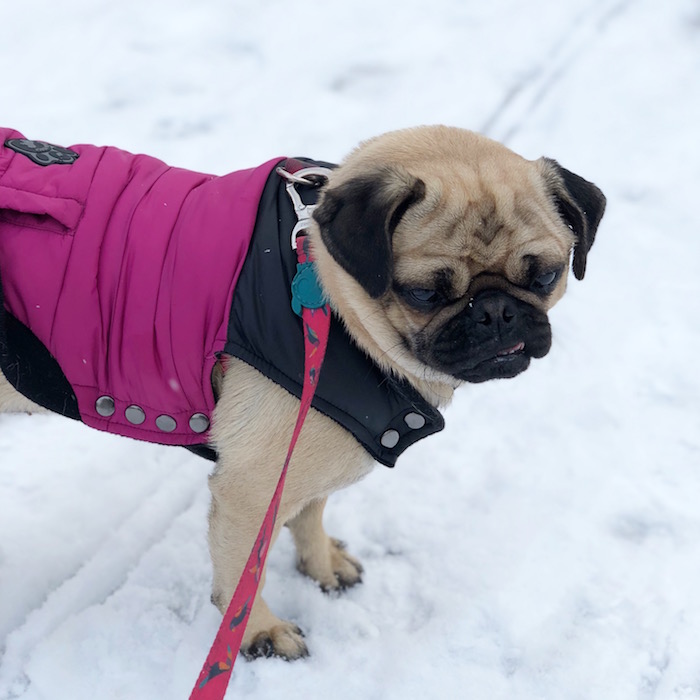 Words
There is nothing in the world so irresistibly contagious as laughter and good humor." -Charles Dickens
I'm heading to Washington DC for the holidays! First up is a night at Jillian's (hanging out twice in one week–feeling so lucky!), and then I'll spend Christmas with my husband's extended family.