Of the moment // 11.10.17
One of the reasons why I blog is simply to have the space to write: getting things "on paper" helps me to process my feelings and organize my thoughts. I also love having a record of my life over the past few years: a place that holds all of my stories, my photos, the ups and downs of travel. But sometimes, I also just want to remember and share the little things that brought me day-to-day joy. Every Friday, I'll give you a peek into the book I currently can't put down, a great restaurant discovery, a fun new product or an inspiring quote: a few things that I think you might enjoy before we all take off into the glory that is the weekend!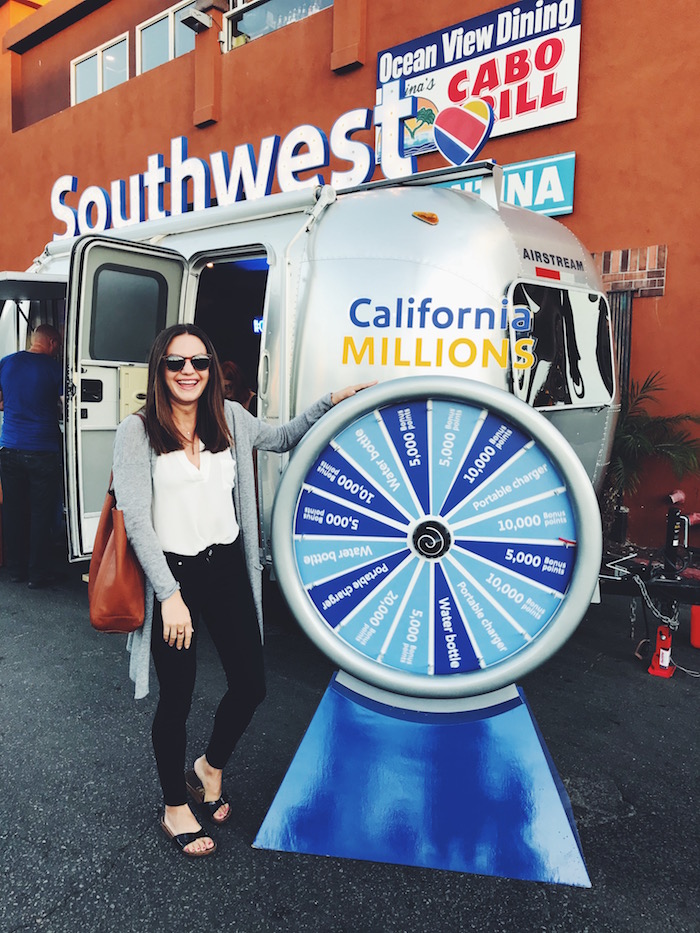 Now that I'm back on the West Coast, I've back to being a loyal Southwest customer. Although it took me a second to get back in the swing of their process (aka setting an alarm 24 hours before my flight time to remember to check in), I've been really impressed at how efficient and upbeat the service is. Forget luxury: the key to my heart is on-time departures. I've been flying them a bunch up to the Pacific Southwest for work, so I'm starting to rack up some Rapids Rewards points! I'm also really genuinely thrilled to be working with them to promote their CA Millions sweepstakes. I popped by an event for it last night and won 10K miles just by spinning a wheel! They're doing a bunch of in-person events this month, but if you're a California resident, you can win up 100 million miles in the online sweepstakes. Heyo!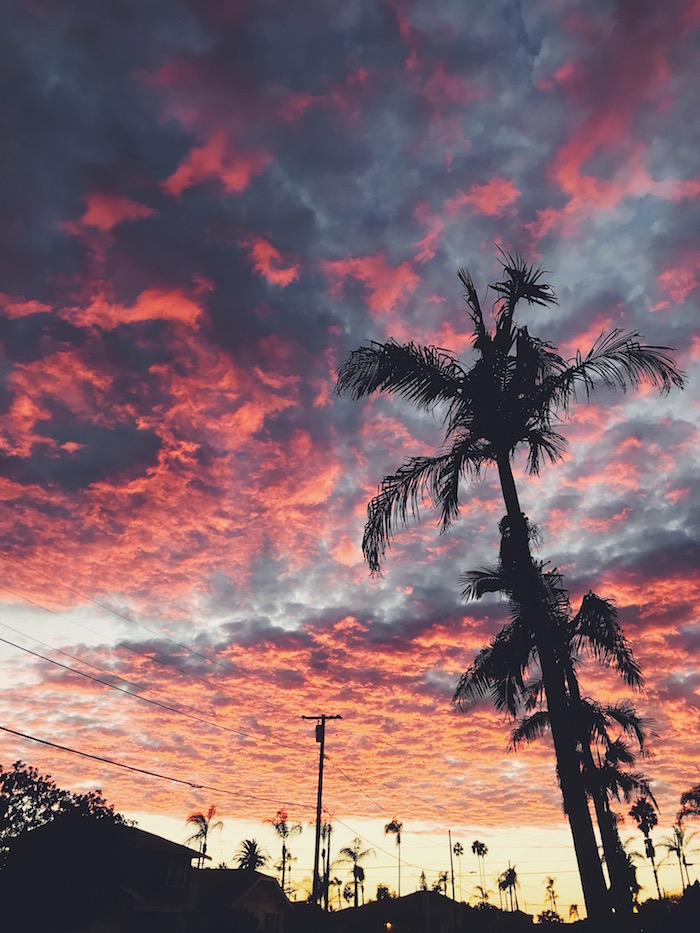 San Diego
SUNSET SEASON HAS BEGUN. Sunsets like these must be Mother Nature's apology for the ridiculous of our Daylight Savings Time plan. The sun has been setting around 5pm in San Diego, and I've been volunteering for Gert's early evening walk just as a way to get a little more natural light before settling in for the night.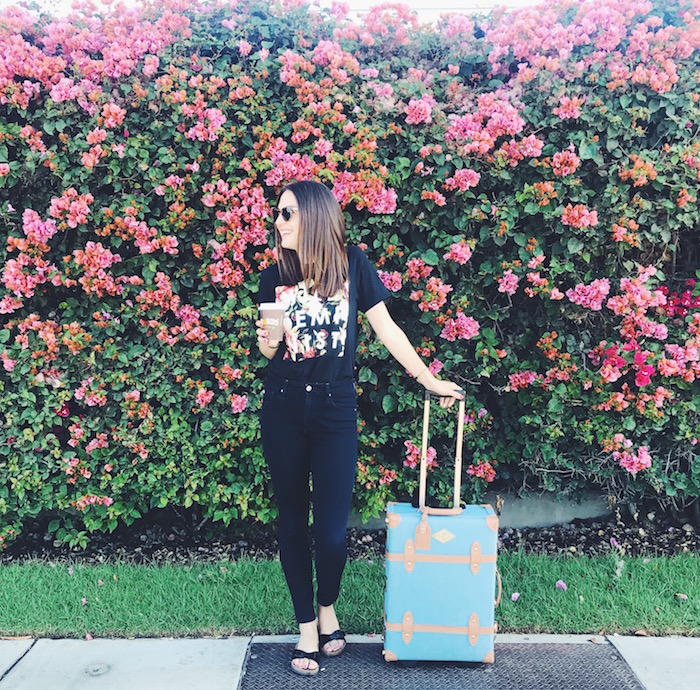 Looks
I finally splurged on one of a Wild Feminist (in floral!!!) tees, and it's quickly become my go-to travel top with black jeans and black Birks. And, of course, the key accessory is a retro suitcase!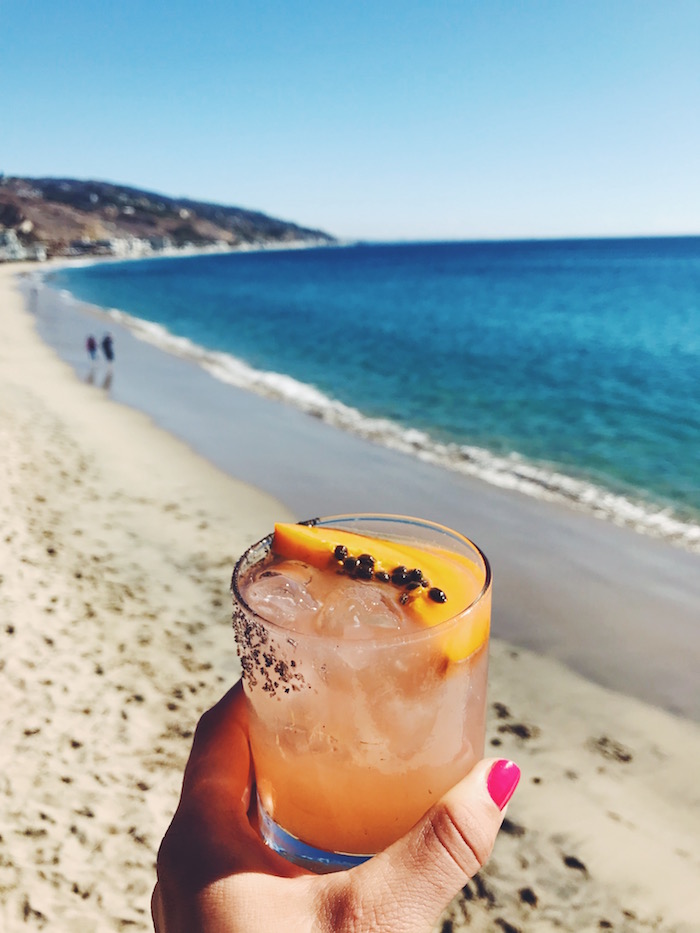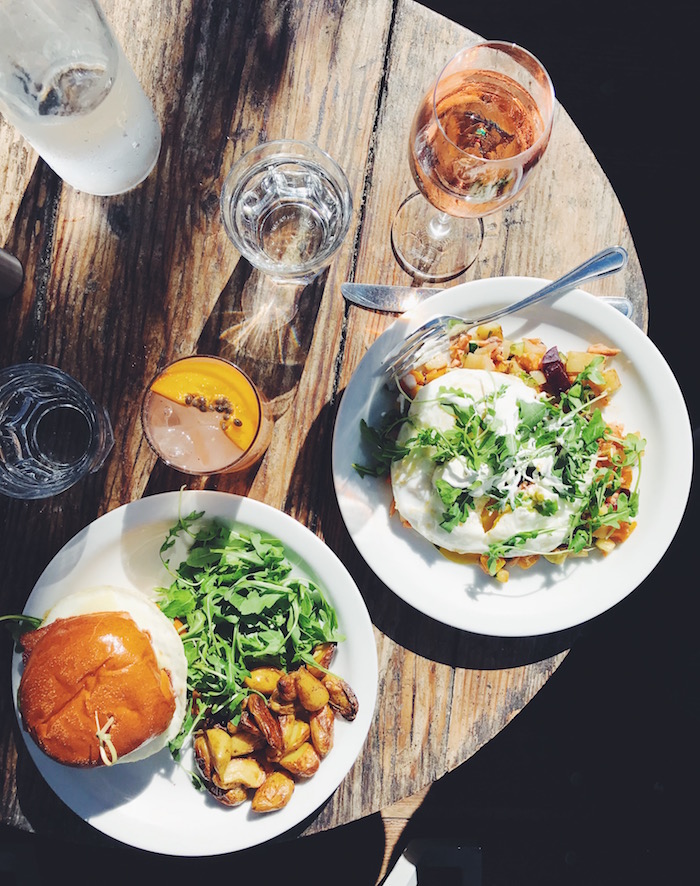 Eats & Drinks
When I was in LA last weekend, Aly and I had the most delightful brunch at Malibu Farm. We applied the 11:47 rule, and it totally worked: we waltzed right into a patio seat with an ocean view, and strolled by an insane line to be seated as we left. The salsa verde egg-wich and papaya-strawberry-tequila cocktail was spot-on, and the people-watching was also A+. I do not have a lot of love for LA, but I gotta say, I do love eating al fresco over the ocean in November.
Words
"It does not do to dwell on dreams and forget to live." -JK Rowling
I'm looking forward to a weekend in San Diego! I can't wait for a cocktail here, a hike at low tide here, and a Sunday on my couch (or more likely, at my desk).