The places I recommend most (around the world)
Last week, I wrote about the places that I recommend most in the USA. Although I do feel strongly about the importance of seeing your own country (especially when it's one as diverse as the United States), I'm also so grateful for my experiences traveling abroad. There's something both humbling and affirming about navigating a foreign place, especially when you're unfamiliar with the culture and can't speak the language.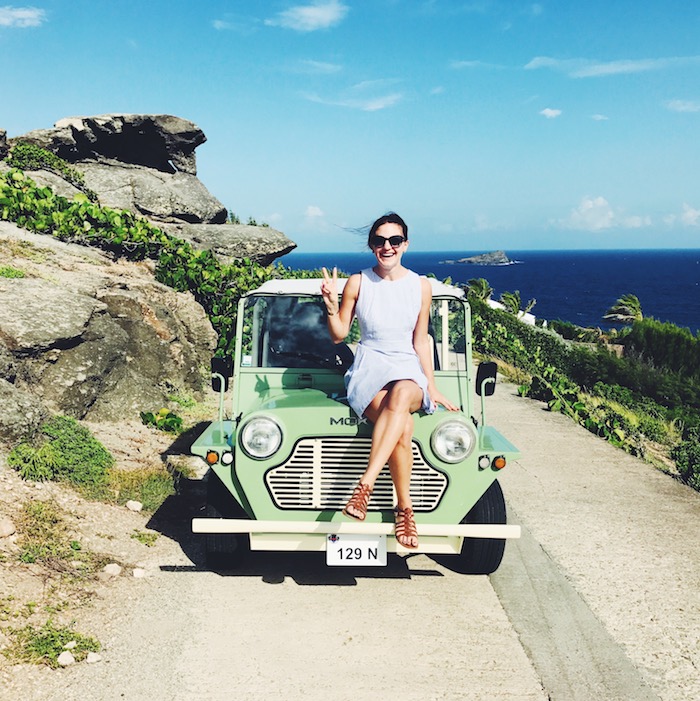 In the world of travel bloggers, I often feel like I'm not that well-traveled: it's tough to balance international trips and the time and money they require with a full-time job! But I've tried to make visiting new countries a priority, and I took full advantage of the many international direct flights from JFK while living in New York City. Here are a few of my favorite places to visit around the world–and the places that I'm constantly trying to convince friends and strangers to visit as well:
Paris, France
Paris is the most visited city in the world, and for good reason: there's something magical about those cobblestone streets, sipping champagne under the twinkle of the Eiffel Tower and golden sunshine on the banks on the Seine. I've visited Paris more than any other city in the world, and I'm always daydreaming about going back for more. Although it's easy to do Paris wrong—mostly by sticking to the tourist throngs–it's a really easy city to fall in love with. My biggest recommendations: stay in the Marais, don't go up the Eiffel Tower (go up the Arc de Triomphe instead), don't eat anywhere with an English menu outside, stop by a local market to buy all sorts of delicious things (or even just a bottle of wine) for a picnic on the Seine and head to the outer neighborhoods for a more authentic and modern experience (this is a great resource for that).
Check out: the 10 things I always do in Paris, the two tours in Paris I recommend, the perfect (first) weekend in Paris itinerary
Sydney, Australia
If I ever end up in a conversation with someone between the ages of 20 and 30, odds are about 100% that I try to talk them into moving to Australia on a working holiday visa. Although I'm pretty darn happy with how my life has shaken out, my one regret is likely not extending my visa in Melbourne. Alas! Sydney is easily one of the greatest cities in the world: its stunning harbor, laid-back locals, jaw-droppingly-beautiful beaches, next-level coffee and food all combine to make it not only incredibly livable but also a really fun city to visit. Of course, the biggest drawbacks to Sydney are that it's a) really far away and b) not cheap. But if you have the opportunity or the will to visit (or live in!) Australia, GO GO GO. And have a scoop of white chocolate salted caramel at Gelato Messina for me.
Check out: Sydney on a budget
Cape Town, South Africa
Similar to Sydney, Cape Town is blessed with stunning scenery: the dramatic backdrop of Table Mountain, the gorgeous South Atlantic coastline and nearby rolling vineyards. The entire city feels kind of up-and-coming: super buzzy, full of cool places to eat and drink, vibrantly colored neighborhoods and jacarada-lined avenues. And of course, if you're going all the way to Cape Town: I highly recommend making a safari happen. Such a once-in-a-lifetime experience!
Check out: 13 things to love about Cape Town, the best of South Africa
Vietnam
Vietnam was my favorite part of my solo jaunt through Southeast Asia a few years ago. It's super affordable, the food is just blow-your-mind ridiculously good, and the people are so friendly. Hop on the back of a motorbike and just soak up the stunning Central Highlands, try to cross the street in Saigon, lie on the beach in Phu Quoc, have custom dresses made and eat until you can't eat anymore in Hoi An, sail through the limestone cliffs in Halong Bay. It's the best.
Check out: Central Highlands, Phu Quoc, Hoi An
Copenhagen, Denmark
Whenever women ask me for my recommendation for the best place for their first solo trip, I always say Scandinavia. Although it's definitely an expensive part of the world to visit, it's incredibly safe (and free from catcalls), everyone speaks English, and the hostels (that offer single rooms) are more luxe than anywhere else in the world–many have saunas! And even if you're not traveling by yourself, I think Copenhagen has a lot to offer: incredible food, colorful facades, sprawling parks and so many design shops–and Tivoli Gardens is perhaps the most adorable theme park in the entire world. The one thing that I also stress when it comes to Scandinavia: go in the summertime! The super long days make it easy to squeeze a lot into a short visit (although it can be eerie not having the sun set until past 10pm), and the vibe is just extremely happy: winter is long, so locals know to make the most out of summer with lots of street festivals, sidewalk tables and general good cheer.
Check out: a long weekend in Copenhagen, a visit to Tivoli Gardens
Curacao
It's no secret that I love the Caribbean, and one of my favorite islands is Curacao. It's a little under the radar, especially for Americans: it's a former Dutch colony that still has several direct flights per day to Amsterdam. One of its big bonuses is that it's outside of the hurricane zone, so the weather is surprisingly dry (think lots of cacti) and perfect to visit year-round. I also fell in love with the pastel-colored colonial buildings, the up-and-coming food and cocktail scene, and the crystal-clear waters that are perfect for floating or snorkeling.
Check out: a long weekend in Curacao, the best beaches of Curacao
Playa Grande, Costa Rica
If you're looking for a beautiful place in which to R-E-L-A-X and also not spend heaps of money, I heartily suggest Playa Grande in Costa Rica. It's a sleepy little surf town just north of Tamarindo on the country's west coast. You can catch a few waves yourself, or just watch the pros while sipping a $1 beer on the beach at sunset. You can take a sunrise canoe ride through an estuary and spot all sorts of tropical birds and monkeys, or hop on a party boat with unlimited rum punch to take you to a few snorkel spots.  You can eat fish tacos to your heart's content, take long walks on the beach, do yoga under the palms and just completely chill out. As much as I constantly want to travel to new places, David and I regularly talk about heading back here.
Check out: the best of Playa Grande, Costa Rica
Montreal and/or Quebec City, Canada
If you don't have the time to go to Europe, I think French-speaking Quebec is the next best thing. Not only does the language barrier automatically make it feel more foreign, but the architecture and food scene feels different too: I love the flower boxes, colorful shutters, sprawling markets and tiny cobblestone streets. In particular, it's magical as a winter wonderland: they love the Scandinavian spa tradition (indoor AND outdoor) and they excel at cold-weather things like mulled cider and heaping dishes of poutine.
Check out: the best of Montreal, the best of Quebec City
The places that are top of my list:
Morocco (all of the tangines and all of the tiles, please)
Japan (David votes for sushi and sumo, and I just want to be overwhelmed in Tokyo)
Greece (no explanation needed)
Portugal (dying for a wine-tasting road trip!)
Norway (fjords and Northern lights!)
What are the places you recommend most around the world?