Of the moment // 10.20.17
One of the reasons why I blog is simply to have the space to write: getting things "on paper" helps me to process my feelings and organize my thoughts. I also love having a record of my life over the past few years: a place that holds all of my stories, my photos, the ups and downs of travel. But sometimes, I also just want to remember and share the little things that brought me day-to-day joy. Every Friday, I'll give you a peek into the book I currently can't put down, a great restaurant discovery, a fun new product or an inspiring quote: a few things that I think you might enjoy before we all take off into the glory that is the weekend!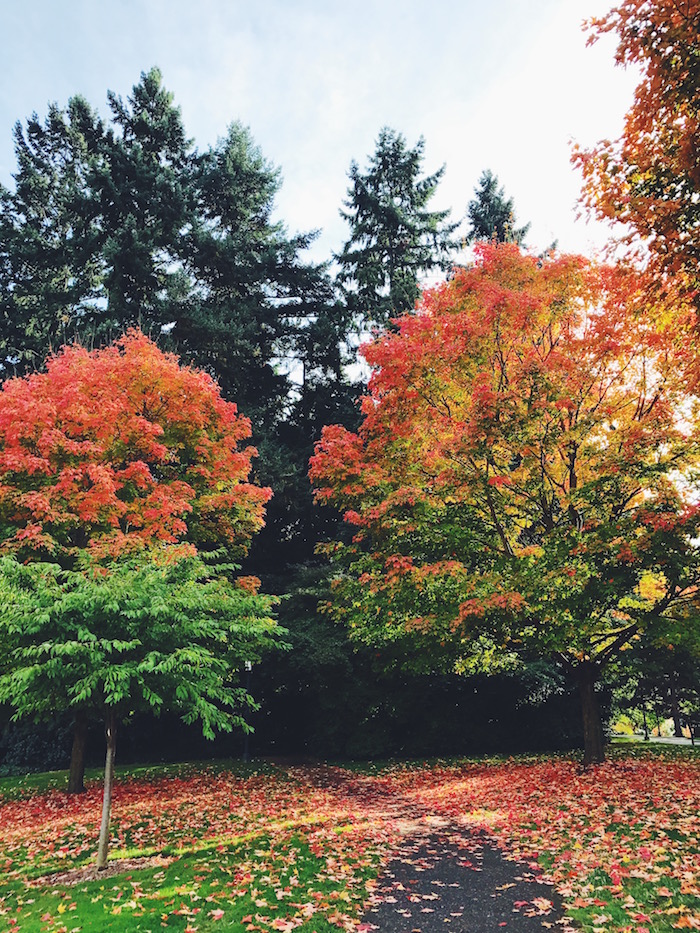 I'm still getting adjusted to the year-round sunshine of San Diego: no complaints, but after five years of true seasons in New York City and growing up in the stark contrasts of a hot, dry summer and chilly, rainy winter in Sacramento, 70s and sunny every day does feel bizarre! That said, I've really been enjoying my recent time in places that truly feel like fall: a weekend in foliage-filled Denver, and a work trip this week to a Seattle that was bursting with color. I'll also be in New York City for three full weeks over the holidays: although I find it a bit ironic that I'll be spending a good chunk of winter on the East Coast (aka snow and sleet was the main reason I left), I'm already daydreaming about Christmas windows on Fifth Avenue, sledding in Central Park and mulled wine by a fireplace. If I previously traveled in a constant hunt for sunshine, I think I'm going to search for seasons from now on!
I went to my best friend's wedding in Sacramento last weekend, which was so much fun! I made a toast, which I think went well, and it was just a really lovely night to celebrate one of my oldest friends and her fantastic husband. Thankfully, Katelyn didn't subject any of us to bridesmaid dresses, but I thought this dress felt beautiful and fancy. It was also really comfortable! Although there can be hiccups, I'm a big fan of Rent the Runway for special occasions–especially when I'm traveling, since I can just ship to the location and not have to worry about smashing it in my bag.  (p.s. $30 off your first order with this link!)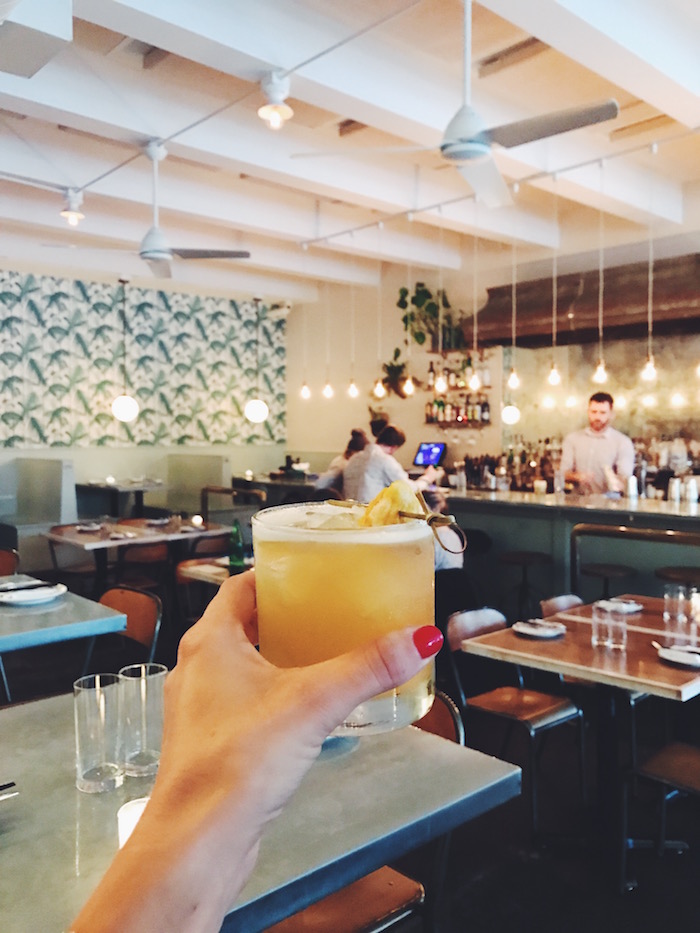 Drinks
When I was in Seattle, I had the most delicious pineapple margarita and array of Vietnamese-influenced dishes at Stateside. I actually grabbed dinner with a girl who I met in a hostel in Thailand all the way back in 2012. I was traveling alone, and she and her friends kindly invited me to join them for a night of drinks and dinner! She's been a faithful reader of my blog ever since (and valuable commenter of Seattle tips!), and it was really fun to catch up in person after all these years. And Stateside was the perfect location: my mouth is still watering over the pumpkin curry and duck spring rolls we sampled!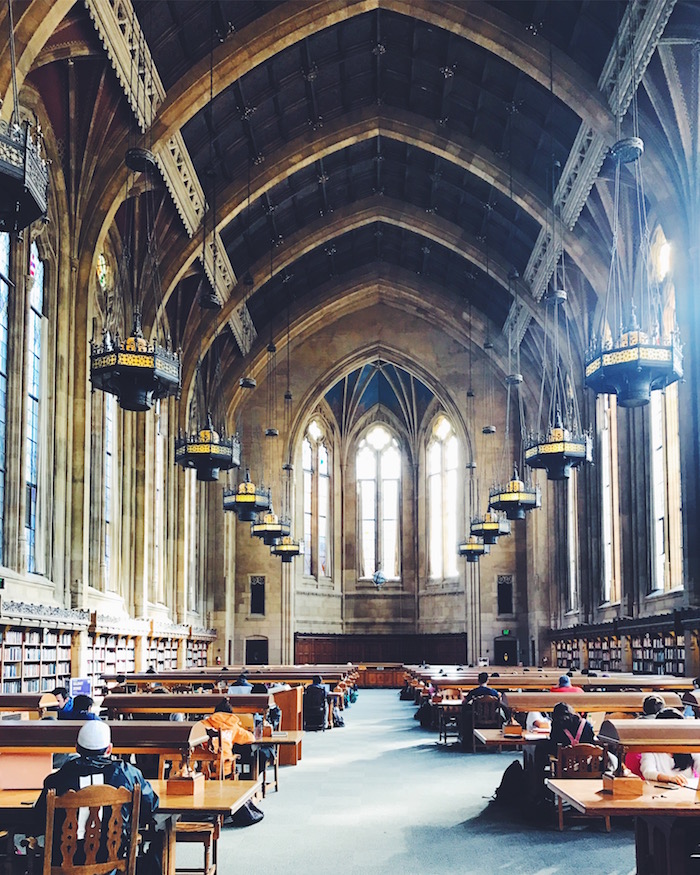 Reads
I'm still working my way through Alexander Hamilton: it's definitely an intriguing and informative book, but it's not one that I'm inspired to finish in one sitting, ha! However, I did get to slip into one of the most beautiful university libraries I've ever seen—especially in the United States. The Suzzallo Library on the sprawling, ivy-covered University of Washington campus was absolutely gorgeous: it felt like a cathedral created in worship of books, all stained glass and arched ceilings. I can't imagine being able to study here every day!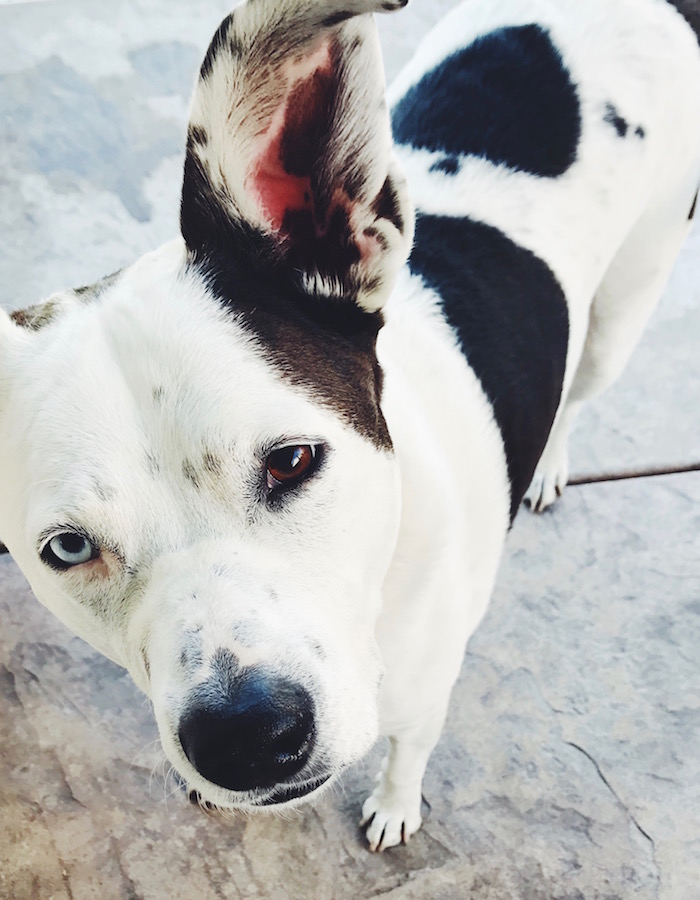 Words
"I have always imagined that paradise will be a kind of library." -Jorge Luis Borges
I'm looking forward to a low-key weekend in San Diego! I'm excited for my favorite outdoor yoga class (it feels like I've magically been transported to a yoga retreat in Costa Rica) and for Gert's second Therapy Dog certification test at a hospice.