A visit to the Denver Botanic Gardens
To be honest, Denver Botanic Garden wasn't super high on my list of must-do things in the city. Before we arrived, my ideal itinerary was 50% hiking and 50% craft beer drinking. However, we had a bit of a scheduling snafu and the altitude affected me more than I anticipated. So my friend Maggie and I ended up riding bikes over to the Denver Botanic Garden, and I'm so glad we did.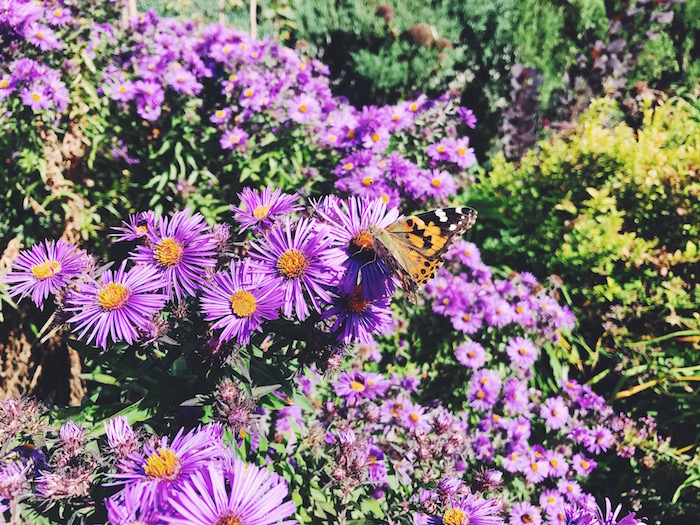 Maggie and I actually had a friend date at the Brooklyn Botanic Garden back when we both lived in New York City. I have to say, it's a really nice (and healthy) way to catch up. We lucked out with just-about perfect weather (blue and sunny skies, and 70 degrees) to wander through the gardens. More things were in bloom than I expected in mid-autumn, and there were butterflies EVERYWHERE. An unexpected highlight of our trip, and one that I'd recommend to future Denver visitors!
What's your favorite botanic garden in the world? Have you visited the one in Denver?