A road trip to Salvation Mountain and Slab City
Now that I'm back on the West Coast, I've been trying to check out a lot of weird and wonderful places that aren't too far from San Diego. One of the first on the list was Salvation Mountain. It's a literal man-made mountain of latex paint in the heart of the California desert, and it is bizarre but beautiful. It's located right next to Slab City, which is kind of like a year-round Burning Man situation: a lot of people living off the grid with a lot of crazy public art installations.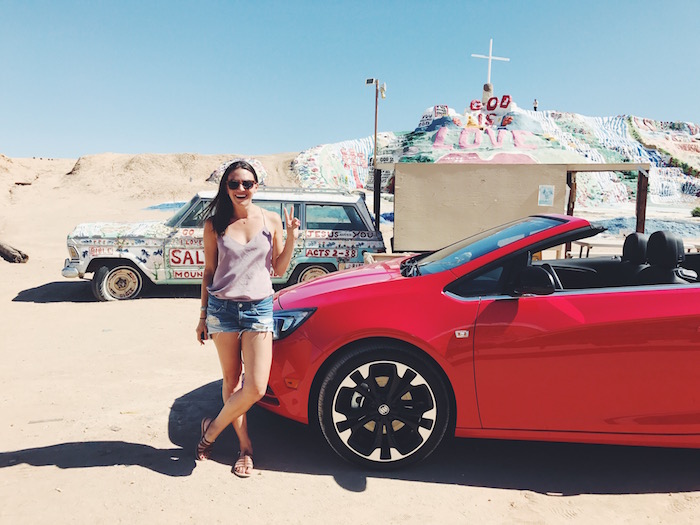 I knew that this would be a better trip for girlfriends (aka David gave me a look and a hard no when I described it to him), so I worked it into a weekend when my BFF Aly would be down visiting from LA. Aly and I are pro road trip partners after our week-long campervan trip to Iceland back in the day: we know how to balance gossip, podcasts, playlists and comfortable silence on a long day in the car. What made it even more fun was this cherry red Buick Cascada CONVERTIBLE (it's really true that convertibles have more fun). We squeezed this into a day trip–it's about 2.5 hours each way from San Diego–but it was still such a fun little adventure!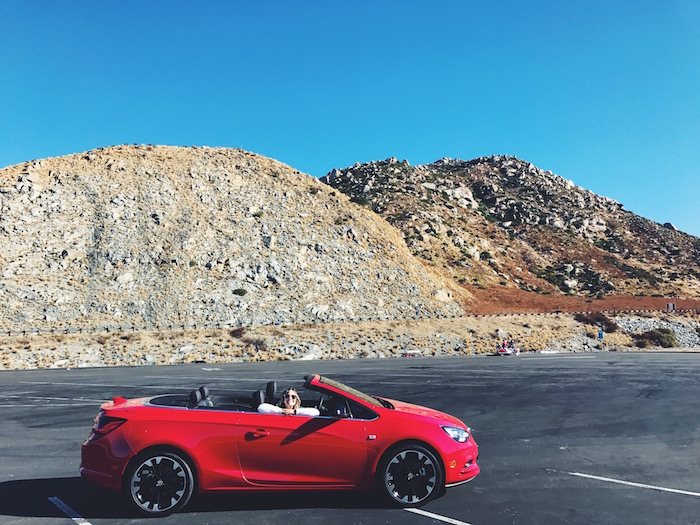 The drive from San Diego to Salvation Mountain was such an array of climates and landscapes. We went from sea level all the way up to 4000 feet and then back down to sea level in the desert! A lot of the mountains, especially as you get close tot the Mexican border, are super rocky and uninhabited: it honestly feels a little bit like you're driving through Mars.  Definitely recommend driving there with a full tank of gas and a car that you trust: there are big stretches without any services.
Soooo…this is it! It feels a lot bigger when you're actually standing there, and you realize that one man actually created this whole thing with just layer after layer of latex paint in the middle of the desert. It's kind of a nutty thing to wrap your head around. It's so big and so intricate and so full of strange little details! I made Aly read me the Wikipedia description of the site on the drive out, which was actually very helpful in giving some context once we arrived.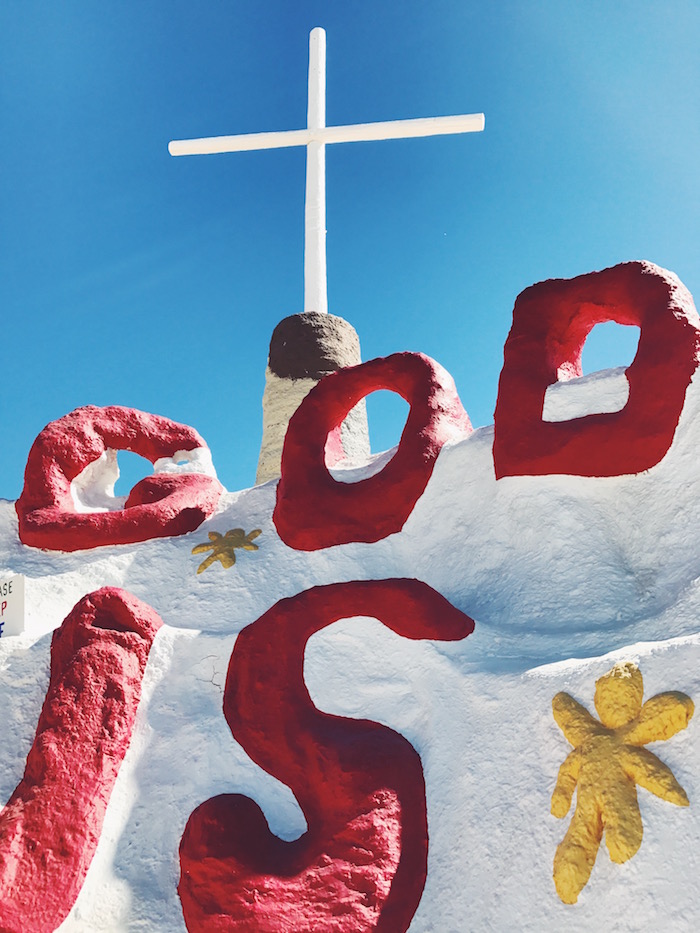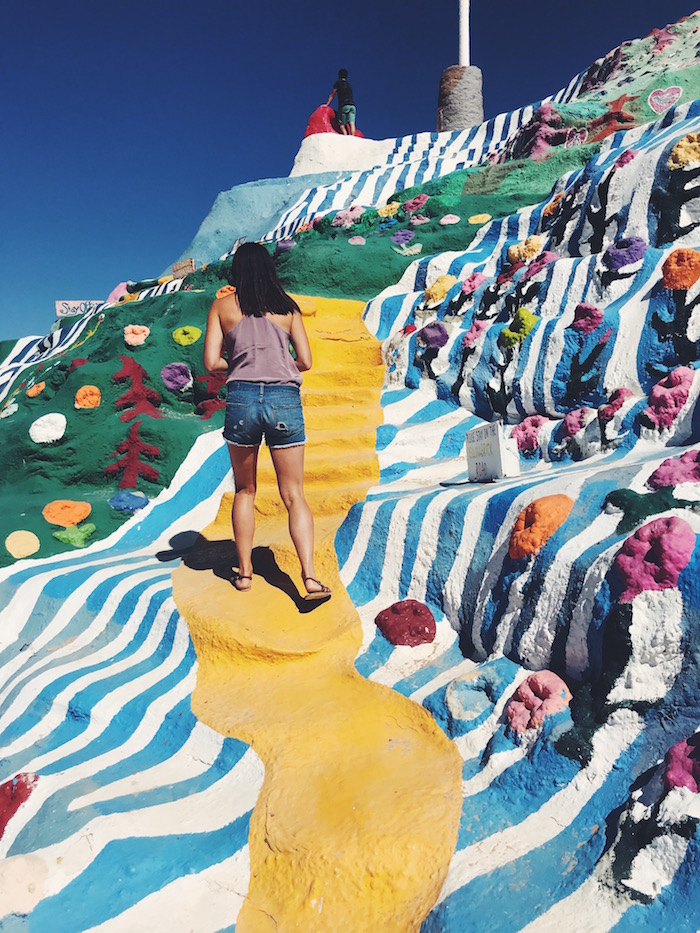 It felt like a Dr. Seuss book come to life! All sorts of color and whimsy: doesn't it look like a giant scene from The Lorax?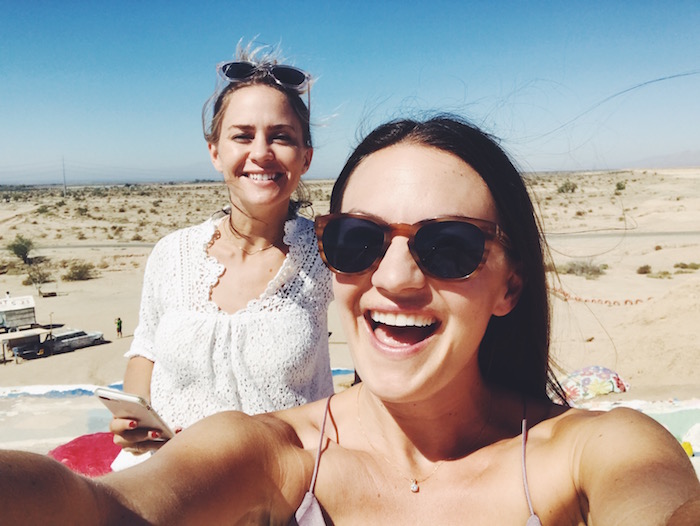 This is the view from the top: so much space stretched out on all sides!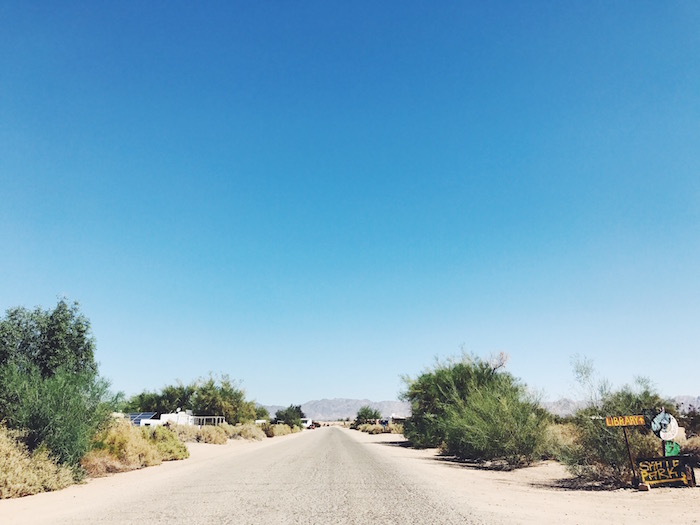 After we explored Salvation Army, we took a little tour of Slab City. It's a collection of RVs that are off the grid: there's no running water or power out here. Apparently there's a library and a hostel, too!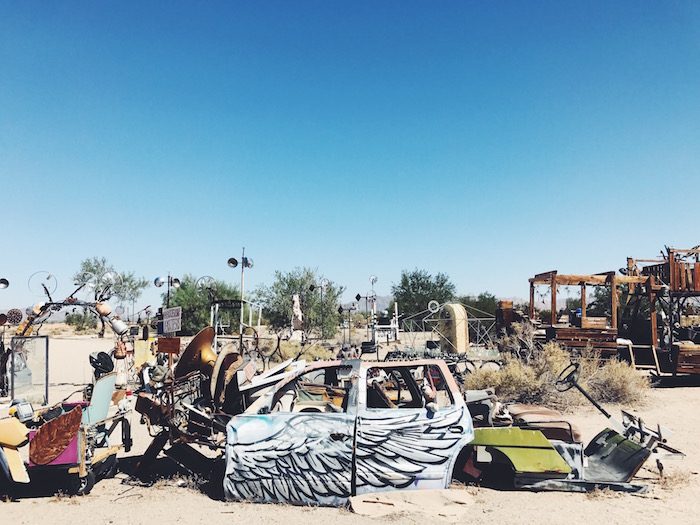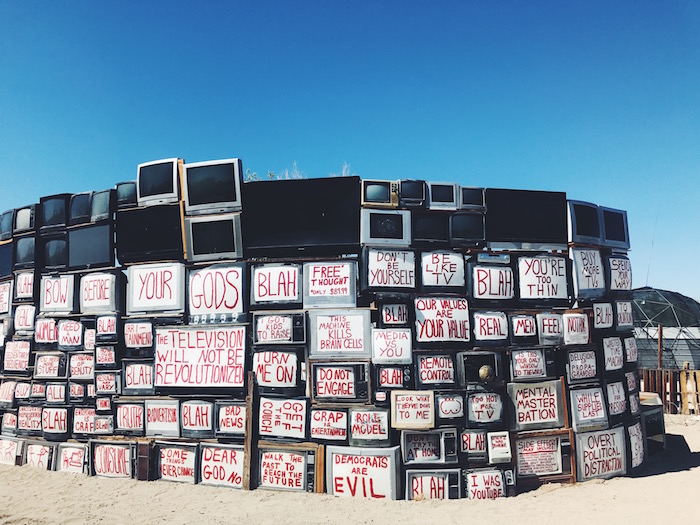 We also popped by the Art Garden in East Jesus, which is basically a giant open air museum that's mostly made of creatively reused materials.
And the most important last stop: there's an In & Out Burger in El Centro, which is the closest "city" to Salvation Mountain. There's nothing better than a burger and shake on a road trip!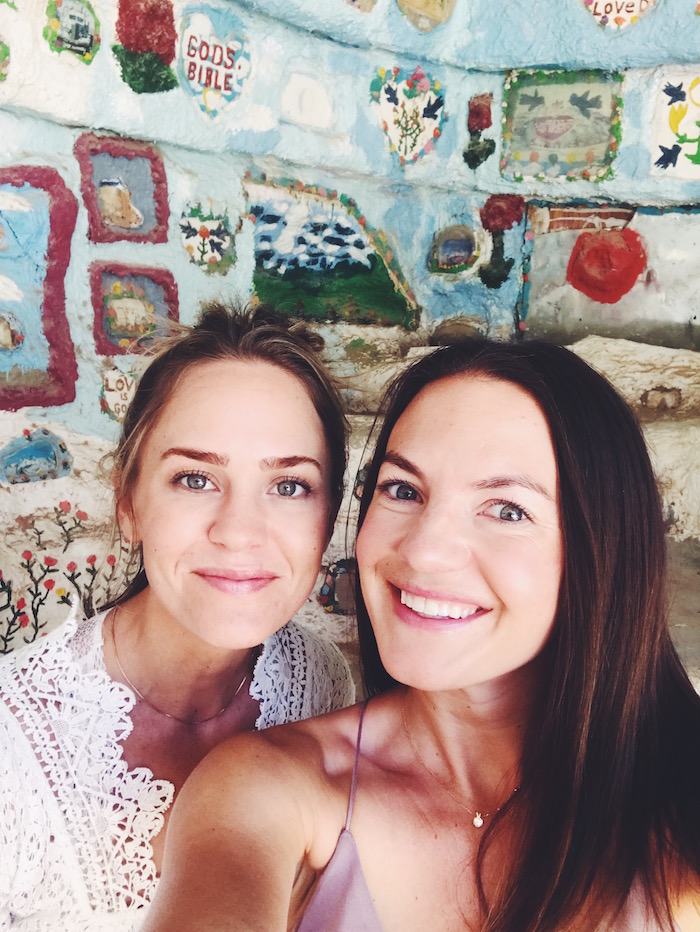 Yay! Thanks to Aly for being up for an adventure, and thanks to Buick for loaning us the Cascada for the road trip!