A few thoughts on authenticity
I put up the below photo on Instagram earlier this week with the below caption, and as I read through some of the comments, I realized: I've been feeling the same way and dealing with a lot of these same anxieties for most of the (almost) eight years that I've been writing this blog. Struggling with authenticity and comparison, wondering how much to share and how much to hold back, figuring out how to balance a full-time job, "influencer" opportunities, freelance assignments, a marriage and a social life and a clean house and my sanity. It is A. Lot. And I've written about it a lot! So, today: a few passages that still resonate years later, and a few ways that I've found to deal with comparison anxiety.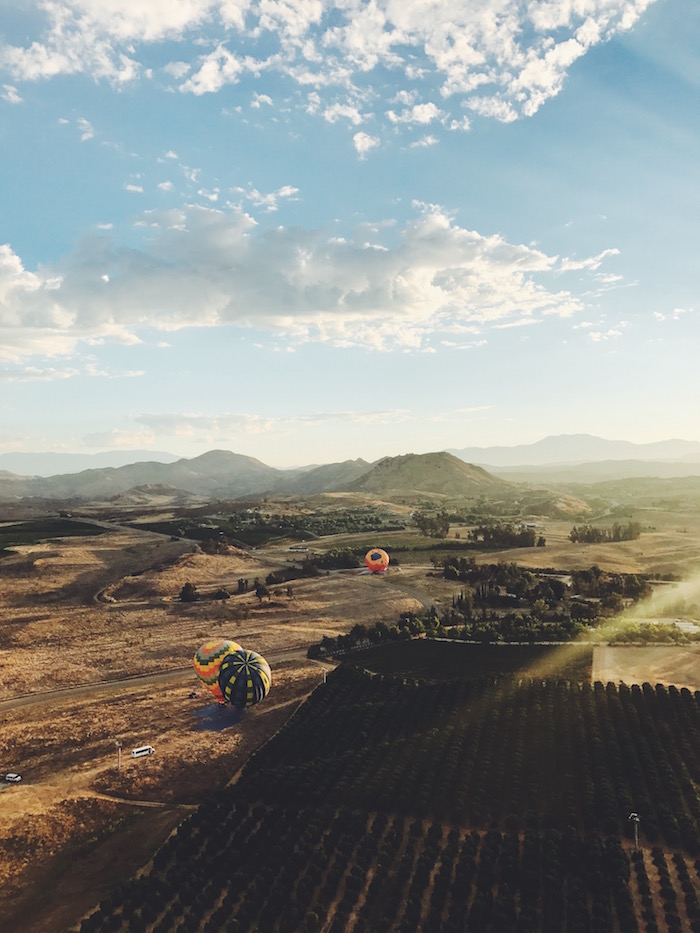 "Instagram has felt kind of weird to me lately. A lot of people are mad about the algorithm shifts or how some influencers use it, and so I wanted to just share a little bit of how I approach it. All of my photos are taken on my iPhone 7 (although I'm thinking of upgrading) and edited using VSCO and Instagram editing tools. No Photoshop is ever used, and no photos are manipulated beyond filters, cropping and maybe adding some exposure or contrast. I take 99% of my photos, but do sometimes ask my husband to be an Instagram husband and hand him my phone once I've put on a cute outfit and found a cool wall and basically set everything up (aka I don't have tripod or use self-timer, because personally that would feel so bizarre). I sometimes get some cool opportunities thrown my way because of the blogging and freelancing I do, but I also have a full-time job that pays the bills and gives me a lot of freedom to be selective on what projects I do work on. If I'm sharing something here, it's because I'm genuinely excited by it. love blue skies and books and beaches, pops of color and plants and my pug. That's what my unedited camera roll is full of, too! Mostly: I might not share every moment of every day on Instagram (this is definitely the highlight reel, not the behind the scenes), but it is my real life." –Instagram
"I often wonder about how much to share, about what in my life should be kept sacred from public consumption and personal promotion. I debate whether it should be balanced or aspirational. And honestly, I don't know. I am not perfect, and this life is not perfect, and my Instagram feed is also not perfect. And the stuff that happens that doesn't make it to Instagram is far, far, far from perfect." –Notes on authenticity
"I'm good at living in the moment, but not in the present. I can fully savor the sunshine on my face, the flakiness of a buttery croissant, the smell of my favorite candle burning before bed. But I've always had a problem with being here, instead of looking forward to the day when I'm there. " –Comparison is the thief of joy
"In today's day and age, it's easy to lean on luck and to filter a photo of effortless perfection. But it also feels darn good to own your accomplishments: to take credit for all of the "lucky" things that happen to you, and to truly believe that it wasn't just the stars aligning but it was your hard work that made that magic." –Notes on being lucky
"I don't have a magical answer to how to travel the world, other than to save your money and buy the ticket and go where you want to go. That's the thing about life; sometimes, it's just that easy. If you want to travel full-time, you have to be willing to leave your old life behind." –If you want to travel the world
"I'm starting to realize that perhaps you don't have to travel across the world to discover yourself, to realize what you're capable of accomplishing on your own. Self-sufficiency does not exist solely in 16-hour plane rides, daylong bus adventures in Vietnam, successfully giving directions in a second language. It exists whenever we stop saying that we can't do something and simply do it, when we push out of our comfort zone into new and unfamiliar–and ultimately, the most rewarding–territory. When we struggle through something, tears and hopelessness and all, and come out on the other side: perhaps not unscathed, but knowing that the scars will fade." –You don't have to go across the world to find yourself
And lastly, a few ways that I've learned to manage (but not quell) this sort of comparison anxiety over the past few years: I turn my phone on my airplane mode before I go to bed, and leave it there until I've at least taken a shower and gotten dressed the next morning. I don't actively seek out the negative comments (aka I've realized that no matter what sort of swirl of a bad mood I'm in, GOMI is not going to make it better by making me feel worse). I take my dog on disconnected walks every morning, go to at least one workout class a week and get acupuncture treatments. I try to meditate at least once a day. If I'm following someone on social media that just doesn't make me feel good–if it's more envy than inspiration, jealousy instead of joy–I unfollow them. I pet my dog. I read a lot, and I write thank-you notes. I say out loud how grateful I am to my husband, my family, my friends. Again: I still struggle, but I have found that being intentional about how I approach it makes a HUGE difference.