A fall weekend in Denver
We spent last weekend in Denver, and it was exactly the fall foliage dream that I was hoping for. We had a few reasons for wanting to visit Denver: a few different sets of friends recently relocated there from the East Coast, it was a city we had loosely considered moving to, David had never been AND it was peak foliage.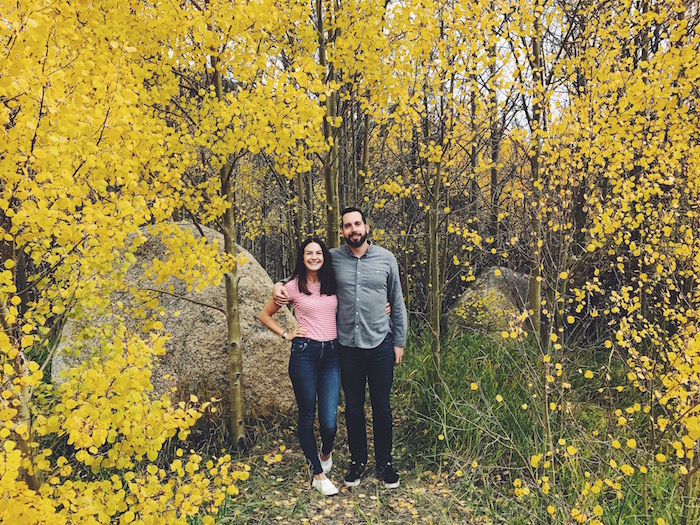 Overall, we absolutely loved it! We ate a ton of good food, enjoyed 70-degree and sunny weather, biked a bunch and were able to catch up with some great friends. As we were waiting to board our plane back to San Diego, David said that he could imagine living there–which is the ultimate nod of approval for a new city. That said, my one complaint: the altitude is REAL. I had a nagging headache most of the time, and although I tried to drink more water, I still felt the effects of dehydration. My biggest tip for visiting Denver: hydrate before, during and after your trip! With that in mind, here are a few of the other things that we loved while we were there:

Riding bikes
One of the first things we did when we arrived was to take a bike ride on the Cherry Creek Bike Trail (and I did it again later in the weekend with my girlfriend while the boys were watching football!).  We were staying at the Kimpton Hotel Born, so took advantage of their Public Bike partnership–although I later tested out Denver's bike share program B-Cycle when I was with Maggie. Although I'll obviously take a shiny, brand-new Public Bike any day (I have one at home too!), B-Cycle was super easy to use although there aren't a ton of stations outside of the immediate downtown: you have to plan your ride carefully to stay within the 30-minute time limit. That said, the trail is awesome: it's right along Cherry Creek, and it's flat and well-maintained. It goes for almost 40 miles!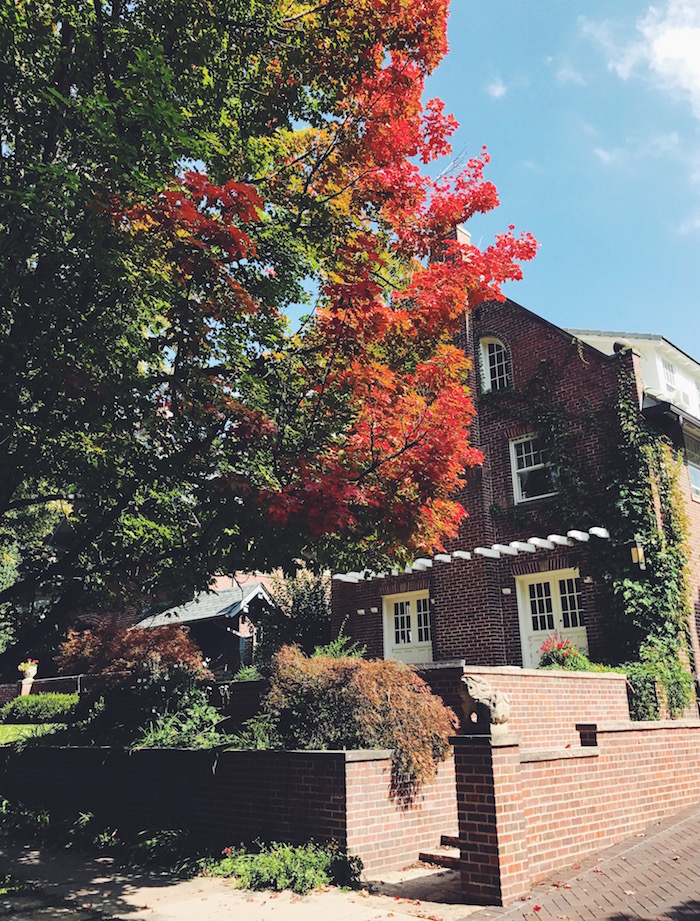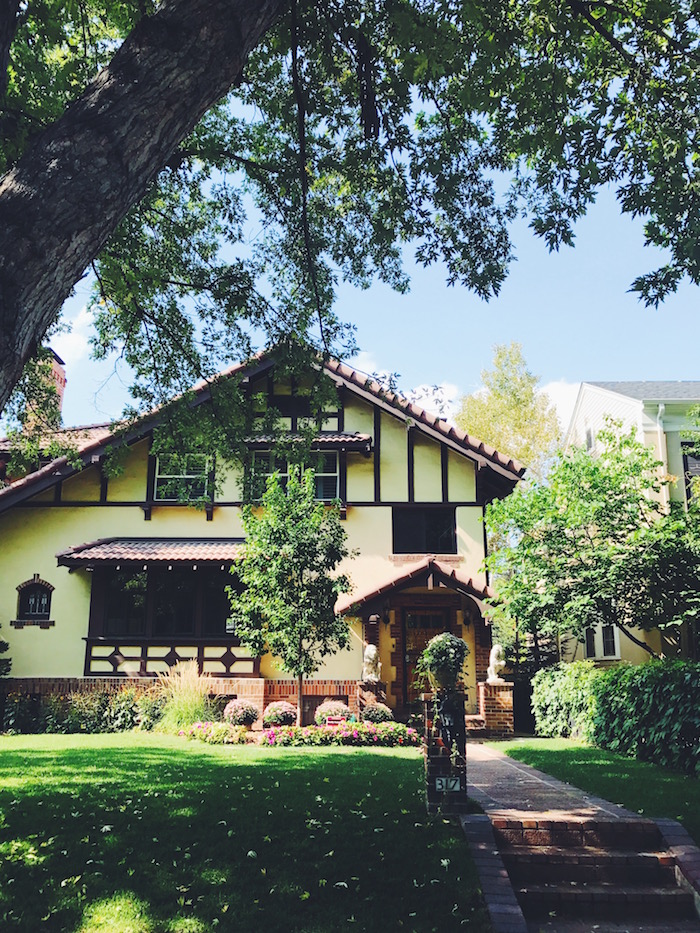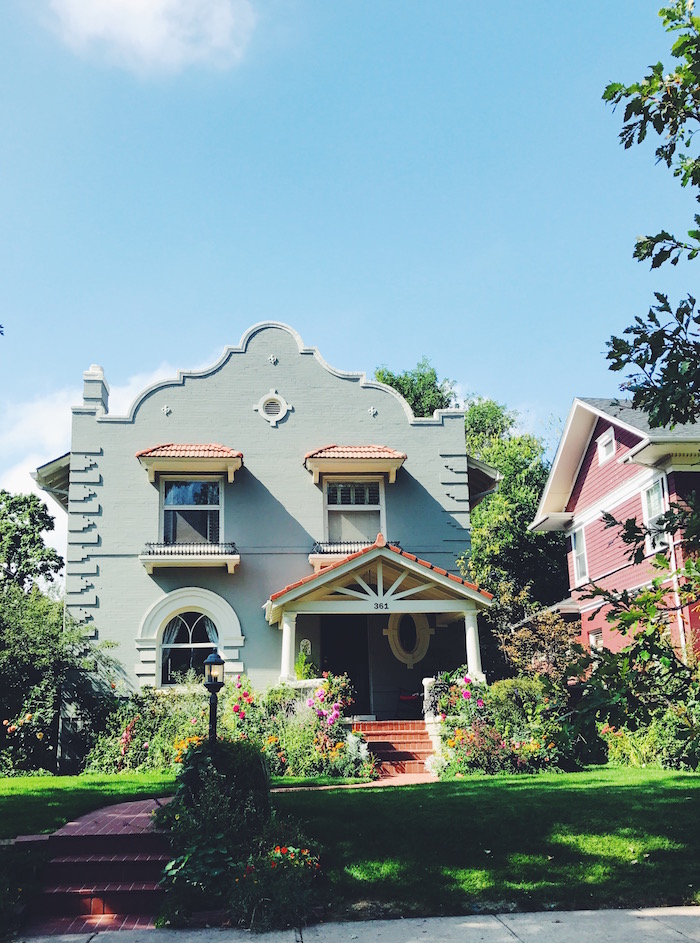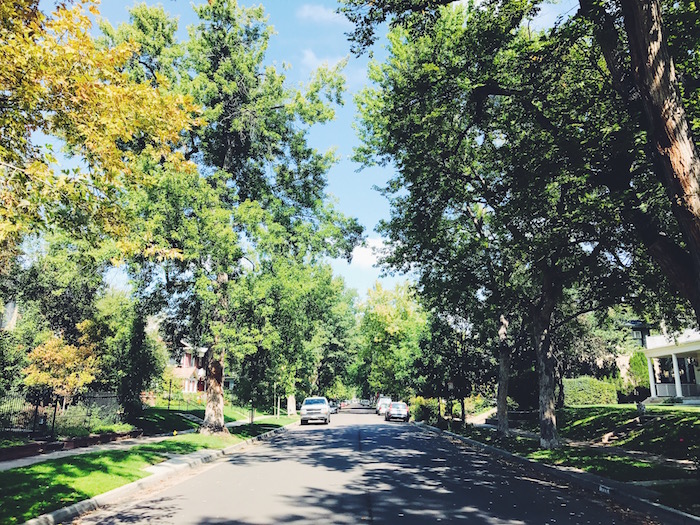 Country Club neighborhood
One of my favorite spots that we rode bikes through was the historic district next to the Denver Country Club. The tree-lined streets and beautiful old homes were quiet and well-maintained. Rumor has it this is where a lot of the Broncos players live!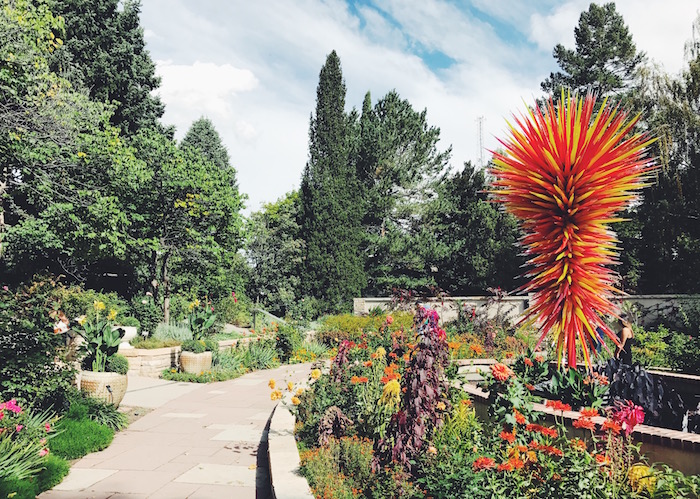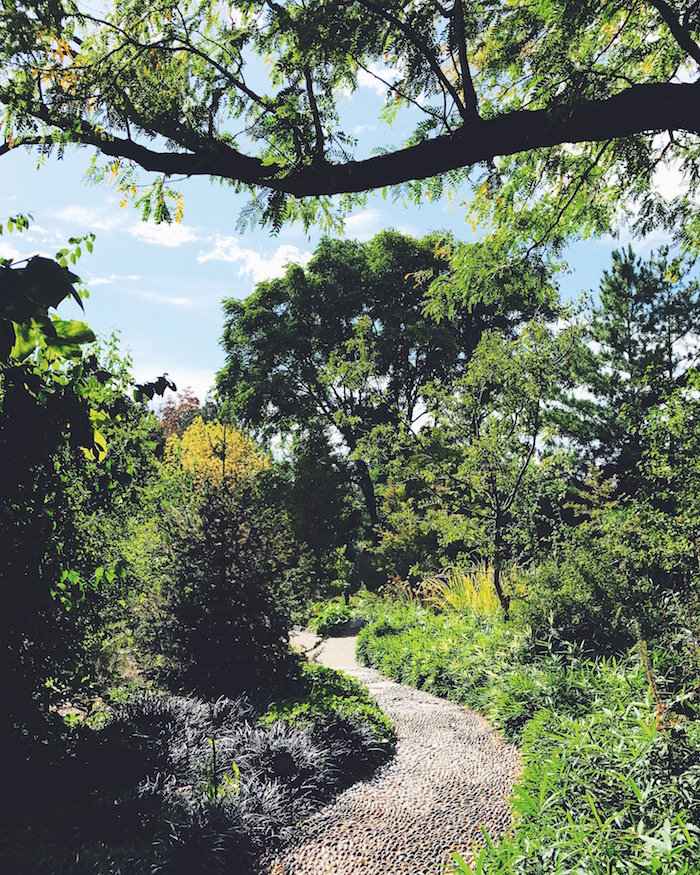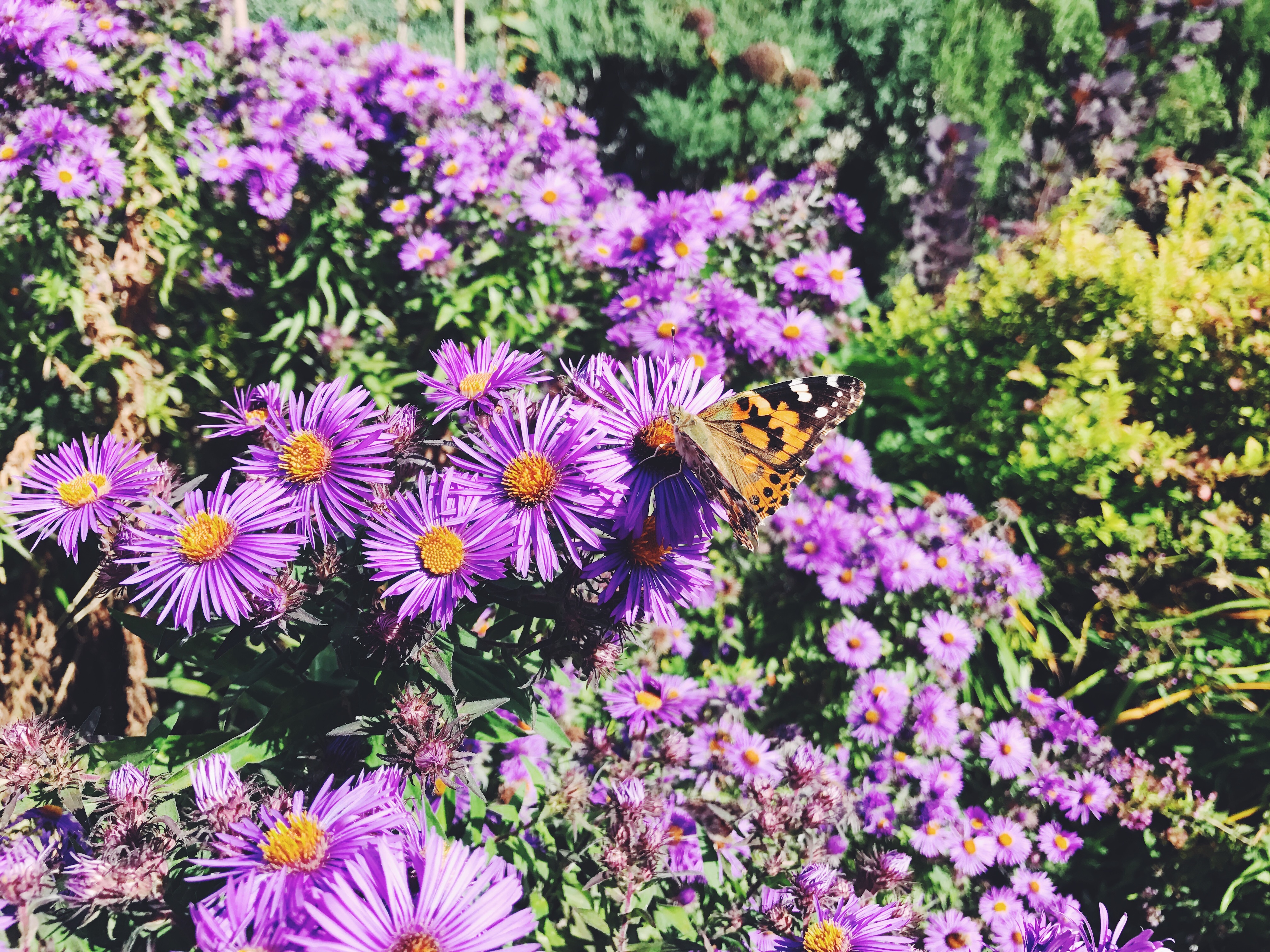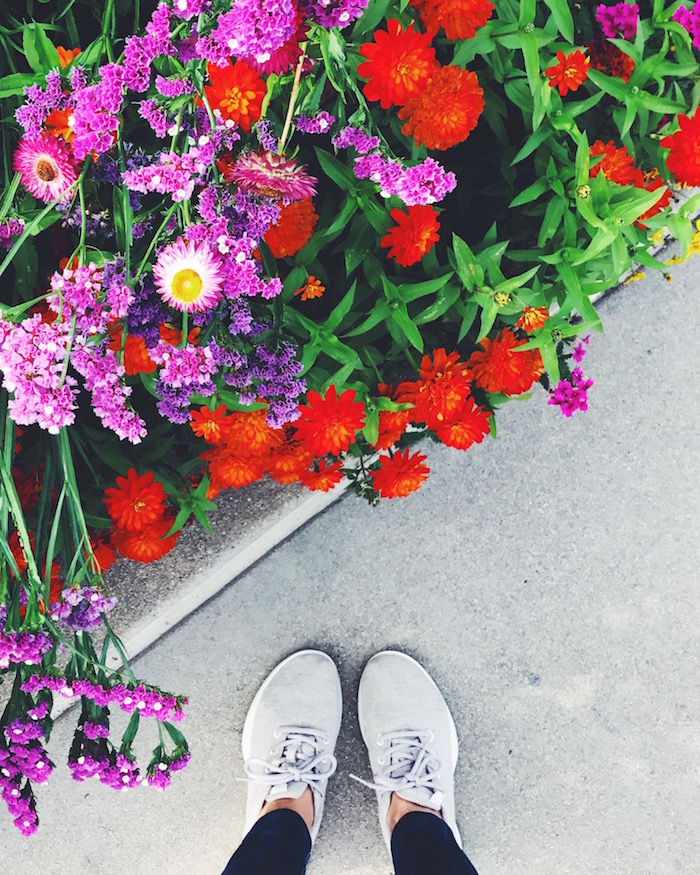 Denver Botanic Gardens
Full post coming soon on the beautiful Denver Botanic Gardens, but suffice to say it's worth a visit–especially in Monarch season! I've never seen so many butterflies in one place.
Denver Art Museum
We also popped by the Denver Art Museum, located in the heart of downtown. The building itself is an architectural work of art, and I especially loved the views of the Denver skyline from and the interactive art on the terrace. My favorite exhibits included Mi Terra, a collection of Latino artists exploring their sense of place (there was an enormous and mind-boggling colorful weaving that I couldn't stop examining) and Stampede, an exploration of animals in art (sadly, no pug paintings). And outside the museum, I got a huge kick out of La Musidora, these colorful woven two-person chairs that made music as you rocked them.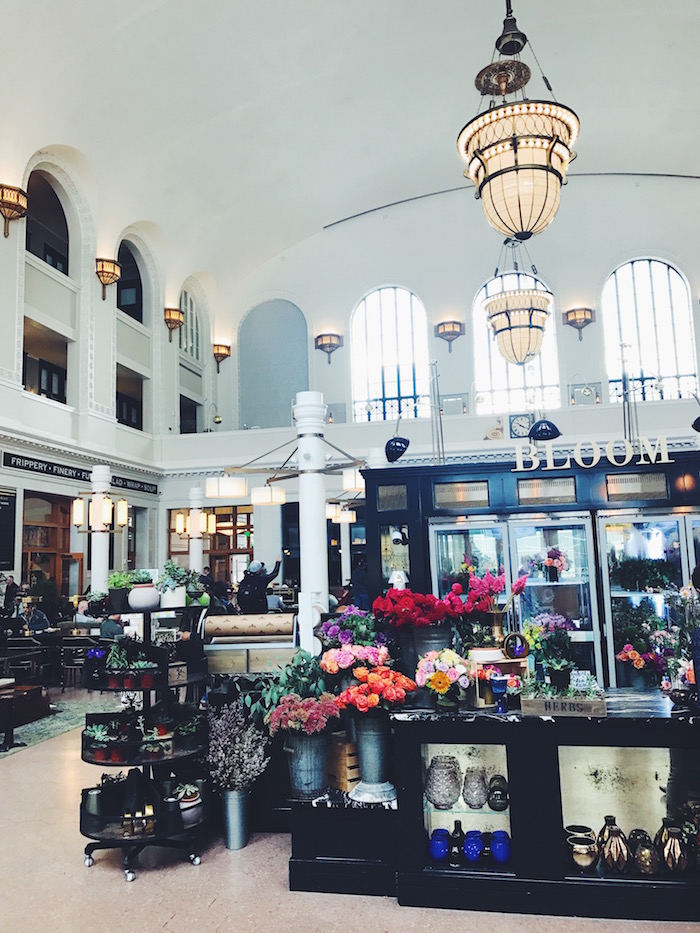 Union Station
This is an actual working train station (it's super easy to get to and from the Denver Airport using the train), but it is also a working hotel AND full of super cool bars, restaurants, cafes and shops. It feels more like a super cool hotel lobby than a train station (which I suppose it is): we set up here to do a little bit of work before we took the train back to the airport, and it was such a cool vibe.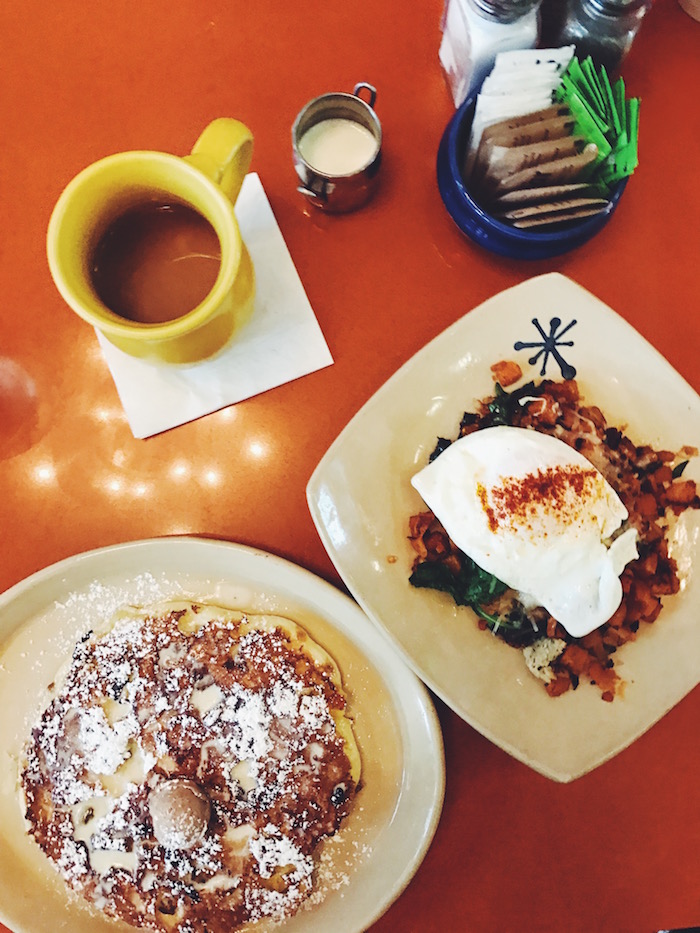 Snooze
We had so many people recommend Snooze to us, and I'm so glad we went! It's actually located inside Union Station as well. Pro tip: they do half orders, which is a great way to get a balance of sweet and savory. I'm always tempted by things like French toast and pancakes, but inevitably end up hungry an hour later. I decided to do a half order of the sweet potato hash with chicken sausage and an egg over easy AND one pineapple upside down pancake: it felt like the responsible way to splurge so early in the morning. David did a similar thing: he ordered the OMG Waffle with a couple of scrambled eggs on the side. We snagged a couple of seats at the bar as soon as we got there, but heads up: there can be a crazy long wait, so go early and/or put your name in and then grab a coffee at Pigtrain.
Downtown Denver
In general, we really enjoyed walking around downtown Denver: the streets and sidewalks were wide and clean, there were bustling squares full of activity (like a Denver firefighter chili cook-off!), and there were quirky things like a coffee shop functioning in an old VW bug. And, of course, the Colorado State Capitol!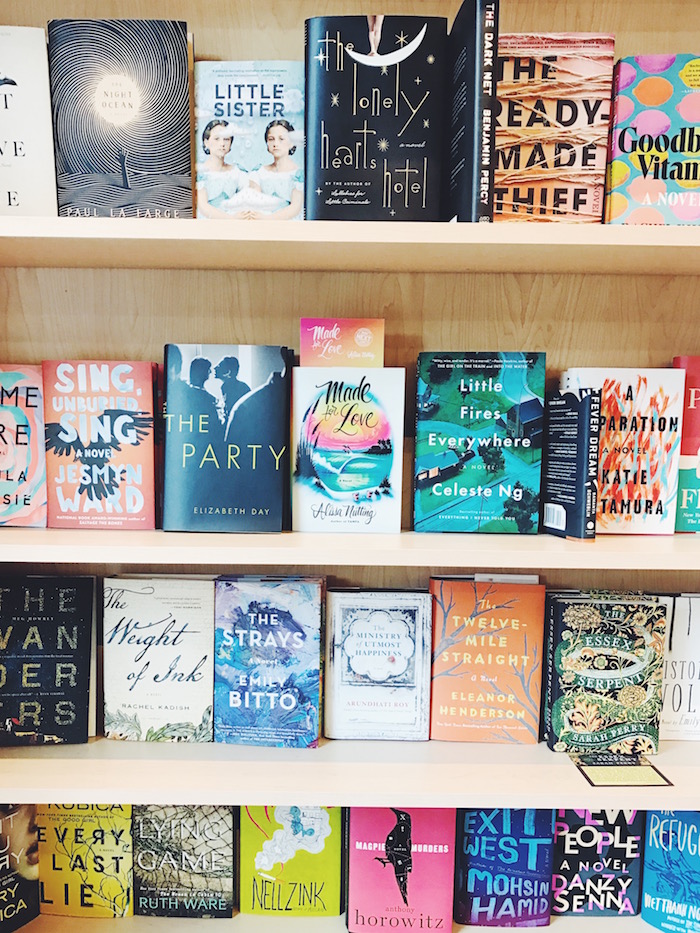 City Stacks + Tattered Cover
Of course, I had to go on a bit of a bookstore hunt: Tattered Cover is a Denver institution (there's a mini location in Union Station, too!), and well worth a browse. There are so many recommendations from staff and local readers, and I was so pleased to see so many of my favorite books featured: it really made me trust their opinions. I also loved the bright and airy feel of City Stacks, located just a few blocks away.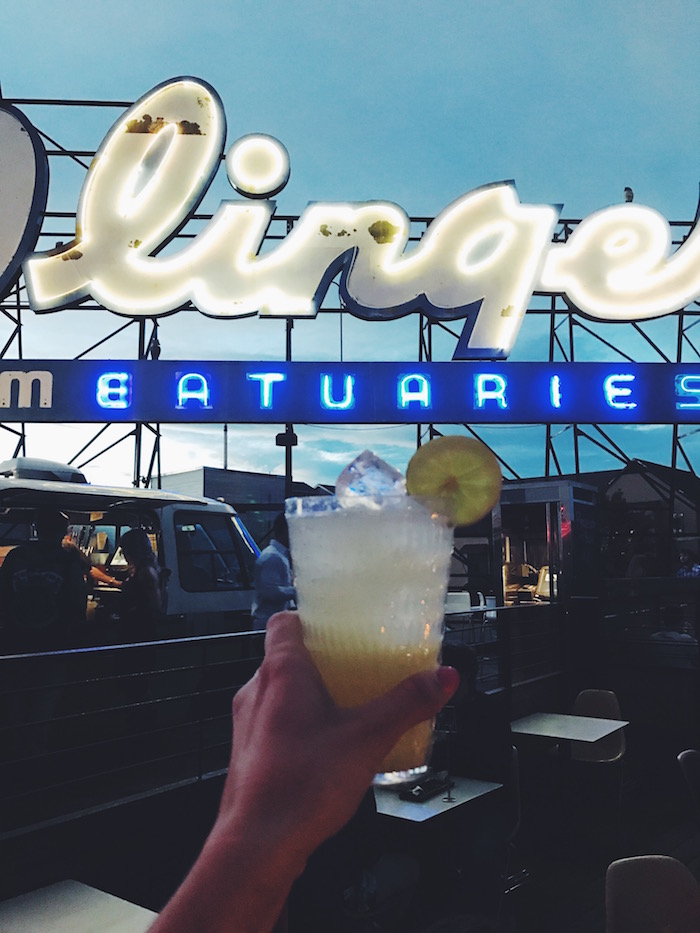 Linger
Similar to Snooze, Linger was another spot that was recommended by a number of Denver friends. We made a reservation for dinner inside, but got there a bit early for a drink on the rooftop. Totally worth checking out. Its hipster claim to fame: the spot was formally a mortuary, so there are lots of quirky nods to death and dead celebrities. The menu is eclectic, but everything we had was delicious: I especially loved the hot fried chicken bun, crispy cheese with roasted shishito peppers, and the masala dosa. Cocktails are great too if you can't get a table for dinner!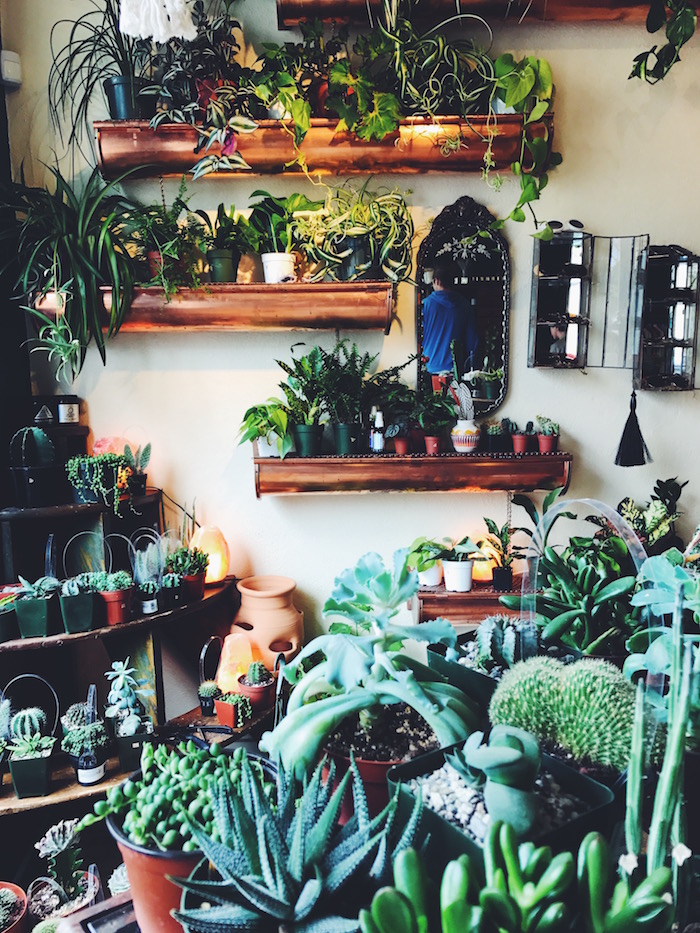 Queen City General Store
After our bike ride to the Denver Botanic Gardens, my friend Maggie and I popped into City O City (her favorite vegan restaurant in Denver) and then went next door to the super cute Queen City General Store. Plants, crystals, rocks, vintage clothing: if I lived in Denver, I would spend a dangerous amount of time (and likely) money here.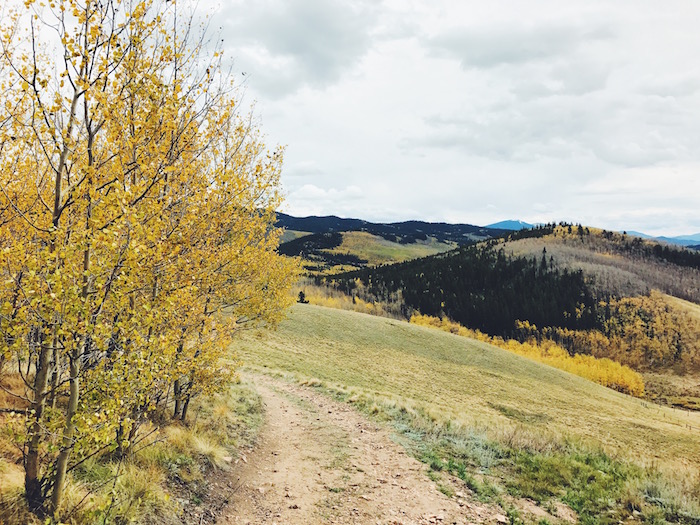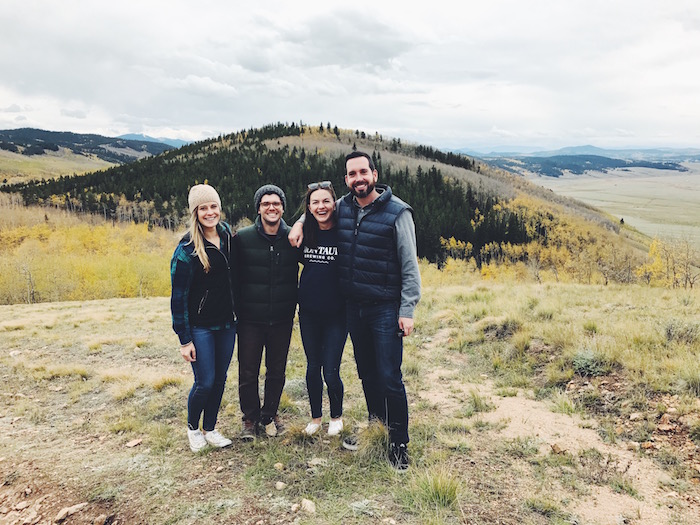 Kenosha Pass
The reason for the season: ASPEN LEAVES CHANGING! My friends Maggie and Eric took us on an excellent mini road trip to see all of the trees. Our first stop was Kenosha Pass, which was an easy hike with plenty of gorgeous views.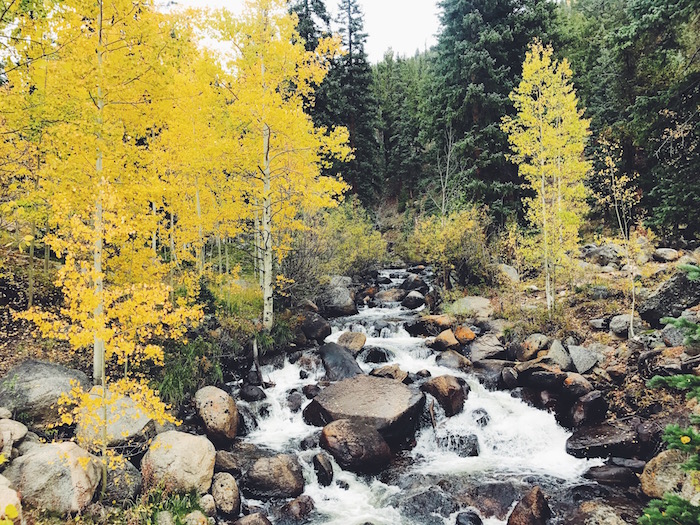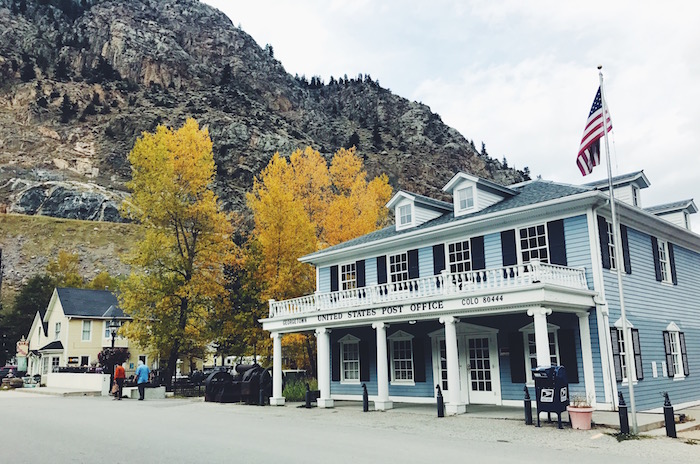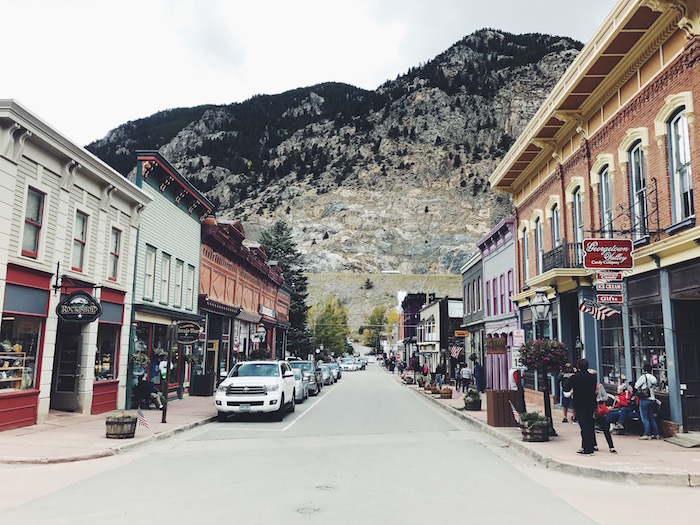 Georgetown
After Kenosha Pass, we stopped in Georgetown. It feels super old-timey and like the Wild West version of Colorado.
Citizen Rail
We had a wonderful dinner at Citizen Rail, a newly opened restaurant in LoDo. I couldn't get enough of the Mexican Firing Squad, the cocktail our waitress recommended: it had tequila, mezcal, lime and house-made grenadine, and it was maybe a little too easy to drink. In true David fashion, he had the Improved Whiskey Cocktail (and a porterhouse) and had zero complaints.
Kimpton Hotel Born
I'm a huge fan of Kimpton hotels, and Hotel Born was no exception. My favorite Kimpton perks include a hosted wine hour every night, free Public bikes to use and their extreme pet-friendliness (even though Gert wasn't with us, I spotted a few cute pups in the lobby!). Hotel Born in particular has a super Denver chic design vibe (the official website calls it "alpine-tinged, which I love) that features lots of local artists, and enormous and luxurious bathrooms (that bathtub!). Bonus: it's located right next to Union Station, which makes it incredibly convenient to basically everything in downtown Denver AND the train to the airport. Love!
Please note that the Kimpton Hotel Born kindly offered us a complimentary accommodation for part of our stay, but all opinions are my own. 
Have you been to Denver before? What was your favorite part?