The places I recommend most (in the USA)
The question that I both love and hate (and get asked often): what's your favorite place to visit? Obviously, I'm all in on chatting about travel, reminiscing about the trips I've taken and giving recommendations on cool places to go. But it's also such a tough question to really answer! There are so many variations when it comes to how much you want to spend and how much time you have to spend, what time of year you're traveling (aka peak bloom versus peak foliage) and what you're looking for: stunning scenery, a dose of fresh air and relaxation, a bustling city or all of the delicious food you can handle.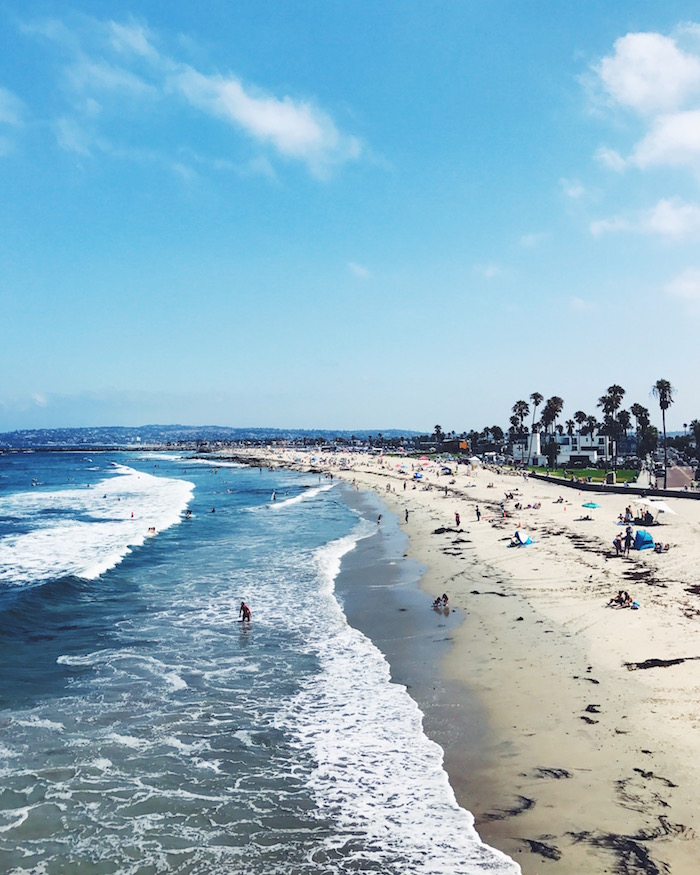 And although I've been lucky enough to travel internationally, I'm constantly amazed by the incredible diversity of cities, landscapes and experiences in the United States. I believe that you don't have to go across the world to find yourself and that you can have brilliant travel experiences in your own backyard: it's more about having the curious and celebratory attitude of a traveler than the exoticness of the destination. Stay tuned for the places I recommend most around the world, but until then, here are my favorite places to visit in the United States (and if you need more inspiration: highly recommend keeping this book on your coffee table).

Portland, Oregon
Portland is just a gem of a city: we strongly considered moving there, and if the weather was just a tiny bit better (aka I really can't handle overcast days), we probably would have. But everything else about this city makes it such a fun place to visit! The food and drink scene is incredible, from the food trucks that line the streets downtown to the inventive and delicious ice cream shops like Salt & Straw and all of the cozy coffee shops and breweries. The downtown is walkable and easily accessible via public transportation, and beautiful waterfalls and hiking trails can be found right outside of the city. And Powell's Books needs to be on every bibliophile's must-visit list: it's the world's largest independent bookstore! More than anything, residents are determined to "keep Portland weird" and they do it well.
Check out: A weekend in Portland, Oregon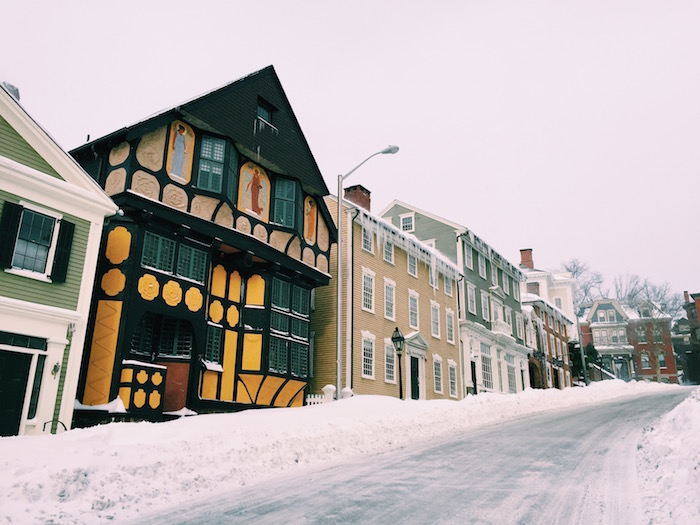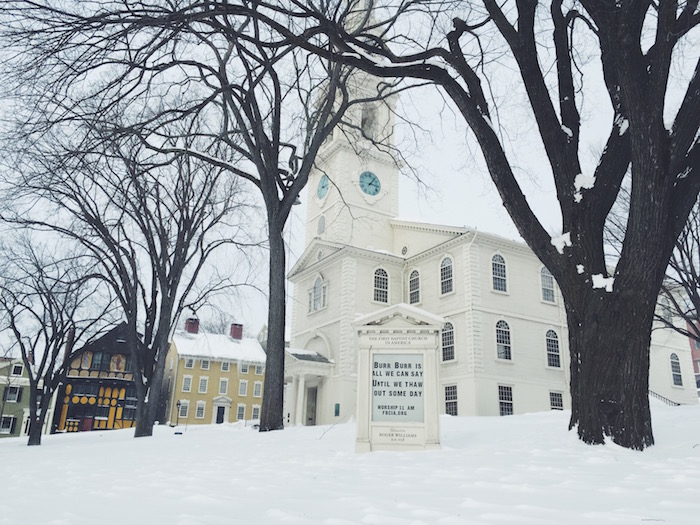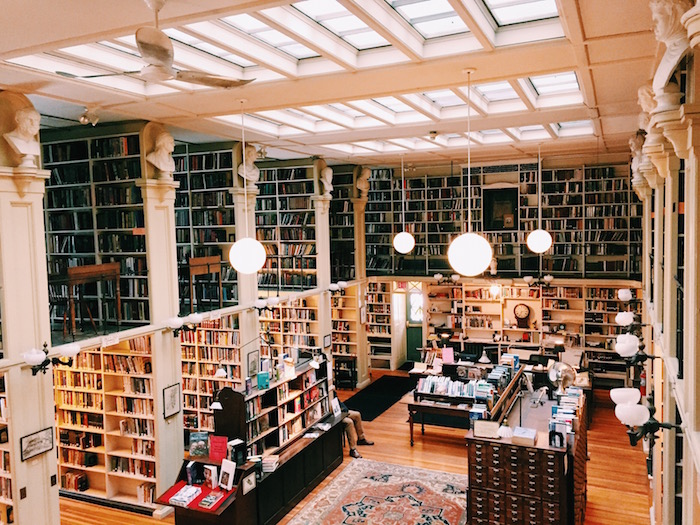 Providence, Rhode Island
Providence is the quirky little capital city of Rhode Island, and it was one of our favorite weekend escapes from New York City. The streets surrounding Brown University are lined with the most adorable houses,
Check out: the best of Providence, via Instagram
The Berkshires
Some of my favorite recent summer memories come from our regular trips with David's family to a lakehouse in the Berkshires. Despite being just a two-hour drive outside of the city, the Berkshires feel like another world: so serene and laid-back, with rolling green hills and so many lakes to enjoy. I especially love stocking up on fresh produce and baked goods at the country farmers markets, and then coming back to the lakehouse to enjoy them with a good book and a lake view.
Check out: a weekend in the Berkshires, a weekend in the Berkshires (with Gertie!) 
San Juan, Puerto Rico
Beautiful beaches, colorful historic buildings, and a flavorful local culture: San Juan has all of the flair of the Caribbean with all of the convenience and ease of not leaving the United States (aka no passport control!). I've been devastated by the current state of emergency post-hurricane in Puerto Rico, but still wanted to include it in this list: primarily because it truly is one of my favorite places to visit (I've been three times in the past four years!), but also because tourism is a huge part of its industry. Once it recovers, it's going to need visitors!
Check out: a weekend in San Juan
Scottsdale, Arizona
If you're looking for fresh air and relaxation, I actually think the Southwest is one of the best regions to visit: that crisp desert air is so refreshing! I was blown away by the hiking and outdoor activity options in Scottsdale, as well as the caliber and quantity of luxurious spas. And the backdrop of wide open skies, towering cacti and unique rock formations makes it incredibly scenic. Sedona and Santa Fe are similar options, although with a bit more of a hippie twist.
Check out: a long weekend in Scottsdale
Austin, Texas
Austin was another city that we strongly considered moving to: similar to Austin, there's a strong movement to keep Austin weird. We loved the quirky shops that line South Congress, all of the taco and barbecue joints, the trails lining Lady Bird Lake (and the kayaks you can take out on it), and the wide open hill country that surrounds it.
Check out: a very long weekend in Austin (with Gertie), a weekend in Texas
New York City + Brooklyn
It's no secret that I love New York City (leaving was SO hard), and I believe that every American should visit New York City at least once in their life. It's vastly different than so much of the United States and there's really not another city like it in the world. The food! The museums! The views! The subway system! The hustle and bustle and chaos! It's a city vastly worth visiting.
Check out: 10 things you can't miss in NYC, why it's worth visiting Brooklyn
San Diego, California
Last but not least: our newly adopted hometown of San Diego! We chose to move here for the laid-back lifestyle and sunny weather, and we've been surprised by the excellent food and drink options, variety of outdoor activities and excellent museums. If you're looking for a beach destination in the United States but you want more to do than just sunbathe: I can't recommend San Diego enough! Bonus: it's only 20 miles from the border, so it makes it a great jumping off point to explore the craft beer scene in Tijuana, Mexican wine country and the birthplace of fish tacos.
Check out: a weekend in San Diego
And the places in the USA that are top of my list to visit next:
Denver, Colorado (we're actually going this weekend to visit friends!)
San Antonio, Texas (mostly to stay here)
Utah: Park City, Zion National Park, Arches National Park
Nashville, Tennessee (mostly to stay here)
Jackson Hole, Wyoming (we're planning a family trip there next summer, and I'm already so excited!)
What are your favorite places to visit in the USA?