Of the moment // 9.22.17
One of the reasons why I blog is simply to have the space to write: getting things "on paper" helps me to process my feelings and organize my thoughts. I also love having a record of my life over the past few years: a place that holds all of my stories, my photos, the ups and downs of travel. But sometimes, I also just want to remember and share the little things that brought me day-to-day joy. Every Friday, I'll give you a peek into the book I currently can't put down, a great restaurant discovery, a fun new product or an inspiring quote: a few things that I think you might enjoy before we all take off into the glory that is the weekend!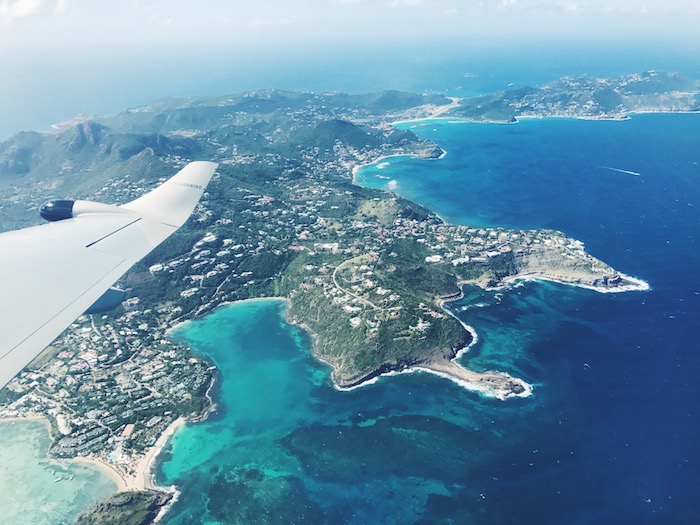 Like so many others this week, the Caribbean has been weighing heavily on my mind. My travels in the region–our recent honeymoon in Dominica and St Lucia, my birthdays in Curacao and Aruba, several weekend trips to Puerto Rico, jaunts to St Bart's, Dominican Republic and Barbados–have been some of my absolute favorite experiences. I'm in awe of the natural beauty: the crystal clear waters, the lush rainforests, the giant waterfalls, the sprawling sandy beaches. But I'm also always taken aback by the warmth, openness and hospitality by the people–especially when so many have so little. It's unfathomable to me the level of destruction on so many of the islands I once visited. I recommend reading this great piece by Afar on how to help the Caribbean now and later, as well as listening to today's The Daily episode to get a sense of the damage and our part in it. I'm going to give to local organizations on different islands, and more than anything: I'm going to go back, just as soon as I can.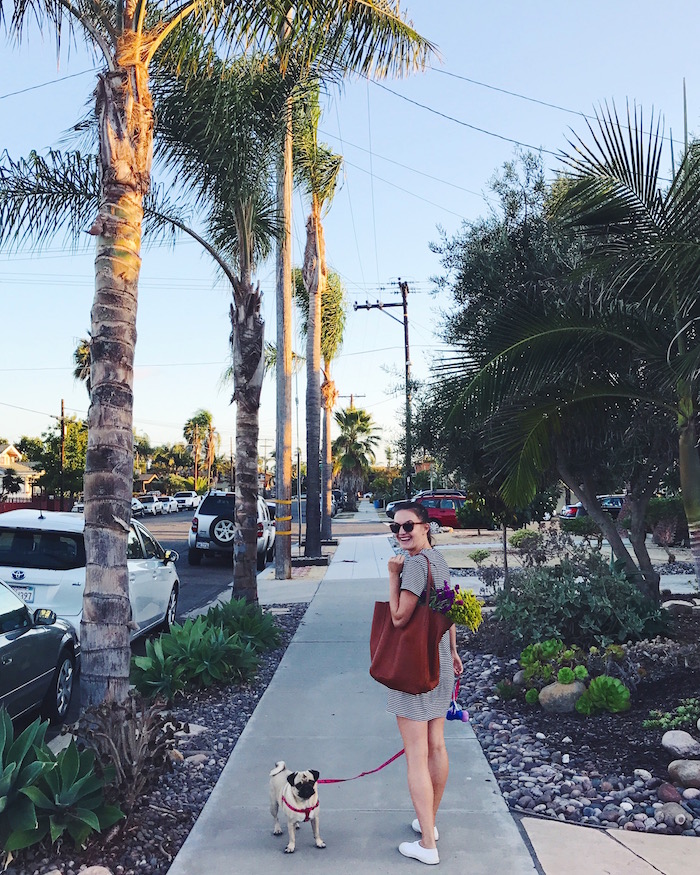 Looks
One of the best parts about living in California again: visits to the weekly farmers market! A few weeks ago, I went to a really interesting Creative Mornings talk with Ellen Gustafson. One of the points that really hit home with me was how much shopping at local farmers markets can make an impact on the environment and the economy. And, of course, everything is just so much fresher and more delicious! I'm committing to buying my weekly flowers and produce at the North Park Farmers Market, instead of the grocery store. As for the perfect farmers market outfit: this breezy Everlane dress (bonus points for being in my favorite print: black and white striped), Bensimon sneakers and Shinola Medium Shopper (just big enough for a bouquet and some peaches!).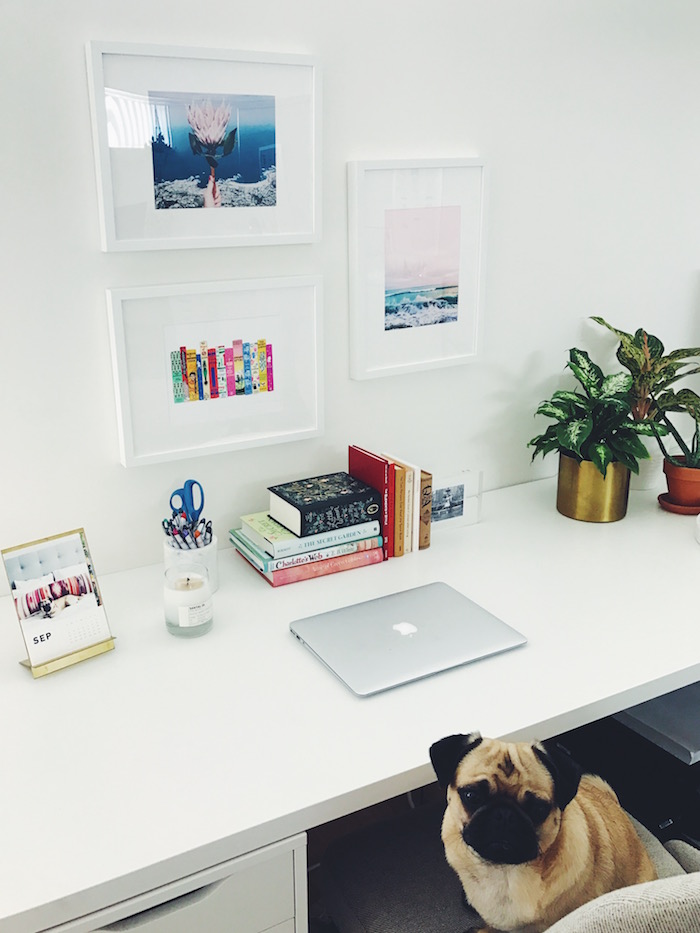 Fixed Life Envy
When we were getting settled into our apartment, the home office was one of my top priorities. With both of us working from home, I wanted to make sure that we both had dedicated spaces that make it easy to thrive. It's coming together nicely! My favorite parts: the Ideal Bookshelf Girl Stars print (with a stack of my childhood "girl star" books below), the Le Labo candle that I burn whenever I need to concentrate and stop procrastinating, and all of the plants!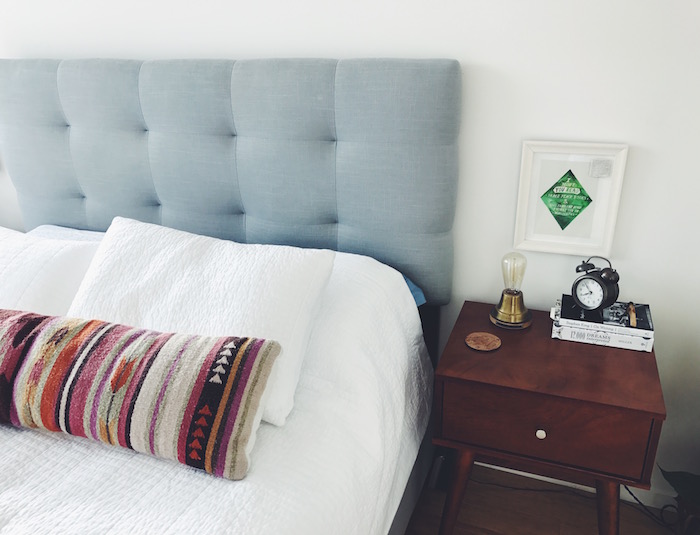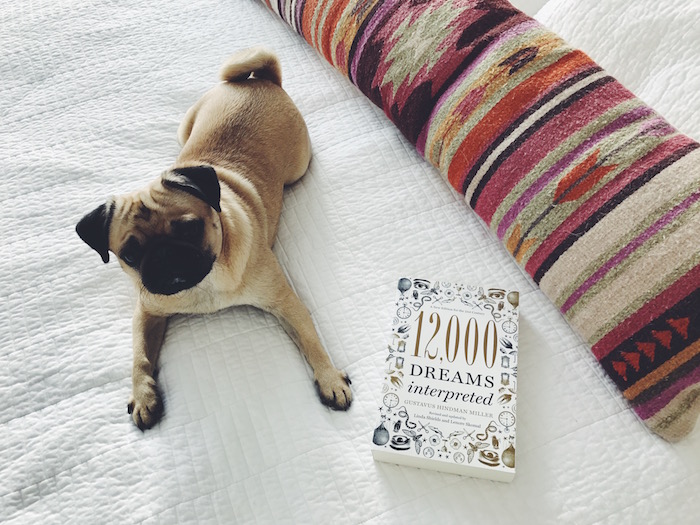 Reads
I randomly picked up 12,000 Dreams Interpreted after having a bunch of crazy vivid dreams, and it's been a fun thing to keep on my nightstand! That said, I have a tendency to wake up at 3am and completely remember the dream and think "I should look up XYZ in the morning"…and then I wake up and remember having a dream but can't remember any of the specifics!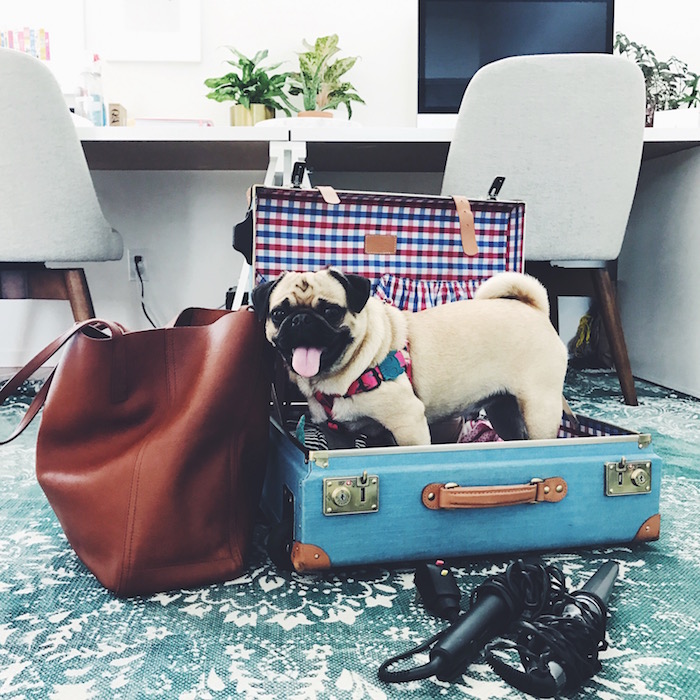 Words
"Broad, wholesome, charitable views of men and things cannot be acquired by vegetating in one little corner of the earth all of one's lifetime." -Mark Twain
This weekend, we're relaxing in San Diego! We're having a date night here and going to a housewarming party, and I'm looking forward to catching up with a girlfriend over a beach walk.