Our upcoming travel plans
Now that we're getting settled into life in San Diego, I've started thinking about my favorite thing: where to travel next! I honestly would have already booked a million trips by now, but David requested that we take some time to get settled into life in San Diego and focus on exploring our new home–which is a very fair request.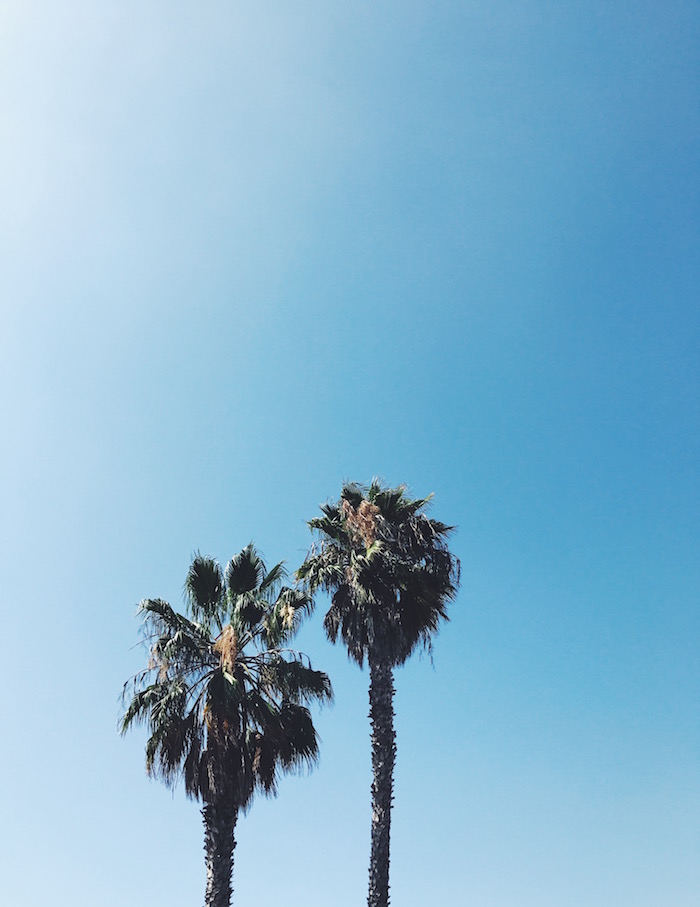 So although I have a list of spots in San Diego to check out and I'm trying to leave plenty of unscheduled weekends here for relaxing (as well as spontaneous local adventures), we're also getting a few fun trips on the books for the rest of 2017. Here's a little bit of what's coming up before the end of the year:
Napa Valley
We're heading up to Napa Valley primarily for a friend's wedding, but we're throwing in a bunch of fun things! We're going to stop in Sacramento for my high school's annual wine and food tasting event (that basically functions like a high school reunion for all years, complete with unlimited booze). And then we're going to head over to Napa Valley: I've actually never been wine tasting in Napa before, despite growing up just a few hours away. I'm hoping to squeeze in some touristy things, along with catching up with friends and celebrating the couple. I'm especially excited because we're partnering with Chevrolet, and roadtripping up (and back down) in an Equinox: it looks so comfortable and luxe!
Denver
Denver was one of the cities that we strongly considered when we were deciding where to move next–and it was the only one that we didn't actually visit. I spent a good amount of time in Denver when I interned at newspaper in Colorado Springs one summer, but David has never visited. We have a few sets of friends living out there now, so I'm excited to catch up and have them show us their favorite spots. Our basic itinerary: hike somewhere beautiful, drink all the craft beer. We also magically and unintentionally timed it to be there for PEAK FOLIAGE–second only to peak bloom in my book!
Santa Barbara
I haven't been to Santa Barbara since a college lacrosse game when I was 18–which barely counts–and I've been dying to visit what's often called the American Riviera. Still working out some of the details, but I'm planning on taking the train up along the Pacific Coast and combining all of the gorgeous beach hikes with the urban wine trail that goes through the heart of the city.
Baja Mexico
Our apartment in San Diego is only 20 minutes from the Mexican border, and a bunch of our friends here recommend doing day or weekend trips to Baja. We've heard great things about the craft beer scene in Tijuana, wine tasting in Baja California, fish tacos in Ensenada and the overall chill vibes and great surfing in the little beach towns up and down the coast. We don't have anything official booked yet, but I've been stalking Airbnb for cute beach bungalow options and working on getting Gert her pug passport!
Maui
Oh man, I'm so excited for this one! My family and I went to Maui for Thanksgiving or Christmas a few times when I was in high school and college, and as soon as we knew we were moving back to the West Coast, I asked my parents if we could use their timeshare in Kihei for Thanksgiving (spoiler alert: they said yes). This will be my first time in Hawaii as a "grown-up" and my first time in Maui without my parents. I'm looking forward to going back to some of our favorite spots in Wailea and Lahaina and eating all the shave ice, and also going on some new adventures–considering the Road to Hana! The one big thing we have to figure out: who is going to take care of Gert over Thanksgiving?! [Accepting So Cal applications now, ha!]
New York City
Before we even moved out of our Brooklyn apartment, I insisted on buying tickets back to New York City: I knew I would miss it less knowing that we'd be back. We're heading back for just over two weeks over Christmas and New Year's Eve! I'm especially looking forward to reuniting with family and friends, but I'm also already daydreaming about snowy morning walks in Central Park, wandering through West Village and eating as many bagels as I can handle.
Where are you headed this fall and winter? Any tips on any of the places we're visiting?