Of the moment // 8.11.17
One of the reasons why I blog is simply to have the space to write: getting things "on paper" helps me to process my feelings and organize my thoughts. I also love having a record of my life over the past few years: a place that holds all of my stories, my photos, the ups and downs of travel. But sometimes, I also just want to remember and share the little things that brought me day-to-day joy. Every Friday, I'll give you a peek into the book I currently can't put down, a great restaurant discovery, a fun new product or an inspiring quote: a few things that I think you might enjoy before we all take off into the glory that is the weekend!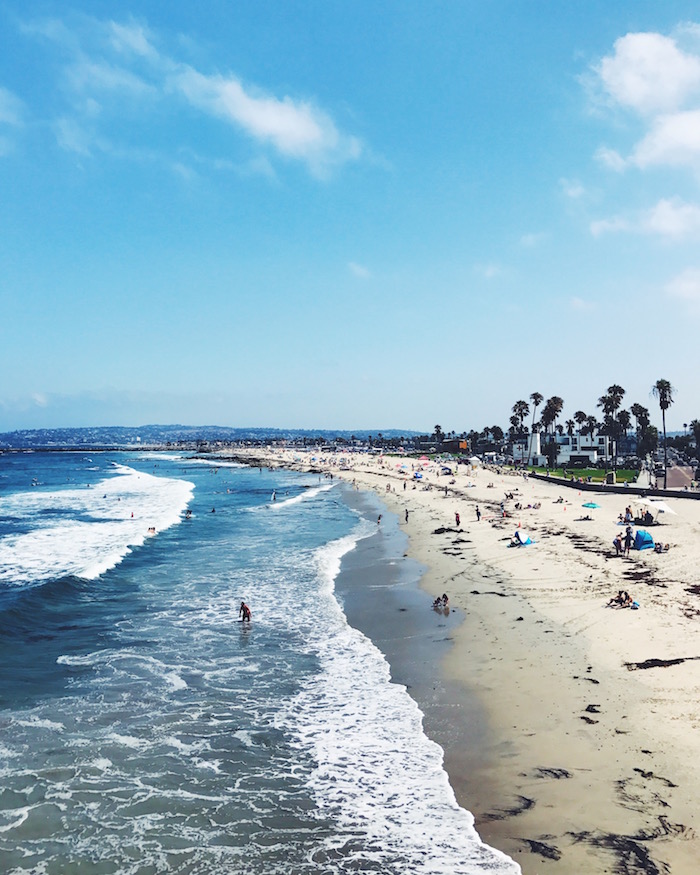 Another week in paradise! We're still working on getting our apartment set up, aka waiting on a lot of furniture shipments. I'm looking forward to having the essentials (aka chairs) so that we can start on sourcing the fun stuff: colorful throw pillows, gallery wall over our desks, all of the plants and hanging planters! That said, I've discovered that West Elm is maaaaaybe the worst company in the world when it comes to fulfilling online shipments: my issues have mostly just been around total lack of communication or order transparency, but I've been hearing some horror stories about waiting times and delivery snafus. Be warned if ordering online: I don't know if I would again!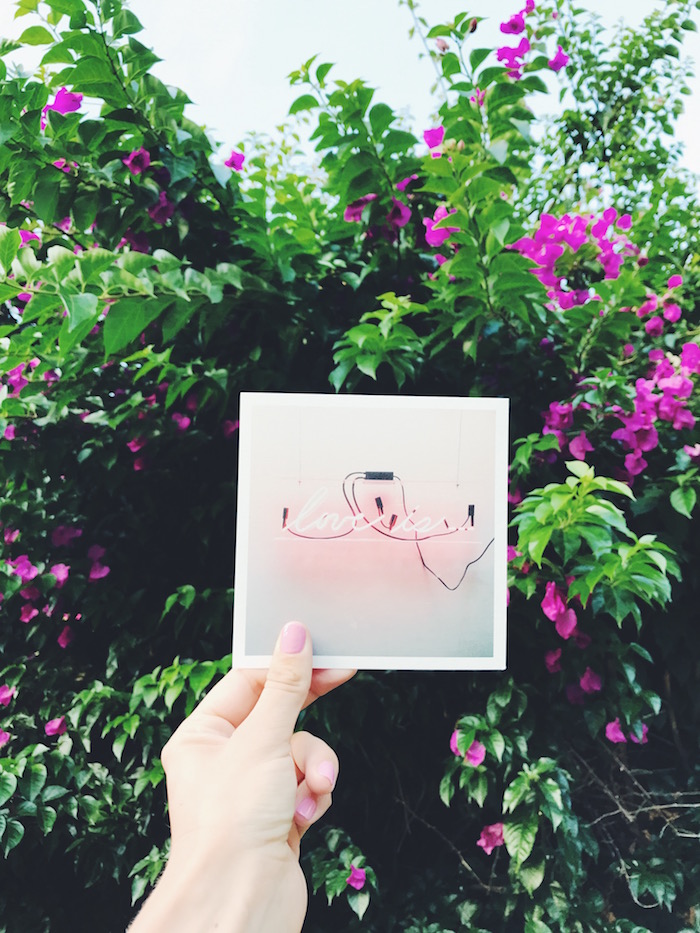 FREE Artifact Uprising prints
I've been a huge fan of Artifact Uprising for several years now, and I'm so impressed with how they continue to expand their product line into all sorts of beautiful, tangible things. I've made photo books of my travels, printed our wedding party invitations, and created gorgeous framed prints for our walls with Artifact Uprising–but some of my favorite products from them are the simple prints. They're now available in a variety of sizes, and they're perfect for framing, putting up on the fridge, or just plopping in a tray to flip through. I've bought several sets of them through the years, so I'm SO thrilled that Artifact Uprising kindly offered to give a set of 25 FREE prints to C'est Christine readers. You'll have to pay for shipping, but it's still a great deal! Use code PRINT25CC for one set of free everyday prints before August 18 – or leave your email in the comments for a $10 off code to spend on something else. Enjoy! [p.s. tune into my Instagram Story today to see a sneak peek of our apartment and ALL of the AU products in our home!]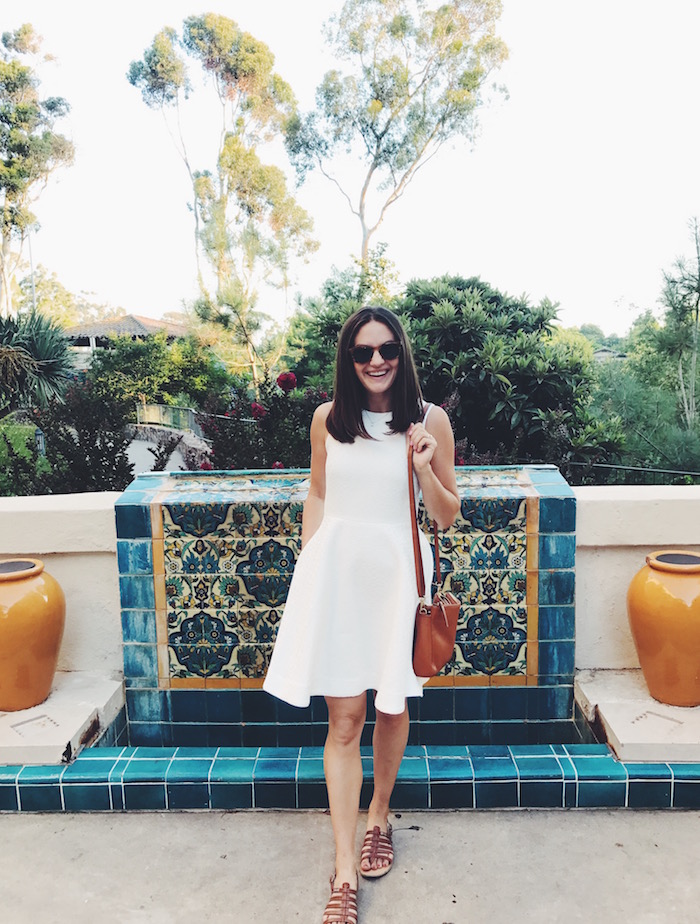 Looks
One of my big complaints about weddings is spending so much money on a dress you'll only wear once! When we semi-eloped, I opted for a simple white dress from Alice Walk that I knew I'd be able to wear again. But then I realized it was just gathering dust in my closet! I decided to wear it for drinks-and-dinner date this week, and I'm so pleased with how easily it dresses down with sandals and a crossbody bag. The pockets are just as delightful not on your wedding day!
Eats and Drinks
We checked one of the touristy things off our list with dinner at The Prado in Balboa Park! I loved the Spanish architecture and sprawling patio, but the best part might have been the pinajito: it combined my favorite fruit with one of my favorite cocktails. I don't know if this will become one of our regular spots, but I definitely think it will be one of our go-to places to bring visitors.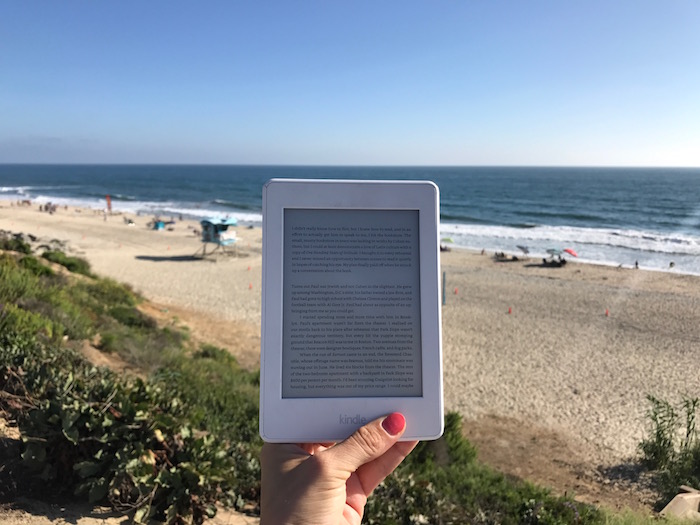 Reads
I tore through Coming Clean this week: it's a memoir of a woman who was raised by two hoarders. It was a compelling look into a mental illness that is rarely discussed.
Words
"Books are uniquely portable magic." -Stephen King
This weekend, we're going to a pug meetup, a beach bonfire and the ZOO! To be honest, I'm most excited for this.