A visit to the San Diego Zoo
The San Diego Zoo is probably (definitely?) the most popular tourist destination in San Diego, so as new residents of America's Finest City: we had to check it out! It's located in the heart of Balboa Park: we live a short walk from the northeast corner of the park, so we decided to ride our bikes over to the zoo. We headed there early on a Sunday morning to try and beat the crowds, which was totally the right move. We got there a few minutes after opening at 9am, and were able to enjoy a lot of the zoo without many crowds. By the time we left around lunchtime, there were quite a lot of strollers and crying children negotiating for the same space to see the animals.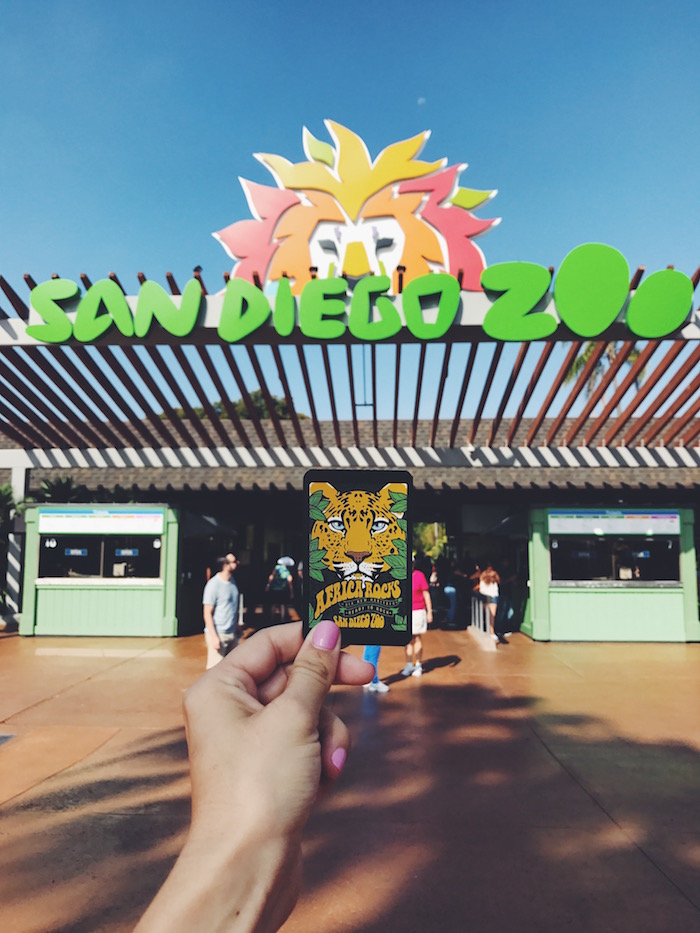 To be honest, I have some mixed feelings about zoos (like most people do in 2017). The San Diego Zoo is actually a nonprofit, and its main goal is to end extinction, so there is a huge focus on conservation and education. I feel really lucky to have had the opportunity to travel and have seen in the wild so many of the animals we saw in the zoo (especially on safari in South Africa), but it's still such an incredible and mind-opening experience to see them up-close in a zoo. And to be completely honest, one of my main reasons for wanting to visit the zoo was the aerial tram–and it was just as great as expected!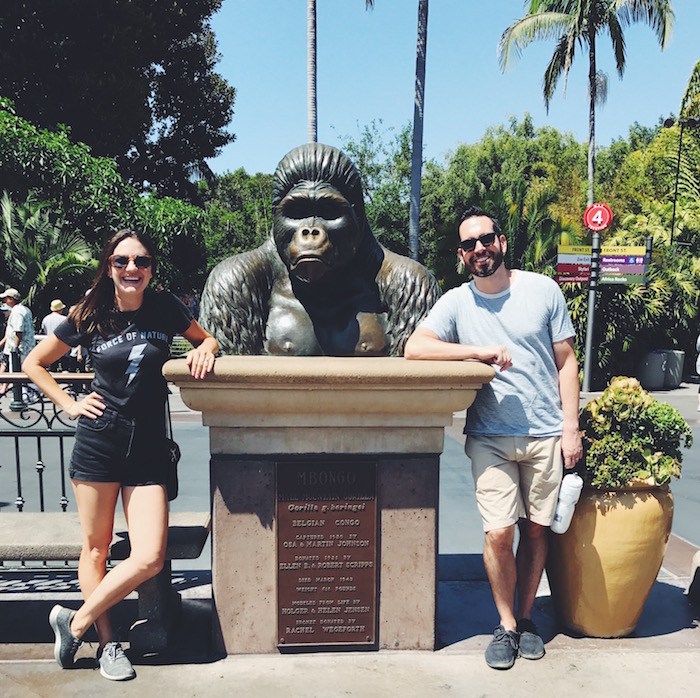 Quick outfit note: since it was pretty hot out and I knew that we'd be walking a lot, I opted for Allbirds sneakers (so did David, ha!), an easy Bridge & Burn tee, and a hands-free crossbody bag. Very glad I went for comfort!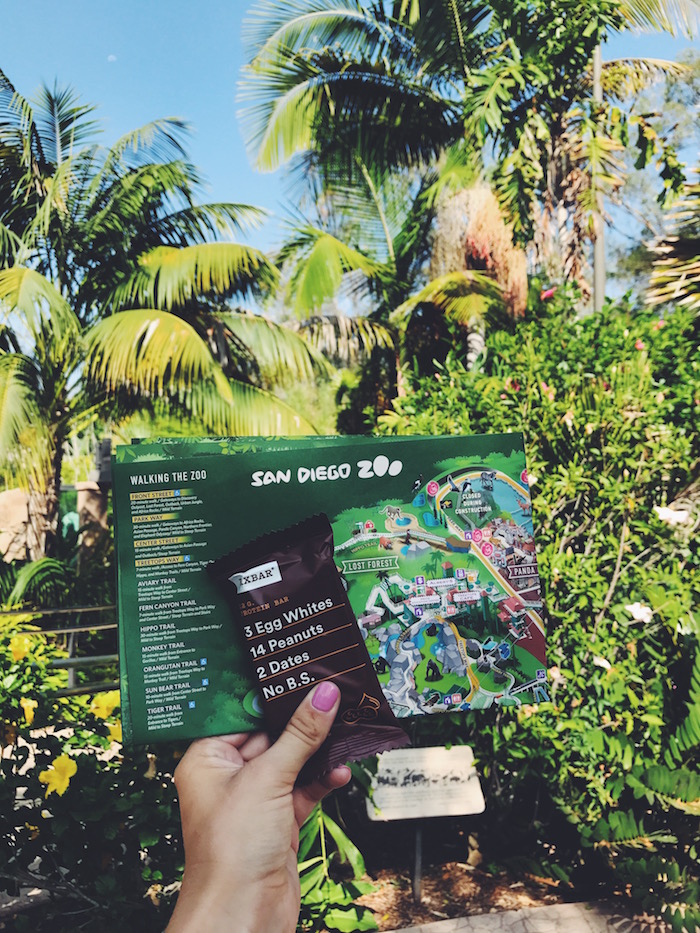 I didn't have time to eat a huge breakfast before we left, but I've been keeping a RXBAR in my bag–which totally came in handy this visit. We also packed apple slices AND David brought a chilled water bottle full of iced coffee: perfect mid-morning snacks to eat on the go!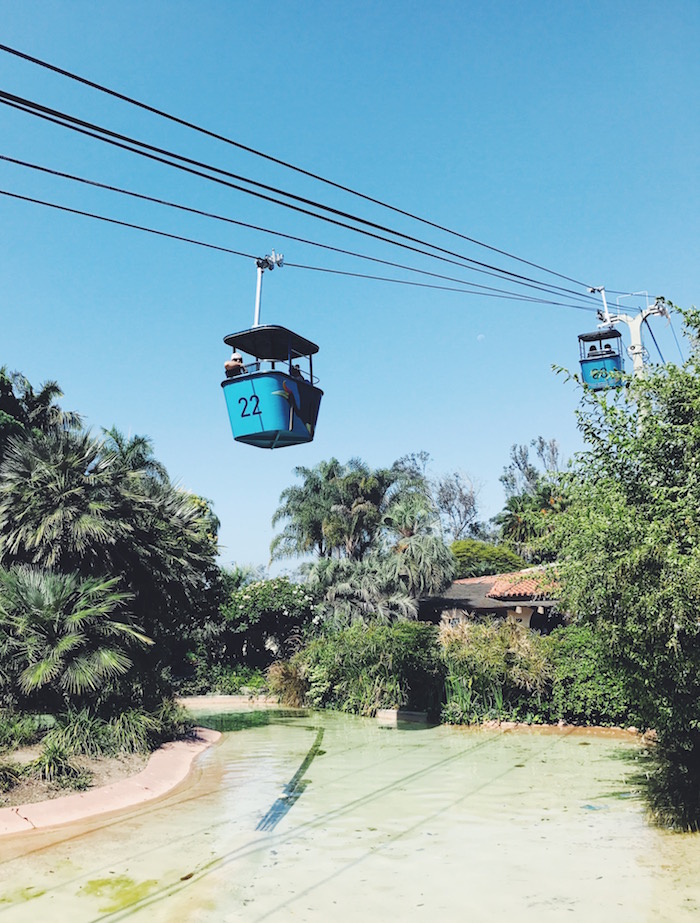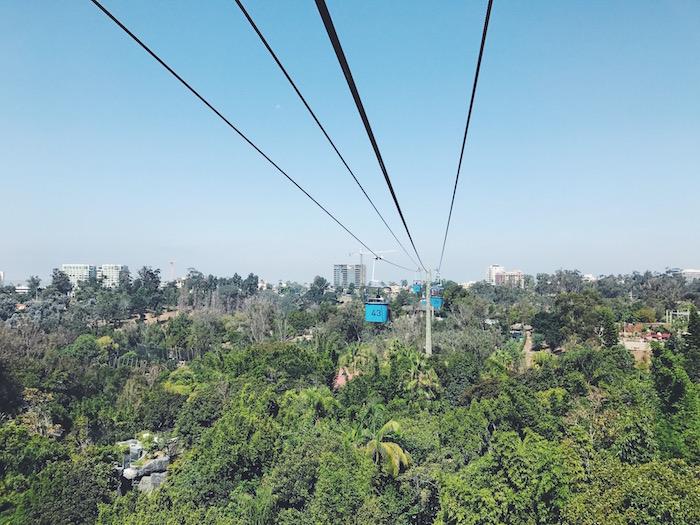 It's no secret that I LOVE Ferris wheels and waterslides, and I'm going to go ahead and group aerial trams into this mix: they're basically like more useful Ferris wheels with an actual destination! I was very excited to go on the Skyfari, and the only bummer was that it doesn't open until 10am–an hour after the rest of the park. It sort of threw off our original plan (which was to immediately take the Skyfari over to the other side of the park and then work our way back), but we ended up seeing the turtles, reptiles, gorillas and bonobos before hopping onto the Skyfari. I loved being able to see the iconic buildings of Balboa Park from above, and I couldn't help but think how beautiful it must be to see the sunset above all of the trees: I might have to come back!
And with that, a few of my favorite animals that we spotted:
Overall, we had a ton of fun: without a doubt, one of the best zoos I've ever visited!
Have you ever visited the San Diego Zoo? Do you have a favorite zoo in the world? 
p.s. a visit to the Bronx Zoo!