A few early faves from life in San Diego
Although we've been spending a lot of time, mental energy and money getting settled into our new apartment (currently taking recommendations on affordable sources for extra-large prints, throw pillows and pretty planters), we've still been trying to get out and explore a bit more of America's finest city.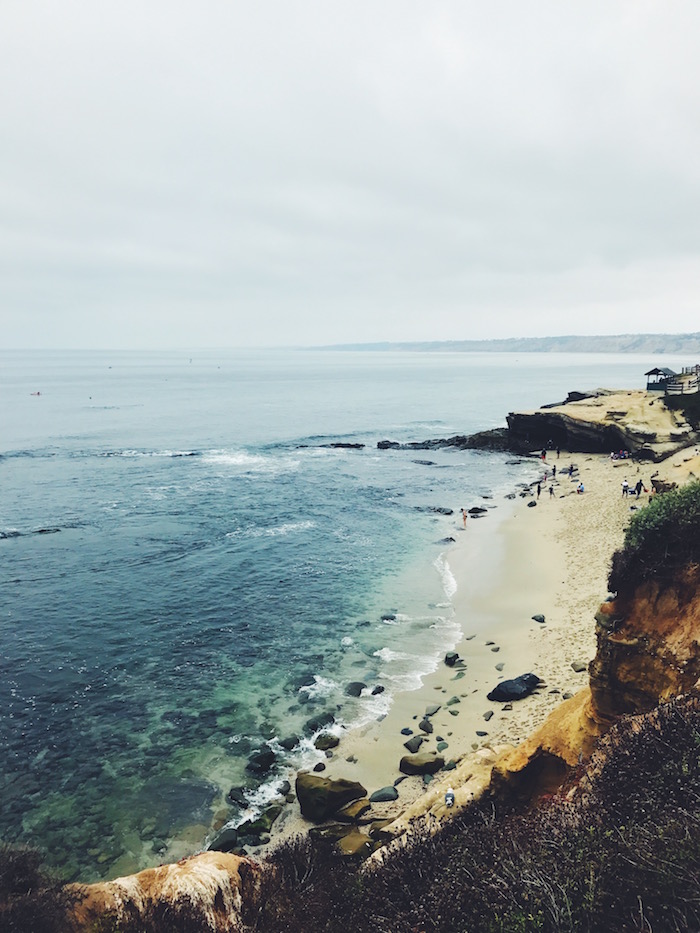 Mostly: I am so, so, so happy that we moved here! We're still sorting out making friends and figuring out a routine that works for both of us working from home, and I'm working on my can't-miss list of things to do in San Diego (and beyond on the West Coast!). Plenty of California content coming soon, but until then, wanted to share a few favorites from our first few weeks in our new city.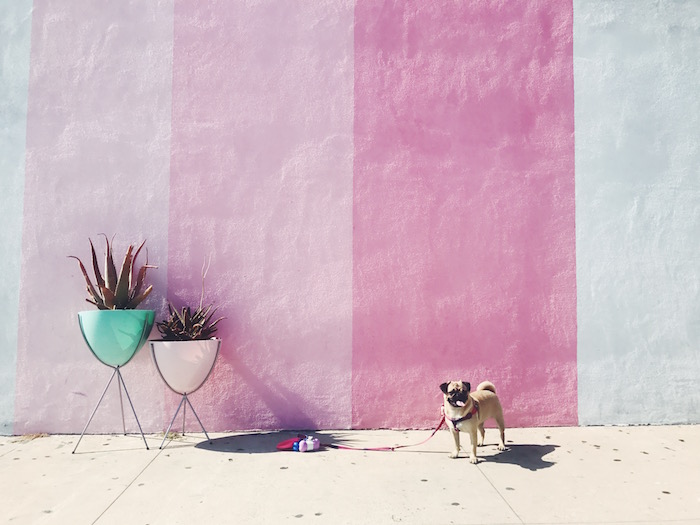 Pigment
OK, honestly, I am obsessed with Pigment. This store is on my way to the main strip of restaurants, bars and cafes on University Avenue, and I basically pop in every time I walk by. It's full of succulents, cute and funny cards, planners, party favors: so much stuff that a lady doesn't really NEED but so many things that she wants! It's already become my go-to spot for cards and gifts.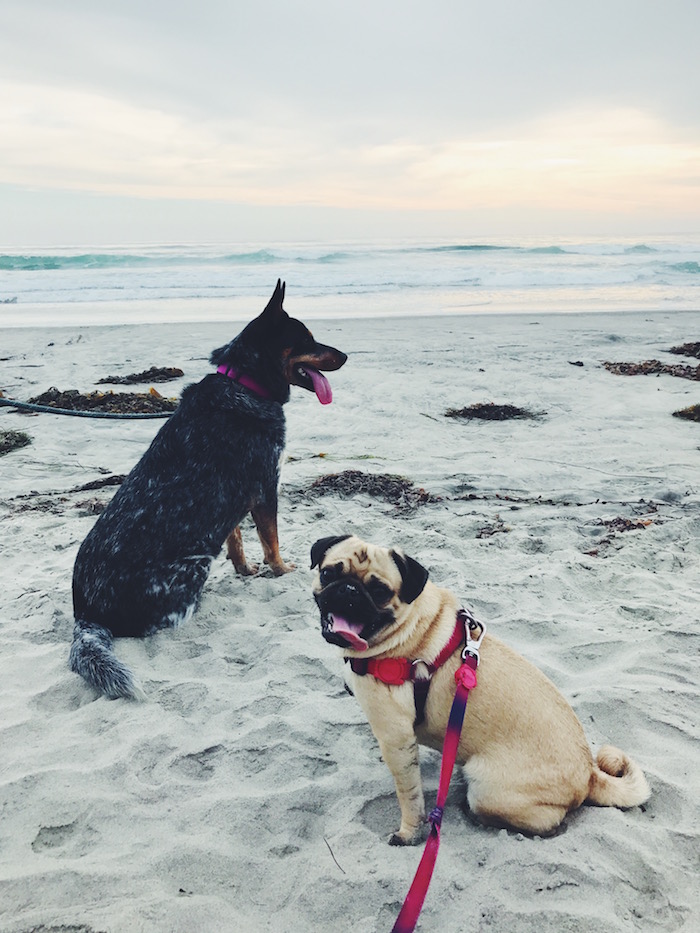 Del Mar Dog Beach
We took Gertie to Dog Beach at Ocean Beach, and it was a little overwhelming. One of the things I have to remember outside of New York City is that not every dog is friendly or well-socialized as they are when they're constantly forced to share sidewalks, elevators, subway cars, etc. And my husband and friends will attest that I can be a bit overprotective when it comes to my pug! So although we took Gertie to Dog Beach at Ocean Beach once, it was a little too much for me: there are SO many dogs and it can be tough to gauge where the owners are or how friendly they are. I also still get super nervous letting her off-leash. That said, I met up with one of my girlfriends and her sweet cattle dog pup Abbey at Del Mar Beach, and I absolutely loved the vibe there. Dogs aren't allowed off-leash during summer (but they are allowed on the beach), so I brought Gert's extra-long leash and we just had such a nice little walk along the waves at sunset. I can't believe how beautiful it was!
Ocean Beach Pier
We haven't had a ton of weekend plans lately (which has been nice!), so our go-to Sunday morning activity has been to pick a beach town for brunch and a walk along the Pacific. We took Gert with us this Sunday to Ocean Beach, and had a great meal on the porch at OB Surf Lodge–there was no wait at 10am (I'm still so scarred from life in NYC that this feels like a huge deal), and it was right across the street from the ocean! We took a walk down the pier (and I probably said I can't believe we live here! about a thousand times), and I just loved the views looking back on the coastline and being out in the sunshine directly over the ocean.
North Park Farmers Market
There's a year-round farmers market every Thursday night in our neighborhood, and I am just so excited to make it part of my weekly routine! It seems like a nice mix of produce fresh from nearby farms, goods made by local businesses and ready-to-eat meals and drinks. I'm especially stoked to fill up my new SD Ginger Beer growler with different flavors every week: I picked up grapefruit last week, and it was such a great mixer with vodka for at-home happy hour. And if I miss Thursday night, I hear there's a big one in Hillcrest (the next neighborhood over) on Sunday mornings. I used to go to a farmers market every week in college and right after, and it was one of my favorite parts of my weekly routine: I swear, they are just better in California!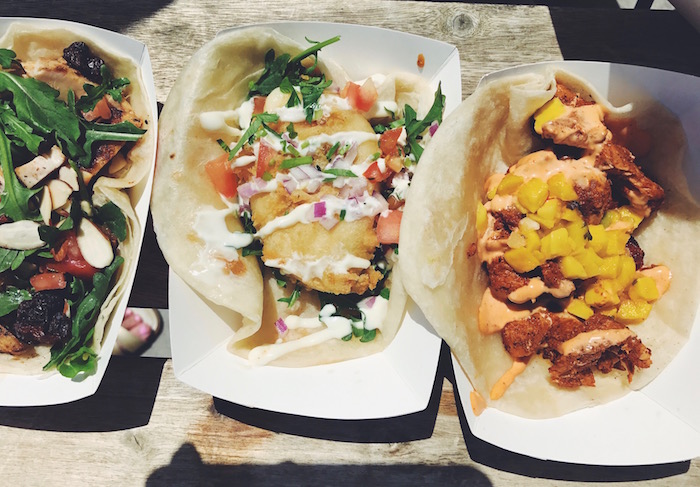 Taco Tuesday
Fun fact about San Diego: Taco Tuesday is a THING here. So many of the Mexican restaurants have incredible deals on Tuesday nights, which makes it well worth it to head out (and maybe deal with some lines). We met up with some friends at Fat Fish in Pacific Beach last week, and I can't wait to catch up with a couple of my best college girlfriends tonight at Norte.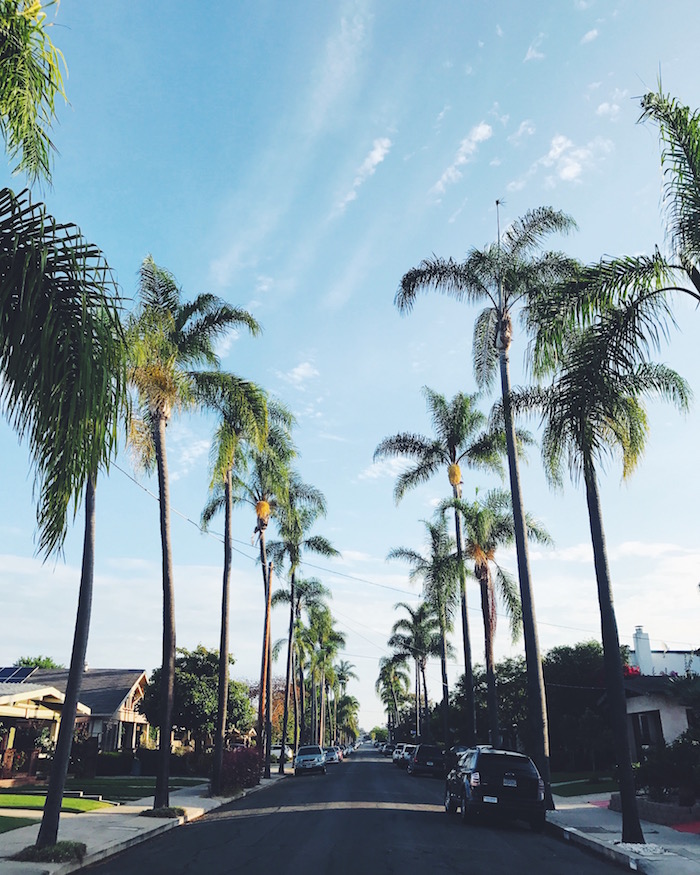 North Park
In general, we're head over heels for our neighborhood. It actually feels like we have more cool places to eat, drink and shop within walking distance here than we did in Bed-Stuy–which is crazy, but true. We're super close to Balboa Park and SO many cool shops and restaurants on University Avenue. A few favorites so far include Holy Matcha, Modern Times Beer, Holsem Coffee and Poki One N Half. And a few that I can't wait to check out: Hammond's (they do ice cream flights!), Encantro, Urban Solace and Lucho Libre Taco Shop. I've also been trying out a bunch of different workout studios (yay Classpass), and I really like (and also hate) the heated classes at Belle + Barre and the reformer classes at Beyond Pilates.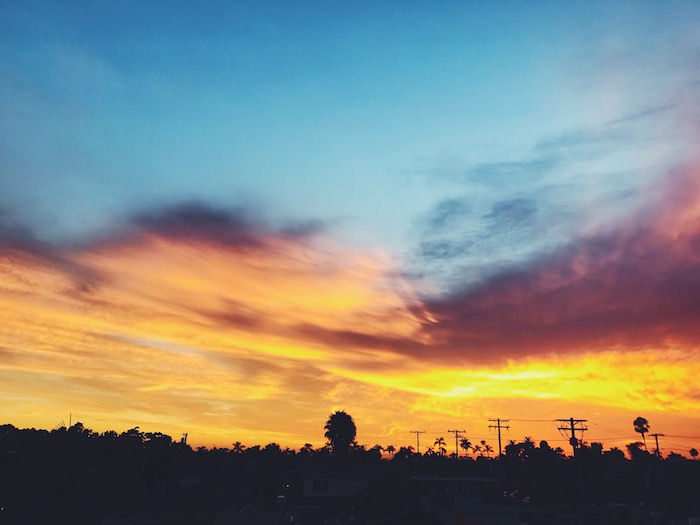 My new sunset view
The best thing about our apartment in Brooklyn was how much sky we saw and how big our windows were: it felt like a rarity in New York City, and I was extremely grateful for it. I didn't think I'd get that lucky again, but somehow I did! One of the greatest parts about our current apartment is the western-facing views: I love ending every night looking out over the pink and orange skies over the palm trees.
Do you have any favorite spots in San Diego or Southern California that I can't miss?