Of the moment // 7.7.17
One of the reasons why I blog is simply to have the space to write: getting things "on paper" helps me to process my feelings and organize my thoughts. I also love having a record of my life over the past few years: a place that holds all of my stories, my photos, the ups and downs of travel. But sometimes, I also just want to remember and share the little things that brought me day-to-day joy. Every Friday, I'll give you a peek into the book I currently can't put down, a great restaurant discovery, a fun new product or an inspiring quote: a few things that I think you might enjoy before we all take off into the glory that is the weekend!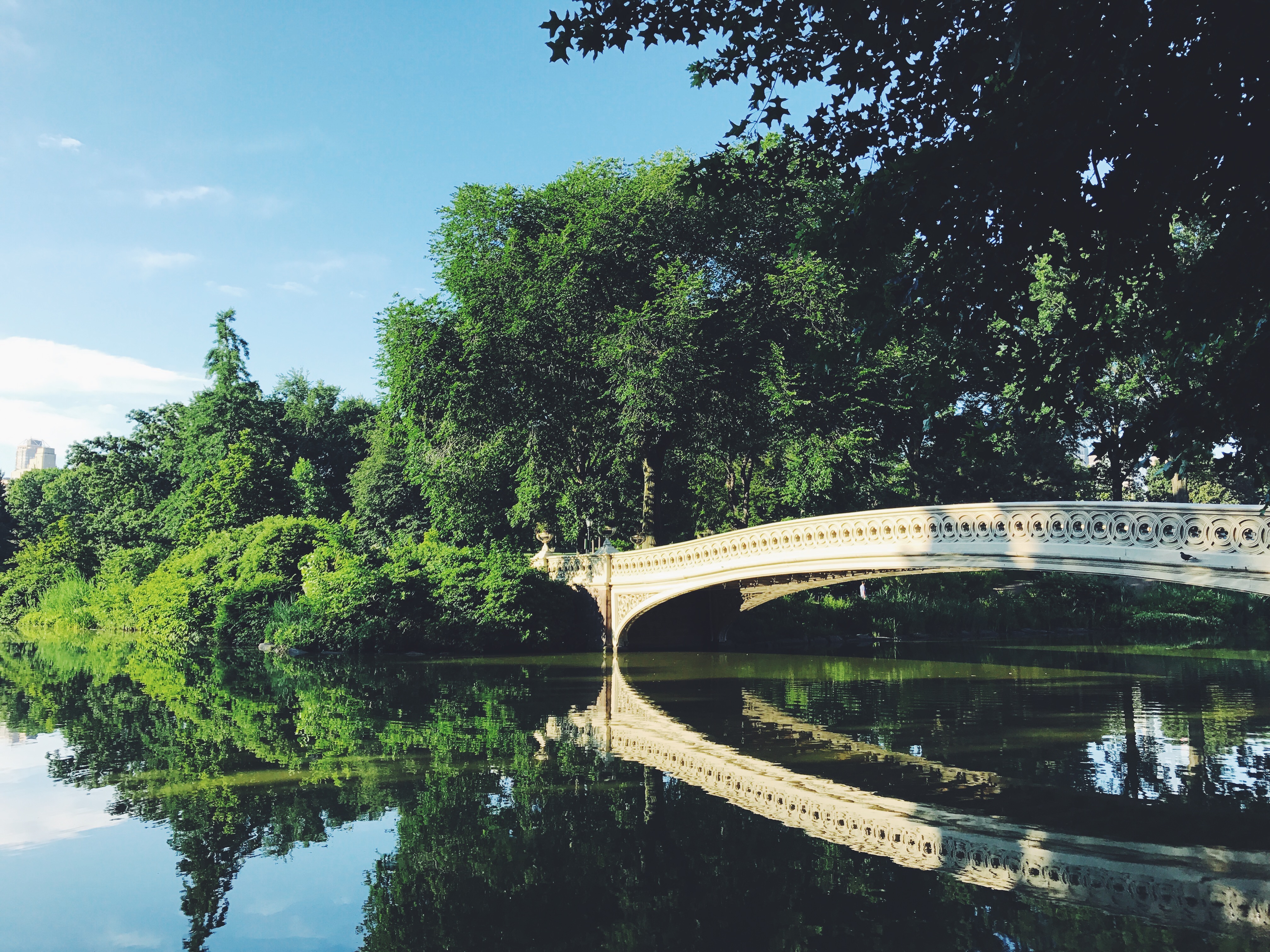 We're currently crashing with my in-laws on the Upper West Side, and I have to say, I don't think there could be a better neighborhood to spend our final days in New York City. My favorite neighborhood for brownstones and bagels! It also feels weirdly full circle since my very first month here was spent in a cheap sublet near Columbia University. The best part has been starting every morning with a long walk with Gertie through Central or Riverside Parks: it's amazing how much being close to so much green space can shift your mood.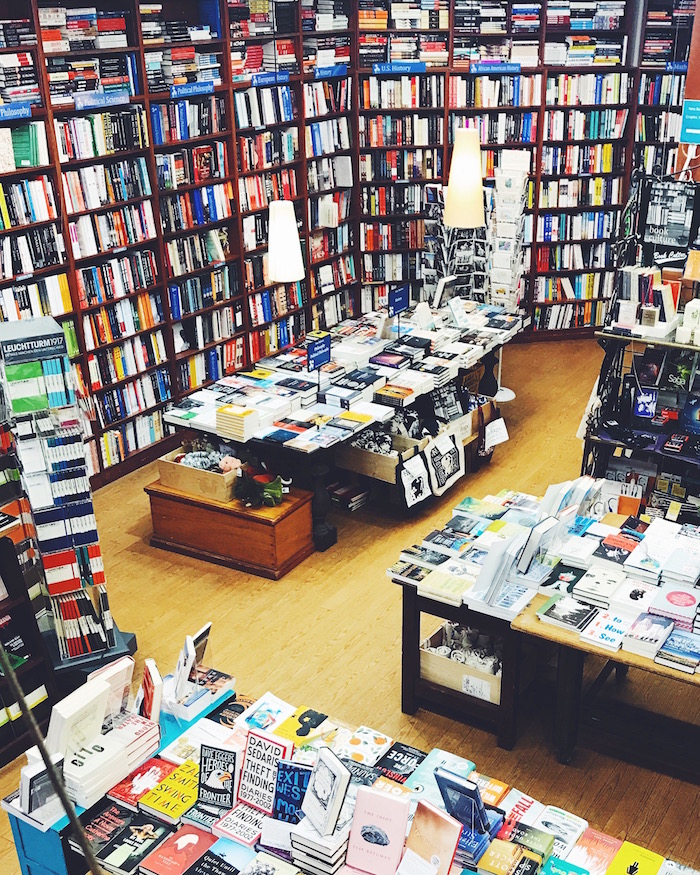 Reads
I read My Name is Lucy Barton pretty quickly for a book club meeting on Monday, and to be honest, I wasn't blown away by it. There were so many points in the story when I really wanted it to be more fleshed out with detail, and it just wasn't. On the opposite spectrum, I started Just Mercy: A Story of Justice and Redemption and have been really blown away by it so far. It's an eye-opening (and somewhat horrifying) look at our justice system, particularly the incredible racism and lack of compassion entrenched in it.
Looks
Fun news: this Bridge & Burn dress from last year is still my go-to on sticky, hot, humid summer days (similar here). The clogs are new this summer, and I can attest that they are super comfortable and instantly class up every sundress (without feeling TOO fancy). My pug is forever my best accessory–she hopped right up on the bench while we were waiting for David after work in Madison Square Park, which totally melted my heart. My little friend!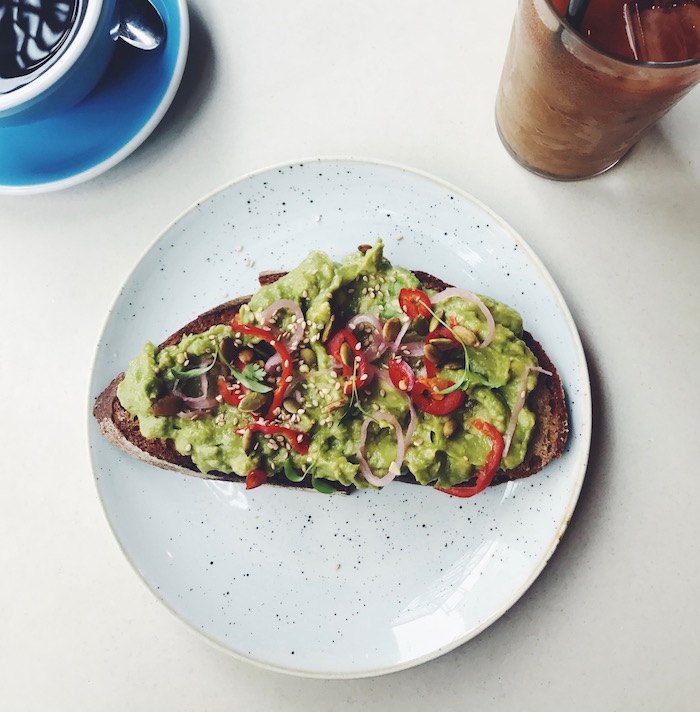 Eats
Although I still l-o-v-e avocado toast, it'd been a while since I had it in the place where I discovered it. I had a nice early morning coffee date with a couple of friends at Two Hands Restaurant, and it was delicious as I remembered it. Although I gotta say–$14 for one piece of bread with avocado seems a little extreme, even for me!!! Here's hoping costs aren't quite as crazy in San Diego.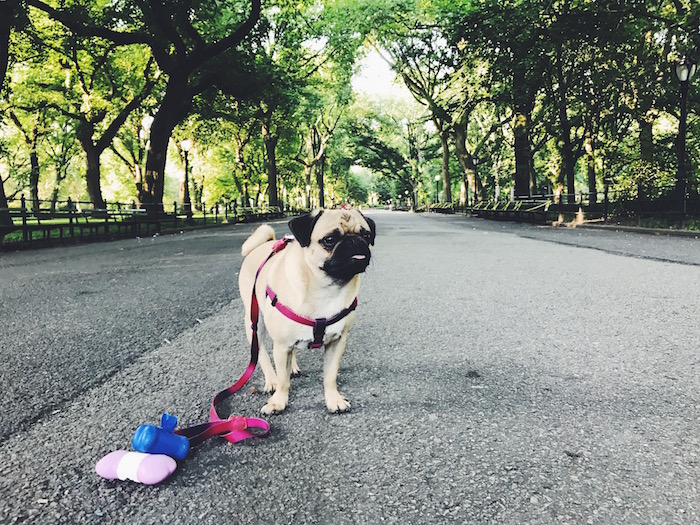 Words
"Keep your eyes on the stars, and your feet on the ground." -Theodore Roosevelt
I can't believe this is our last weekend in New York City! We're grabbing goodbye drinks with friends and generally soaking up as many of the NYC vibes that we can.