Of the moment // 7.21.17
One of the reasons why I blog is simply to have the space to write: getting things "on paper" helps me to process my feelings and organize my thoughts. I also love having a record of my life over the past few years: a place that holds all of my stories, my photos, the ups and downs of travel. But sometimes, I also just want to remember and share the little things that brought me day-to-day joy. Every Friday, I'll give you a peek into the book I currently can't put down, a great restaurant discovery, a fun new product or an inspiring quote: a few things that I think you might enjoy before we all take off into the glory that is the weekend!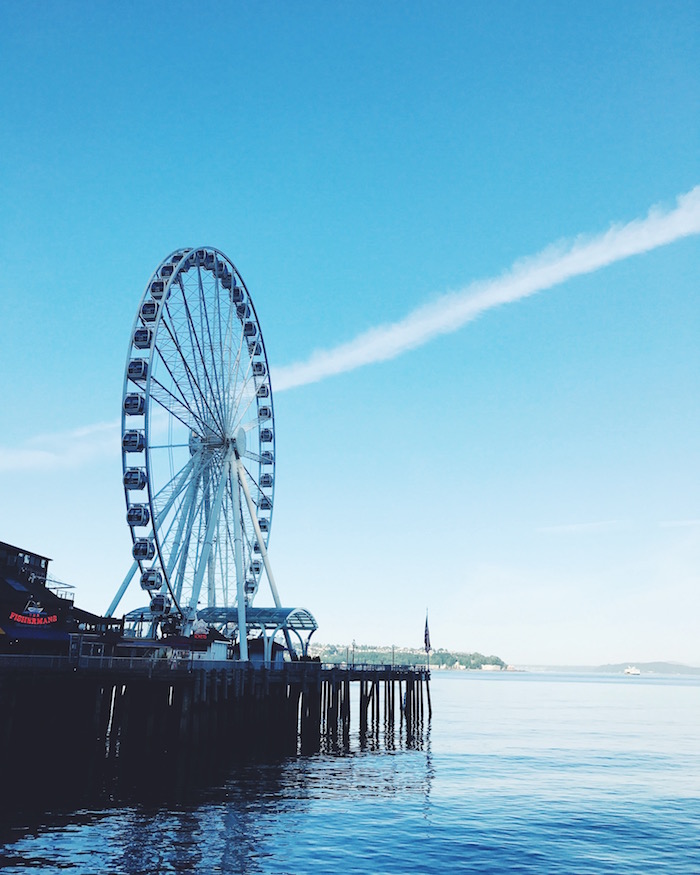 What a whirlwind week! I had work meetings in Seattle, Portland and San Francisco, so I spent plenty of time in airports and offices–but also took advantage of the absolutely perfect weather in all three places with lots of walking and al fresco meals. The toughest part of the week was that David moved into our apartment on Monday, so I've just been dying to get down to San Diego and start getting settled! That said, I fell in love with Seattle on my first visit and remembered everything that I love about Portland and San Francisco–so I'm super excited to get to travel to all of those cities more regularly. If you have any recommendations for places I can't miss on my next trips, would love to see them in the comments below.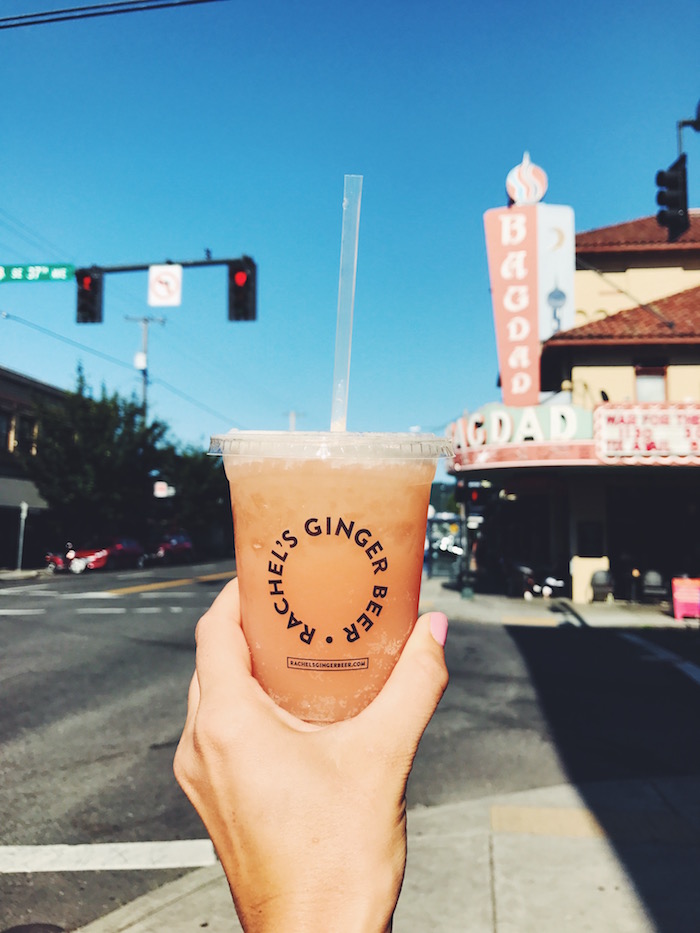 Drinks
One of my favorite PNW discoveries this trip was definitely Rachel's Ginger Beer. Ginger beer is one of those sneaky drinks that I always forget about, but it's so refreshing and such a nice non-alcoholic alternative (although also very delicious in Moscow Mules, of course!). Rachel's Ginger Beer has a ton of different flavors and they're great about letting you sample: I tried caramelized pineapple, passionfruit vanilla and blueberry white peach. All of them were delicious, but I opted for guava–SO good! All of the ginger beers are non-alcoholic, but they have boozy add-ins to make cocktails and alcoholic slushies. So far there are only locations in Seattle and Portland, but I have my fingers crossed that they expand down the coast.
Eats
I did not expect to find a delicious taco place in The Portland, but my boss did a little research and discovered Porque Que No. We both opted for a Bryan's Bowl, which was basically rice and beans topped with taco fixings and it was insanely good. The whole vibe was super colorful and fun: I can't wait to go back on my next trip! There's a horchata cocktail that's on my list to try.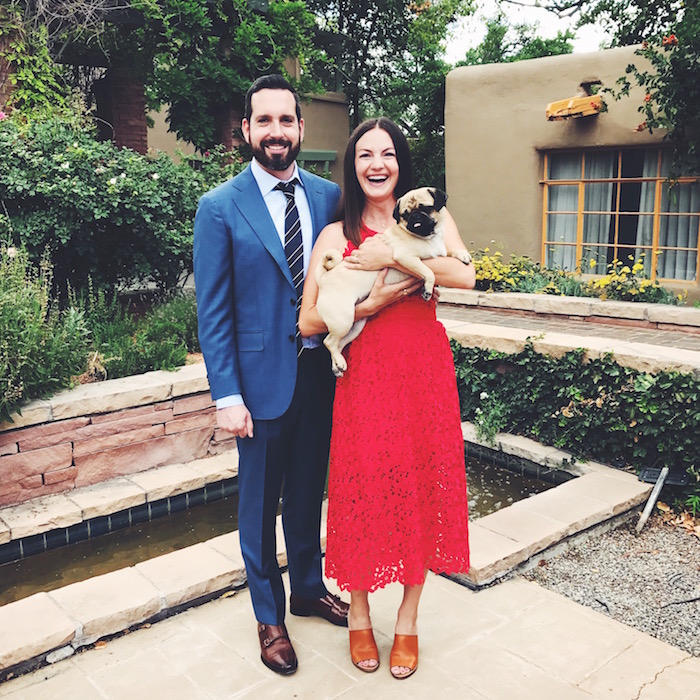 Looks
We spent last weekend in Santa Fe for David's sister's wedding, which was super fun: we drank plenty of margaritas with so many friends and family! Although Gertie didn't come to the ceremony, I couldn't resist taking a family photo when we were all dressed up. My dress was from Rent the Runway, which continues to be my favorite way to wear something gorgeous when traveling: one less thing to worry about packing! I always just get it delivered to the hotel and then drop it off at a UPS location or dropbox the next day.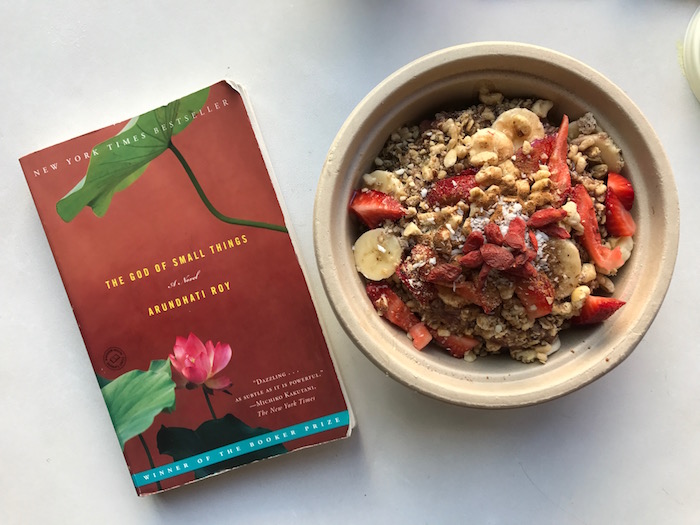 Reads
I finished reading The God of Small Things, which was sneakily one of my favorite books that I've read lately. It took me a while to get into it, but I love the storytelling technique: it's one of those that almost goes in reverse, with more information coming out and shedding all sorts of light and layers on events initially laid out. Such a talented storyteller that truly paints the picture of a place. Also: the acai bowl is from Kure Juice Bar in Portland, which was a total godsend for healthy breakfasts after so much eating out.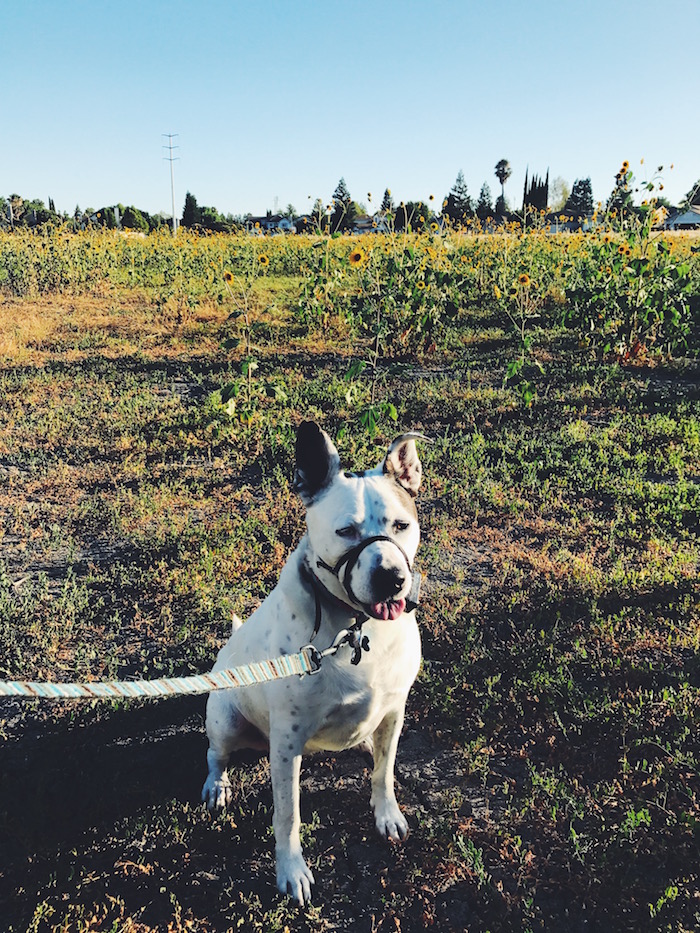 Words
"You don't get to choose how you're going to die. Or when. You can only decide how you're going to live. Now." -Joan Baez
This is my first weekend in San Diego! After a long drive down south, I can't wait to be reunited with my husband and my pug in our new apartment.