Of the moment // 7.14.17
One of the reasons why I blog is simply to have the space to write: getting things "on paper" helps me to process my feelings and organize my thoughts. I also love having a record of my life over the past few years: a place that holds all of my stories, my photos, the ups and downs of travel. But sometimes, I also just want to remember and share the little things that brought me day-to-day joy. Every Friday, I'll give you a peek into the book I currently can't put down, a great restaurant discovery, a fun new product or an inspiring quote: a few things that I think you might enjoy before we all take off into the glory that is the weekend!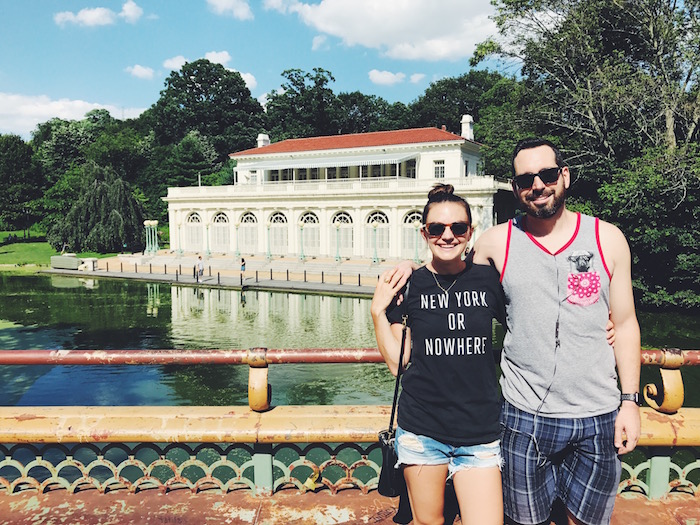 Welp, it's the end of an era: we are officially no longer living in New York City! It's a crazy feeling, but I don't know if it's really sunk in yet. The reality is that the next week or so is logistically challenging and absolutely packed, which has actually been kind of nice: it's keeping my mind off missing the city and all of our friends there. First up, we're in Santa Fe for my husband's sister's wedding, and then I have a whirlwind round of business trips in Seattle, Portland and San Francisco before I head to Sacramento to pick up my car. After an eight-hour solo drive to San Diego (which I'm honestly dreading), I'll finally be able to call a new city home.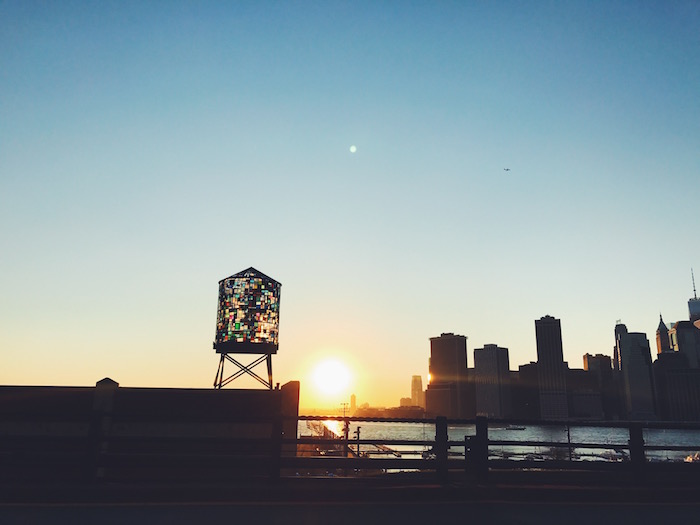 New York City
I splurged on cars home a bit more than usual in the last week, between staying on the Upper West Side and not really wanting to spend my last few days crammed underground. One of my favorite car views has always been heading home on the BQE when the Manhattan skyline comes into view, and I caught it right at sunset this week–so gorgeous!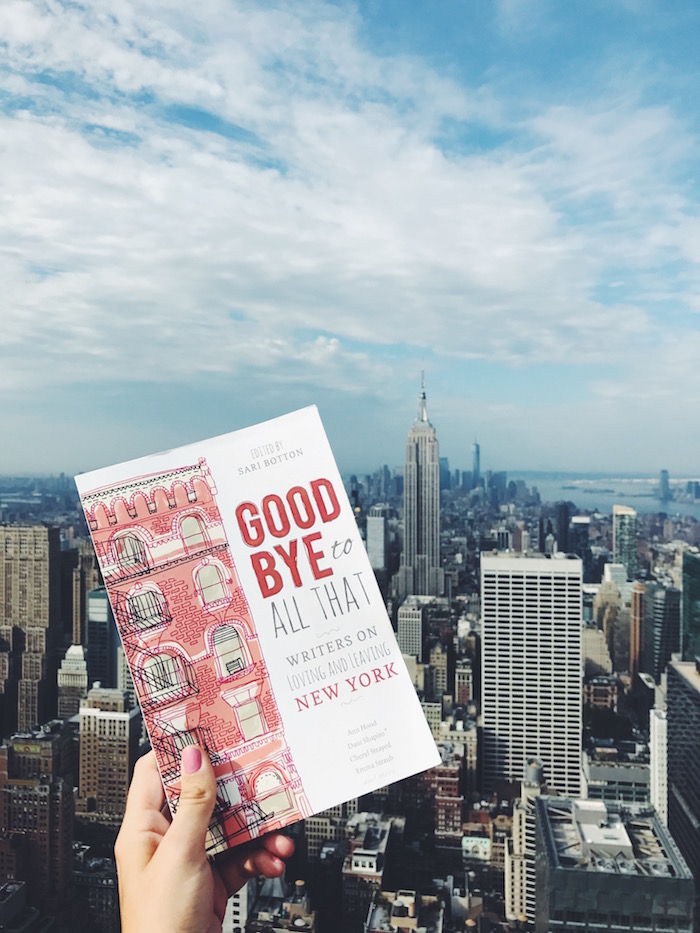 Reads
I feel like I must have read Joan Didion's essay Goodbye to All That in Slouching Towards Bethlehem a million times over the last week. She's always been one of my favorite writers, particularly because of her roots in Sacramento and years in her 20s spent in New York City. I'm also reading Goodbye to All That: Writers on Loving and Leaving New York to help ease the pain of moving away.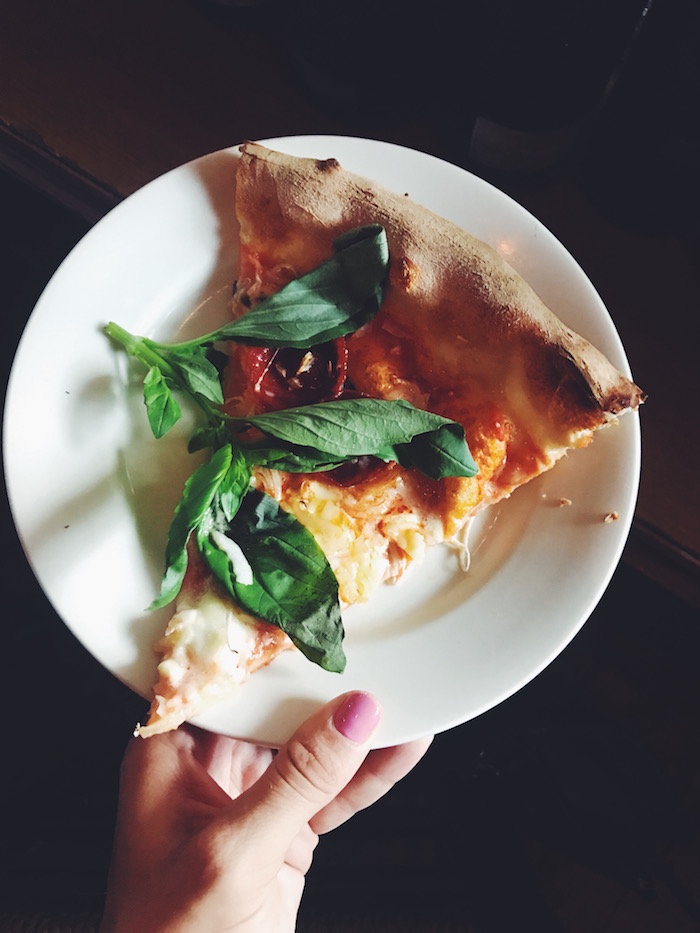 Eats
We had one last pizza date with our friends who put on Pizza Monday every week: they took us to Lucali, one of their favorite pizza joints in their neighborhood (also a favorite of Jay-Z and Ed Sheeran, NBD). It was insanely delicious–without a doubt, one of the best pizzas that I've ever had in the city. Having sauce on the side to dip your crust in is a nice touch! Note: it's BYOB, cash-only and doesn't take any reservations. Show up at 5pm to put your name on the list and then go get a drink somewhere–they'll text you when your table is ready.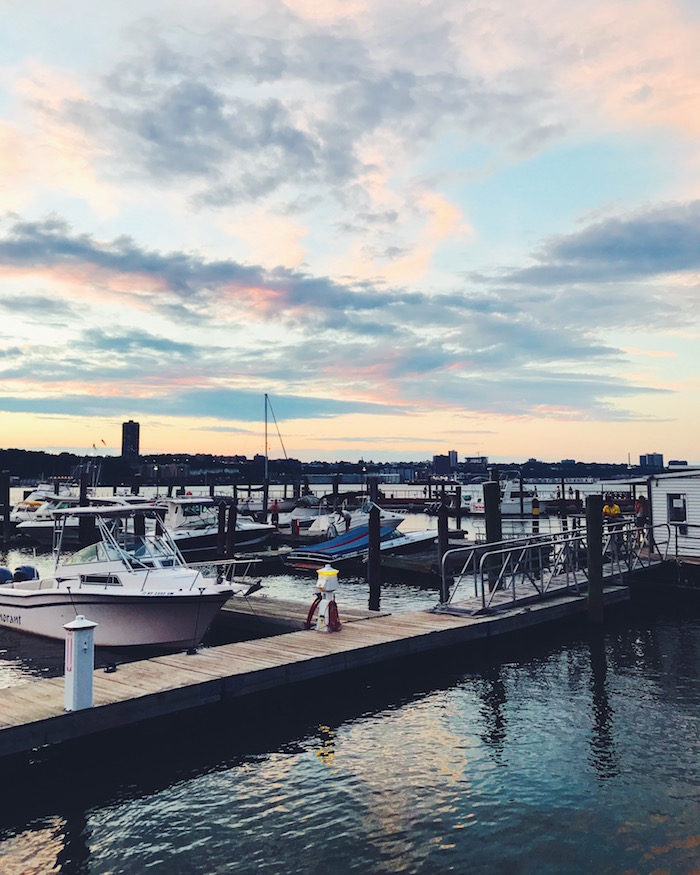 Drinks
We had some goodbye drinks with friends at the Boat Basin Cafe, which is low-key one of my favorite spots in the city–especially at sunset. It's super casual with views over all of the boats docked in the Hudson River: the first time we went, it reminded me so much of California! Bonus: kid- and dog-friendly.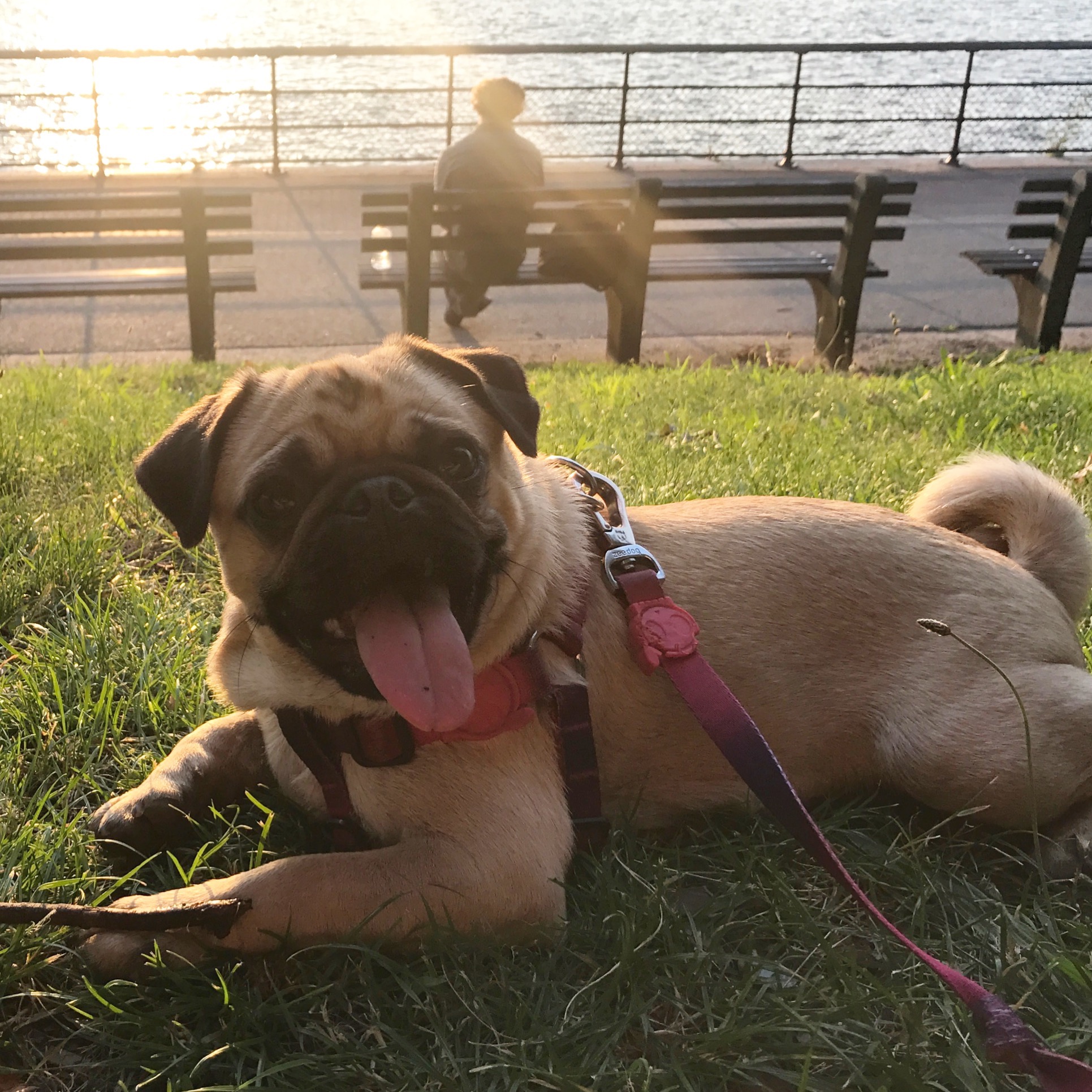 Words
"I can't go back to yesterday – because I was a different person then." -Lewis Carroll
This weekend, we're in Santa Fe to celebrate David's sister's wedding! I'm looking forward to all the margaritas and catching up with friends and family.