Notes on making friends as an adult
To be honest, I don't have too much exciting news to report from my first few days in San Diego. David and I are totally in love with our apartment and our neighborhood: it seems like we have more excellent restaurants, cafes, bars and shops within walking distance than we did back in Brooklyn! But most of our time has been spent setting up furniture, making last-minute runs to Target and Ikea (ah, the glory of having a car again!), taking Gert out to explore the new surrounds and working plenty–both of us are on East Coast hours, so we're up and at 'em around 6am.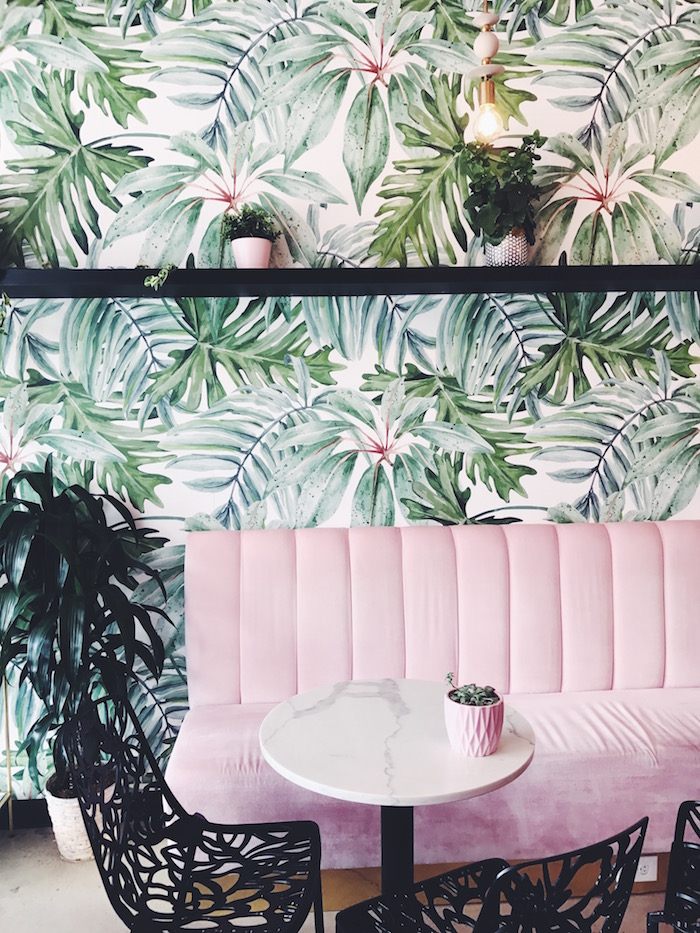 I'm sure I'll have plenty of San Diego and California content coming soon, but wanted to share one of the things that weighs heaviest on my mind as we get settled in. Although we've been having so much fun just the two of us (+ Gert!), I'm aware that we both left behind incredible networks of friends, acquaintances and coworkers in New York City. Even though things like FaceTime, Slack and Instagram Stories make it way easier to keep in touch with my best girlfriends, I know that finding an awesome group of ladies down here is going to be paramount in making me love the city. With that in mind, I wanted to share a few of the things I'm planning to do to find friends–that sounded so lame as soon as I typed it, but it's true!
Joining a sports league and/or committing to a workout studio: I love playing tennis, but it's been years since I've played regularly: it's crazy how expensive and difficult it is to find a court in New York City. I was thrilled to see that the Balboa Tennis Club  is only about a 15-minute walk from us and has a reasonable yearly fee (especially since you can actually play outdoors year-round here, as opposed to just a few months). I'm hoping to not only join the club, but also sign up for a social league–either ladies or mixed doubles–or some classes to get back up to speed. My parents love to golf, and they've made so many great friends through it (my mom in particular–she plays in several ladies' leagues now)–I'm hoping that we can do something similar through tennis, a sport we both love. We're also close to a public golf course, so that's another option–especially if my old knees decide they can't handle tennis anymore.
On a similar note, I want to find a Pilates or barre studio to go to regularly. Although I feel like making friends at the gym is honestly way harder than it should be, I feel like there are fewer options plus friendlier people in San Diego as opposed to New York SO it might just work!
Taking a class: We want to buy a house next year, so I'm considering taking a real estate class at the community college this fall. I think it'd be helpful to understand the nuances of the process a bit more, and I'm also thinking it could be a nice way to meet people too. I also might look into joining a French conversation group or auditing a business course at one of the universities around here.
Getting involved with an organization: Ladies Get Paid is all about female empowerment and confidence in the workplace, and they've been putting on a bunch of cool events in New York City lately. There's a San Diego chapter, so I'm hoping to get involved and make some lady boss friends. On a same-same-but-different note, I'm going to look into my sorority's alumane network here and see if there are any volunteer opportunities through the active chapter at University of San Diego.
Tapping into old contacts: I have a few friends who live in the area–although my best ones are up in Carlsbad, about a 45-minute drive away. But there are also quite a few looser acquaintances from high school and college who live in San Diego proper, so I'm reaching out to a bunch about grabbing coffee or a cocktail!
Reaching out to friends of friends: Zero shame about tapping into current friends and asking them for introductions to cool people they know here–bonus points if they play tennis (see above!) and love pugs.
Do you have any ideas or success stories on making friends in a new city?