My list of things-I-can't-believe-I-still-haven't-done-in-NYC: DONE!
HOORAY! I checked everything off my NYC bucket list juuuuust in time for our move out West. I created this list back in January knowing that we would be moving when our lease was up at the end of June. Knowing that our time in the city had an actual end date bit of fire under me to get things booked and scheduled.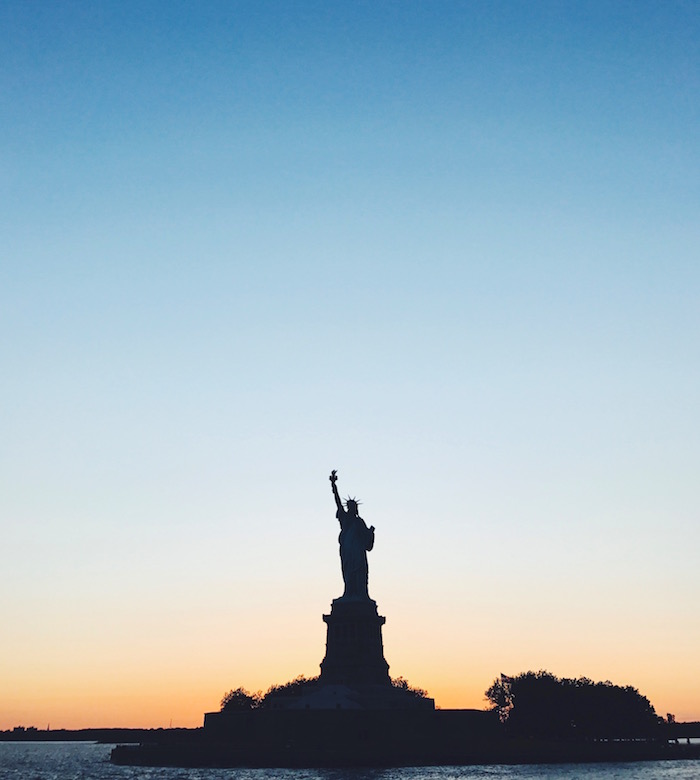 In general, it was nice to always have "something to do" on weekends without many plans. I'll likely create a similar list for San Diego and California in general if anyone has any early suggestions! But until then, here's a wrap-up of all the things I finally got around to eating, drinking and doing in New York City.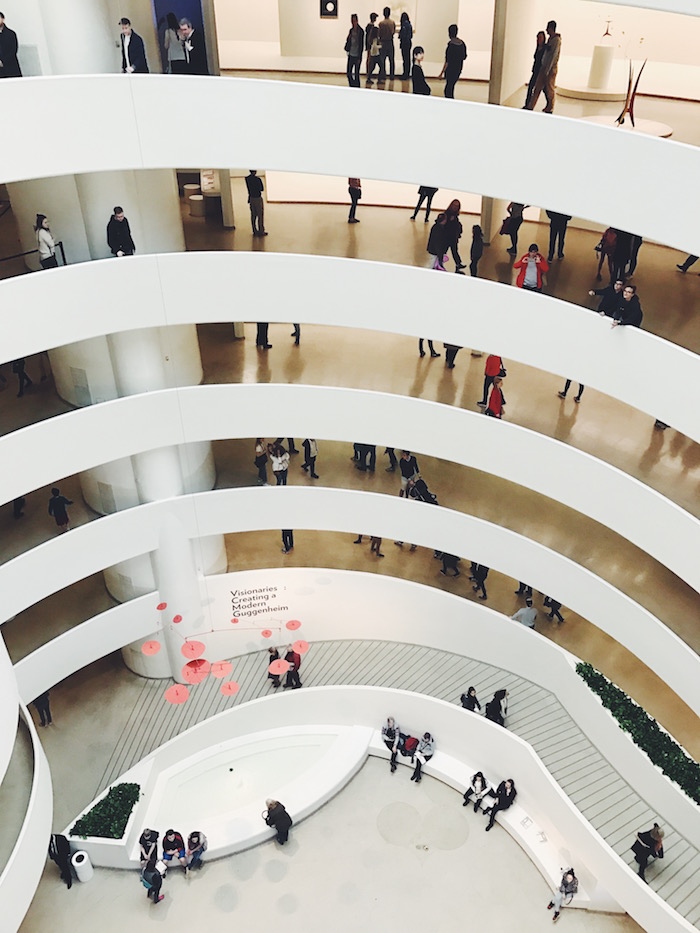 Guggenheim Museum: One spring morning, I decided to take myself on a solo date to the Guggenheim. To be honest, I kind of prefer visiting museums on my own: I like being able to wander at my own pace and contemplate the art without too much discussion. I enjoyed the Guggenheim a lot more than I thought I would: the architecture of the museum is basically a piece of art in itself, and being able to watch all of the people going up and down and around the rotunda is incredibly mesmerizing. And bonus: the collection of modern art on display is exactly the kind of art I find most interesting! I'm bummed it took me this long to visit for the first time because I would have gladly gone back to this museum when friends were in town.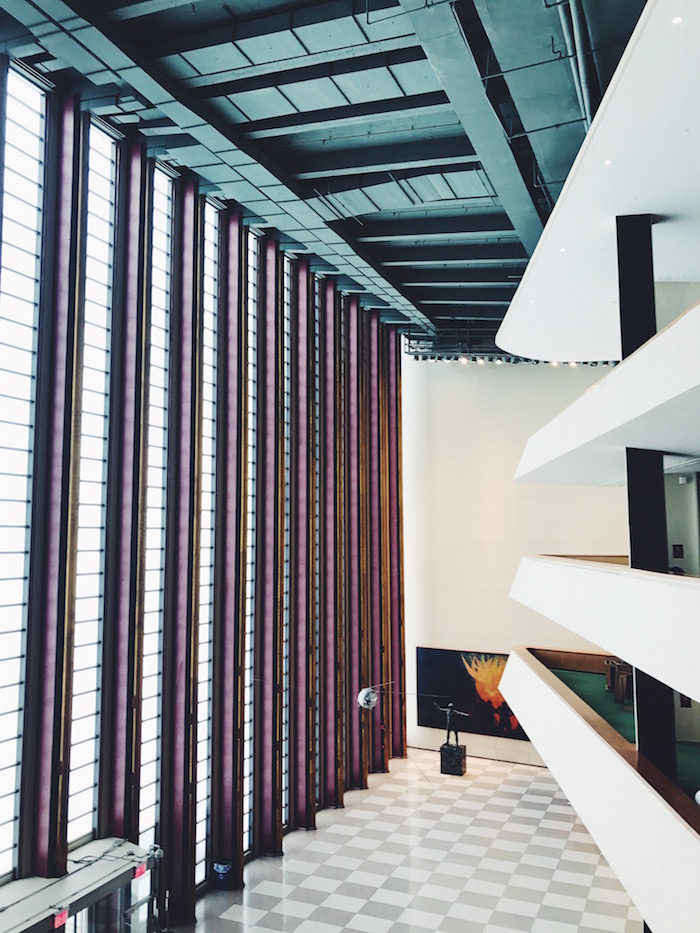 Tour of the United Nations: I'm glad that I decided to take the time to tour the United Nations–it's a little inconvenient since it's only open during normal working hours.  Not only is it an interesting destination–you technically leave New York City and the United States when you pass through security–that has lots of beautiful architectural details, but it's also super informative about the United Nations itself (something I'm ashamed to admit I didn't know much about!).
Tavern on the Green: I had a lovely brunch date here with one of my good friends and former NYC roommate (who also recently left the city to try life in Denver!). To be honest, the food isn't that fantastic for the price you're paying–but the ambiance is fabulous, and it's worth checking out at least once. There's a really cozy fireplace and dark wood bar that seem like the perfect place to escape a snowstorm in Central Park to warm up over some mulled wine.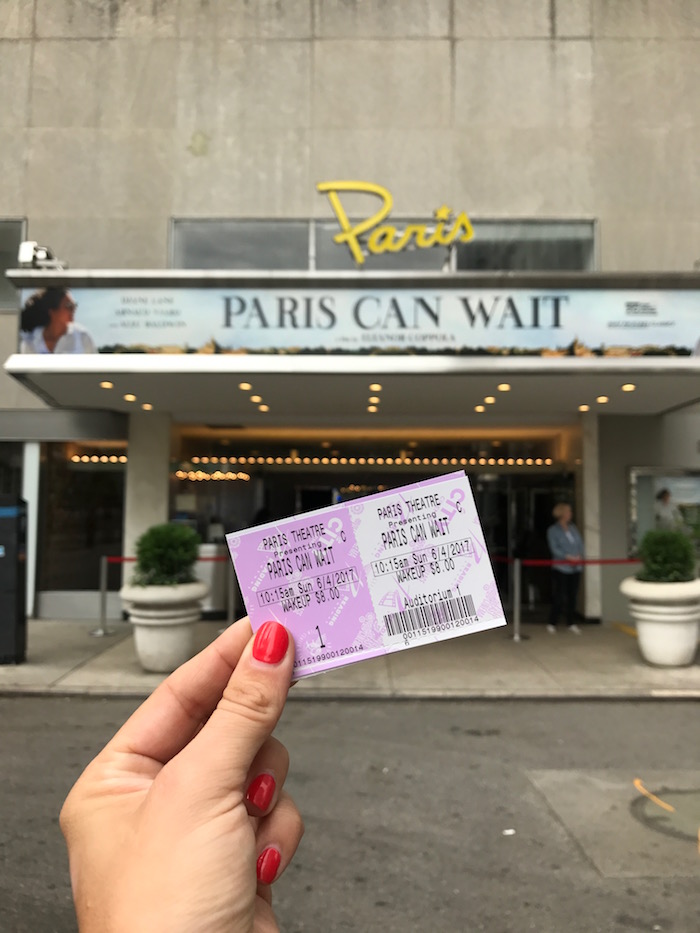 A French movie at The Paris Theatre: The biggest disappointment for me here was that the movie I chose–Paris Can Wait–wasn't that good and there wasn't that much spoken French, though I did enjoy all of the beautiful scenes of the French Riviera and Provence. That said, I loved the little one-room theatre! There's even a purple velvet curtain that pulls back across the screen before the show begins.
Barney's: Just as fabulous as I'd expected: the store itself feels like a modern and glassy work of art. I loved the spiral staircase and the basement full of fancy beauty counters (even a high-end sheet mask bar!) and how every piece of clothing and shoe feels like it's on display. I do wish I had popped in earlier only because I strongly believe that fancy department stores have the nicest public bathrooms, and this would have been a nice one to know about in the Chelsea area.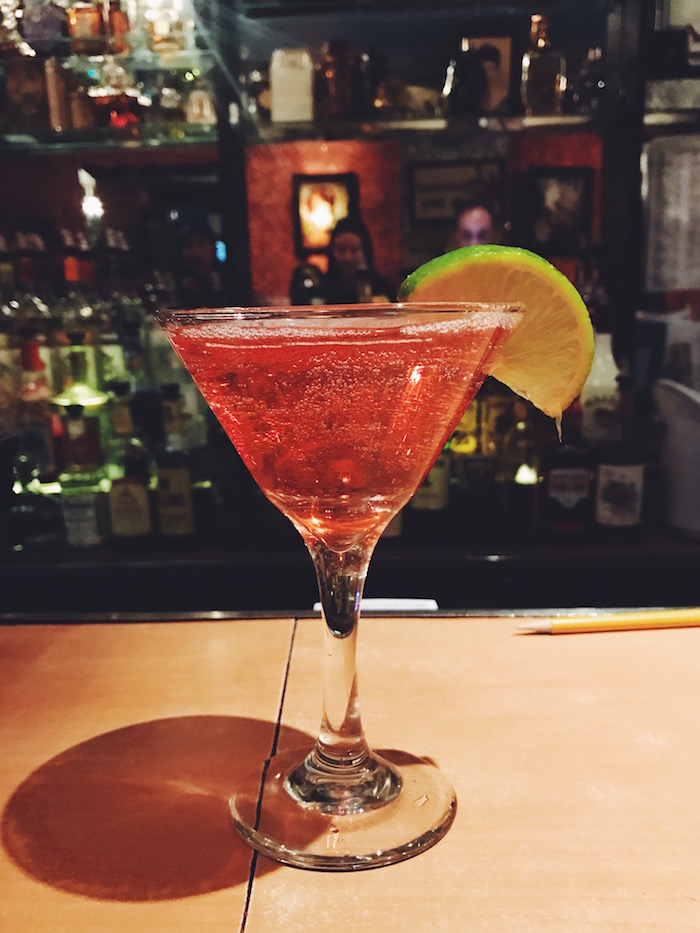 Beauty Bar: Although our experience wasn't optimal (one manicurist called in sick on a Friday night, so the wait was long and the staff was in a bit of a mood) and the manicure itself certainly couldn't compete with my standard spot, it was still a really fun place to catch up with a girlfriend! We sipped on cosmopolitans while getting our nails done, and loved the vibes of the whole place–although I was surprised at how many people were there treating it just as a normal bar.
Coney Island Ferris Wheel: SO MUCH FUN. Man, I love Ferris wheels. I originally thought riding the Ferris wheel would be part of a whole boardwalk date, but David refused to come along (something about Coney Island being trashy, meh)–but I did not let that deter me! I rode my bike down to Coney Island on a sunny May morning, rode the Ferris wheel and LOVED the views over the rest of the boardwalk and the ocean, and rode my bike back through all the gorgeous homes of Ditmas Park. So glad I did it!
Minetta Tavern: We went to dinner at this iconic West Village spot with David's parents, and it did not disappoint. It's super dark and plush inside, and feels like it hasn't changed at all in many, many years. The burger was great, but I think the real winner was the Grand Marnier soufflé. You have to order it at the beginning of your meal since it takes about 25 minutes to prepare, but man, it was PERFECT. Highly recommend!
Amateur Night at the Apollo: I ended up going to see Amateur Night with my friend Paul, a fellow Californian who was intrigued by the concept of the Apollo. We're both so glad we went! The Apollo Theater is beautifully restored, and I was surprised by the quality of the emcee and the people performing. I didn't know one of the show's tradition was actually booing bad performers off the stage, but it is and people did! Such a cool experience.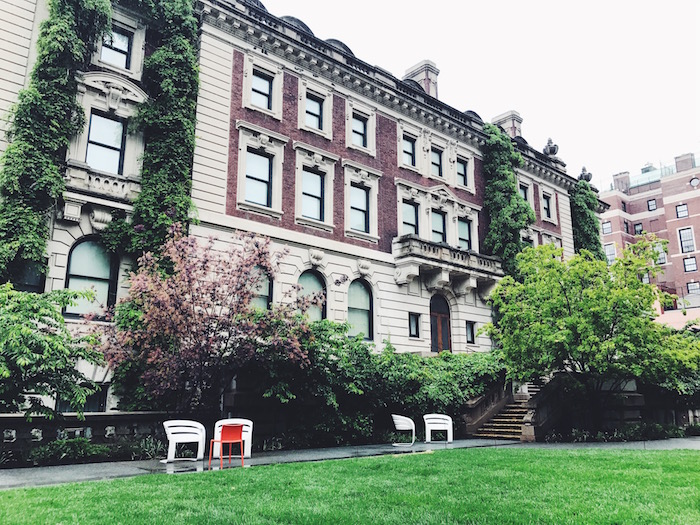 Cooper Hewitt Museum: Out of everything on the list, I was most surprised by how much I enjoyed this museum–I didn't really know much about it going into the visit (or really anything at all), but I was stunned by how beautiful the mansion was and how interesting and interactive the exhibits were. I only wish I had gone on a sunny day to properly enjoy the courtyard!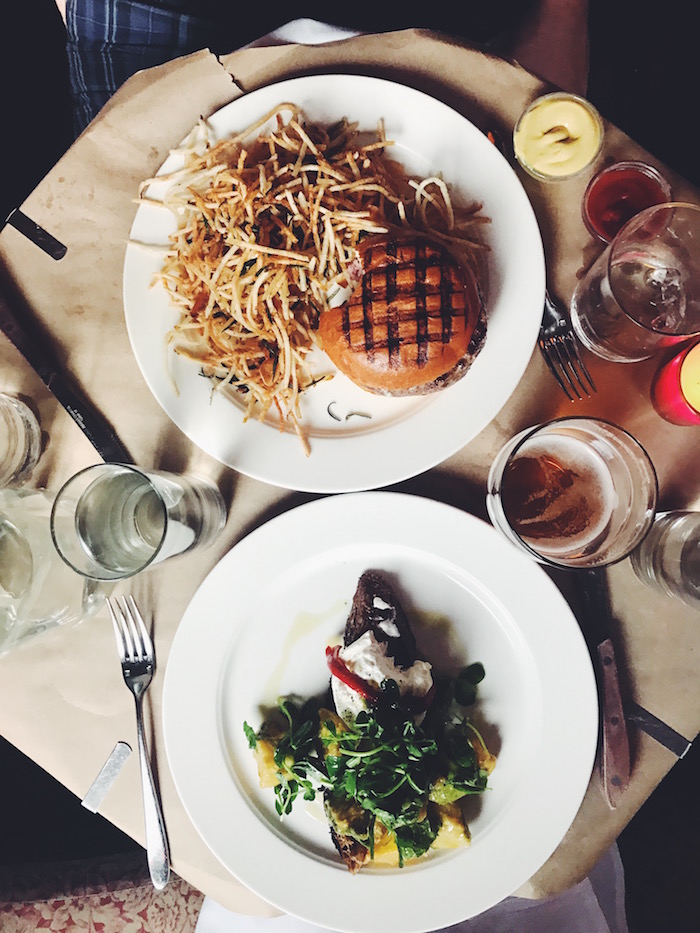 The Spotted Pig: A very solid restaurant choice in the West Village: the ambiance is super cool and welcoming, the service was fantastic, and the food was insanely delicious. The only drawback is that the restaurant doesn't take reservations–but they do text you once your table is ready, so it's pretty easy to pop somewhere in the neighborhood and get a drink while  you wait (we went to Upright Brew House). Would 100% go back for those shoestring fries alone.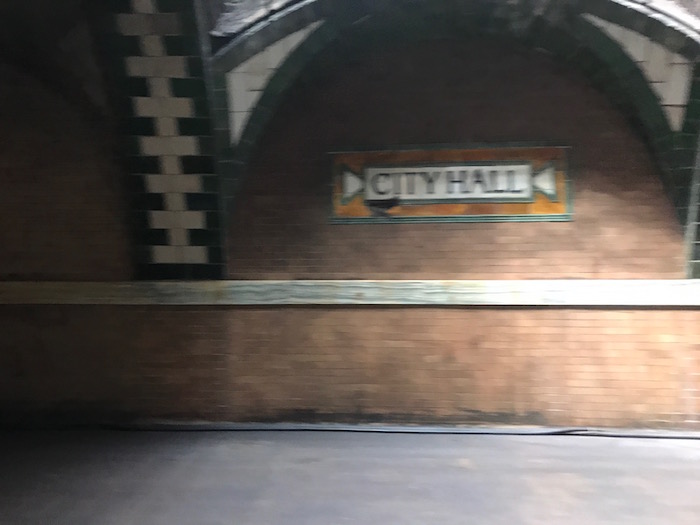 6 Train – City Hall Station: It goes by quickly, but it is such a neat thing to see! If you stay on the 6 train after its "last stop" at Brooklyn Bridge, you can go by the now-closed City Hall station before it turns around and goes back uptown. All for the price of one subway ticket!
Second Avenue Subway: I didn't get to do quite as much exploration of all of the art in the new stations, but I can attest that the Second Avenue Subway line is very clean and convenient and the stations are so shiny and new. Definitely one of the nicer subway experiences that I've had.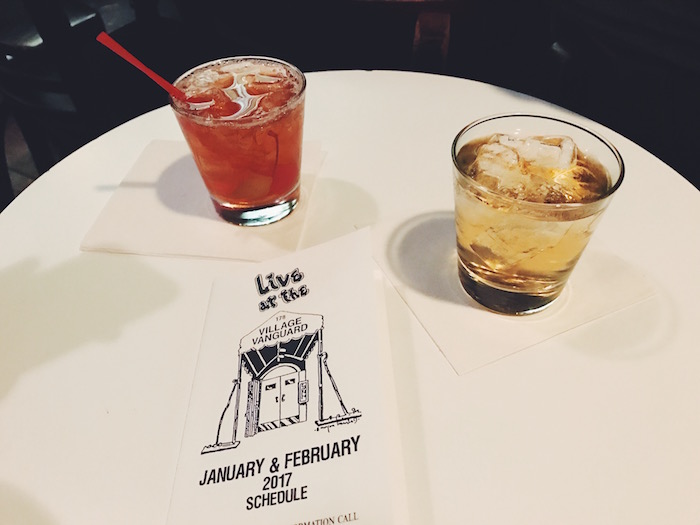 Village Vanguard: I'm not much for live music, but I make an exception when it comes to a lovely evening out with live jazz. Our night at the Village Vanguard was just lovely–a couple of classic cocktails and a front-row seat to listen to some incredibly talented musicians. One of the things I'll miss the most about New York City is the caliber of talent that we get to see on a regular basis, whether it's music, comedy, dance or theater–you really can't find it better anywhere else, and the Village Vanguard is a good example of some of the best jazz in the business.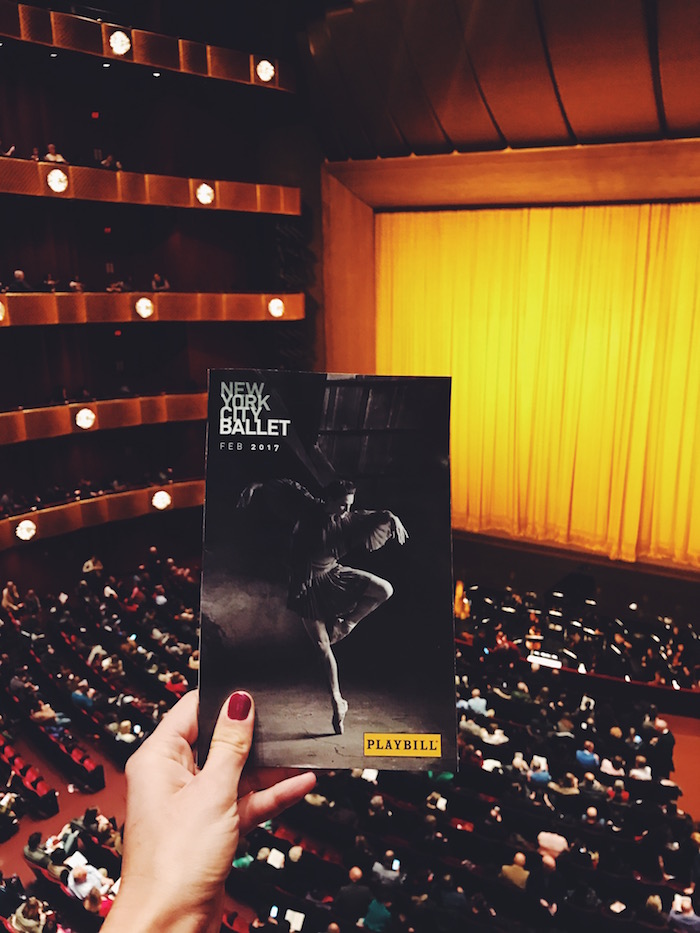 New York City Ballet: I absolutely love going to the New York City Ballet: it's such a glamorous experience, and the dancing is just superb. I hadn't seen "Sleeping Beauty" as a ballet before, and it was a really lovely production. Also: how fun is a date to the ballet with a girlfriend? So classy!
A few other things that didn't make it onto the official list but that I'm glad I managed to do before leaving New York City: visiting the 9/11 Memorial and Museum, seeing Sleep No More and going to the planetarium at the American Natural History Museum! 
What's on your list to do in New York City or your hometown that you haven't done yet?