A visit to Longwood Gardens
It's no secret that I love love love flowers (!). Part of that was growing up with a grandmother who loved gardening, and who passed it down through the generations. But I think another part of it has been the last five years living in New York City: I finally realized just how rejuvenating the sight of fresh blooms can be after a long, harsh winter.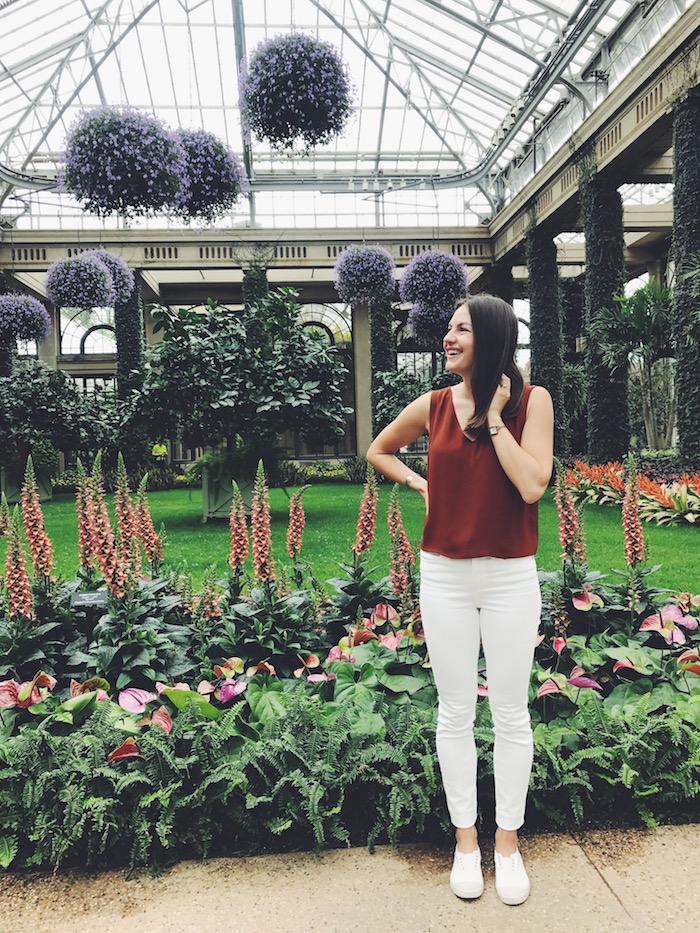 Finding all of the flowers in peak bloom has been one of my pastimes over the past few years, and one of my favorite discoveries on the East Coast was Longwood Gardens, located about 45 minutes outside of Philadelphia. It feels more like a museum of flowers than just your average garden. First of all, it's huge and sprawling and full of fresh air. Secondly, the conservatory is so perfectly tended and full of magic like hanging balls of hydrangea blooms–seriously. We visited at peak tulip bloom, but I think it would be a truly lovely place to wander in all seasons.
Have you ever visited Longwood Gardens? Any other favorite places to experience the flowers?
For reference, we visited during the last week of April. p.s. more posts about our girls weekend in Philly here and here xo