Of the moment // 6.30.17
One of the reasons why I blog is simply to have the space to write: getting things "on paper" helps me to process my feelings and organize my thoughts. I also love having a record of my life over the past few years: a place that holds all of my stories, my photos, the ups and downs of travel. But sometimes, I also just want to remember and share the little things that brought me day-to-day joy. Every Friday, I'll give you a peek into the book I currently can't put down, a great restaurant discovery, a fun new product or an inspiring quote: a few things that I think you might enjoy before we all take off into the glory that is the weekend!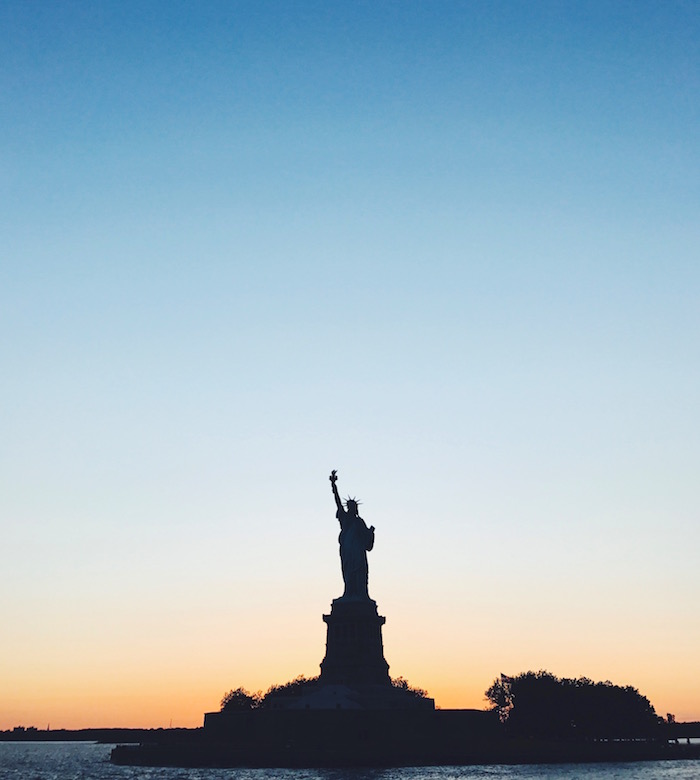 Running so late today because WE MOVED OUT OF OUR APARTMENT THIS MORNING. It went about as well as you can expect a move to go: fairly efficient, no crazy charges added on to the moving truck, our landlord decided to start building a wall in our front room before the movers had left, etc. Leaving Brooklyn feels truly bittersweet, but I'm trying to focus on all of the exciting things ahead. Next up: crashing with David's parents on the Upper West Side for a couple of weeks–we're not saying good-bye to New York City just yet!  
Looks
I went to the ONA Bags seventh anniversary party, which was such a fun reunion with my former coworkers and many photographers-slash-friends. When I moved to New York City five years ago (sans job, apartment or any real plan), ONA's founder Tracy took a chance and hired me as the first full-time, non-family employee at the company. Jillian  joined six months later, and we were the greatest little luxury camera bag dream team! It was so fun to catch up on our current lives and laugh about all of our previous shenanigans: so grateful for these two! I took advantage of my free birthday dress as part of my Rent the Runway pro membership for the occasion. 
Eats
This was the week of all of the former coworker catch-ups! I'm still super close with a few girls I worked with at Vimeo, and the stars aligned so that most of us could grab frozen margs and elote corn at Habana Outpost one night this week. The courtyard at Habana Outpost is one of my favorite places on a summer night (it's Gert-friendly!), and I'm so glad I squeezed in one more giant order of plantains and all of the girl talk before I left Brooklyn.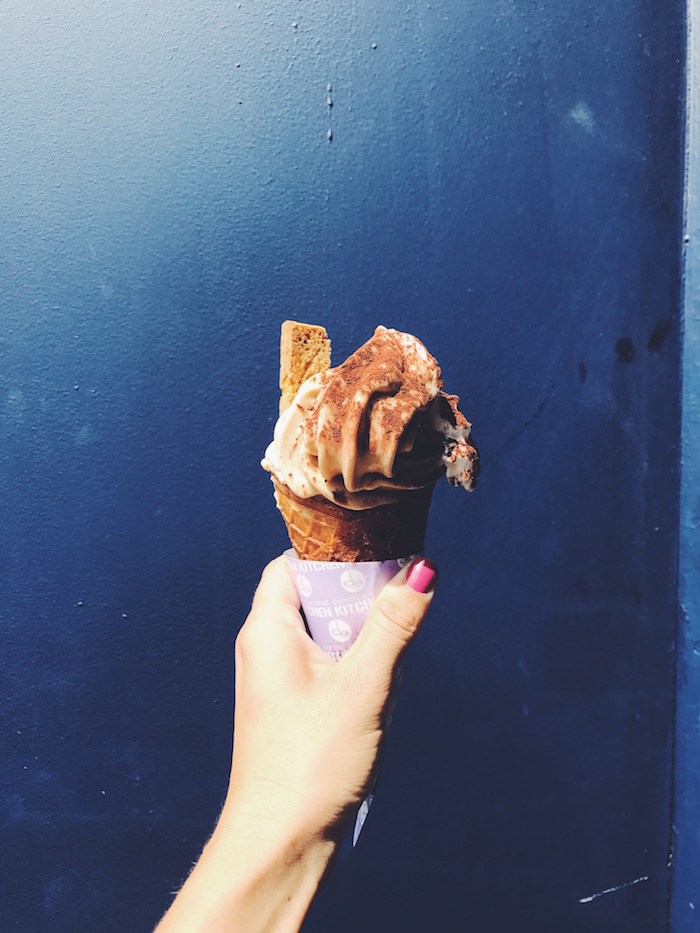 Sweet Tooth
In things I debated this week: what makes cold brew flavor different than coffee flavor? I tried out the cold brew soft serve at the super cute ice cream window at Dominique Ansel Kitchen, and I'm not sure I could tell a huge difference. That said, I love cold-brew/coffee-flavored anything, so this did not disappoint–especially in this wave of heat and humidity in NYC.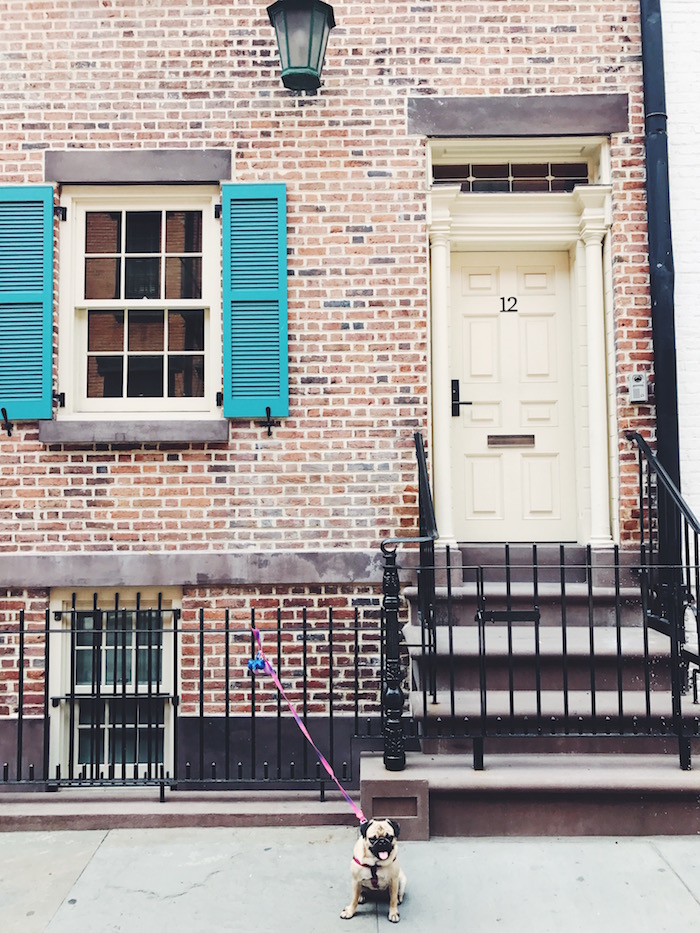 Words
"Change is the law of life. And those who look only to the past or present are certain to miss the future." -John F. Kennedy
This weekend, we're doing a few of our favorite Upper West Side things: grabbing drinks with friends at The Boathouse, biking to the Cloisters, grabbing bagels at Absolute and taking early morning walks in Central and Riverside Parks.