A weekend in San Diego
I wasn't really expecting to fall in love with San Diego. I'd visited the city plenty for college lacrosse games and competitive soccer tournaments, and popped down to party with my high school best friend when she attended San Diego State. Obviously the beaches are beautiful, but beyond that, I didn't know much about what the city would be like as a visiting adult.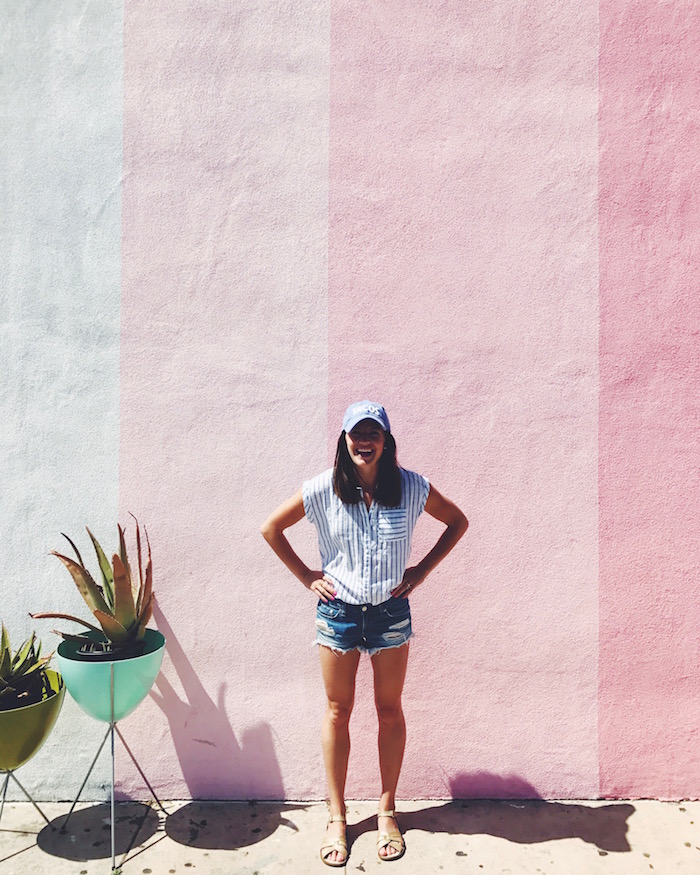 So we were surprised by how much we loved the city–even before we went to the (unsurprisingly stunning) beaches. There was a light-filled coffee spot that doubled as a fresh flower shop, an enormous park full of hiking trails and Spanish-style gardens, and more breweries than we knew what to do with. Add in sunny weather, laid-back locals, the friendliest Lyft drivers and a wonderfully walkable neighborhood, and we were in long weekend escape heaven. We spent our first two nights at a fairly unremarkable (but well-located) Airbnb in delightful North Park, and then two nights at the spacious and design-centric Tower 23 overlooking the Pacific Ocean.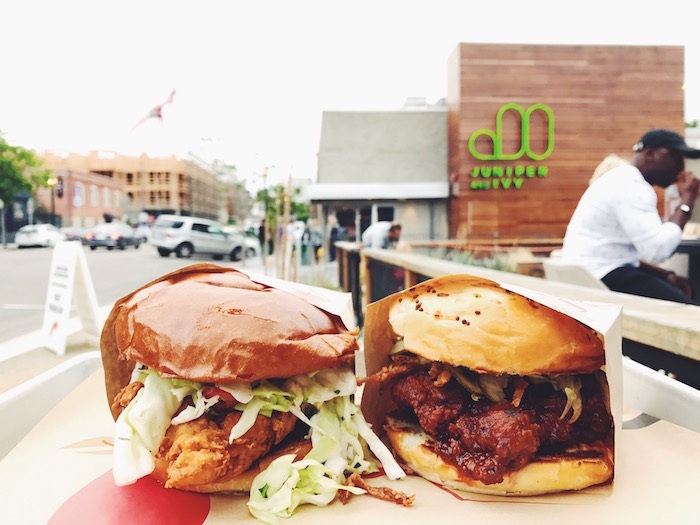 As soon as we got off the plane, we hopped in a Lyft to Crack Shack–it's only a few minutes from the airport, and it's really the most delicious welcome to the city. You can't go wrong with a spicy chicken sandwich, a dog-friendly patio AND a bocce ball court!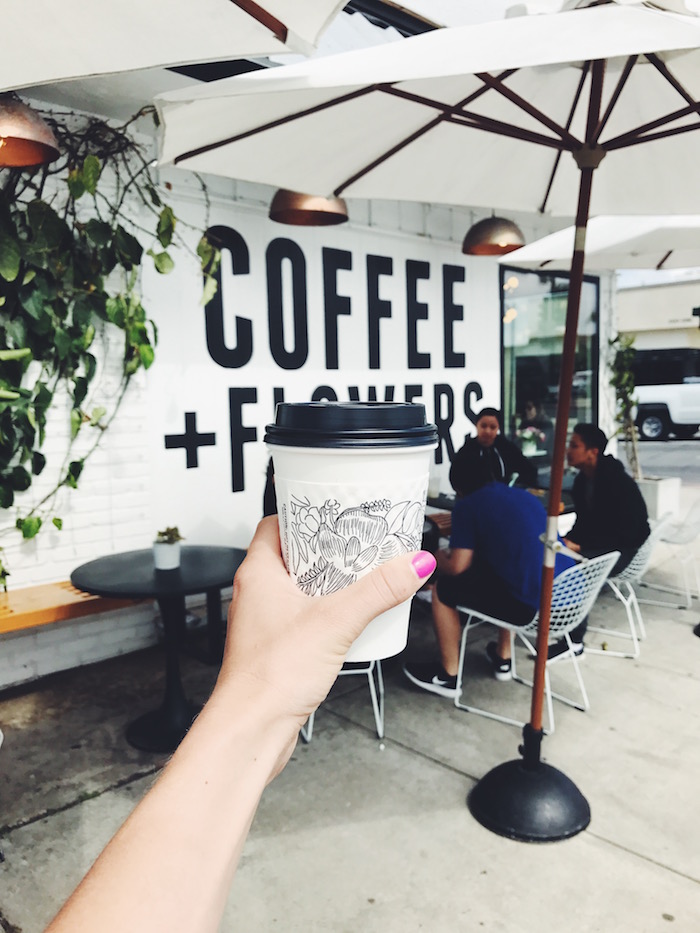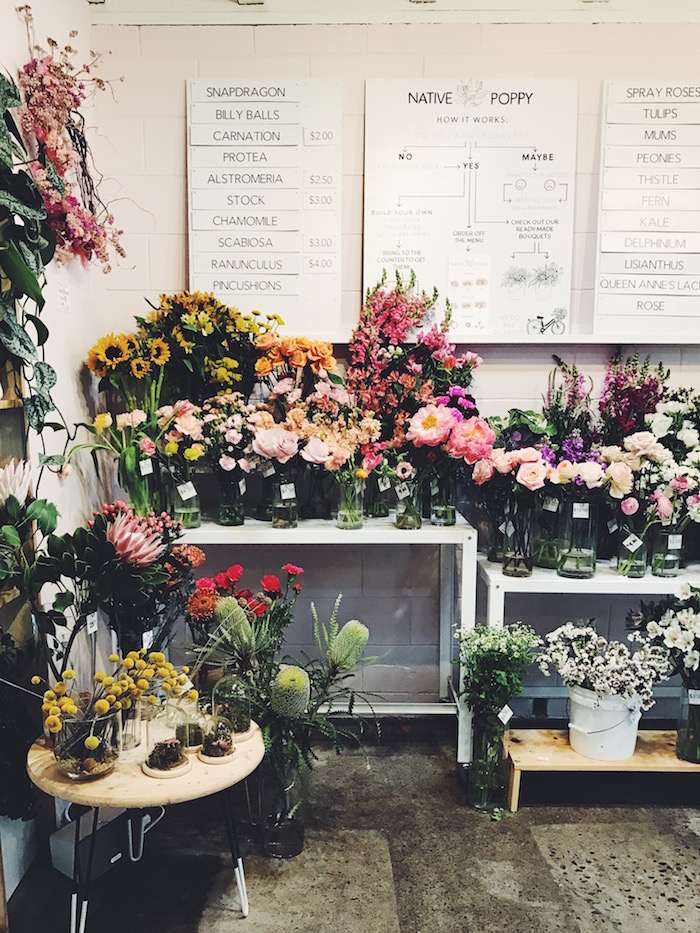 And our first stop the next morning was Communal Coffee, a flower-themed and light-filled coffee shop. Not only can you buy beautiful custom bouquets of freshly-picked flowers, but there's also a FLOWER LATTE FLIGHT. The lavender honey latte is definitely sweet, but out of this world!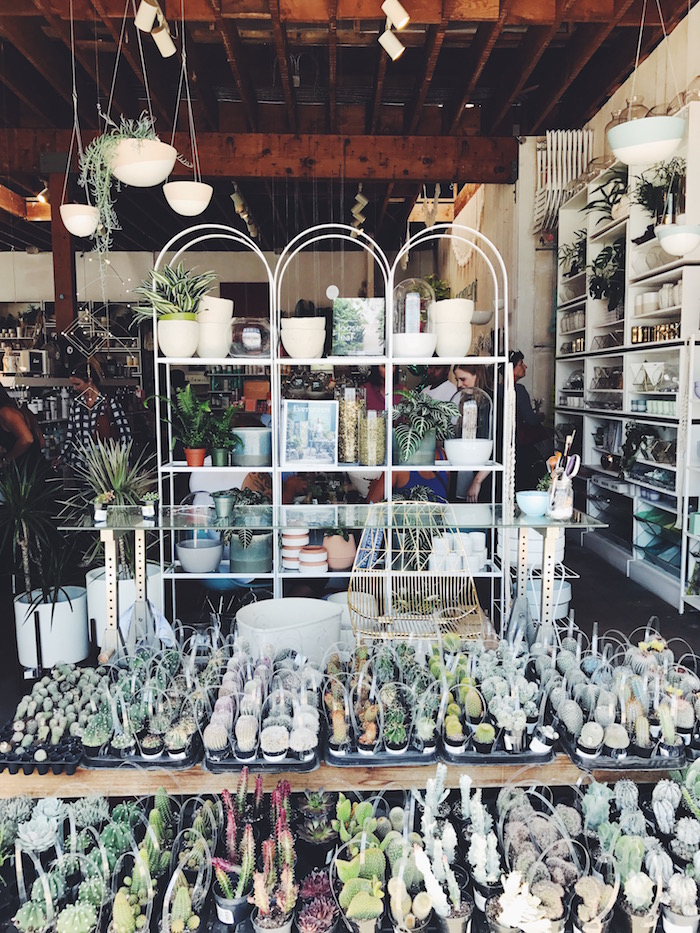 We popped into Pigment, and I was honestly overwhelmed by so many delightful things–I wanted to buy EVERYTHING. Even David was impressed–he said it seemed like a "really great high-class lady store." Ha!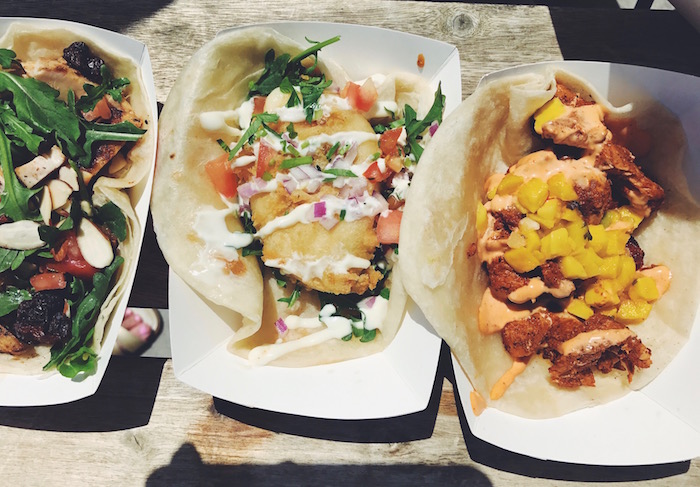 And it's San Diego–so of course, we had to have tacos! We tried out City Tacos in North Park, which was more creative than I anticipated. My favorite was the fish taco that had strawberries, habanero chiles and a aioli and chipotle cream sauce.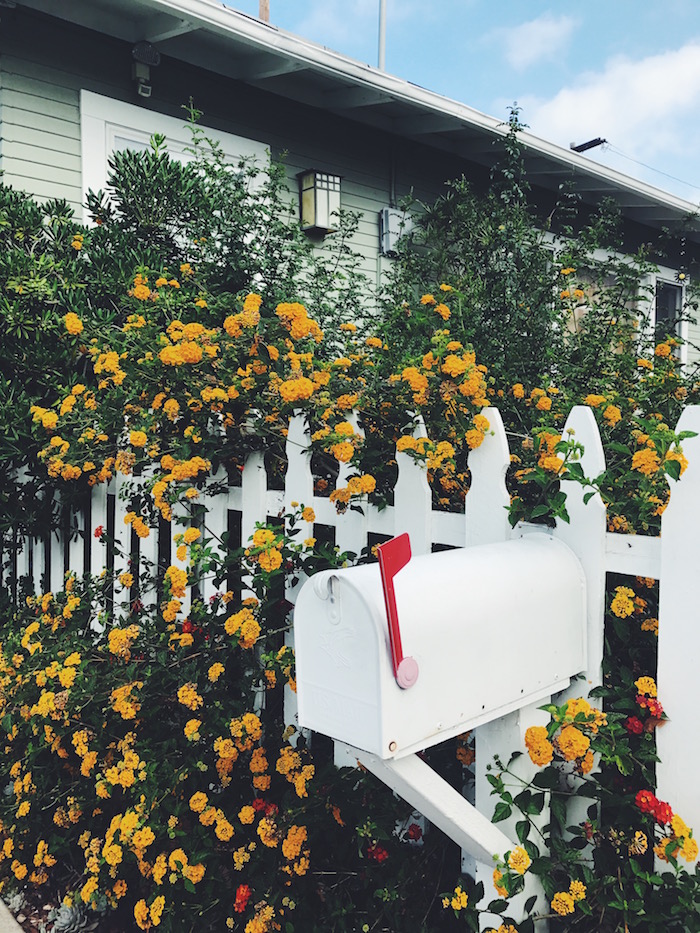 In general, I really just loved wandering around the North Park and Hillcrest neighborhoods. I met up with a girlfriend from college for a heated barre class (which was far more challenging than anticipated), and then we took a stroll around her neighborhood. There are so many cute little houses with ever-blooming gardens!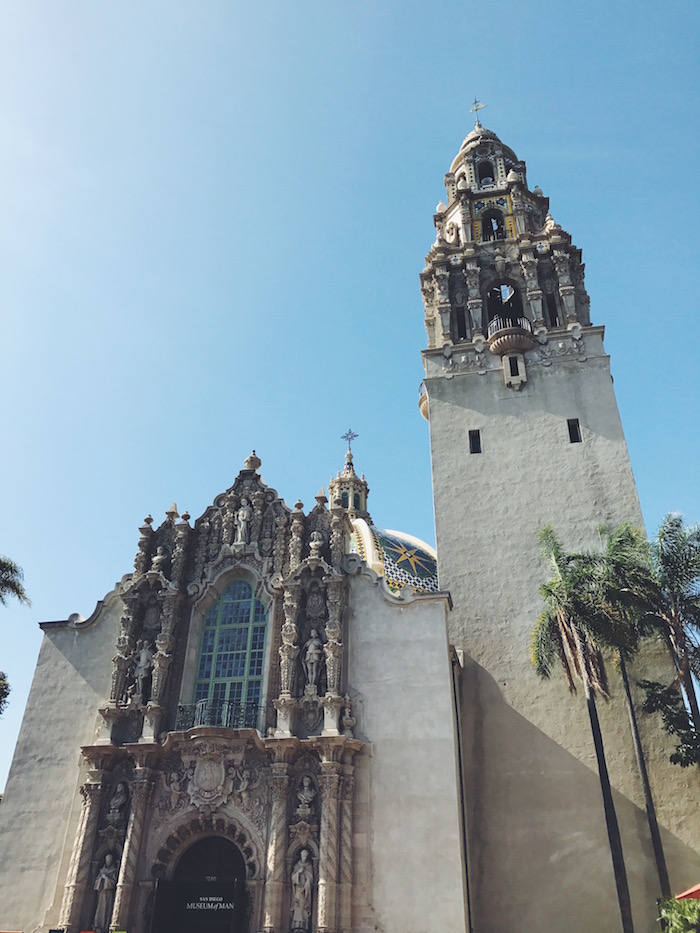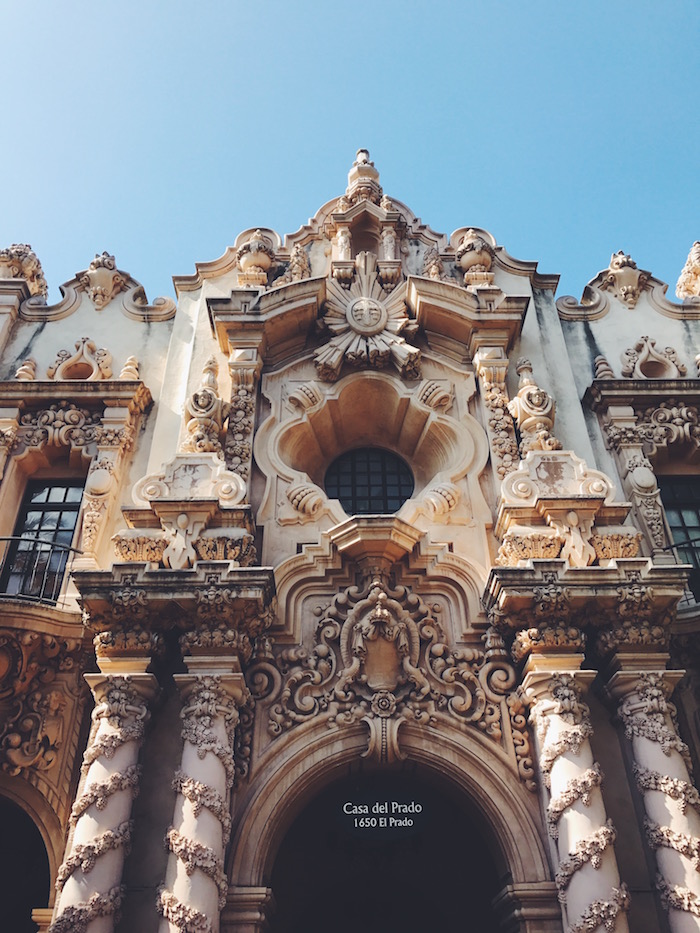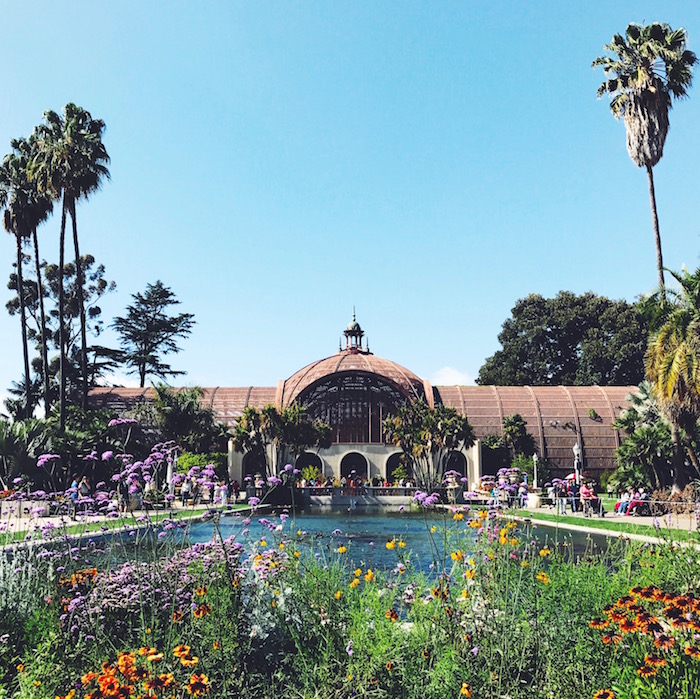 We also took a super long through the sprawling Balboa Park: it's more than 1200 acres, and features hiking trails, a golf course, the zoo (!), and more than 17 museums. I loved all of the intricate architecture and towering palm trees: it was such a lovely, lively place.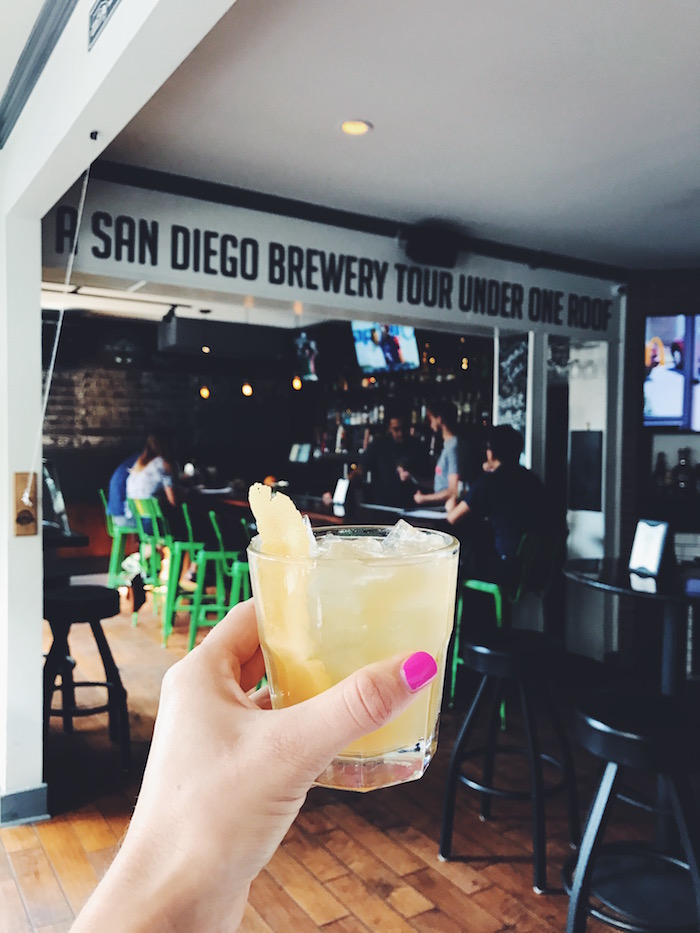 And after that long walk, we were very ready for a drink. The Brew Project was the perfect place to rest our feet while enjoying a beer cocktail (!)–we set up on the sunny patio, and I tried one with grapefruit beer, vodka and ginger beer. If we didn't have anything else to do, I would have worked my way through the whole beer cocktail menu (and insanely extensive local draft list)–so many things looked good.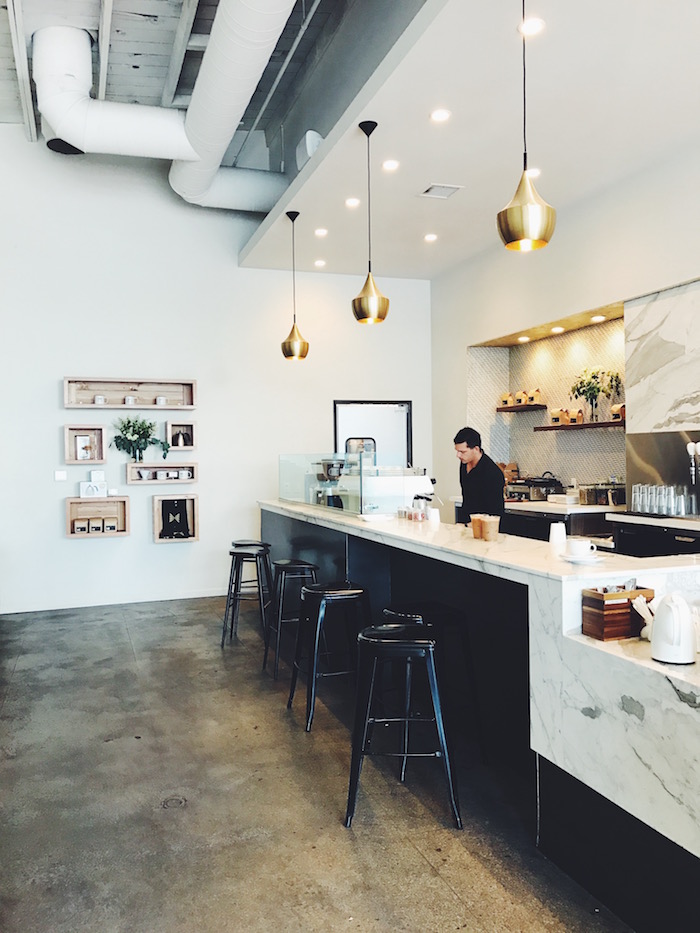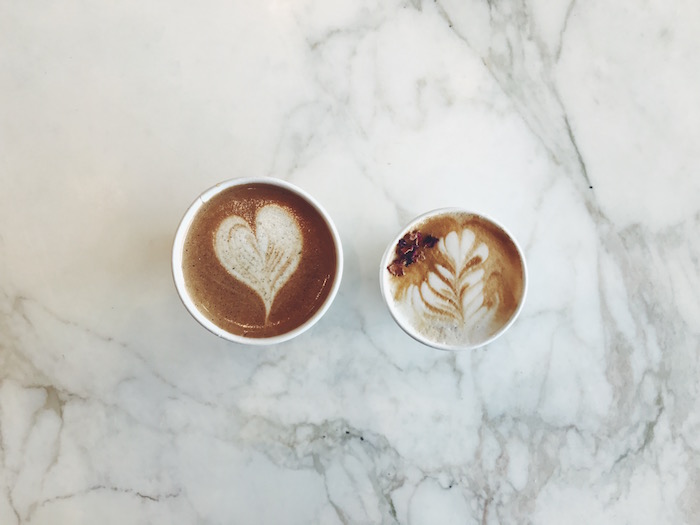 Holsem was another cute coffee shop we discovered in North Park: I loved the design aesthetic of the cafe, and the rose latte was surprisingly good. San Diego might have turned me into a flower coffee person–why don't we have any of these options in NYC?!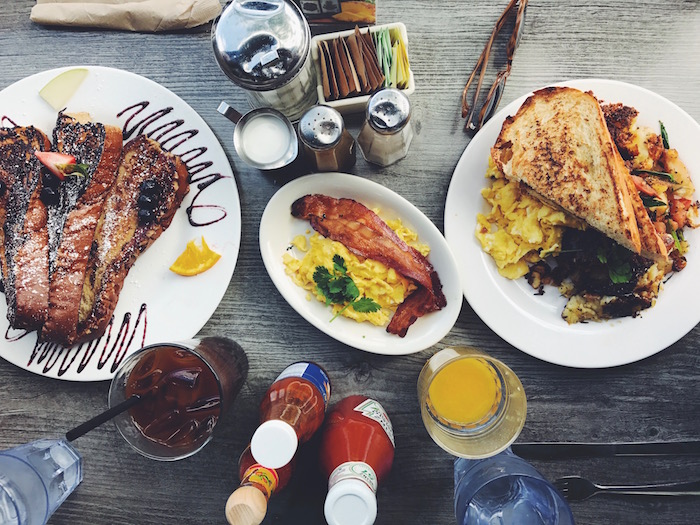 The one place that I did remember from my childhood sports trips to San Diego: The Mission! My parents and I went here for breakfast whenever we were in town, and going back did not disappoint. You can't miss the rosemary potatoes–they were just as delicious as I remembered.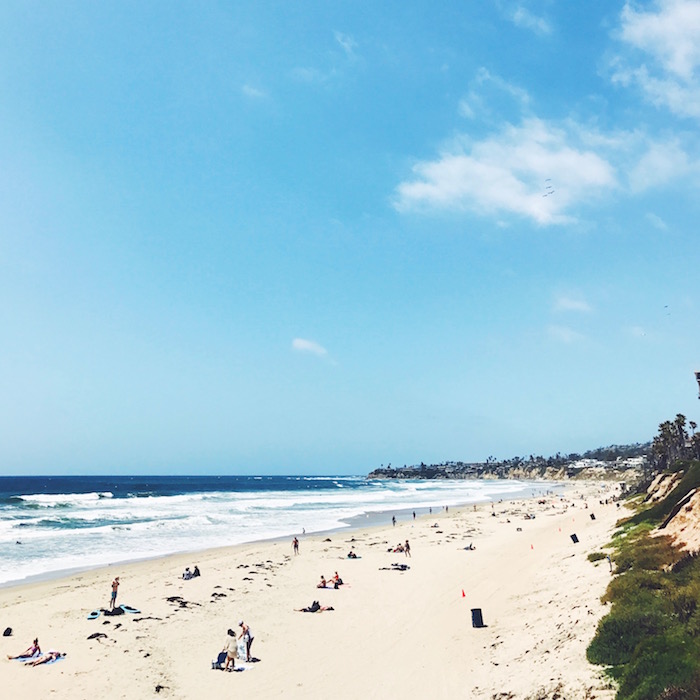 After a couple of days in North Park, we headed to Pacific Beach. I always forget how stunning California beaches are! We spent most of our time just enjoying the sunshine and the view. My girlfriend came down with her pup, and we took a long walk on the beach while David went on a long run. There's a nice paved path full of beach cruisers, roller-bladers, walkers and runners–so many active people!
We stayed at Tower 23, which is a fabulous boutique hotel located right on the beach. I loved the view of the fairy lights and the ocean from our balcony! And although we didn't indulge, a few people messaged me to say that there's a great happy hour at the hotel restaurant–I wish we had had more time, because it did seem like a fantastic beachfront ambiance!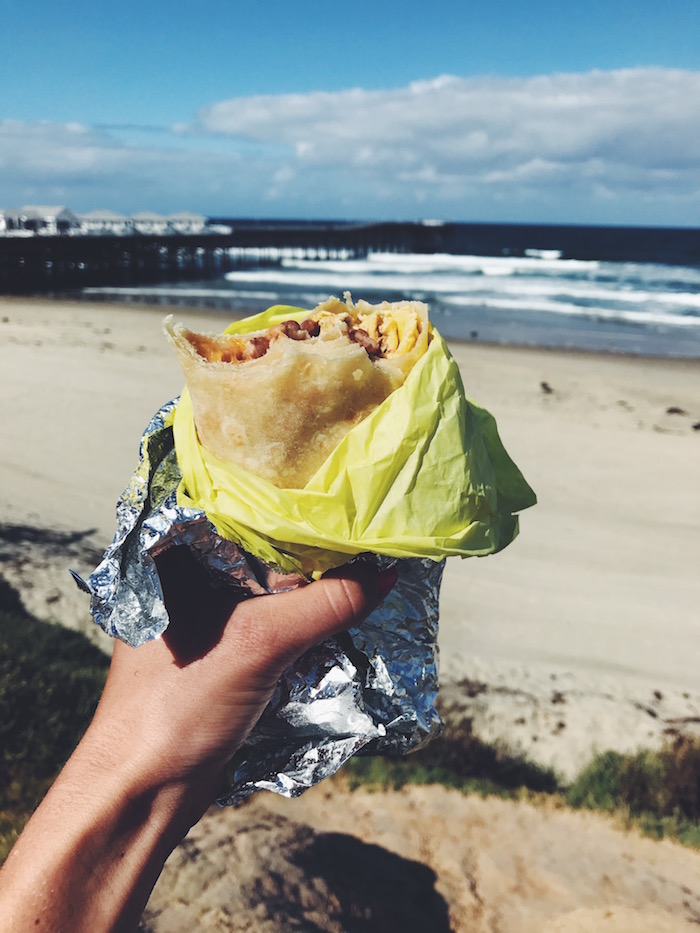 One of the things I miss most in New York City: breakfast burritos! It's such a staple of California mornings, and they're tough to find out here. We went to a little hole-in-the-wall Mexican place to pick one up on our last morning, and it was everything I dreamed of and more–especially being able to enjoy it with this view.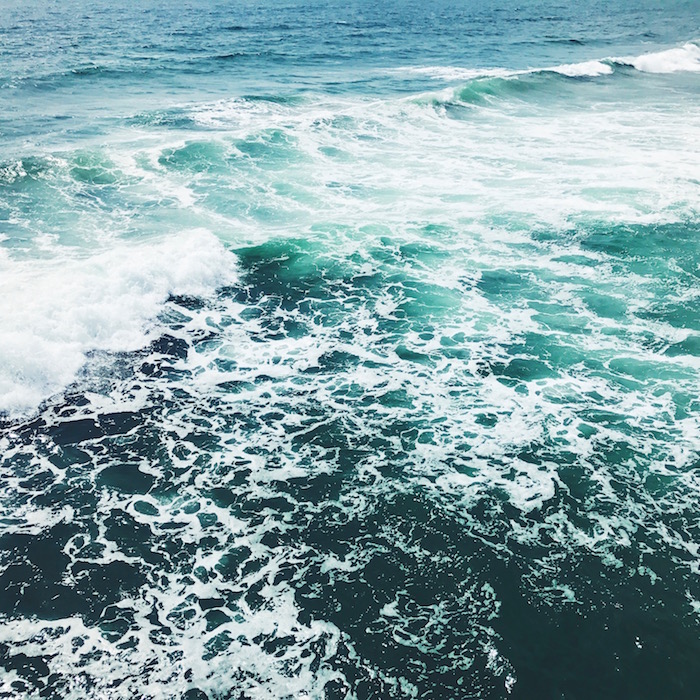 Have you been to San Diego? What's your favorite thing to do there?