A visit to Tivoli Gardens
When my friend Renee suggested spending my 29th birthday at a theme park, I was extremely dubious. Other than Ferris wheels (which I adore), I generally feel that theme parks are expensive and manufactured and best experienced either as a child or with a child. But she managed to convince me, and I am SO glad that she did. Tivoli Gardens might have been the highlight of our long weekend in Copenhagen!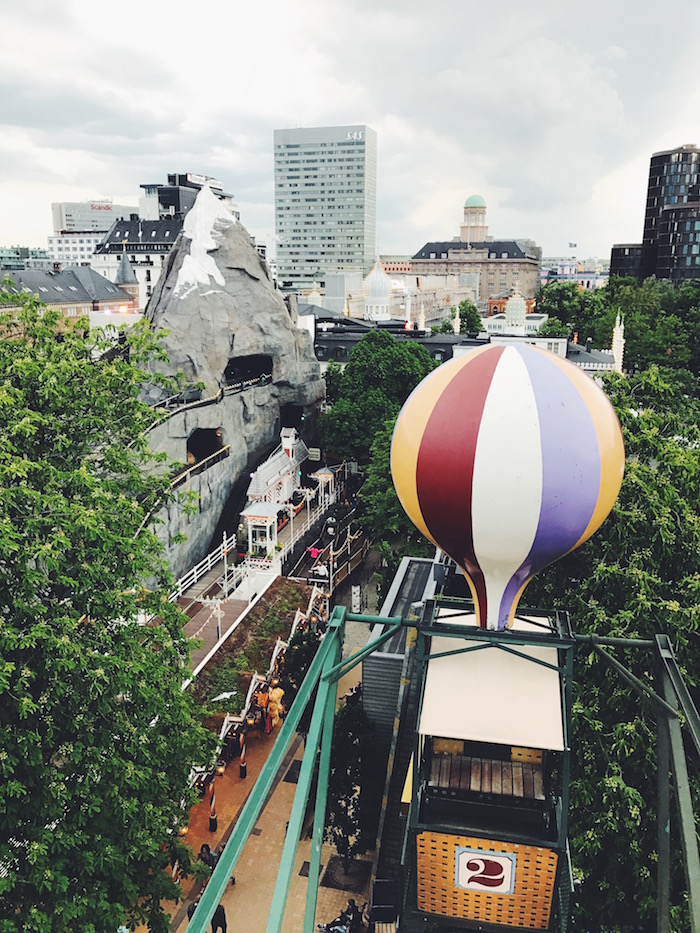 Tivoli Gardens opened in 1843 (!), and it's the second oldest operating amusement park in the world (the oldest is also in Denmark). It's located right in the heart of the city, located across the street from the central train station. And the entire place is completely charming! We splurged on an unlimited ride pass (about $50 for entrance and all of the rides), and it was so worth it.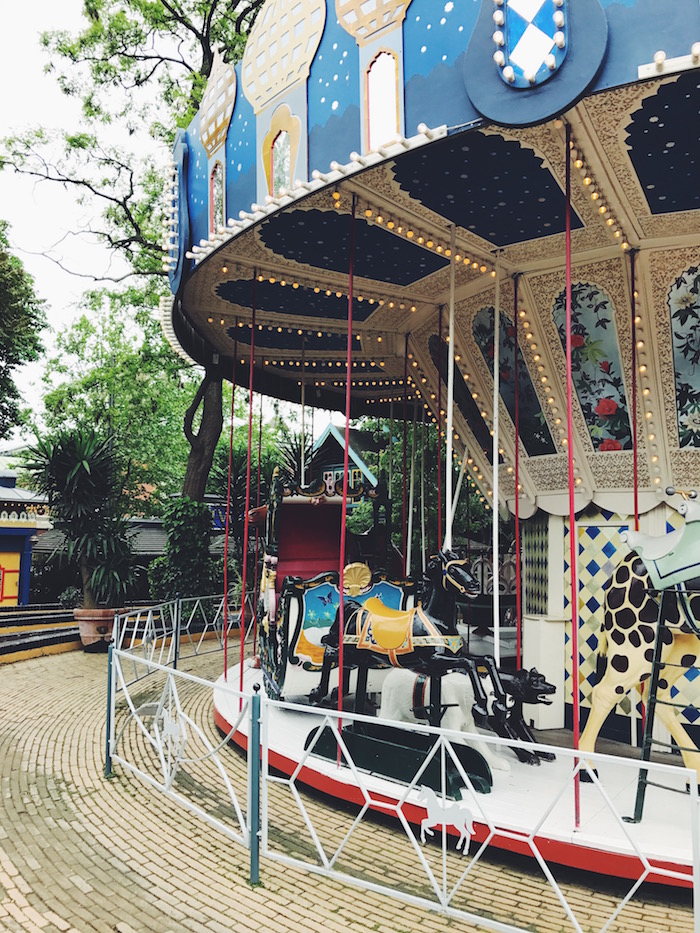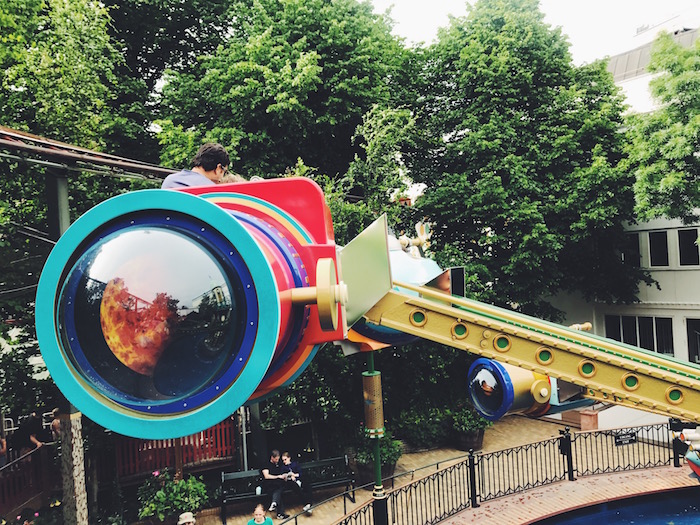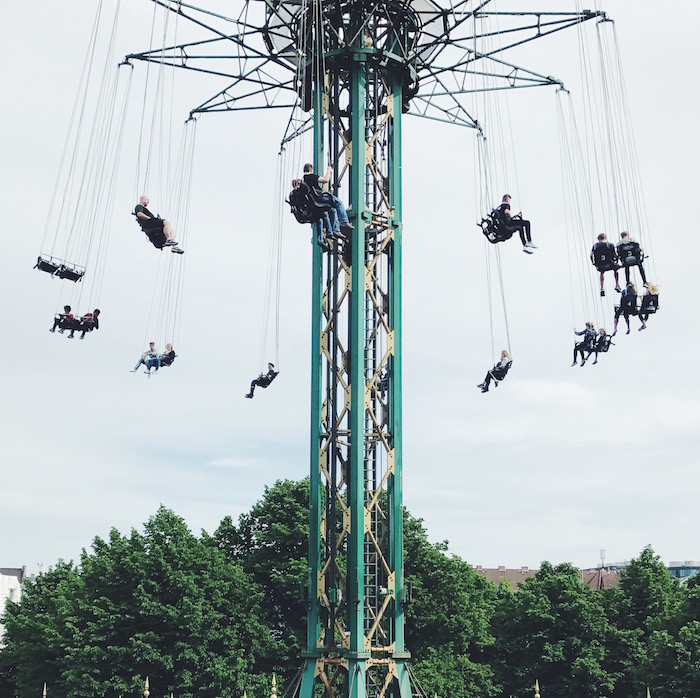 To be honest, the whole afternoon felt incredibly carefree: it was like being a kid again! I haven't ridden a roller coaster in years, and I had never gone on carnival swings before. We took full advantage of our unlimited ride ticket and the relatively short lines on an overcast Friday afternoon, and rode every ride that we wanted to (sometimes twice!). I know that I've been skydiving and bungee jumping, but I'm not usually one for adrenaline-pumping rides–Renee did a bit of peer pressure, and I'm so glad she did. The panoramic city views from the 160-feet-high swings were incredible, and bumping straight into a bunch of preteen boys on the bumper cars was surprisingly good for stress relief (although definitely gave me a bit of a crick in the neck!). If you do opt to go to Tivoli Gardens, I highly recommend paying for the unlimited ride ticket: the entrance fee is fine to see the gardens, but the rides priced individually are quite expensive–so it's worth it to just pay and be able to enjoy them all without worrying about the cost!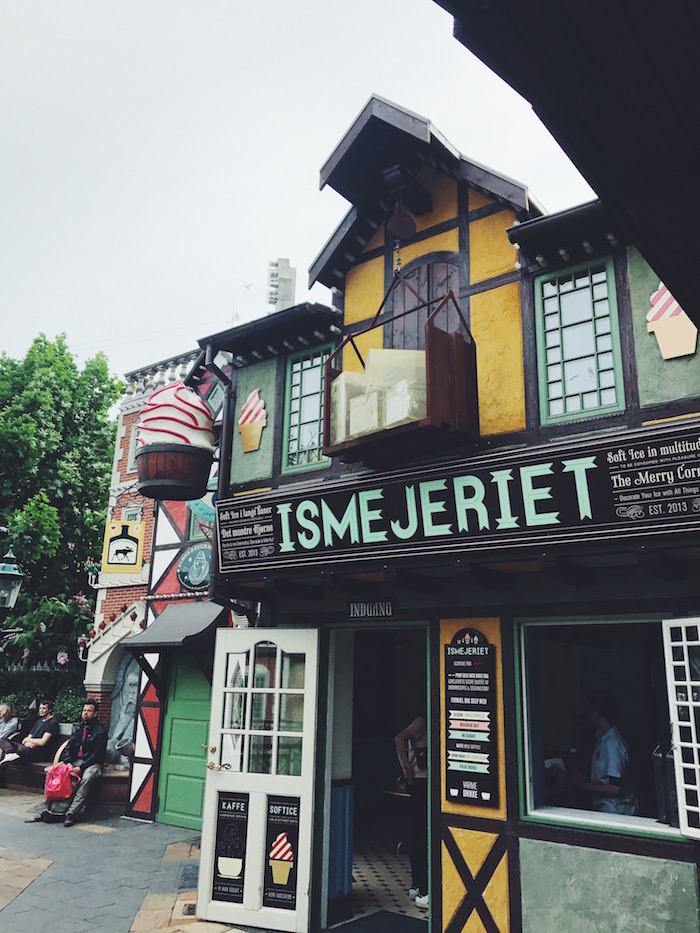 We ended up arriving a bit late in the afternoon on a Friday–and part of that was so that we could enjoy how the park lights up after dark. The entire park is lit in fairy lights, and it's gorgeous. It's a bit tougher to do in the summer when the sun sets so late, but I do recommend trying to see the gardens at night. It's magical!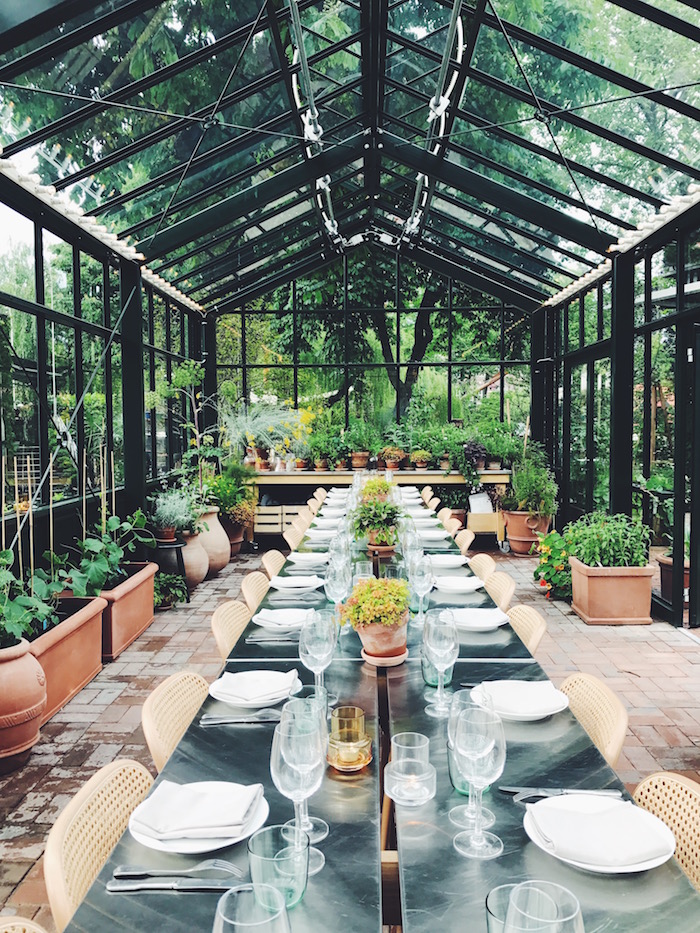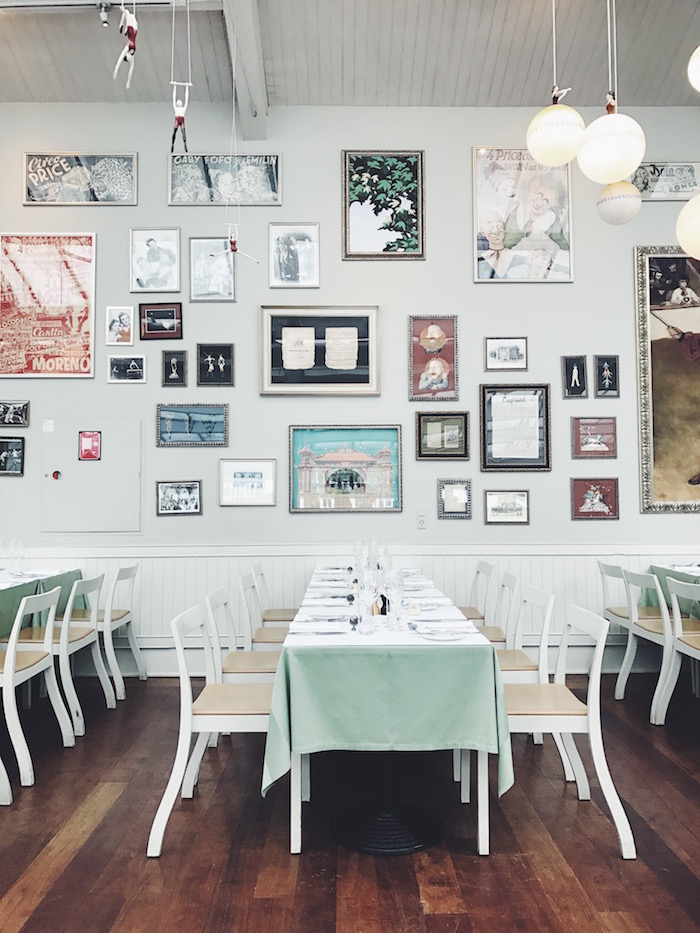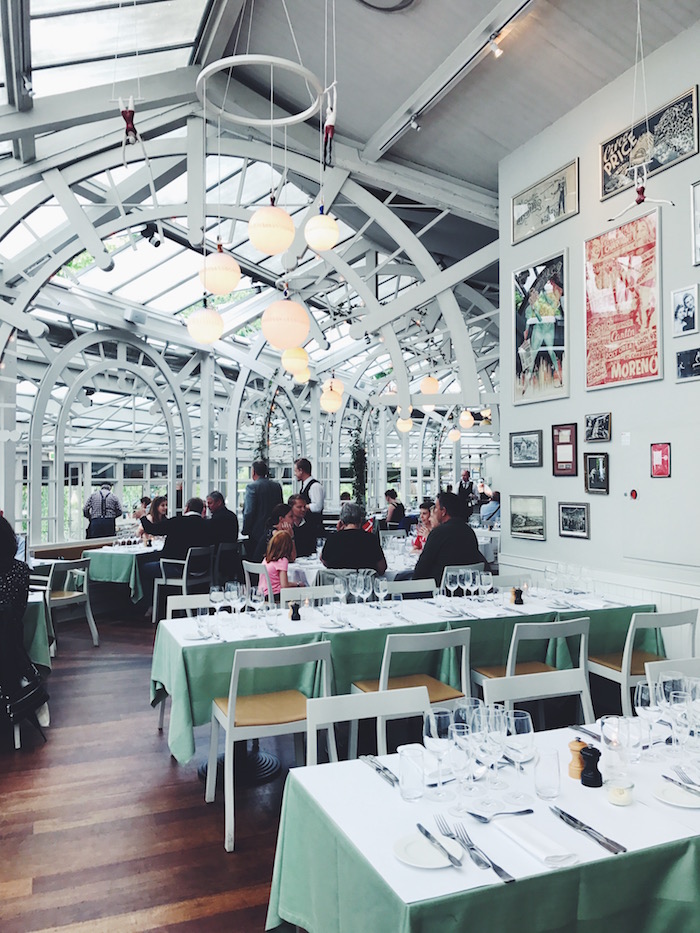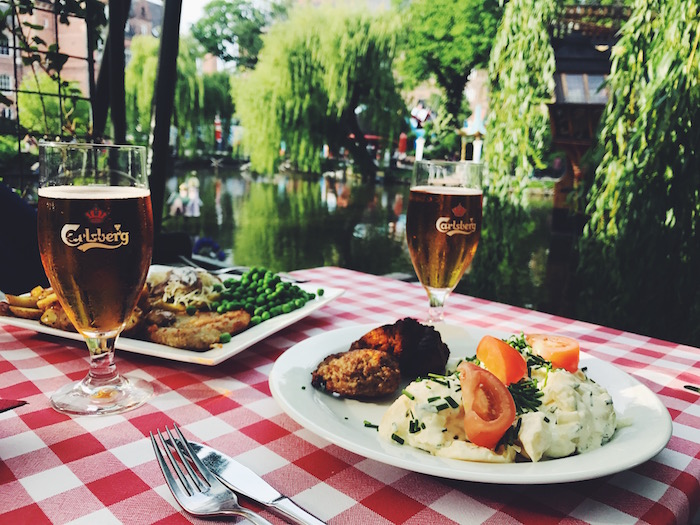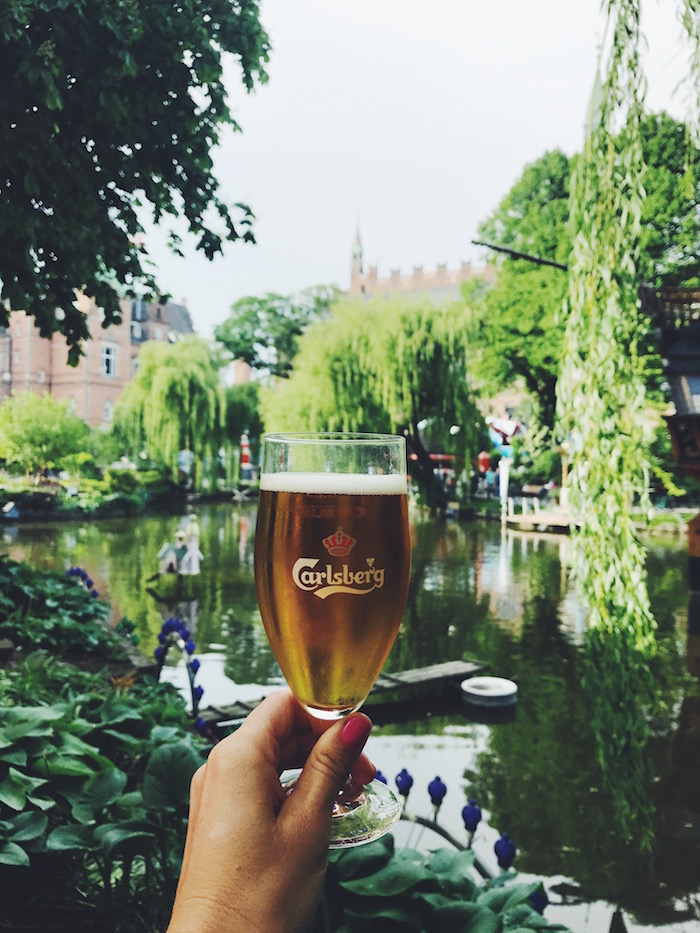 Another surprising part of Tivoli was how incredible the restaurants were. They were all incredibly decorated and felt so cool–it didn't seem like a typical "theme park restaurant" at all. Case in point: we wanted to eat at that gorgeous greenhouse restaurant, and it was completely reserved for Friday night! Same thing at the fancy atrium with all of the frames. Our guess is that a lot of locals have year-long entry passes so that they can take advantage of the restaurants and generally delightful atmosphere within Tivoli Gardens–I certainly would! We opted for a more simple restaurant, but even our small Carlsbergs and Danish meatballs came with such a nice view.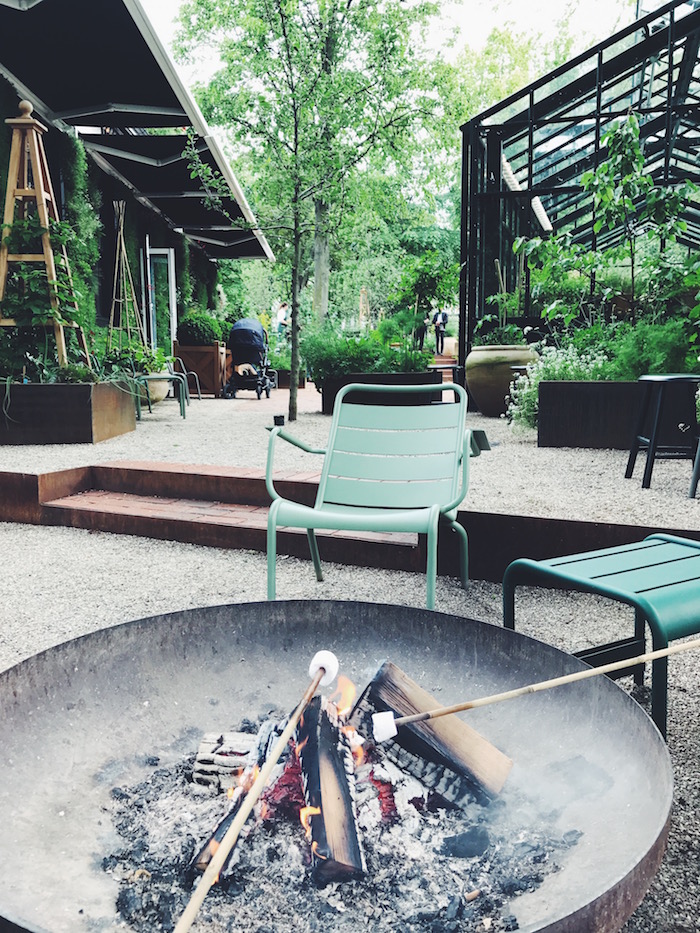 Perhaps the greatest surprise of all: the fact that we could roast marshmallows over an open flame! We spotted the campfire and a few bamboo sticks, so had to inquire–and once we found out that there were marshmallows, we couldn't resist. Such an unexpected afternoon treat!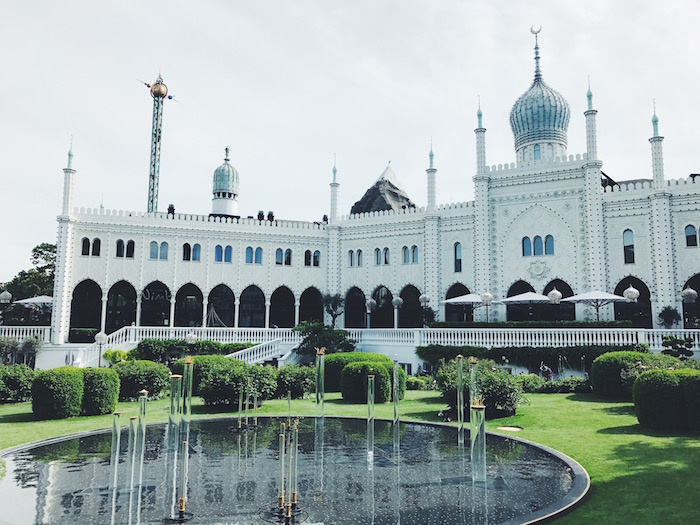 Overall, we had such a fun time. I don't know if I'll be able to visit another theme park again–Tivoli Gardens set the bar SO high. I'm already daydreaming about going back!
What would you be most excited to visit at Tivoli Gardens?