A long weekend in Copenhagen
I'm honestly surprised it took me this long to visit Copenhagen! I worked for a high-end Danish furniture company in Australia, where I learned a ton about the iconic Scandinavian designers and became enamored with the concept of hygge. And then I moved to New York City, and had a succession of three wonderful roommates who all studied abroad in Copenhagen and absolutely loved it.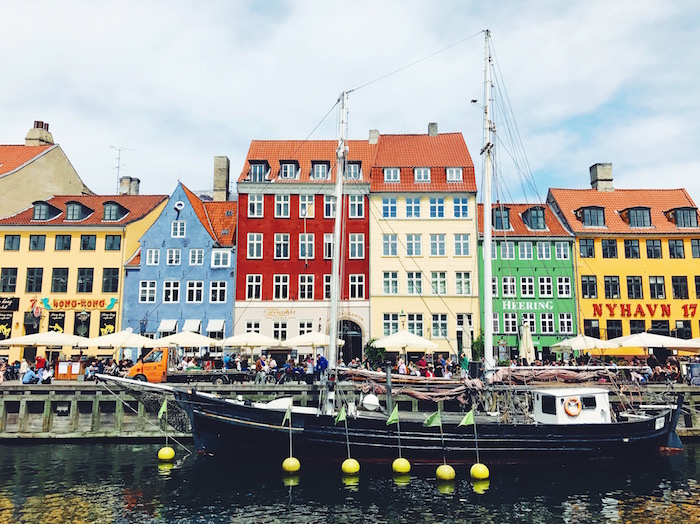 Even though I didn't have a ton of time to sneak away for my birthday this year (a few big changes coming up!), I wanted to take advantage of being a not-too-long direct flight away from Europe. So I convinced my friend Renee to pop over from London (to be honest, she didn't take much convincing) for a travel buddy reunion in Scandinavia. We didn't have any huge plans, but we managed to pack in a lot of wandering down cobblestone streets, drinking delicious Danish beers in the sunshine, eating open-faced sandwiches and swooning over all of the beautiful home goods. In short: it was the perfect start to 29!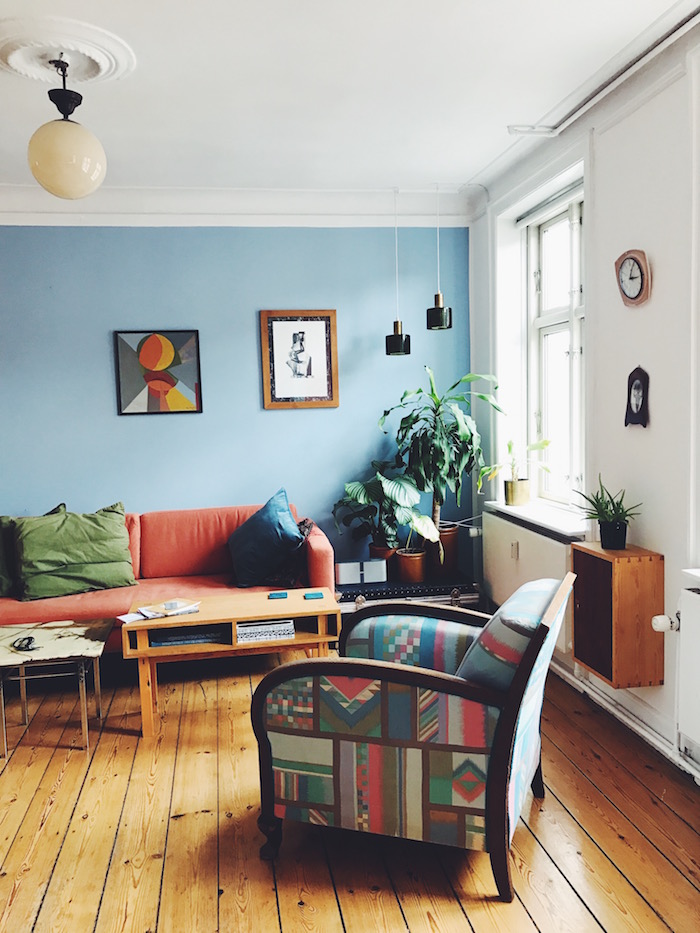 To begin with: we stayed in an absolutely adorable Airbnb. I was dying over how casually perfect the whole thing was! Such a lovely example of laid-back and colorful Scandinavian design. The hosts also gave us so many great local tips when we checked in, which was super helpful. It's a little bit from the center of town and all of the touristy destinations (about 30 minutes), but we didn't mind the walk and we loved exploring the Vesterbro neighborhood. So many cute shops and sidewalk cafes! P.s. if you've never used Airbnb, you can use this link to get $20 off your first stay!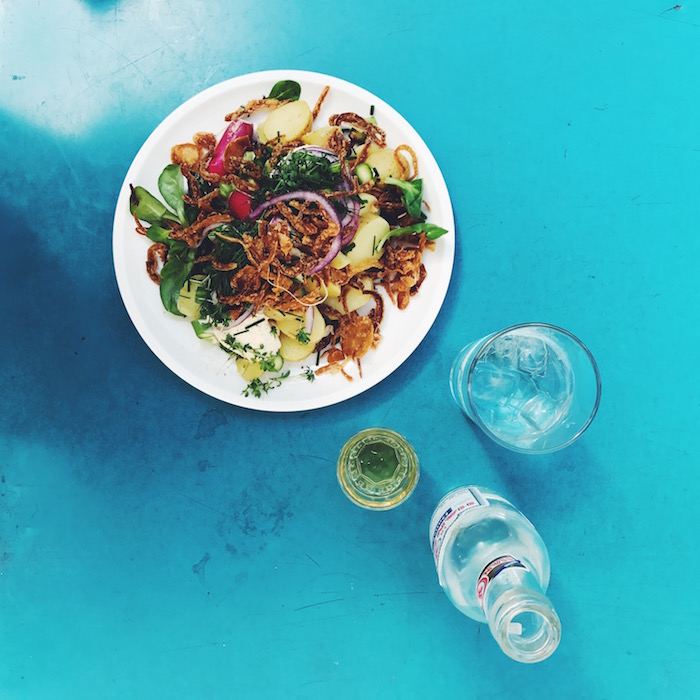 Based on a recommendation from our Airbnb host, my first meal in Copenhagen was at Dyrehaven–a cafe and bar popular with locals just a short walk from the apartment. It was my first taste of all the Scandinavian things: an open-faced sandwich on rye bread with plenty of dill, mayonnaise-covered potatoes, cucumber and red onions! I really have no idea how you're supposed to eat these gracefully, but it was darn good. I also accidentally ordered a shot of schnapps because I saw homemade on the menu and thought "snaps" was some sort of homemade soda. Nope! Quite the move after a red-eye and before a solo afternoon of adventuring.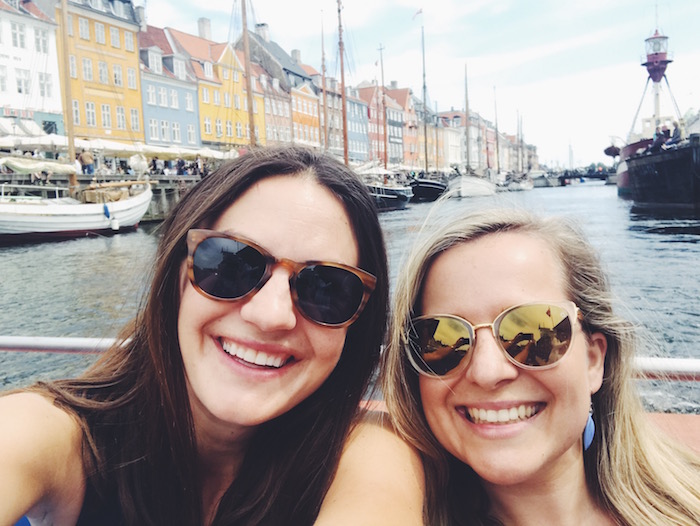 One thing I'd definitely recommend doing: a canal tour! In general, I always like being able to see a new city from a different perspective–and being on the water in summer is always so pleasant. We opted for one of the local operators (about $6 as opposed to $12 on the Gray Line option with a million different languages offered). Lovely way to spend an hour, and a great way to get a bit oriented to the city!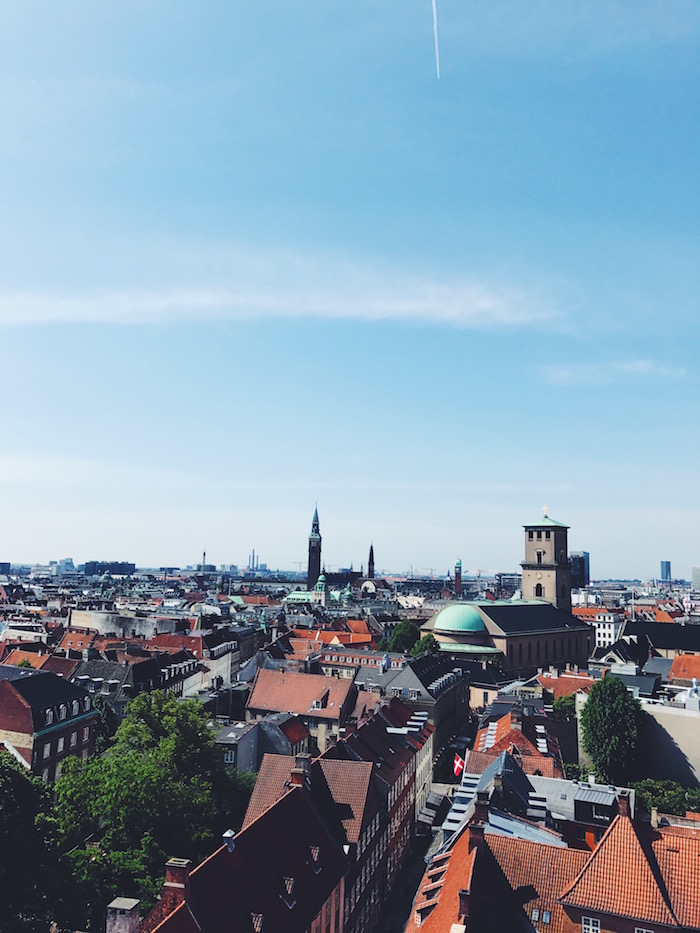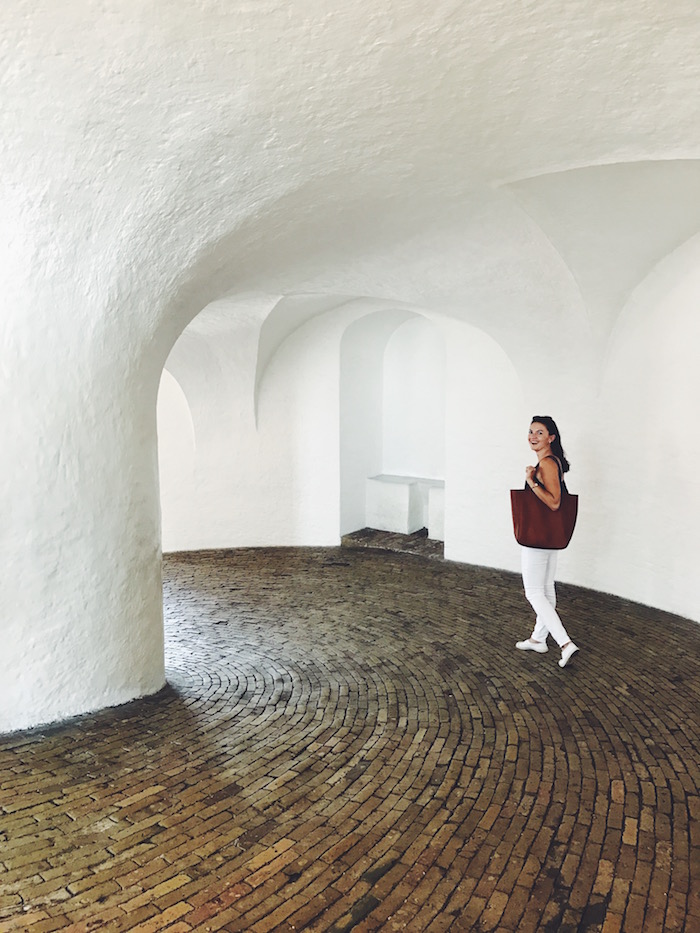 To be honest, I was a bit underwhelmed by the view from the top of the Round Tower–Copenhagen doesn't have a ton of tall or very iconic buildings–but i think most of the appeal is the journey up to the top in the gorgeous circular tower!
Without a doubt, the highlight of my birthday (and likely our trip) was our visit to Tivoli Gardens–which was totally unexpected. A few friends recommended visiting this "theme park" and I'm definitely NOT a theme park person (other than Ferris wheels, those I love). I'll dive more into all of Tivoli on a future post, but for now, let me just say that it was so so so fun: it's located right in the middle of the city, and it's SO beautiful. And getting an unlimited ride pass totally made me feel like a kid again: we rode all of the rides (sometimes twice!) and roasted marshmallows over an open flame and just generally had the best time.
Mad & Kaffe is a super popular brunch spot that wasn't too far from where we were staying. It's a fun concept–you choose a bunch of little plates to make up your own brunch. You can choose three, five or seven dishes–we went with three each, which I don't think was quite enough. BUT that gave us extra room in our stomachs to splurge on a big lunch and an extra cinnamon roll for an afternoon snack!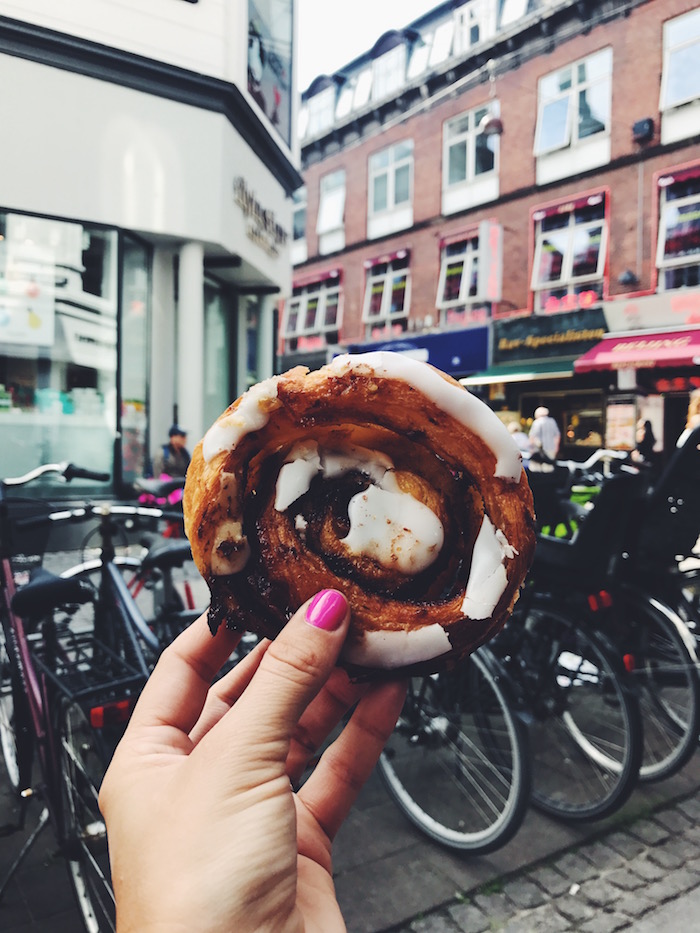 Confirming that cinnamon roll from a random bakery was delicious when we were on the border of hangriness in the afternoon.
We unexpectedly stumbled upon the University of Copenhagen Botanical Garden, which was such a lovely surprise! I couldn't believe the spiral staircase in the middle of the greenhouse.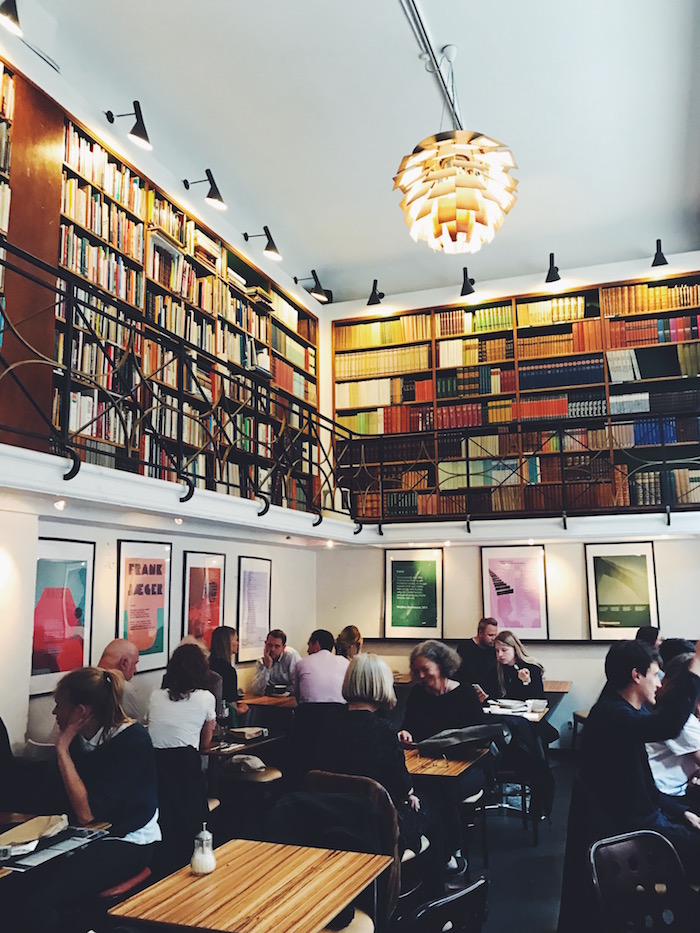 One of my friends who studied abroad in Copenhagen (and who knows just what I love) recommended stopping by Paludan. It's the most adorable bookstore-cafe that provided a nice respite for weary legs.
Torvehallerne was a great little food market: we grabbed lunch here one day, and then picked up a few provisions to take with us to the airport on our last day. It's a nice mix of farmers market produce and flowers and prepared food stalls with everything from traditional Danish open-faced sandwiches to tacos and sushi. Our favorite stop was the Mikkeller & Friends Bottle Shop: everyone who worked there was so knowledgeable and friendly, and the beers were delicious. Since there aren't any open container laws in Denmark, it was great to pick up a cold can to go with our lunch–and we actually bought a couple to take on the boat tour with us as well!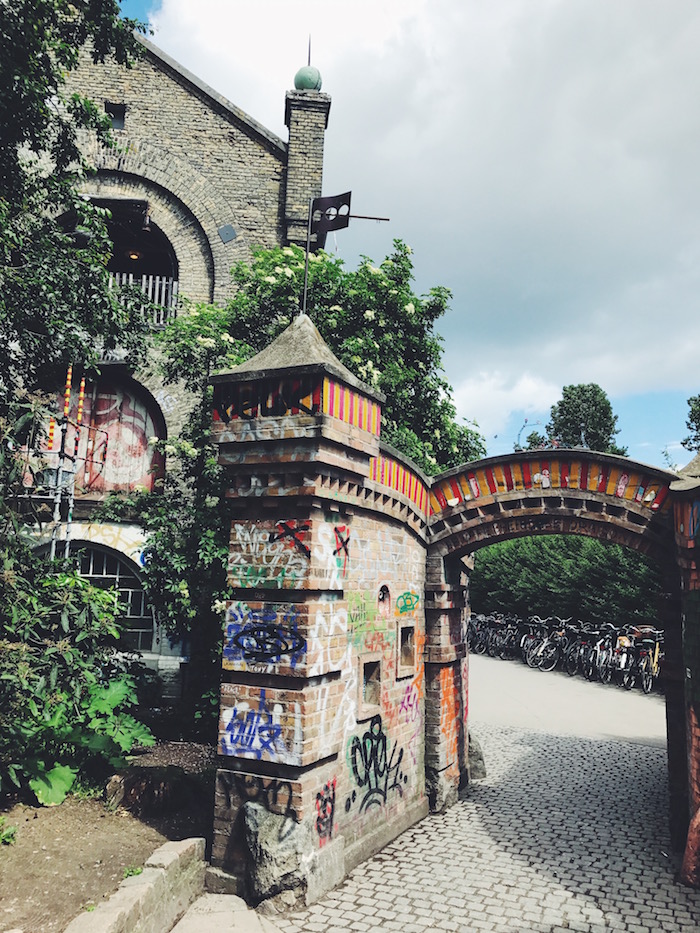 One of the most unique places in Copenhagen has to be Freetown Christiana. It's a self-proclaimed autonomous neighborhood that started as a hippie enclave in the 1970's. Normal Danish law doesn't apply there–namely to marijuana–so there's an open market for weed in the middle of it. We don't smoke, but it was still really interesting to take a walk through and see the place–especially with all of the artists who are there too!
After Christiana, we walked over to Copenhagen Street Food at Paper Island. It's a food market on the water–super similar to Smoragasburg in Brooklyn–and it's packed full of tourists. That said, it had great vibes and so many options for delicious food! The best part is probably the little gin and tonic bar–we opted for gin and tonics infused with rhubarb that tasted just like summer.
Despite the fact that I'm currently packing up and decluttering my life, we spent a good amount of time browsing and shopping. I just loved all of the home goods–so simple but so lovely. And the department stores themselves are all so beautiful! We explored Magasin, Illum and plenty of others. My favorite was the rooftop at Illum: there are a bunch of restaurants and cafes, and gorgeous views of the center of the city.
One of the more random things that I like to do in new cities is wander through cemeteries. They're usually really beautiful and quiet, and sometimes they give interesting insight into a culture. We took a nice walk through Assistens Cemetery, which was full of hedges and tall trees–making it feel more like a garden and less like a cemetery since you couldn't see all the tombstones stretched out before you. To make it a bit more of a "cultural" visit, we also saw Hans Christen Andersen's grave.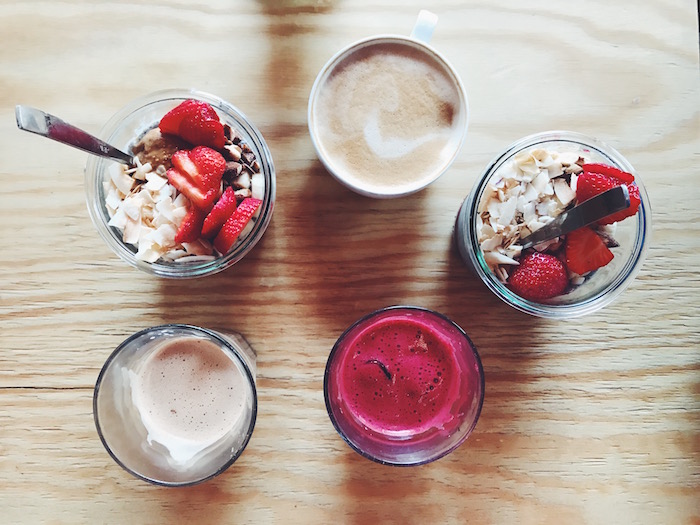 Groed is definitely one of those places that I'd go to all the time if I lived in Copenhagen. It had the most delicious oats, chia and acai bowls topped with lots of fresh fruit. YUM.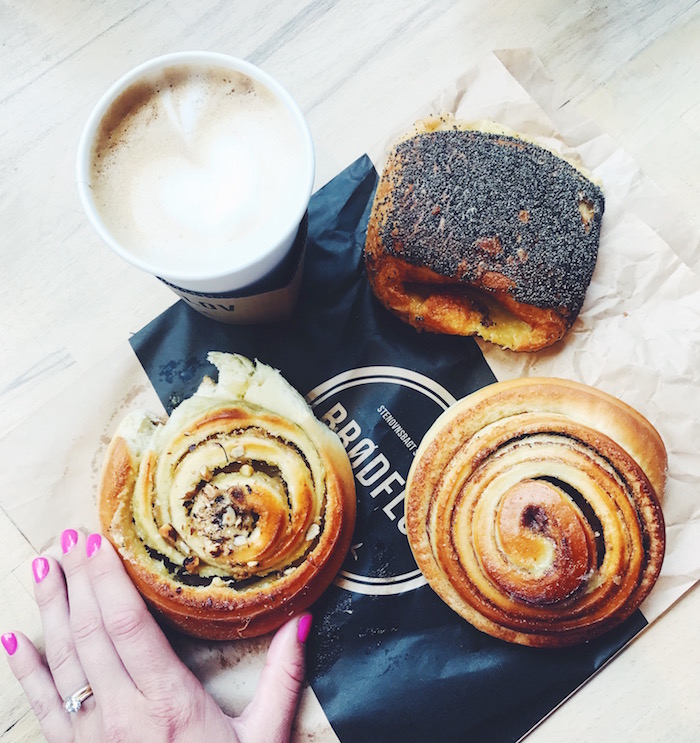 On the other side of the spectrum (and literally across the street from the Fredricksberg Groed location), I'd also go to Brodflov all the time. These pastries were so flaky and full of flavor. We had a traditional cinnamon roll, one with poppy seeds and what seemed like layers of buttery dough, and one filled with rhubarb compote. My mouth is watering just thinking about them!
Ah, I love the playgrounds in Europe! They're all so creative and innovative and FUN–probably because they're a little dangerous, ha! (Somewhat related: I loved this piece in the NYTimes on how cool playgrounds are in Berlin.) We walked by this little park on our way back to our Airbnb, and I just loved how fun this parrot slide was.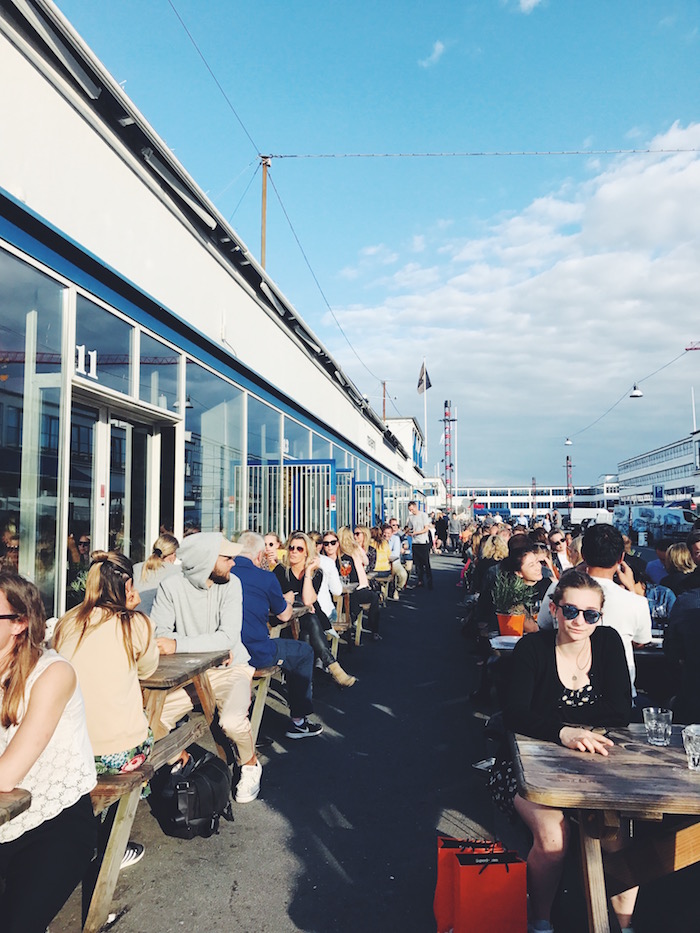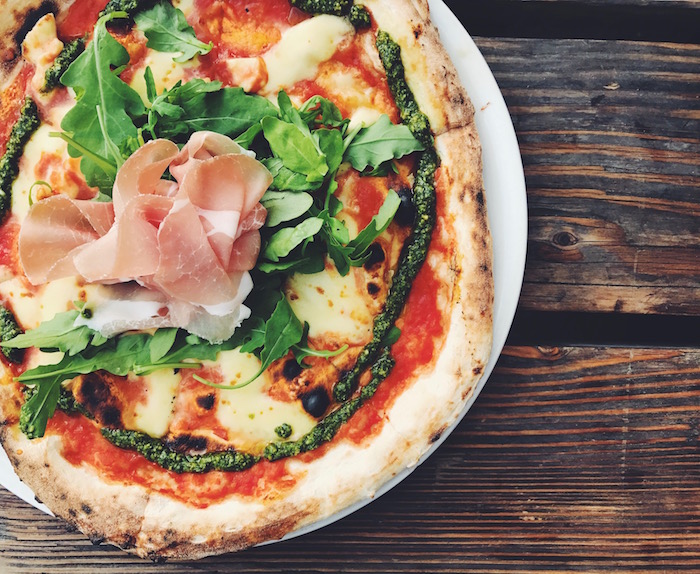 Another really cool spot for a ton of restaurants and bars was the Meatpacking District: there is also a bit of a street food pop-up on the weekends. We had dinner at Mother–while sitting outside in the sunshine at 9pm–and the pizza and the people-watching was fantastic.
A lot of the fun in Copenhagen was just wandering around the streets. There were so many adorable flower shops, colorful doors, people enjoying the sunshine–and, of course, all of the bikes. We didn't rent bikes when we were there, but it's definitely a super bike-friendly city. Next time!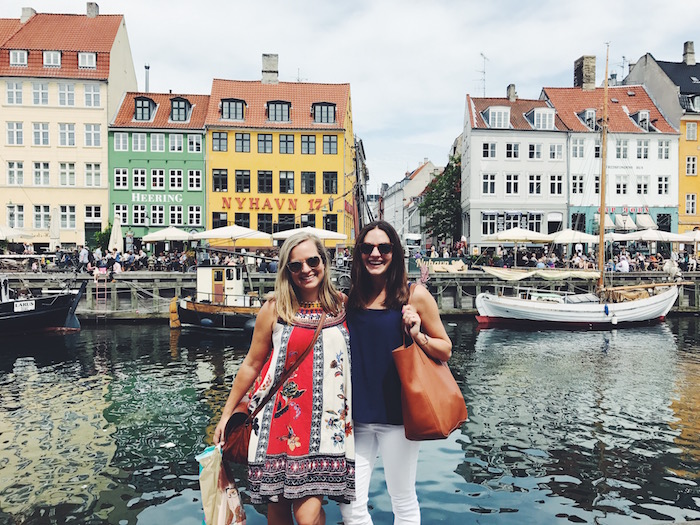 Shoutout to this lady for still being one of my favorite travel buddies! We had so much fun catching up on all of the gossip and swooning over all of the things that Scandinavians do so well.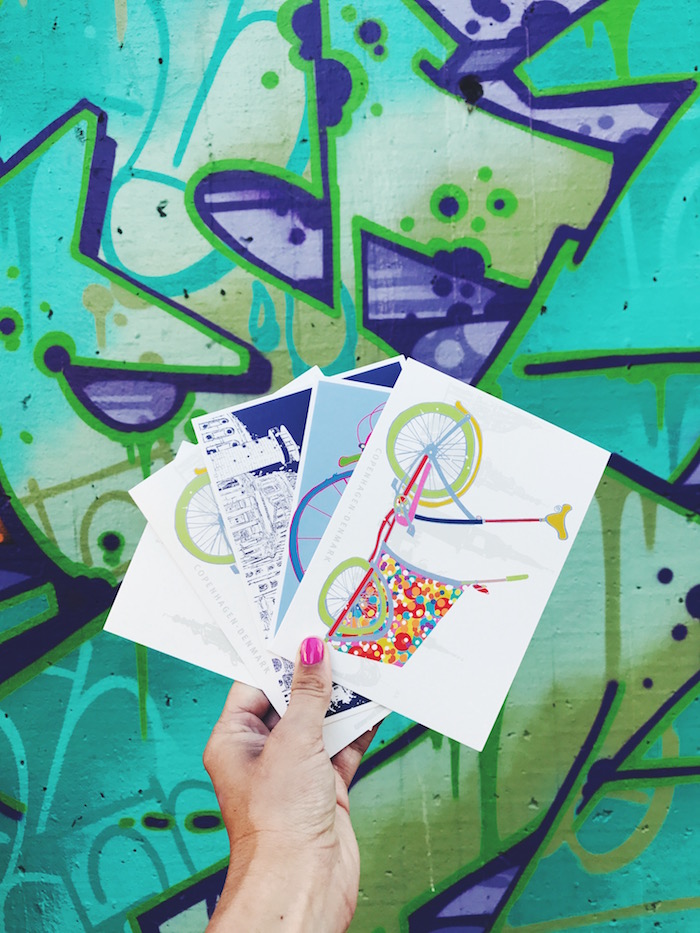 What would you be most excited to do in Copenhagen? Is there anything that I missed that I have to do on my next trip?