Of the moment // 5.5.17
One of the reasons why I blog is simply to have the space to write: getting things "on paper" helps me to process my feelings and organize my thoughts. I also love having a record of my life over the past few years: a place that holds all of my stories, my photos, the ups and downs of travel. But sometimes, I also just want to remember and share the little things that brought me day-to-day joy. Every Friday, I'll give you a peek into the book I currently can't put down, a great restaurant discovery, a fun new product or an inspiring quote: a few things that I think you might enjoy before we all take off into the glory that is the weekend!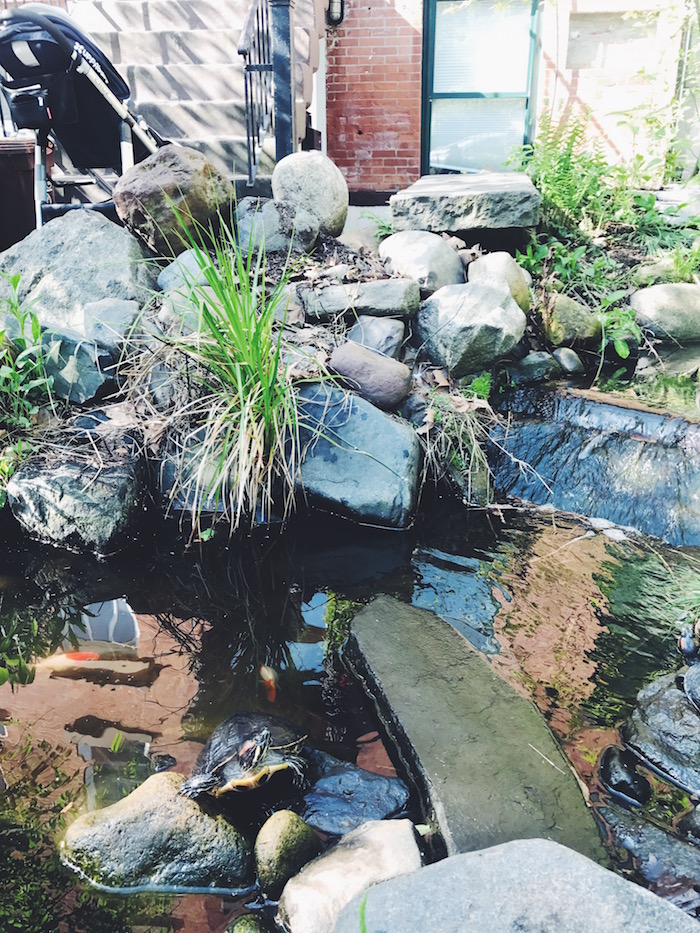 As always, one of my favorite things in New York City is that you can constantly be surprised and delighted as long as you keep your eyes open. I walk down this little street in Carroll Gardens every day on my way to work, and the other day I realized that there was not only a koi pond but also a TURTLE habitat in front of one of the brownstones! There were several turtles (including baby turtles!) and it was just such a fun little thing that I totally didn't expect to see on my walk to work in the morning.
Blooms
Perhaps second only to cherry blossom season is lilac season in New York City! It's the all-too-brief moment in time when the streets of the city smell like lilac blossoms instead of garbage and urine and it's absolutely lovely. I also love the random plots of wildflowers in front of brownstones in Carroll Gardens: what a treat!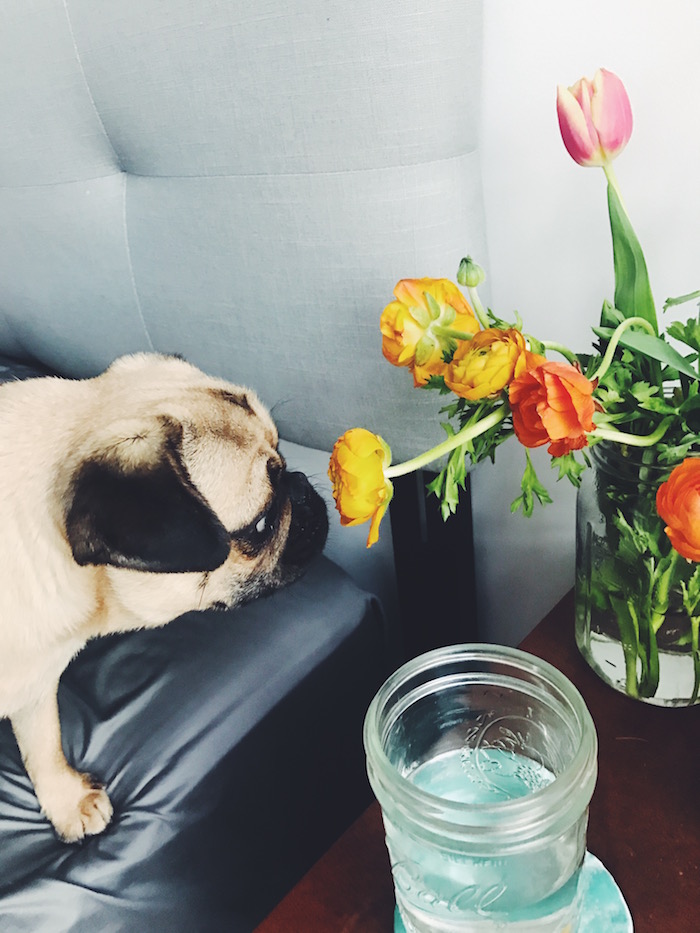 Reads
I started reading Do Not Become Alarmed on the train back from my girls weekend in Philly, and I finished it before I went to bed that night. It was completely engrossing and that good sort of unpredictable: all I knew was that it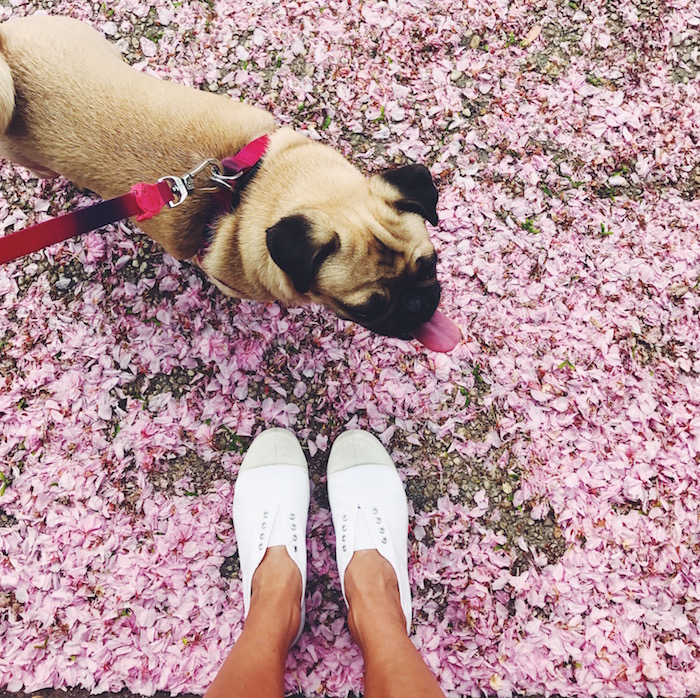 Looks
I picked up a pair of Bensimons on my trip to Paris a few years ago, and absolutely wore them into the ground (literally, there was a hole in the bottom). I was pretty bummed–they're so easy to slip on for walking the dog, and they're actually super cute with a casual dress in the summer. SO I was stoked when my friend mentioned that you can buy them online (with free two-day shipping, no less): I picked up a new pair and I have been wearing them nonstop!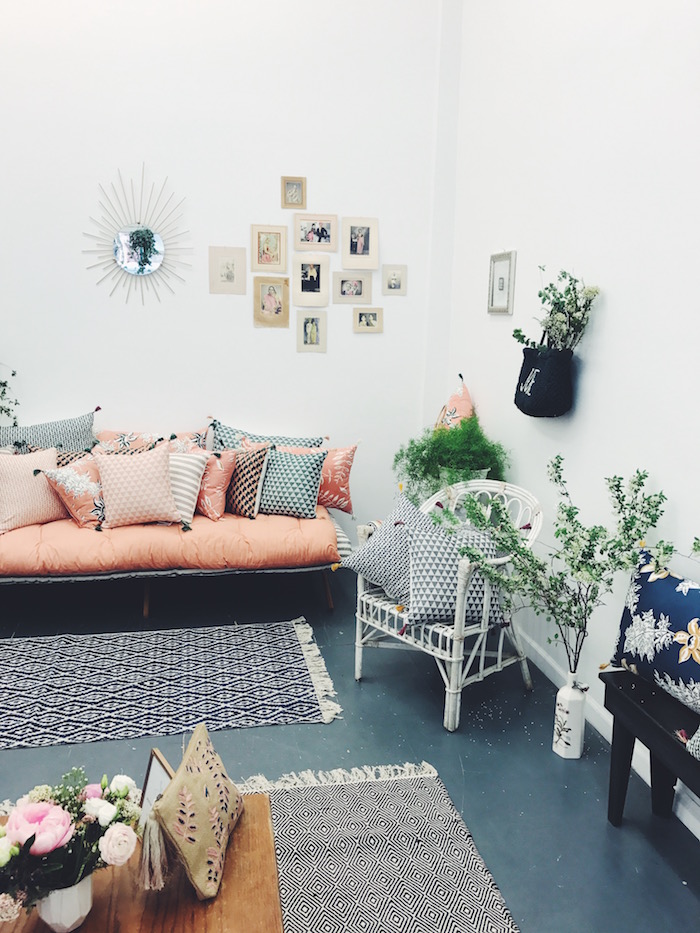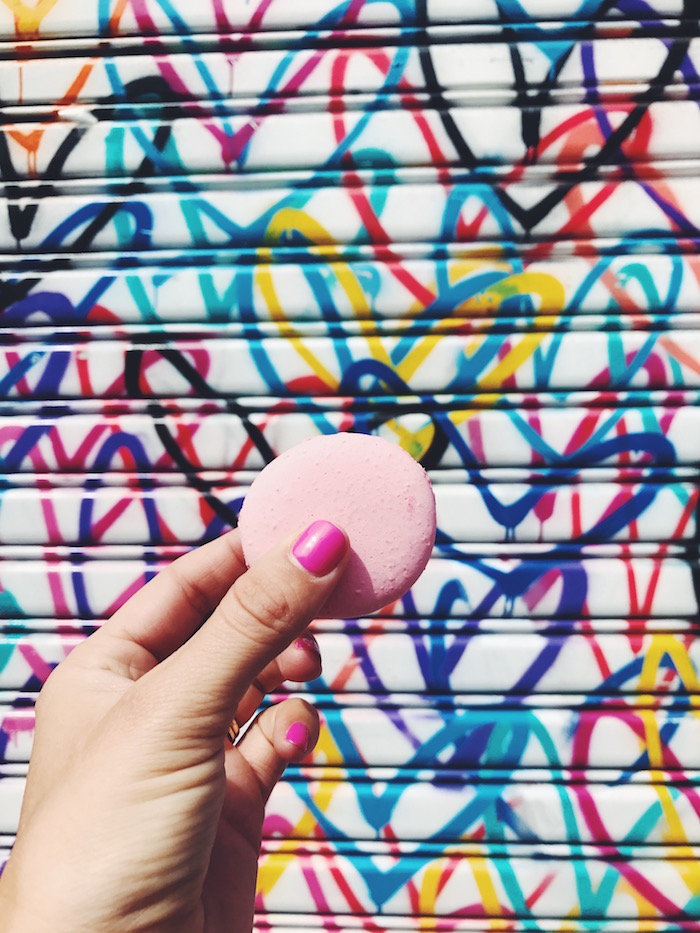 Sweets
I popped into the Jamini pop-up in NoLita for a little meet and greet for my friend Lindsey's gorgeous book The New Paris, and I'm basically dying over all of the gorgeous home things and muted aesthetic. I especially loved the macarns from Colson Patisserie: this is so un-Francophile of me, but I'm not usually the biggest fan of macarons. But these ones were super flavorful without being too decadent, and I honestly wish I had tried every single flavor!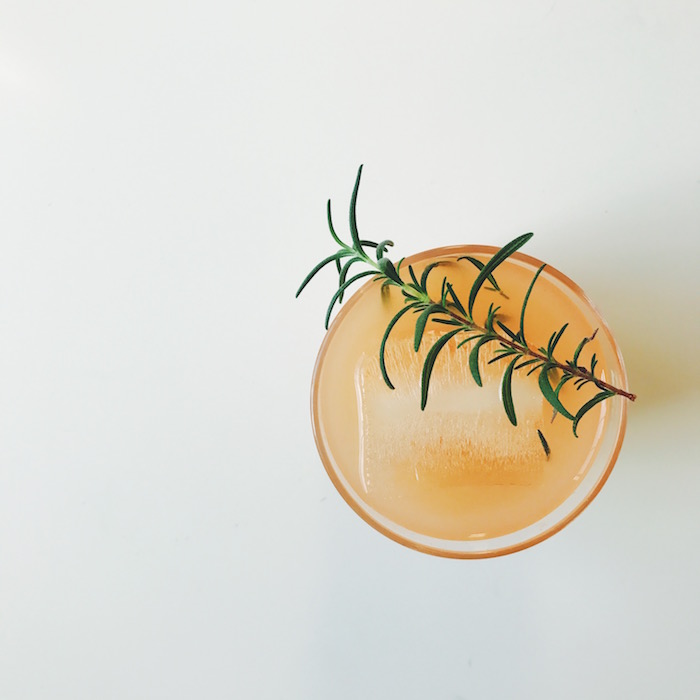 Drinks
The other night, I came home to perfect "cocktail on the balcony" weather and decided to see what I could whip up with what I had in the fridge. I ended up with vodka, grapefruit juice, a splash of lime juice–garnished with a sprig of rosemary from the plant on my windowsill. It was actually quite delicious, and I think the rosemary made all the difference. Delightful little summer drink!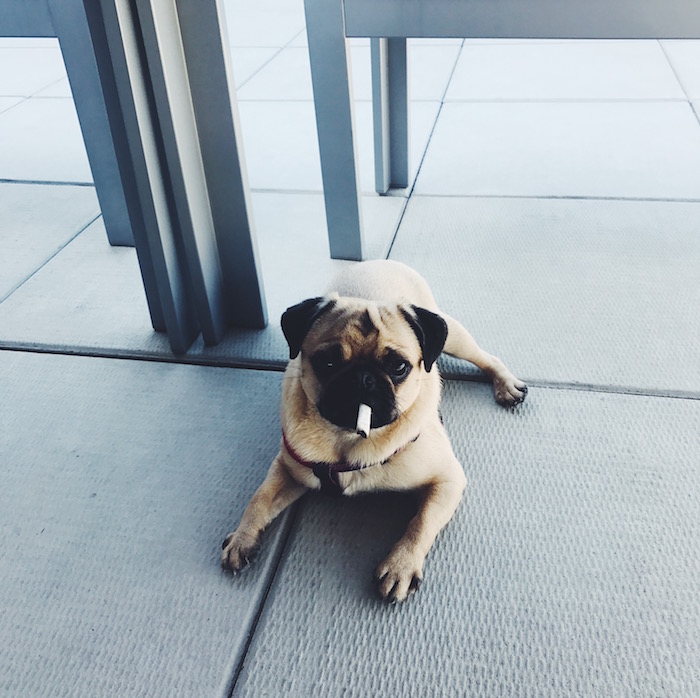 Words
"Dream as if you'll live forever. Live as if you'll die today." -James Dean (that's my rebel pug without a cause–she picked up that cigarette butt on my office roof, and I had to snap a picture before I took it out of her mouth!)
This weekend, we're heading out to Oakland to visit one of my best college girlfriends and her boyfriend (and her dog named Mylo and her cat named Waffles)! I can't wait for them to show us all of their favorite cafes, bars and farmers market finds.