Date night: secret concert!
This might not come as much of a surprise to long-time readers (and certainly not to close friends and my husband), but I'm not big on surprises or the unknown. I'm definitely the person who plans the trips, coordinates the girls dinners, schedules the dates: logistics planning is both anxiety-inducing and very calming for me. All of this is to say that when I first heard about Sofar Sounds, I was skeptical: why would I sign up for a concert if I didn't know who would be playing or where it would be?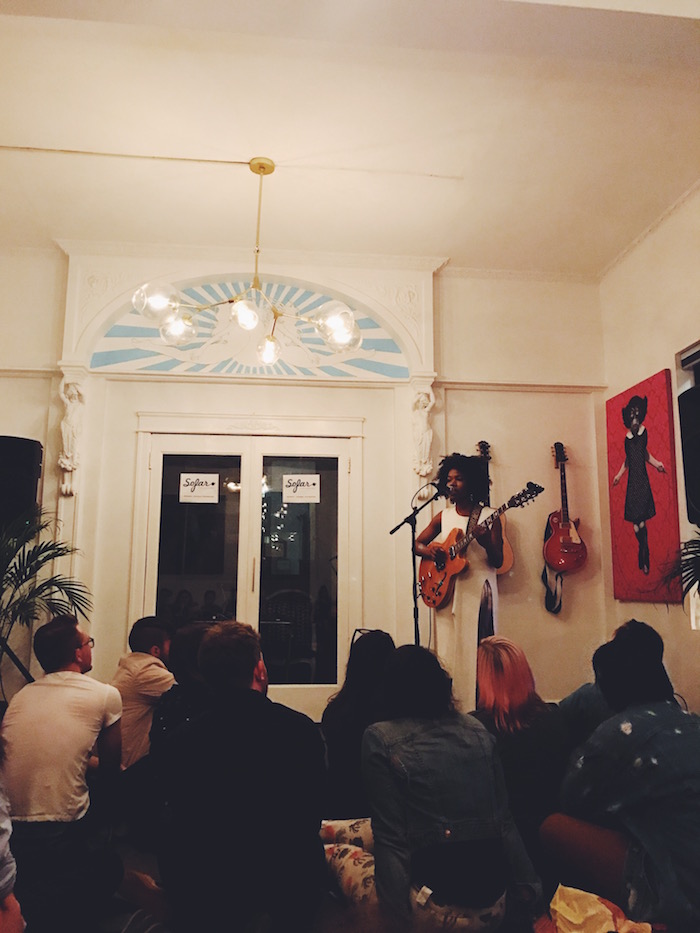 But in the spirit of taking advantage of all of the crazy experiences you can have in New York City (although Sofar is actually in cities all across the globe), I decided to go for it. I opted for a Thursday night concert in the Gramercy neighborhood, and thus worked in a bucket list item by eating dinner at the bar at Gramercy Tavern beforehand–score! And David, good sport that he is, agreed to go along for the ride: he started asking questions about what the heck we had signed up for on our walk to the venue.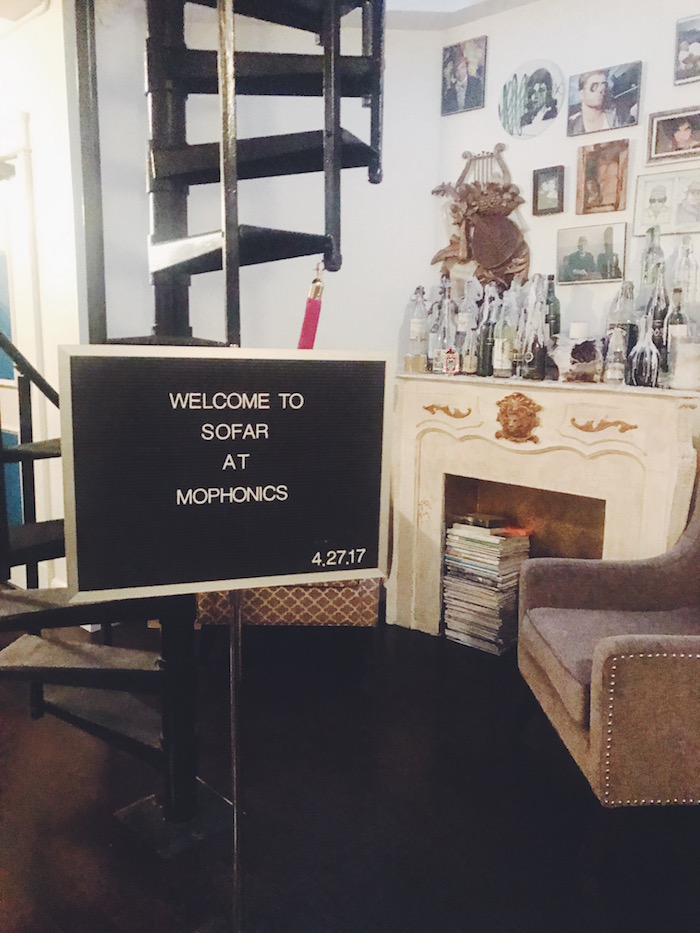 The basic premise of Sofar is this: intimate concerts with awesome artists and engaged audiences in surprising places. You purchase tickets to a concert, and you won't find out exactly where it is until about 48 hours before the concert (although you can specify neighborhoods, at least in New York City) and you don't find out who's playing until you show up.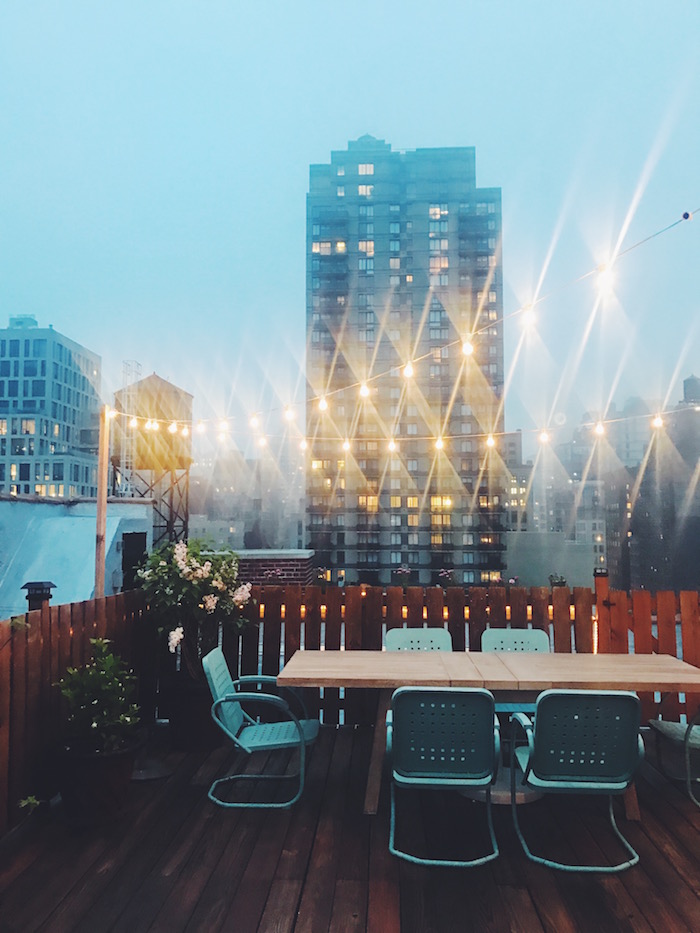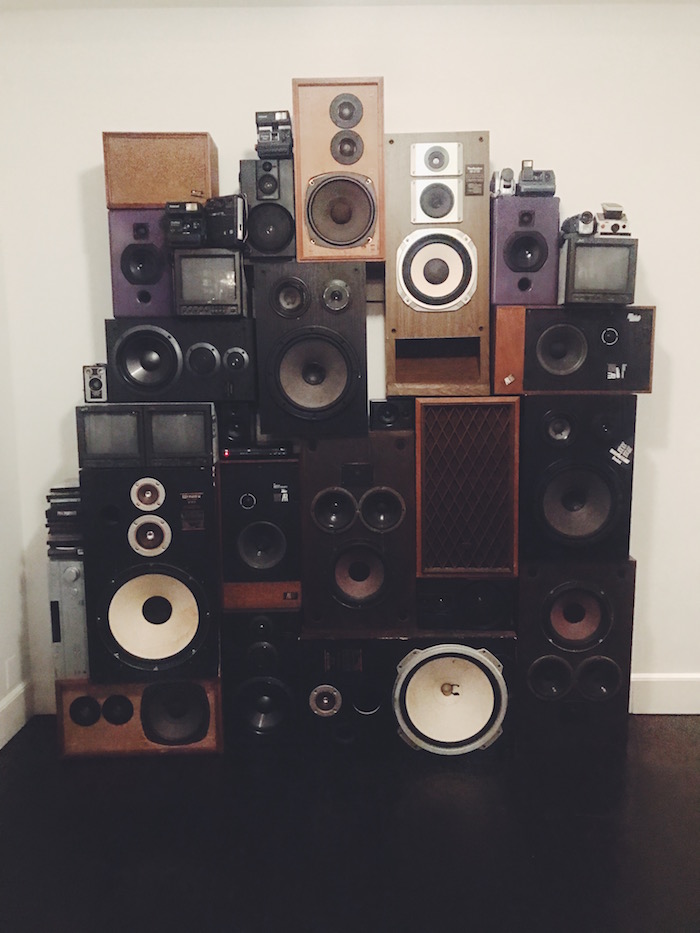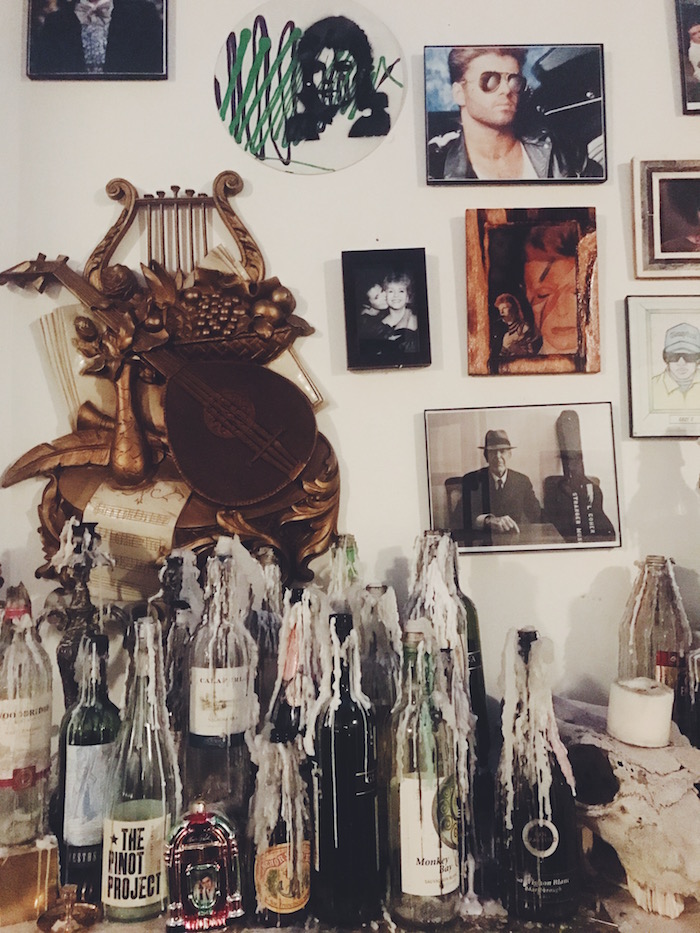 Our experience was in this really recording studio setup in Gramercy, complete with an incredible rooftop. I was so bummed that it was so cloudy out the night that we went: the sunset view would have been stunning! The interior had some gorgeous architectural details, as well as really funky decor and vibes. We found out when we got the venue address that it was BYOB (!), so we picked up a couple of beers on the way.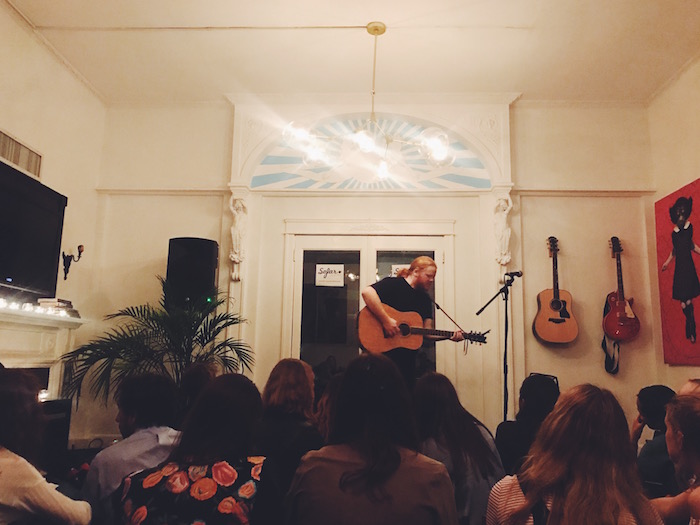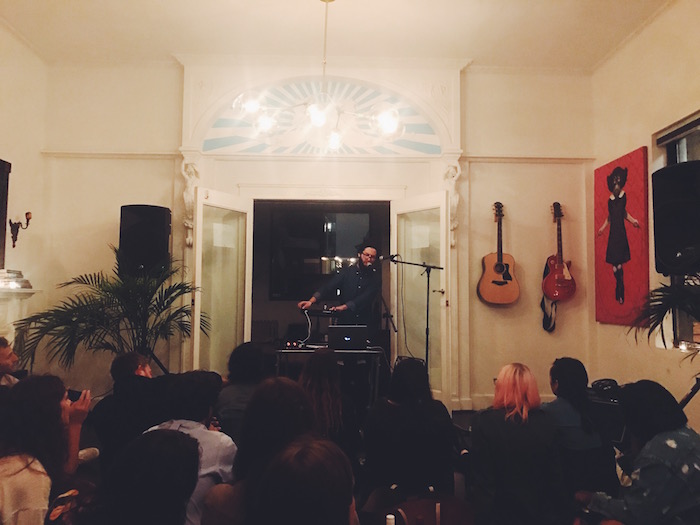 Once we arrived, we snagged a seat on the couch and watched three awesome and very different acts: a country/folk-esque singer and guitar player, an experimental DJ, and a soulful voice accompanied by a guitar. All of the artists were talented and had such different sounds: I can't imagine going to another concert with such an interesting diversity of sounds and approaches. We don't get to listen to nearly as much live music as we'd like, and this was a laid-back way to hear some good music without having to deal with crazy ticket prices and enormous, overwhelming auditoriums on one end or super crowded, sticky bars with people yelling over the music on the other end.
And although I wrote this as a "date night" post, there were a few groups of girlfriends with (several) bottles of wine and a few international solo travelers at the show. I think it would be such a good thing to do with friends, and a great thing to do in a new country. It'd be such a cool way to see the local music scene, and the vibe is very open and friendly, which is really welcoming to people attending by themselves.
Have you ever attended a Sofar Sounds show? 
If you're interested in checking out Sofar, use code CESTCHRISTINE-73BE6 to skip the line and get priority access to purchase tickets to the show of your choice.
p.s. check out a magic show, a sunset sail and all my favorite dates.