A visit to the United Nations
An activity that was at the top of my list of things I can't believe I haven't done in New York City: a tour of the United Nations headquarters! I finally found some time to squeeze in a tour between meetings last week: one thing that makes it extra tough to visit as a resident and not as a tourist is that tours are only offered during business hours Monday through Friday. And although tours only last an hour, they recommend arriving an hour in advance to get through check-in and security. I took a late afternoon tour and breezed through security, but I imagine that it's a different story in the morning or in the early afternoon when workers are coming back from lunch breaks.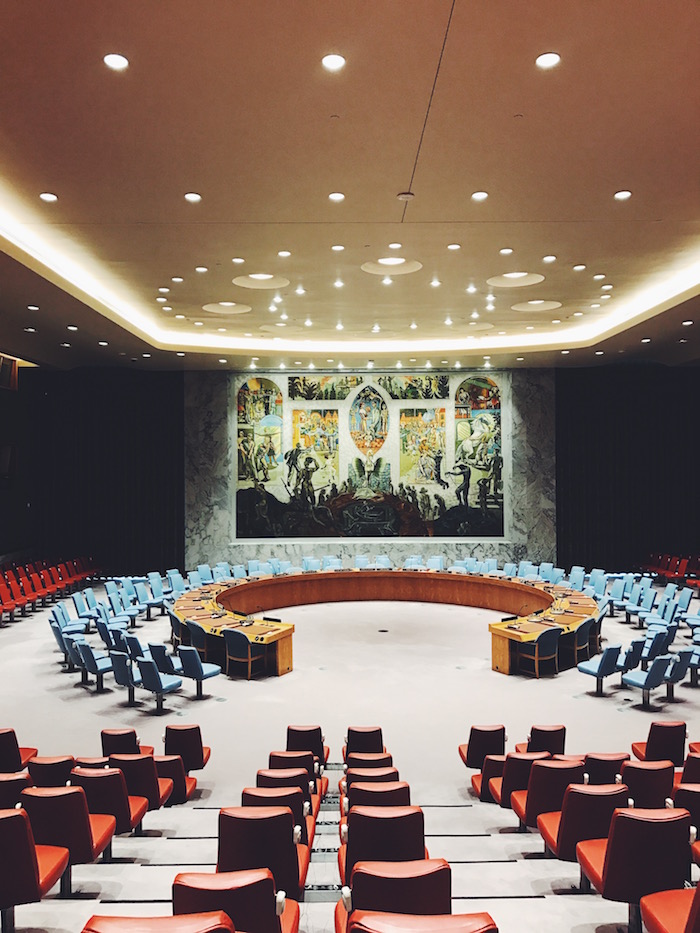 Fun fact: once you go through security at the UN, you're no longer in New York City or the United States. It's a whole separate entity! It was actually a really interesting tour: the architecture is grand and stunning, and there's a ton of interesting artwork (most is donated by individual nations). And I honestly didn't know that much about the United Nations or what it did around the globe, so it was a really helpful and educational crash-course in international politics and global aid. Definitely well worth the $22 fee and difficult scheduling!

Have you been to the United Nations before? What did you think?