A visit to the Guggenheim
One of the things that I'm working on right now is going to all of the iconic New York City things that can get lost in the shuffle when you've been living here for a while. A few weekends ago, I headed to the Upper East Side to visit the Guggenheim for the very first time.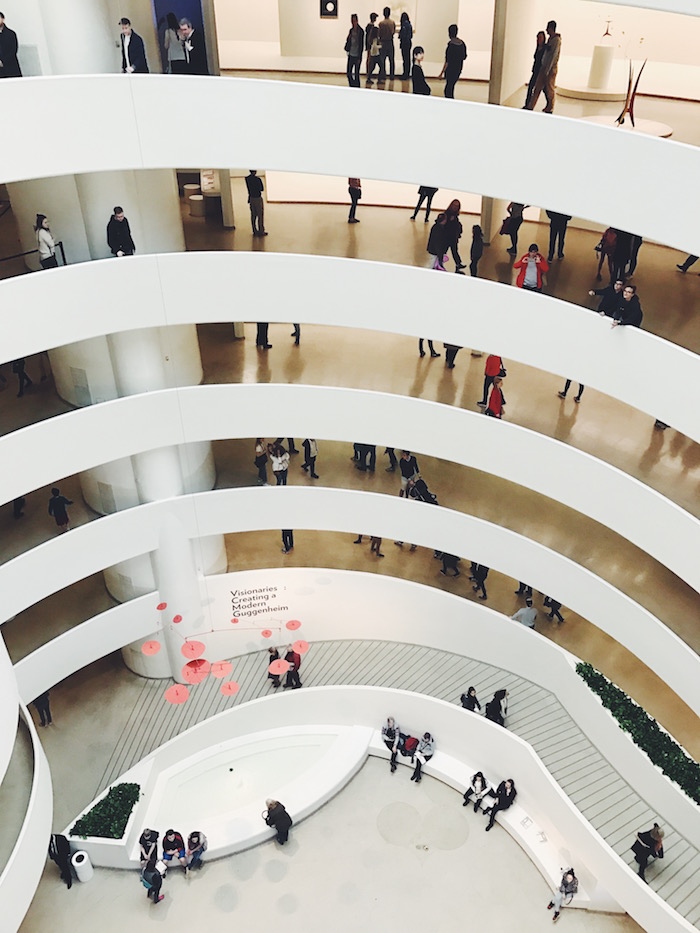 I have to say, I wanted to go to the Guggenheim mostly to see the building designed by Frank Lloyd Wright–but I was pleasantly surprised to discover that the collection was exactly the kind of art that I love. As soon as I walked up to the first floor and saw a colorful Kandinsky, I was sold: he's one of my favorite artists. It's a collection of modern masterpieces, with paintings by the best impressionists and cubists. And the design of the museum is incredibly singular and impressive: the rotunda actually encourages this really great flow of seeing the art in the building, and creates a cool people-watching experience. I really loved my time in the museum (and my walk in Central Park afterwards), and wish it hadn't taken me so long to get here!
Have you been to the Guggenheim? Love it or hate it?