The best of Secret Bay
Secret Bay is basically what honeymoon dreams are made of: personal staff, plunge pools and private villas overlooking the Caribbean. It comes as no surprise that we are very much beach people: my idea of the perfect unplugged vacation involves a good book, a rum drink with an umbrella in it and sand beneath my toes. And for our honeymoon, we basically wanted the best possible version of that: luckily, Secret Bay delivered!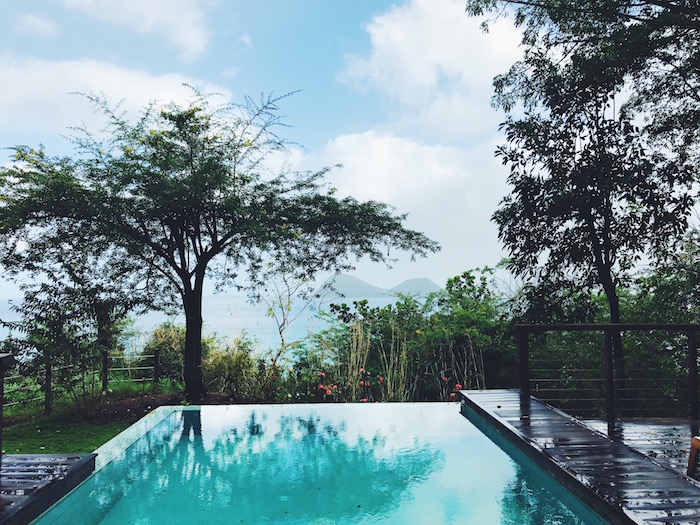 I'm a big fan of staying in both apartments and hotels when I travel, and Secret Bay is kind of a perfect blend of the two. The whole resort is made up of just eight super-luxe villas set right on a lovely swimming cove, and each villa comes with dedicated staff (including your own personal chef!) and unparalleled views over the sea. Although the staff is super helpful about setting up activities on the island, we chose to just relax and enjoy the property for the three days we were there–and I have absolutely zero complaints about that decision.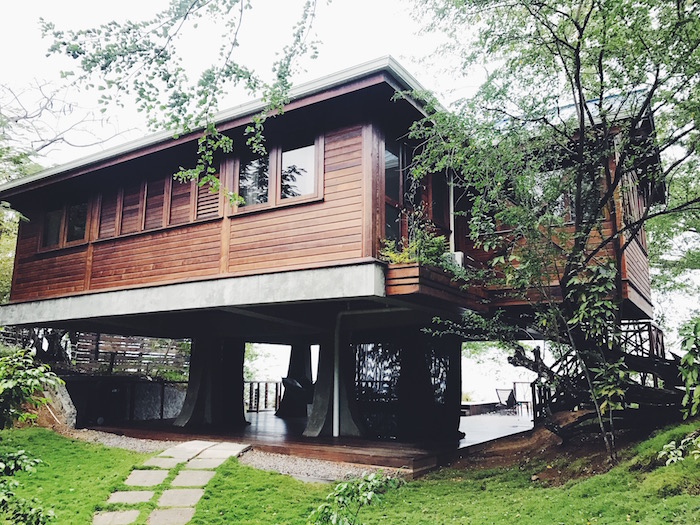 My jaw just about dropped when I spotted our villa: it was like a tropical log cabin, and it felt heaps bigger than our actual apartment!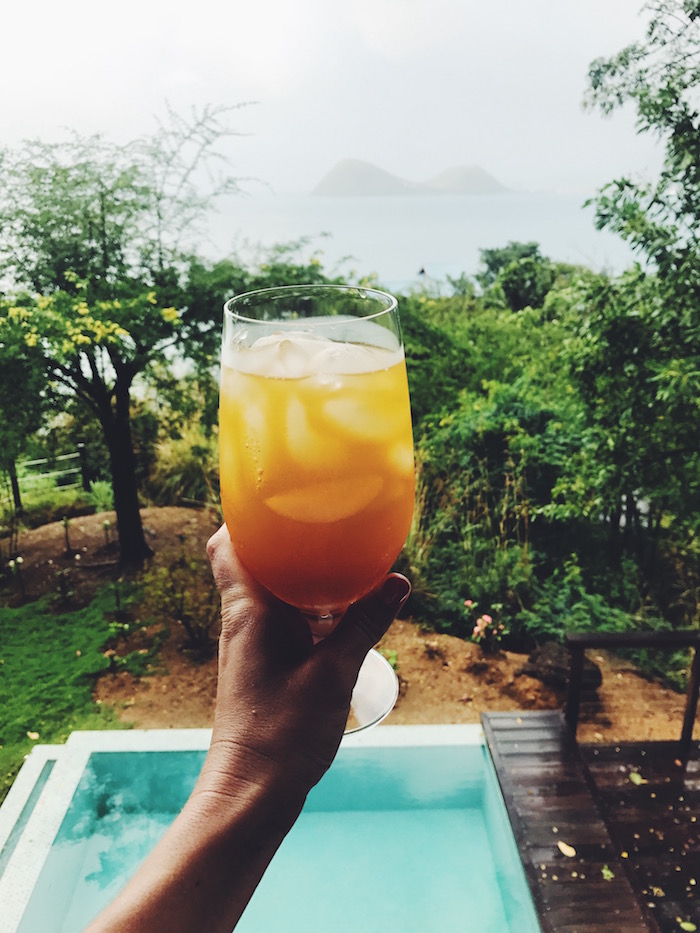 My favorite first stop at any property in the Caribbean: a rum punch with a view! 
We logged plenty of hours on these chairs with our books or just relaxing and watching the sunset.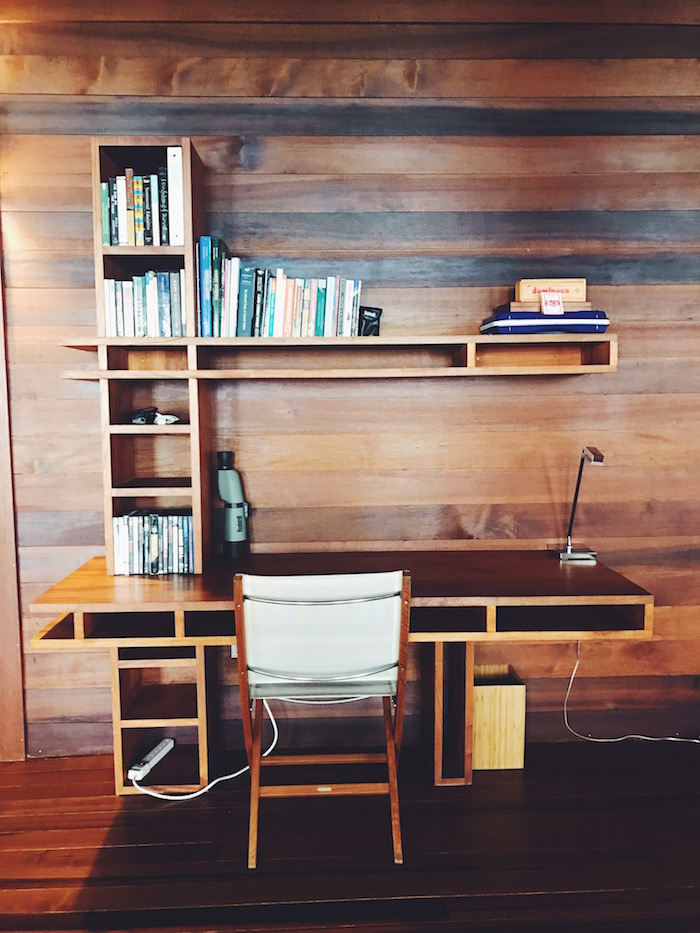 One of the best things about the villa was how connected it was! David immediately set up the Bose wireless speaker so that we could listen to music out on the porch. And one of the days was a bit rainier than we would have liked, so we took it as an opportunity to catch up on some of our favorite shows–super easy since there was an Apple TV. And although I didn't have my laptop charger to really get any work done (which was probably a blessing in disguise), I must admit I did daydream a little bit about how much I'd love to have a desk setup like this to get all my writing done at home.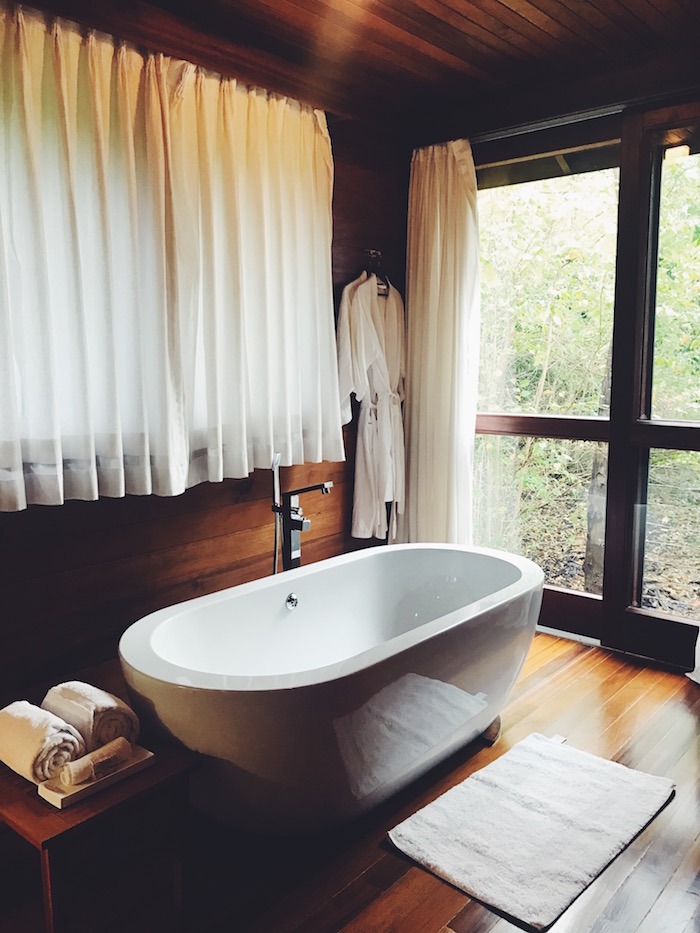 And without a doubt, our favorite part of the whole place: this bathtub! Isn't it grand?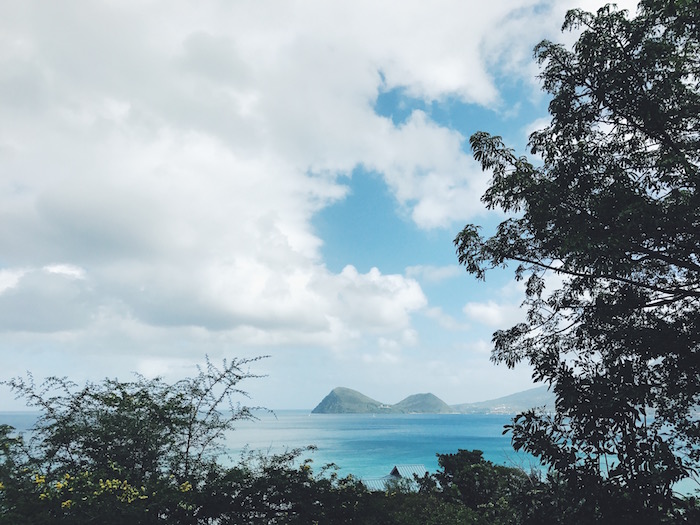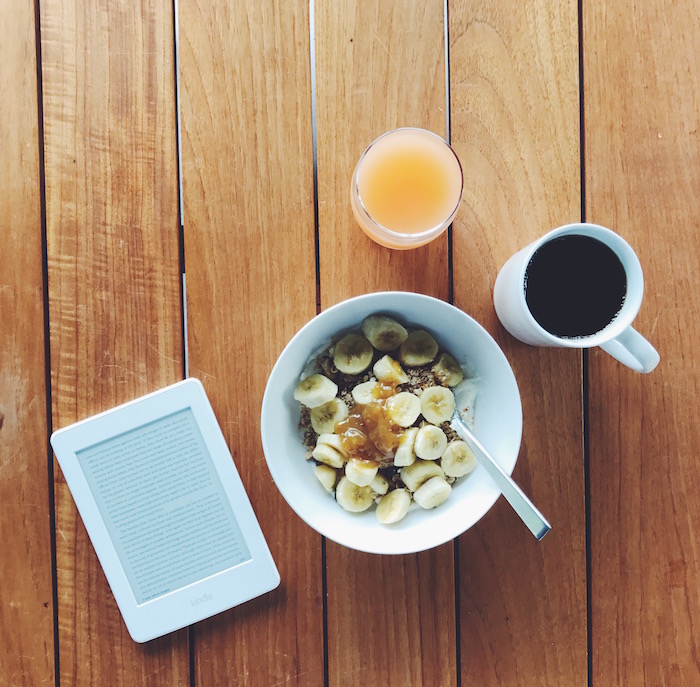 You can opt to have your refrigerator pre-stocked with groceries–the costs are about the same as if you went to a grocery store, but it is pretty nice to not have to worry about actually shopping or schlepping things back. We opted to have breakfast goodies on hand, as well as coffee, rum and local ice cream (all of the important things!). It was so nice to wake up at our own pace (aka me first, and David later) and be able to enjoy breakfast on our balcony overlooking the ocean.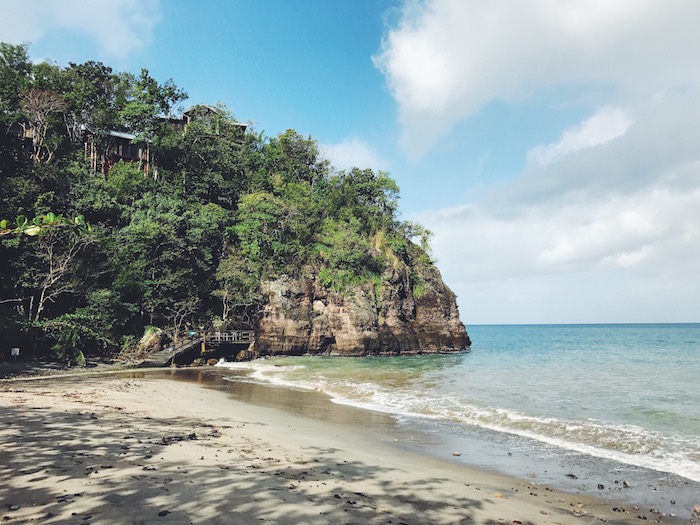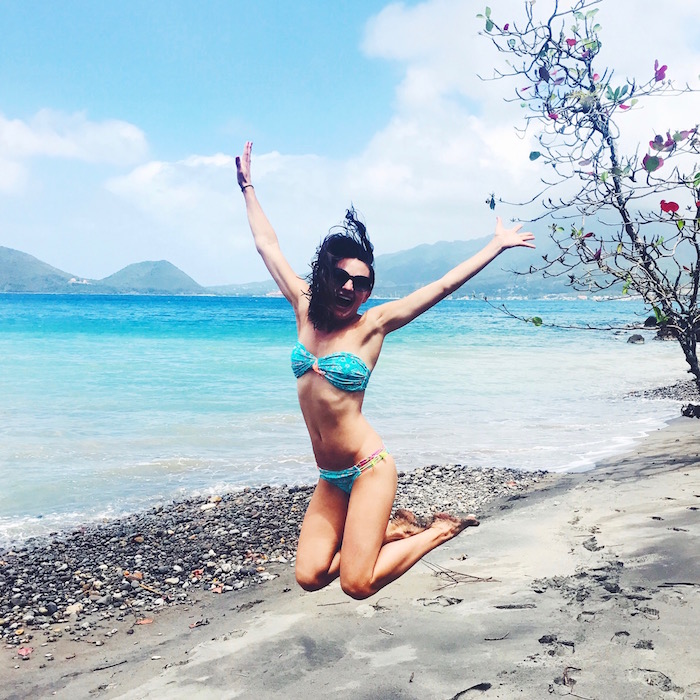 This is the private beach officially known as Secret Bay. Unlike the wild Atlantic coast on the other side of Dominica, the Caribbean side is calmer and easier to swim in. So gorgeous!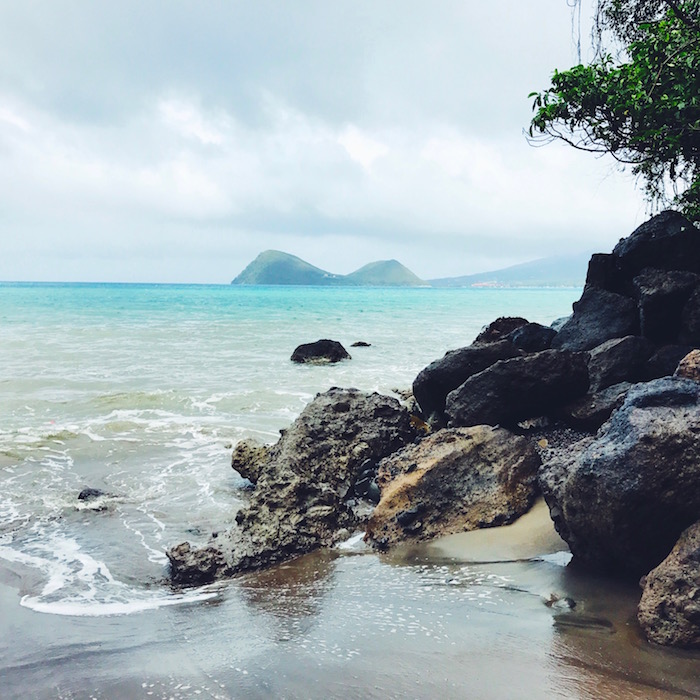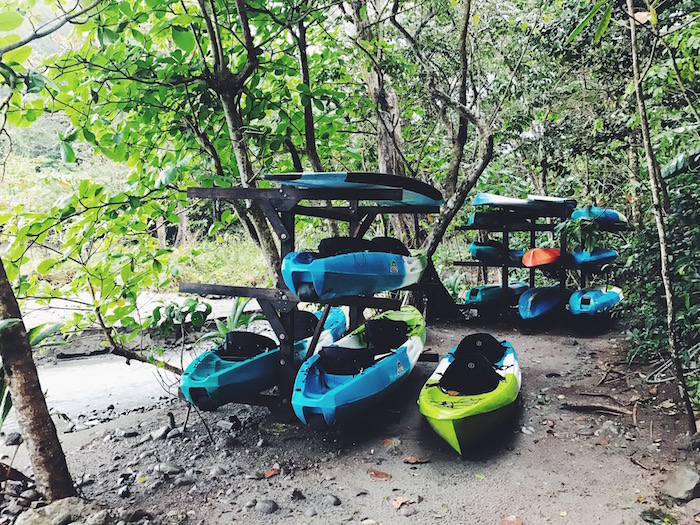 There are kayaks and stand-up paddleboards that you can borrow whenever you want…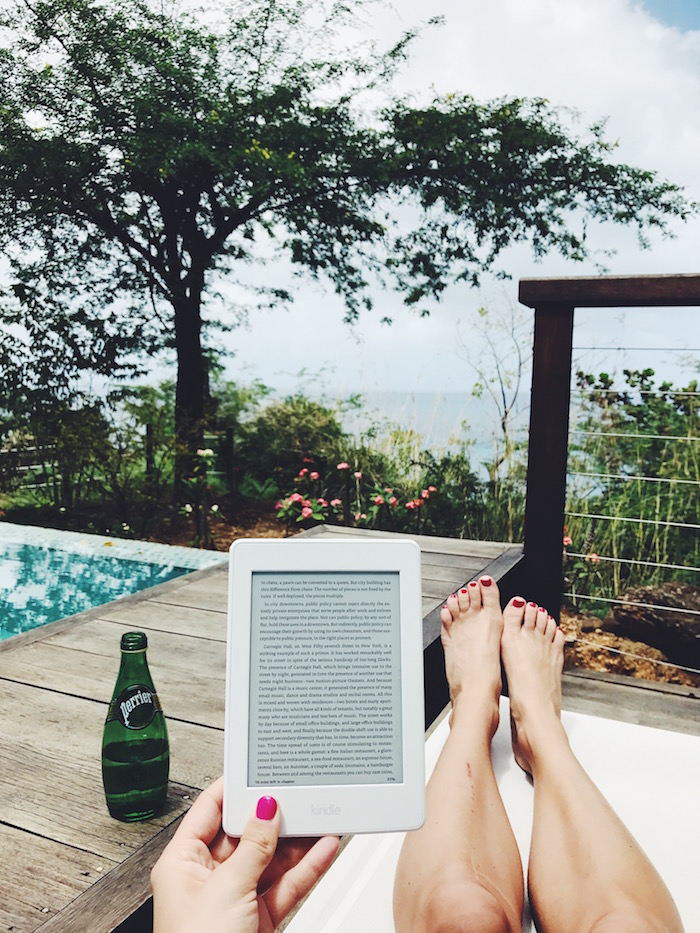 …but I couldn't put down Little Big Man and The Death and Life of Great American Cities!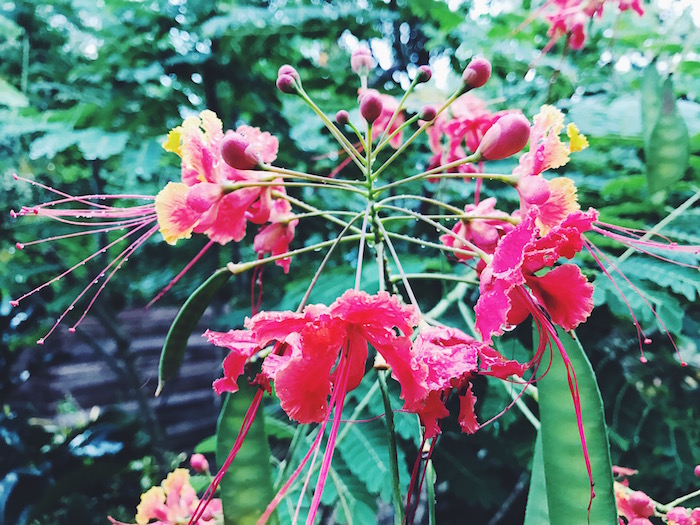 After our tour of local and medicinal plants during our stay at Rosalie Bay, I had so much fun walking around and trying to see which ones I could identify. Honestly, I have a future as a crazy plant lady (David would say that it's not the future but I digress!).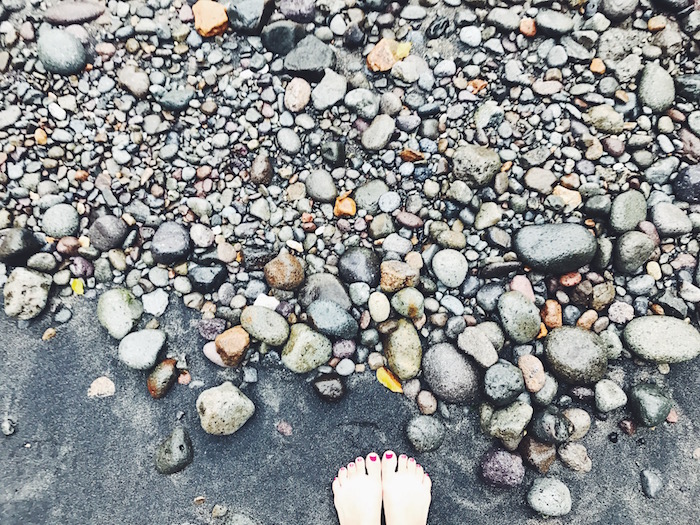 Although most of the beach was sandy, there was a pebbly part that reminded me so much of the beaches in Nice! There's a certain sound of the water rushing in and out over the rocks that's just so calming.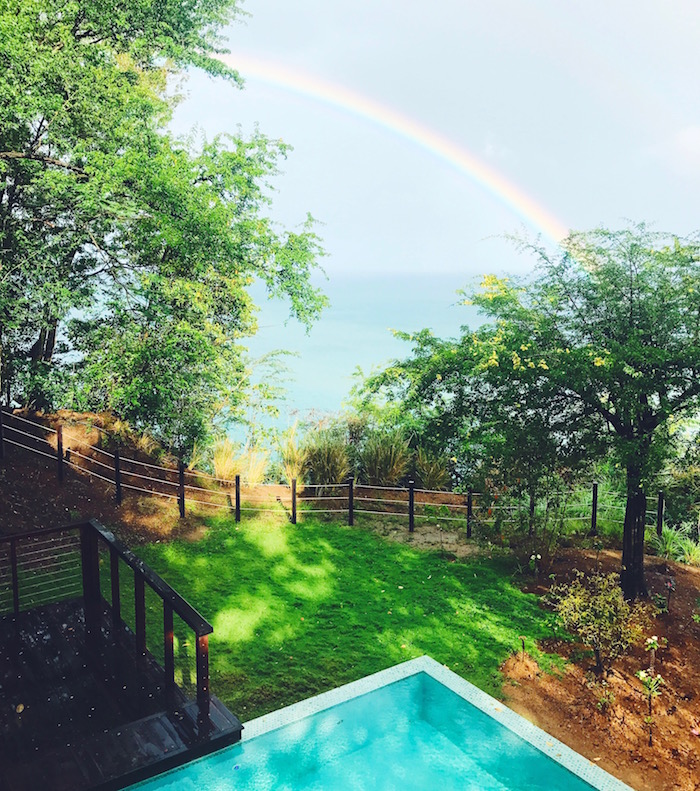 Please note that Secret Bay kindly offered us a complimentary stay, but all opinions are my own.
What's your favorite photo of Secret Bay? What would you be most excited to experience?