Of the moment // 4.7.17
One of the reasons why I blog is simply to have the space to write: getting things "on paper" helps me to process my feelings and organize my thoughts. I also love having a record of my life over the past few years: a place that holds all of my stories, my photos, the ups and downs of travel. But sometimes, I also just want to remember and share the little things that brought me day-to-day joy. Every Friday, I'll give you a peek into the book I currently can't put down, a great restaurant discovery, a fun new product or an inspiring quote: a few things that I think you might enjoy before we all take off into the glory that is the weekend!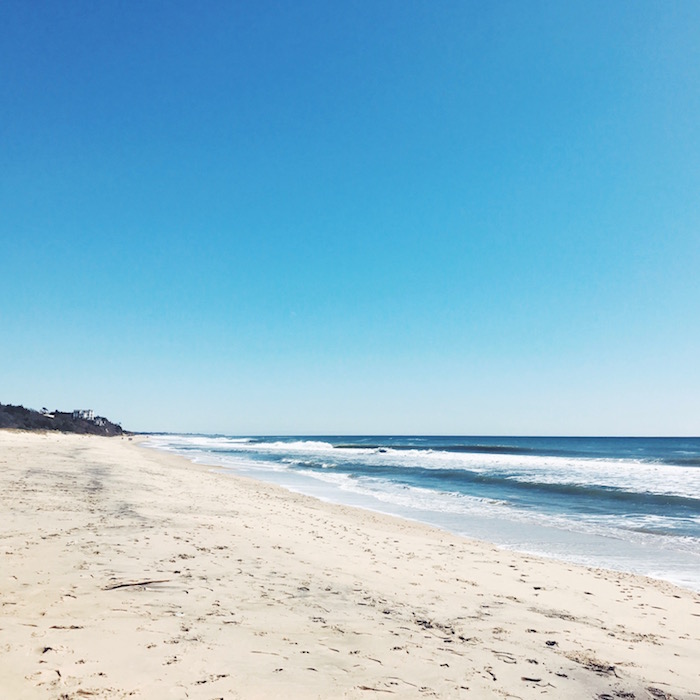 Remember last week when I said that I didn't have any plans for the weekend? WRONG. On Saturday morning, my New York City best friends burst into my apartment with champagne and bagels for a surprise bachelorette! They kidnapped Gert and me to the Hamptons for 36 hours: we went wine tasting, made pizza and watched Magic Mike (ha!) while doing sheet masks, and had mimosas and brunch overlooking the beach. The craziest part is that I have another bachelorette on the West Coast in a few weeks! It's funny how life works out: I secretly got married and told my friends I didn't want any bachelorettes (mostly because I didn't want to wear matching shirts, have to take shots or make anyone feel compelled to spend money on me, especially traveling across coasts) and somehow I ended up getting two parties that are very chill and very me. Feeling so, so loved and so lucky to have such incredible friends. Shout-out to Kate on the East Coast and Katelyn/Aly on the West Coast for making it all happen!
Podcasts
I've been binging on S-Town all week. I can't wait until my friends are done with it too and we can hash it all out over a glass of wine! 
New York City
I'll write more about this later, but I checked Amateur Night at the Apollo off my list of things-I-can't-believe-I-still-haven't-done-in-NYC and I HIGHLY recommend it. So much fun and such good vibes!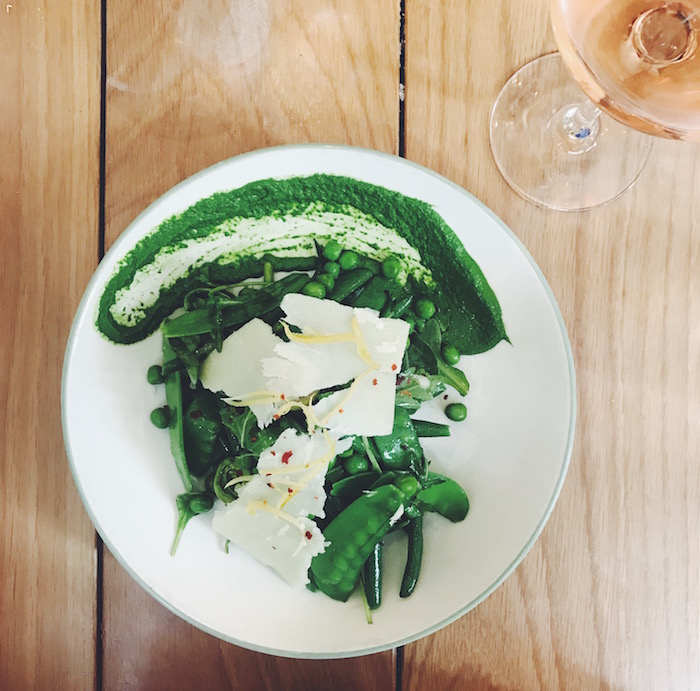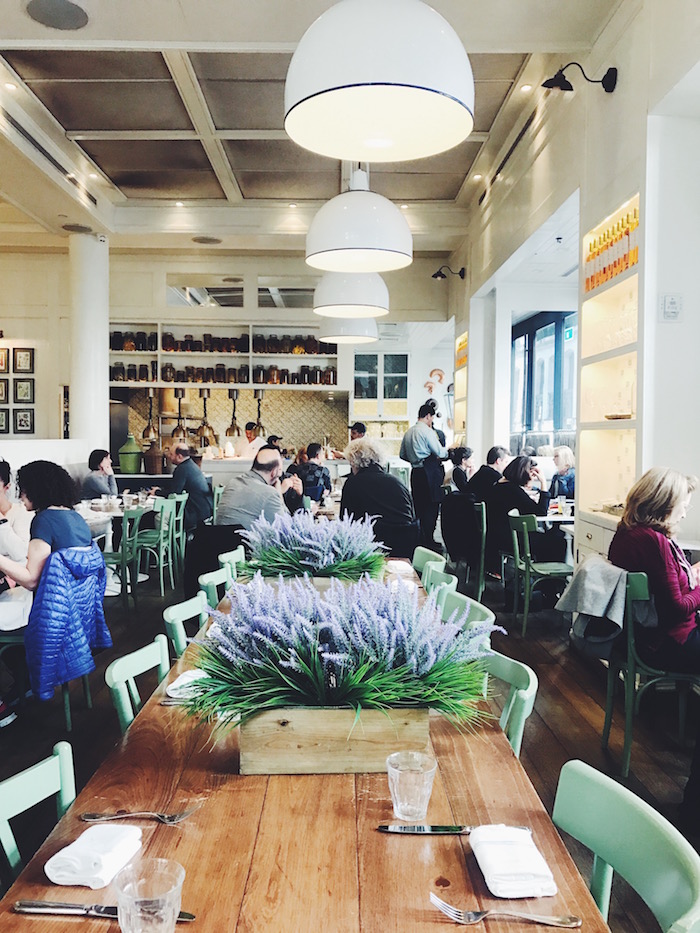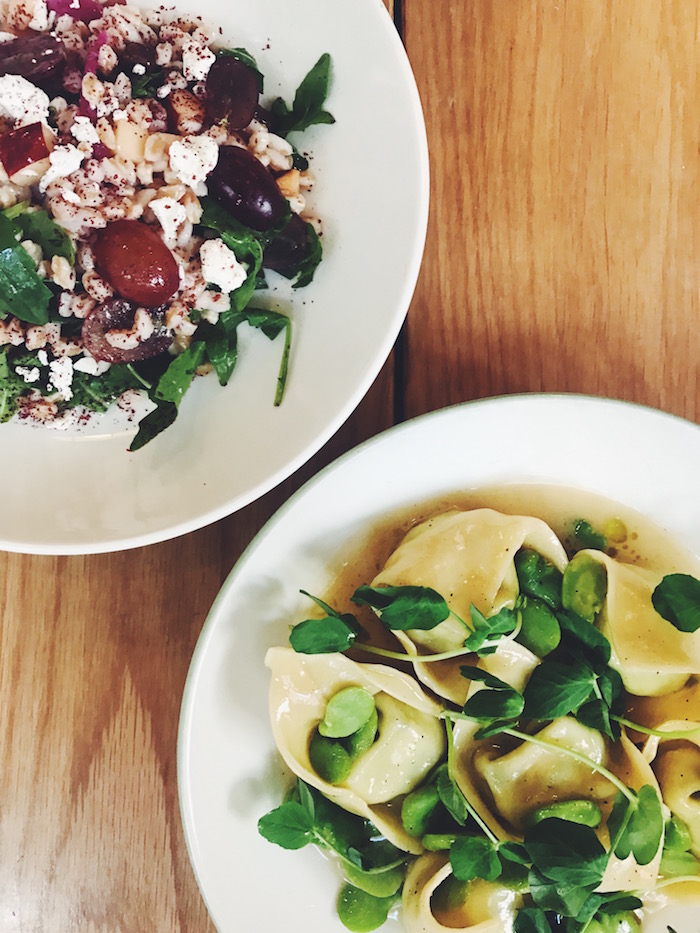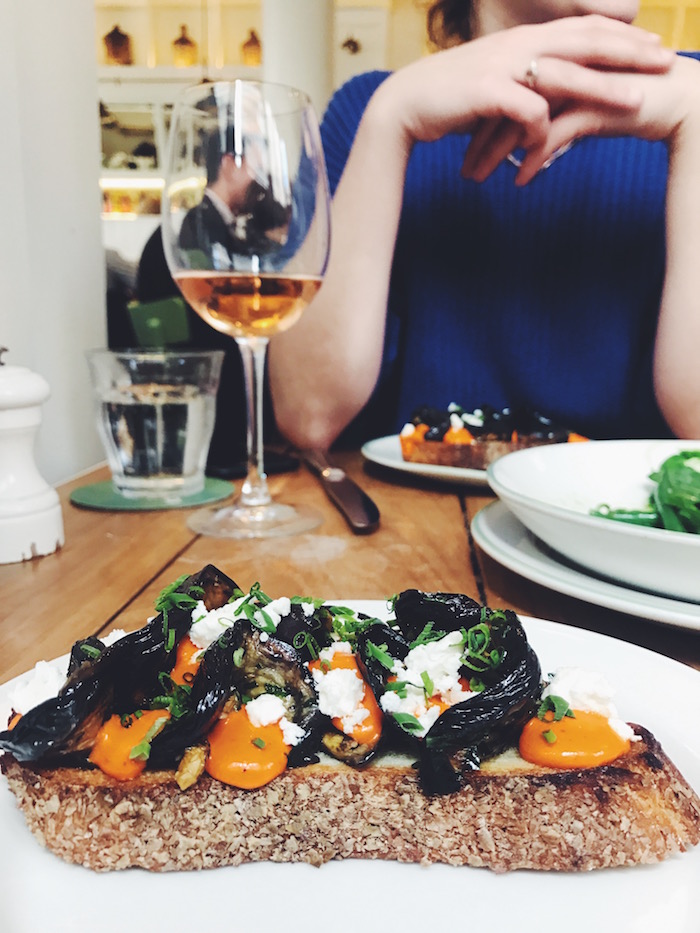 Eats
I had the loveliest ladies lunch at La Pecora Bianca this week: it is such a gem in NoMad! Although I will say that it's hard to have a bad lunch when it consists of rosé on a Wednesday, we were swooning over the newest additions to their spring menu, like these lima bean and fava bean ravioli and toast topped with eggplant and spicy peppery sauce. The interior is also full of light, mint-green accents and lavender flowers–very country chic.
Reads
My mom sent me A Man Called Ove in paperback, and it's been such a nice novel to work through before bed. Set in Sweden, it's about a grumpy old man–and it's surprisingly sweet.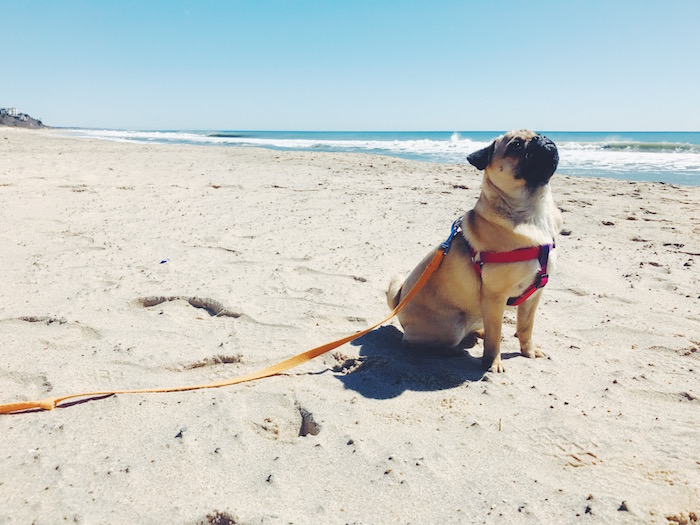 Words
"Trying to do it all and expecting that it all can be done exactly right is a recipe for disappointment. Perfection is the enemy." -Sheryl Sandberg
We're having a pretty standard weekend in Brooklyn, as long as the weather cooperates: a ConBody class, a few solo flower adventures and a double date. Maybe a bit of spring cleaning?!