Of the moment // 3.17.17
One of the reasons why I blog is simply to have the space to write: getting things "on paper" helps me to process my feelings and organize my thoughts. I also love having a record of my life over the past few years: a place that holds all of my stories, my photos, the ups and downs of travel. But sometimes, I also just want to remember and share the little things that brought me day-to-day joy. Every Friday, I'll give you a peek into the book I currently can't put down, a great restaurant discovery, a fun new product or an inspiring quote: a few things that I think you might enjoy before we all take off into the glory that is the weekend!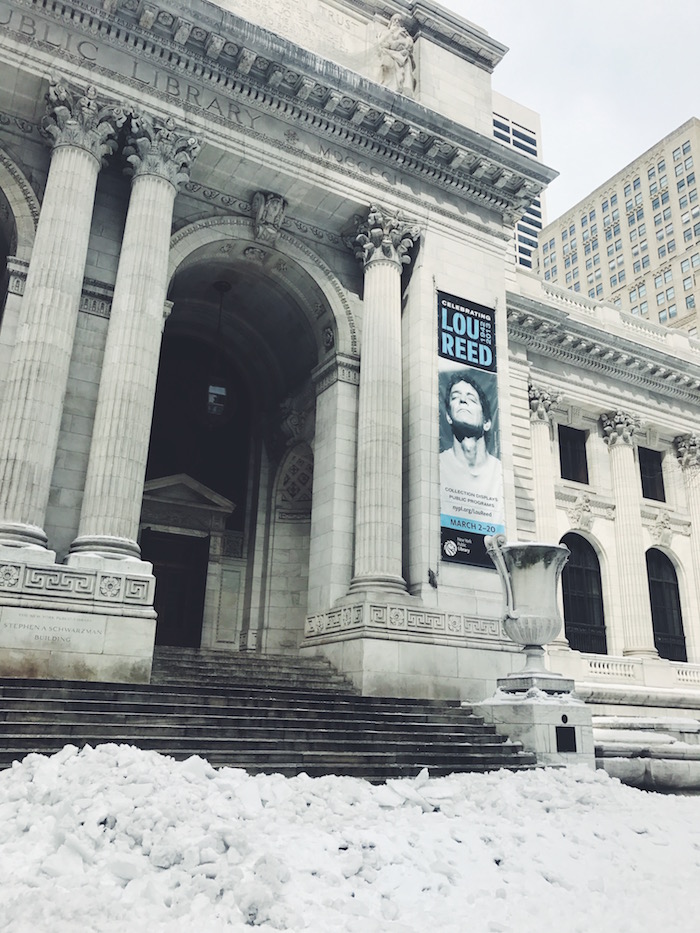 Welp, we're back to real life after 10 glorious days of life in paradise! Cue subway delays, snowstorms and a million pressing work deadlines: it was quite the welcome back to New York City. That said, it was nice to be reunited with my pug, sleep in my own bed again and be greeted by a box full of ready-to-go dinner ingredients (p.s. I have five free Blue Apron meals to give away to new subscribers–if you want one, leave your email address in the comments below!). In general, I find that the mark of a good life is being just as excited to come home as you were to go on vacation–and while I would highly prefer to come home to some sunshine and spring buds instead of knee-high slush puddles, I'm still very happy to be back!
Reads
I'm currently trading off chapters between Little Big Man and The Death and Life of Great American Cities. I love a good American Western, and although Little Big Man is no Lonesome Dove (one of my top five books ever!), it's a page-turner and it makes me nostalgic for the wide open skies of the American West. Written by activist Jane Jacobs as a critique of 1950s urban planning (and largely in response to Robert Moses' love of slicing cities with expressways), it's interesting to read now and note how much has changed (and how much hasn't).
New York City
On my list of things-I-can't-believe-I-still-haven't-done-in-NYC: going (window) shopping at Barney's. I finally popped in this week, and it feels like a high fashion museum: it's all glass and mirrors and clothing displayed like fine pieces of art, and even a spiral marble staircase! It feels so modern and downtown chic, especially compared to the grand old guard of department stores on Fifth Avenue. My personal favorite part, of course–the mask bar!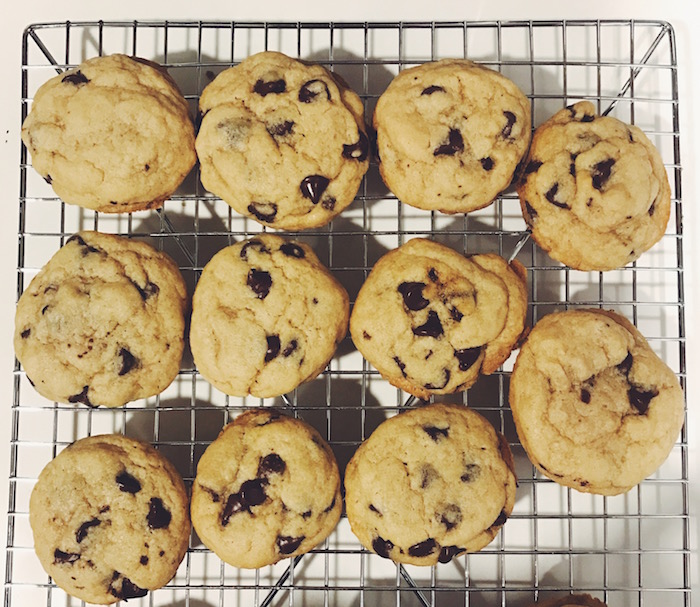 Sweet Tooth
We had a snow day earlier this week–failed storm Stella!–and the upside was a cozy work-from-home day. Near the end of the afternoon, I realized we had all of the ingredients for cookies except for chocolate chips–so I sent David on a mission to buy some in exchange for some afternoon homemade goodies. I tried out this recipe, and they were delightfully chewy and full of gooey chocolate chips. I need to remember to put baking ingredients on my future snow day grocery lists–I'm always in the mood to whip something up after a long day of being cooped up inside!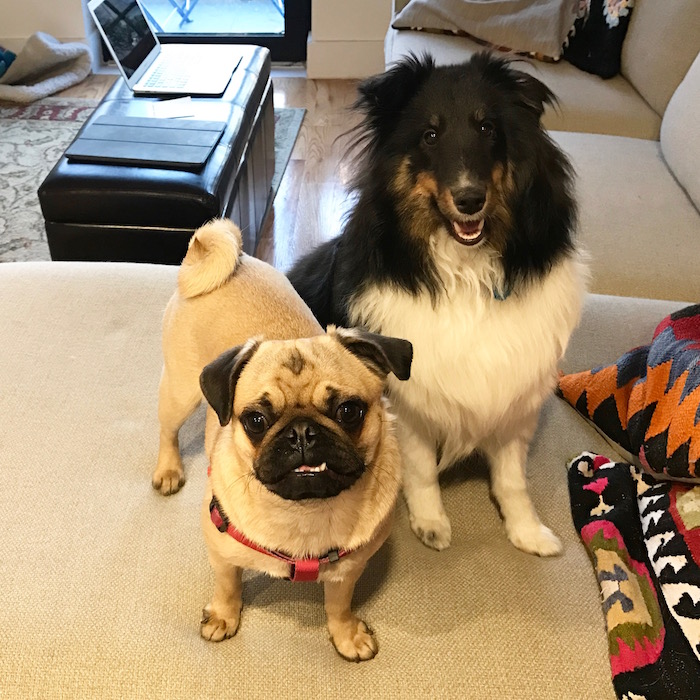 Quotes
"At the end of your life, at the end of YOUR life, what essence emerges? What have you filled the world with? In remembering you, what words will others choose?" -Amy Krouse Rosenthal
This weekend, I'm going to a silent yoga and meditation retreat in the Berkshires — for the fourth time! This is how I felt about it after my first retreat.