Exciting news: we're married!
Surprise! We slipped away yesterday to get married in front of our parents and our very best friends at the courthouse. Our ceremony was simple and sweet, and we then had a lovely luncheon at Tiny's and popped a bottle of champagne on our balcony at The William Vale. Full details and photos will come soon, but suffice to say that it was a wonderful day and we're so happy to be officially husband and wife.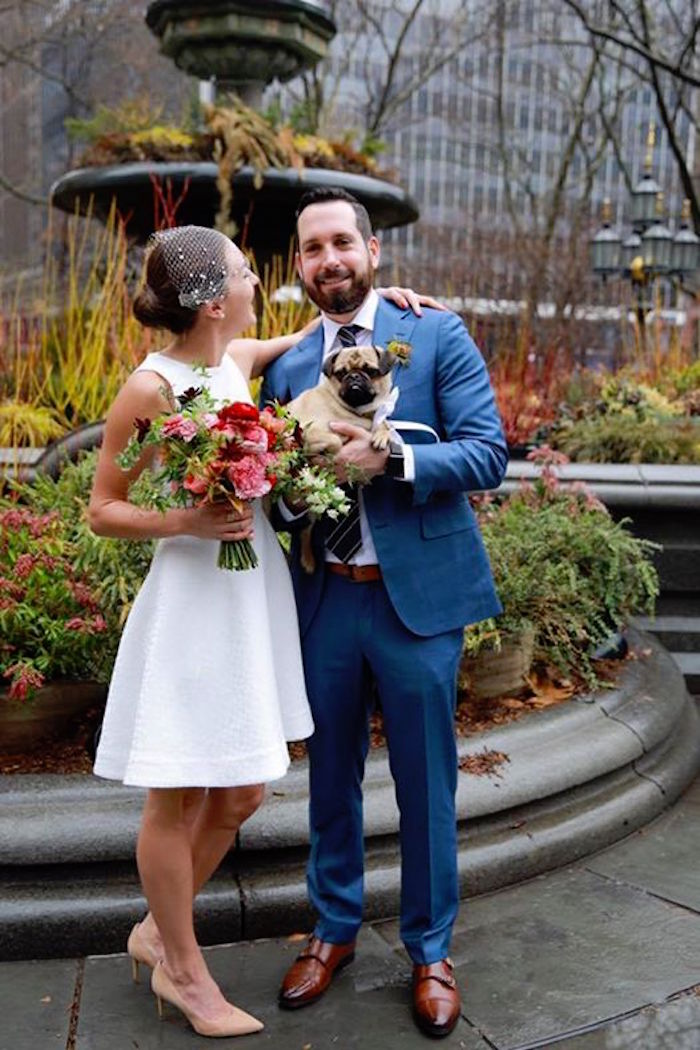 And now we're off on our honeymoon! We'll be spending the next nine days in St Lucia and Dominica. No huge plans other than a lot of sunshine, plenty of rum drinks and some waterfall hikes. Although I'm going to try to disconnect a bit and fully relax and enjoy this new chapter (I accidentally forgot to pack my computer charger SO might be disconnecting far more than I planned!), I have a few posts scheduled for next week and I'll likely be posting on Instagram and Instagram Stories (as well as doing a couple of takeovers for @AFARMedia and @CNTraveler!).
Also: if you have any questions about our wedding, feel free to comment below and I can answer them in a post!