Of the moment // 7.15.16
One of the reasons why I blog is simply to have the space to write: getting things "on paper" helps me to process my feelings and organize my thoughts. I also love having a record of my life over the past few years: a place that holds all of my stories, my photos, the ups and downs of travel. But sometimes, I also just want to remember and share the little things that brought me day-to-day joy. Every Friday, I'll give you a peek into the book I currently can't put down, a great restaurant discovery, a fun new product or an inspiring quote: a few things that I think you might enjoy before we all take off into the glory that is the weekend!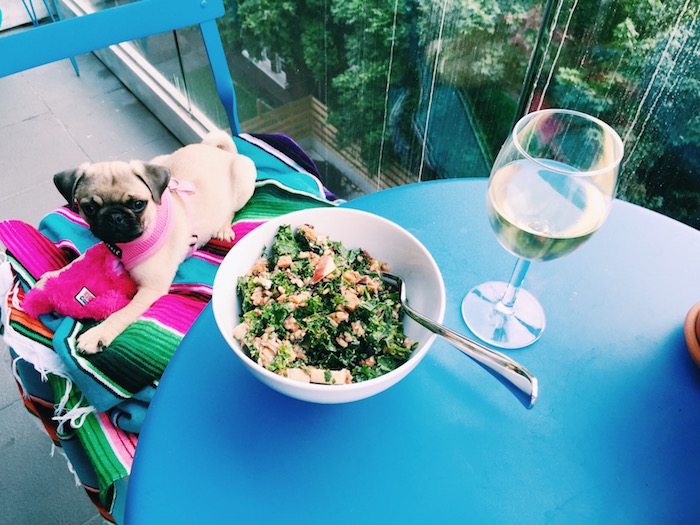 Having a puppy has to be the greatest way to un-overschedule your life. One of the toughest parts about living in New York City is that there are constantly fun things to do and interesting people to meet: because of that, I often feel like I've spent the last (almost) four years in a constant state of coffee date to networking lunch to happy hour to dinner out and back again. But with a tiny baby puppy at home, I've only said yes to the things I REALLY want to do and I'm willing to make some sacrifices for. It's been a great way to put friendships and work opportunities in perspective–and also, spend a lot more time cooking, reading and hanging out at home.
Blooms
My Brooklyn Botanic Garden membership continues to be the best $50 I've spent this year. I regularly get "bloom alerts" in my inbox, letting me know what's currently flourishing, from cherry trees to tulips to bluebells. When I saw the email this week that the water lilies were in peak bloom, I was surprised: for some reason, those blooms have never really seemed "real" to me. Nonetheless, I woke up early to treat myself to a walk through the gardens to see them: not only did I have the whole place to myself, but the lilies were beautiful! Such a wonderful way to start the morning.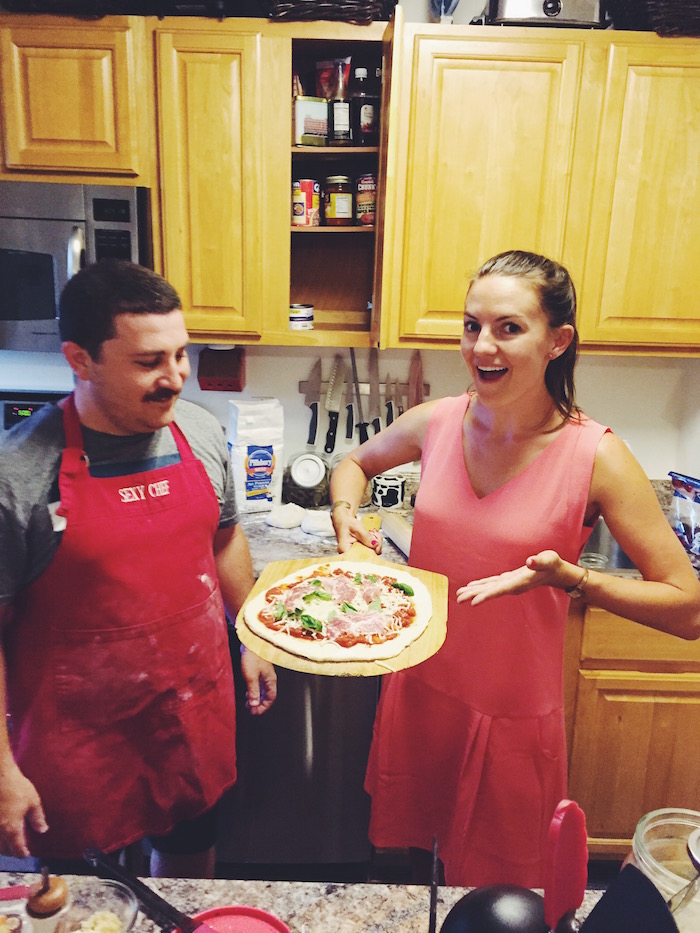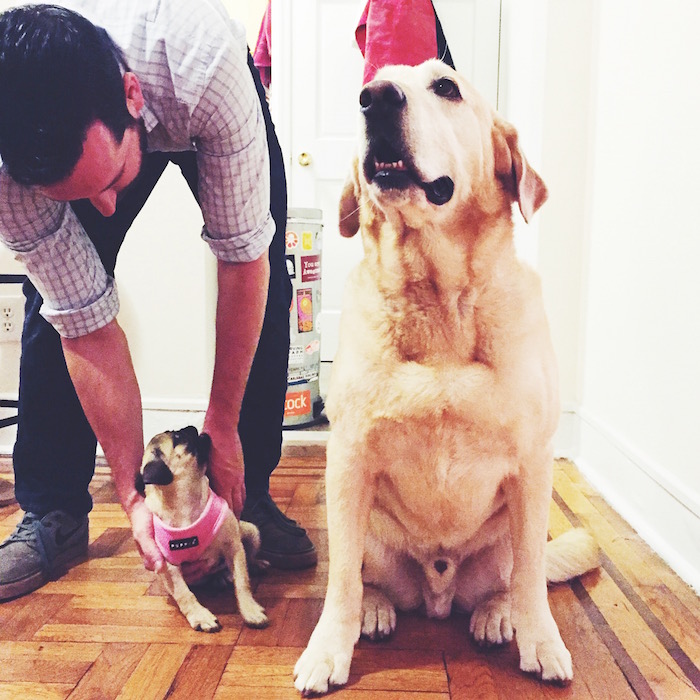 Pug Life
My friends Kate and Austin just reignited a fun tradition carried on from his childhood: Pizza Monday! Basically, they make homemade pizza every Monday night and anyone who is around is invited to come over: bring your own toppings and something to drink. We went over this week for delicious pizza, a few glasses of wine, and to introduce Gertie to Prince (their golden lab who we frequently pet-sit). We can't wait until they're best friends!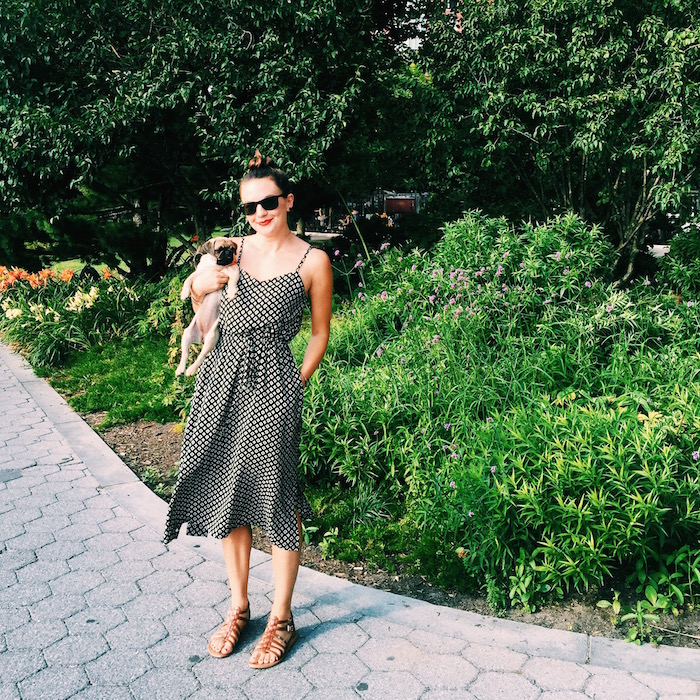 Looks
No matter how much closet purging I do, I still believe that I end up wearing 20% of my clothes 80% of the time. And that's super true when it comes to to the pieces I have from Bridge & Burn: they're all so comfortable and functional and cute that I end up gravitating to them whenever I can't decide what to wear. Case in point: this black-and-white sundress that's flattering without being too tight, hits at the perfect length to go from day to night, and has POCKETS. It's been my go-to for work, weekend and date night, all in one.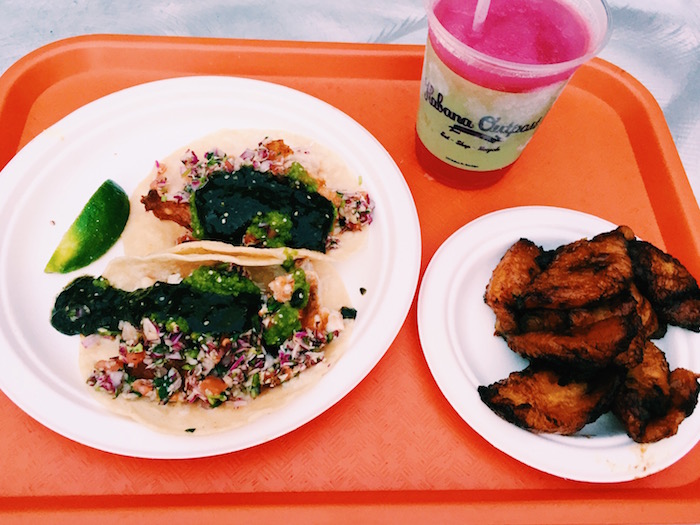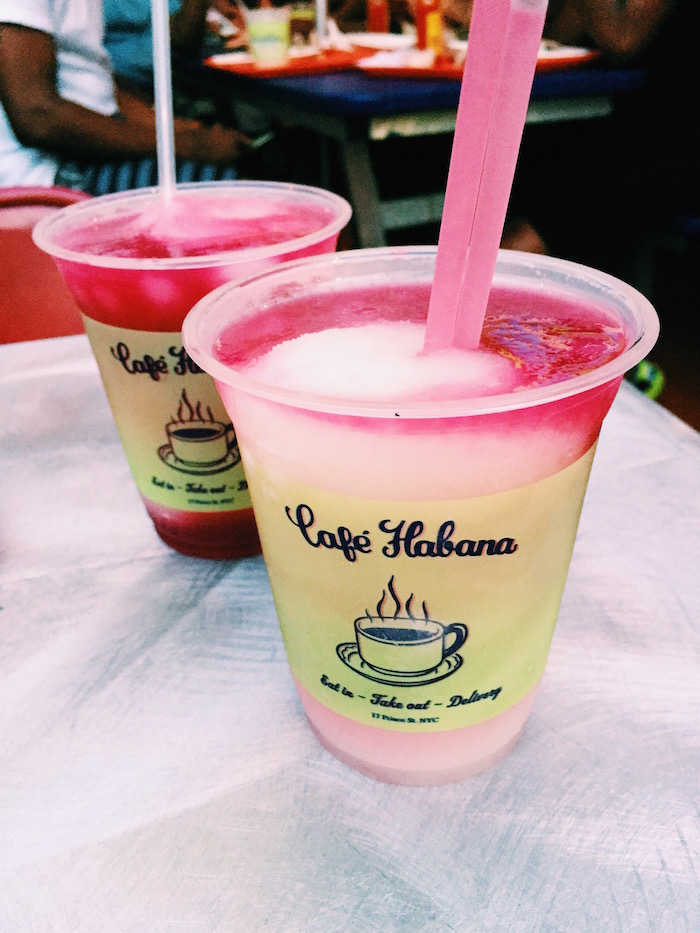 Eats & Drinks
When we moved to Bed-Stuy, Habana Outpost was one of the places I was most excited to be closer to–and then somehow, nine months flew by and we never made it there! Last night, we made the 20-minute walk in the late evening heat to sit outside in the courtyard for frozen sangria margaritas (two rounds, because they were SO good), fish tacos and sweet plantains. YUM.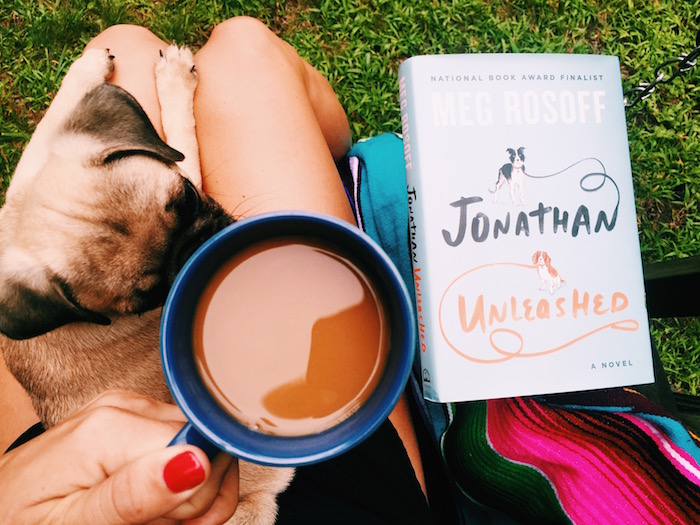 Reads
I started reading Unleashed while we were in the Berkshires last weekend: it's the story of a young guy who unexpectedly acquires two dogs while living in New York City. Although I feel like I've got quite the memoir coming on the utter reality of owning a dog here, this is a fun and lighthearted look at how the two pooches affect his life and relationships, and ultimately inspire him.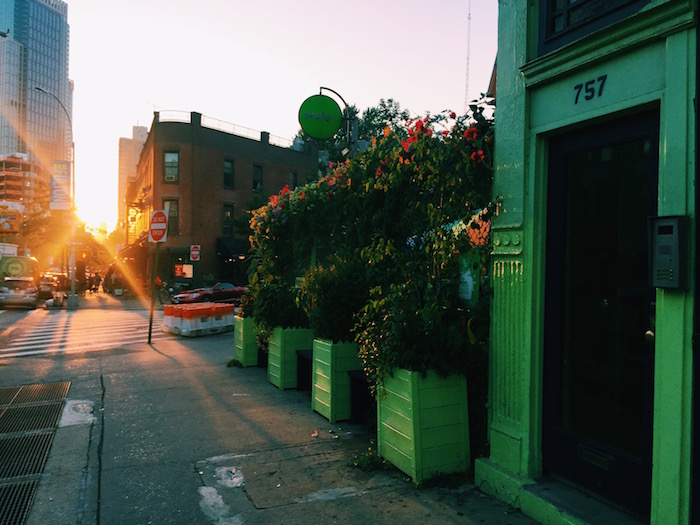 Words
"The purpose of life is to live it, to taste experience to the utmost, to reach out eagerly and without fear for newer and richer experience." -Eleanor Roosevelt
This weekend, we're keeping it low-key in Brooklyn: dinner with a group of girlfriends tonight, a rooftop BBQ tomorrow, as many yoga classes as I can squeeze in, and introducing Gertie to a few more dog-friends.