A long weekend in Scottsdale
I don't even know where to begin with my trip to Scottsdale! It was SO jam-packed, but all full of fun stuff: hikes, hot air balloon rides, spa treatments, delicious meals and lounging at the pool in between any and all activities.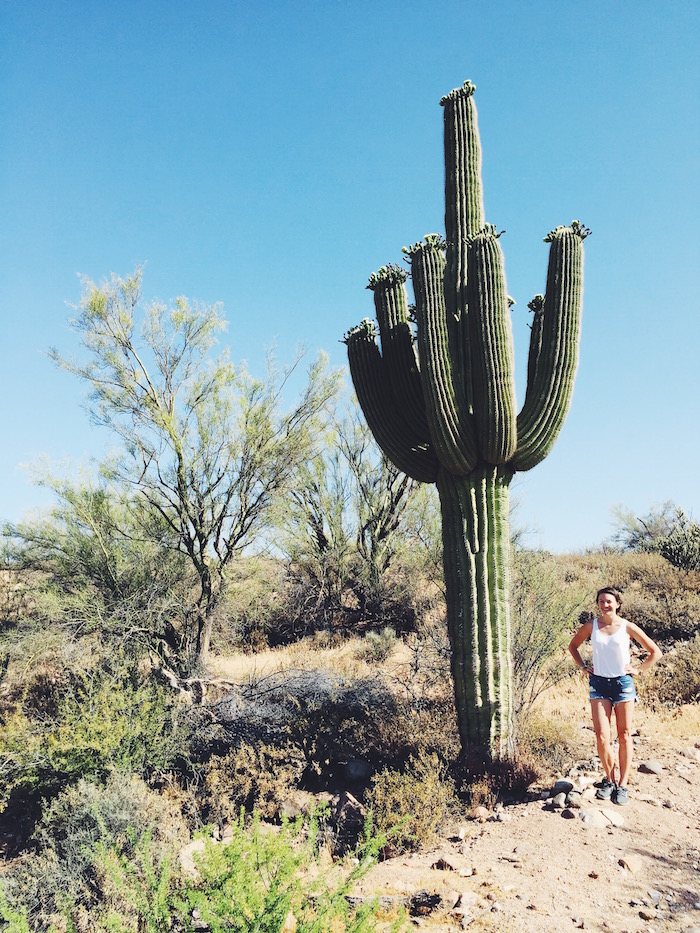 First of all, a few things that surprised me: Scottsdale is only 20 minutes from the Phoenix Airport (aka SO convenient), it gets ridiculously hot in the summer (like 115 degrees hot, so better to be like the snowbirds from October to early May), there is a legit wine industry (with grapes that are actually grown in Arizona!) and saguaro cacti are the Arizona state flower (and the flowers only bloom for 1 24-hour period a YEAR). My only real exposure up until now had been through a) my parents who like to golf in Arizona during the winter and b) my girlfriends who go out for Giants spring training. Because of this, I think my preconception was that it was just for old people (sorry parents!) or baseball games–but I think that it'd be a really fun (and affordable) winter destination for a couples or girlfriend getaway.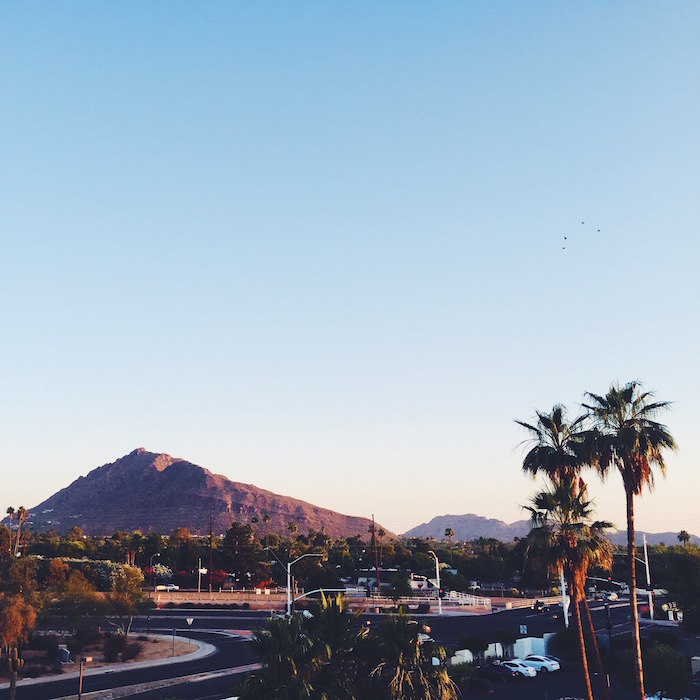 After a late Thursday night flight, I woke up bright and early on Friday to this view: what a gorgeous sunrise!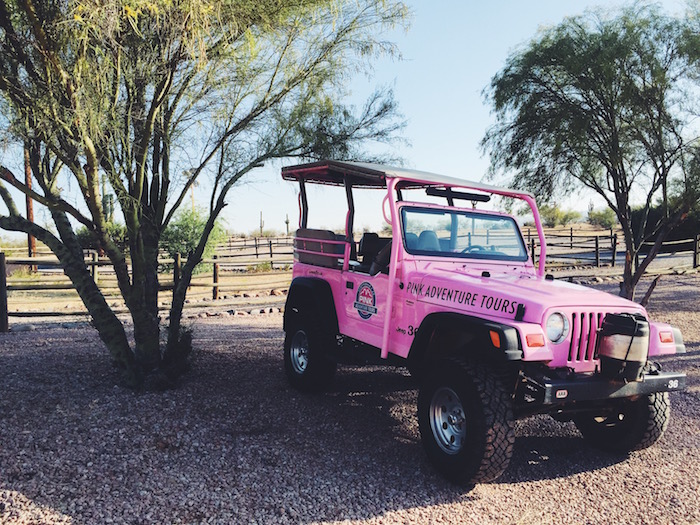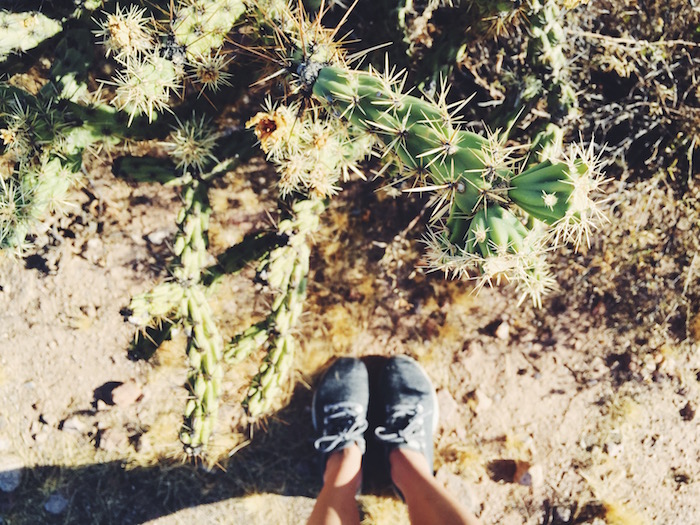 I started the very first morning with a ride through the Sonoran Desert on Pink Jeep Tours: it was definitely more of an off-roading tour than I think any of us expected! In other words: I wouldn't eat an enormous breakfast (like I did). Even so, it was a really good intro for a trip to Arizona: I learned so many fun tidbits about desert plant life and the history of the region.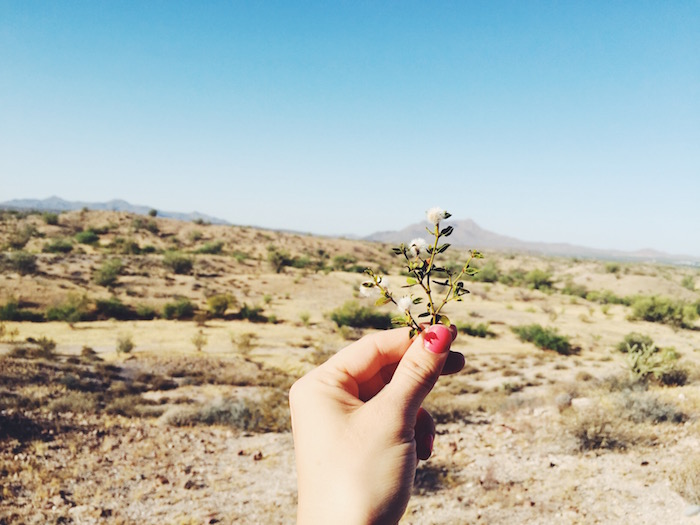 For example, there are more than 2000 species of plants in the Sonoran Desert: it's the most diverse region of plants, second only to the Amazon rainforest. Creosote bush, pictured above, was heavily relied upon by native Americans as a healing plant: it acts as both an anti-inflammatory and anti-septic in either a paste or a tea, and if you sprinkle water on it, it smells like the epitome of desert fresh.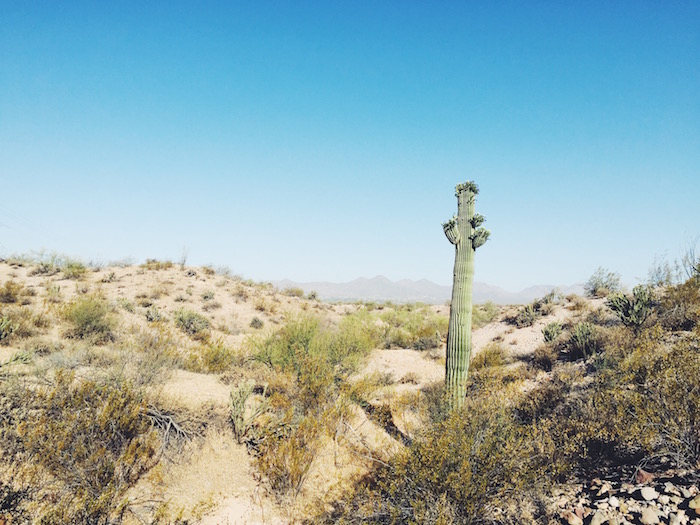 I also have a newfound respect for the saguaro cactus after this trip. Native Americans thought that it was more human than plantlike (partly because of its skin that protects it), and it's now under national protection against being cut down. I loved that the skin is pleat-like:allowing it to expand to hold water, and also act as a vortex against strong winds. They grow about a foot a decade, and most are 40-60 feet high: aka very old!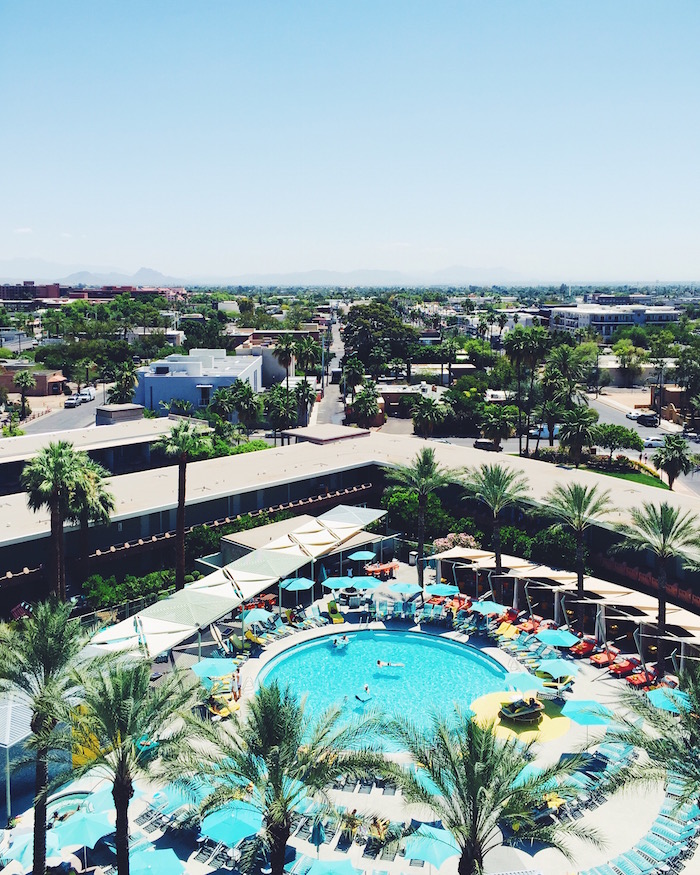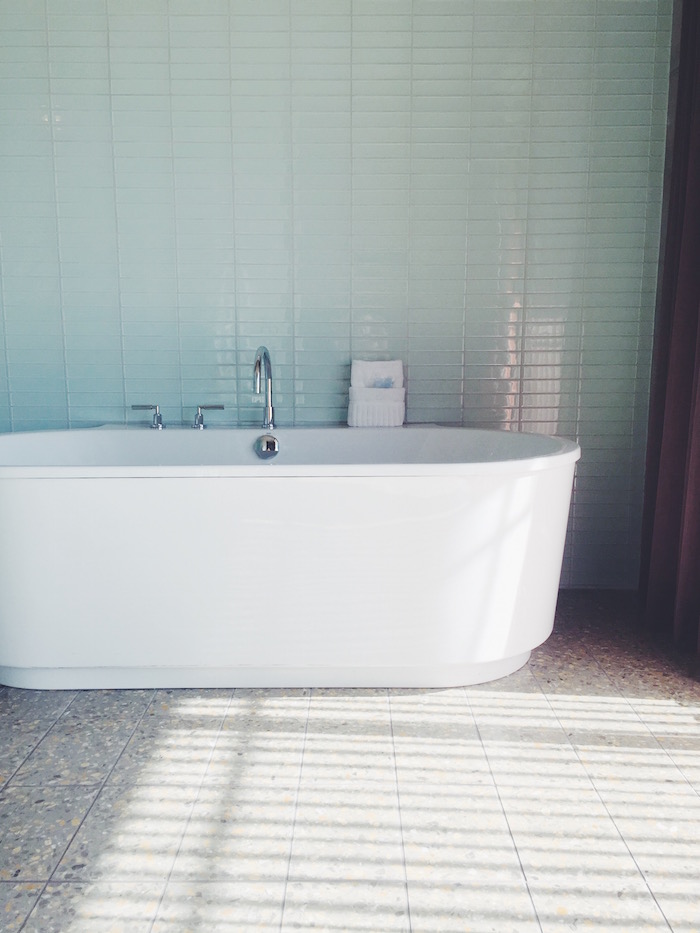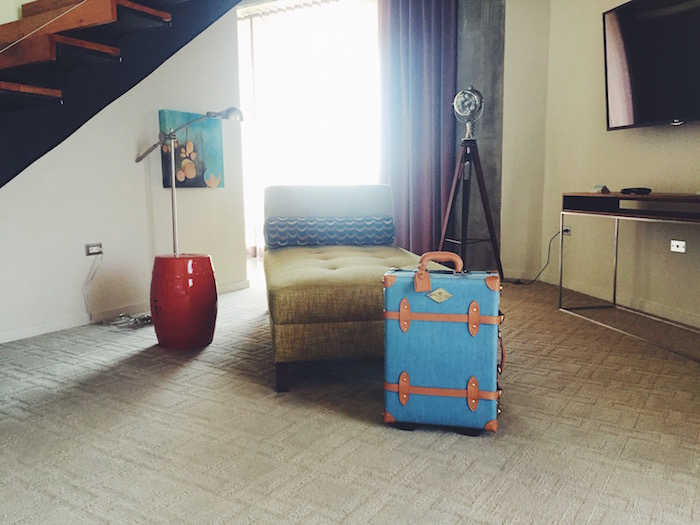 I was lucky enough to have an art and culture tour through the Hotel Valley Ho (where I was staying) and downtown Scottsdale with the lovely Ace Bailey. She's a native of Scottsdale and so plugged into the arts and architecture scene there, and she was just such a lively and enthusiastic presence! Back in Melbourne, I managed the marketing at a mid-century Scandinavian furniture store, so I'm particularly interested in this period of architecture: Hotel Valley Ho is the best example of a mid-century hotel restoration in the country. It's gorgeous–and doesn't my suitcase fit in perfectly?!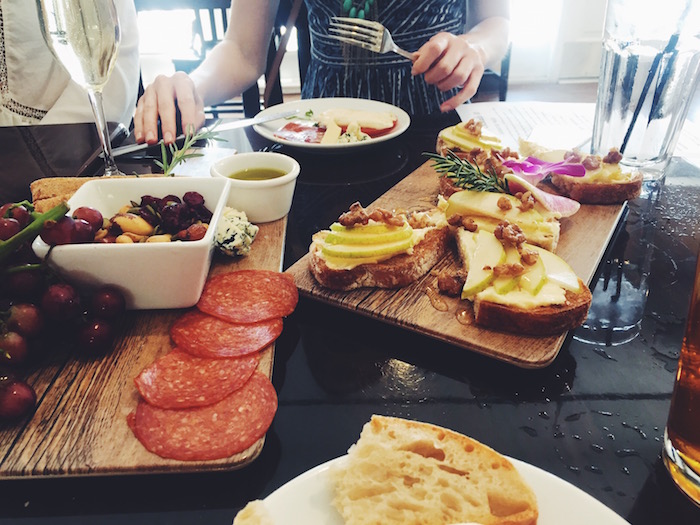 I had lunch at Craft 64, just down the street from Hotel Valley Ho. I can't decide what I loved the most: the many, many varieties of Arizona craft beer, the delicious pizza and the homemade mozzarella cheese that was made just hours prior. It might just have to be the IPA that was actually made in house: if I wasn't hopping on plane, I definitely would have brought home a growler of Smooove Operator!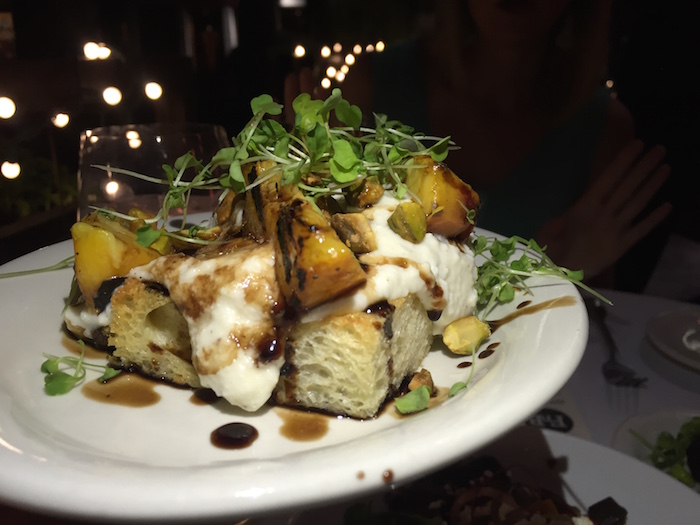 One of the best meals I had the entire weekend was at FnB: it's a fantastic little farm-to-table restaurant in downtown Scottsdale. We went for an assortment of vegetarian plates, and each one was better than the last: my personal favorite was this brioche toast topped with heirloom peaches and ricotta cheese. The owner of the restaurant is also dabbling in winemaking, and we got to taste his last bottle of rose and OH MY GOD it was so good. If you're going to Scottsdale on a romantic weekend, definitely make a reservation here!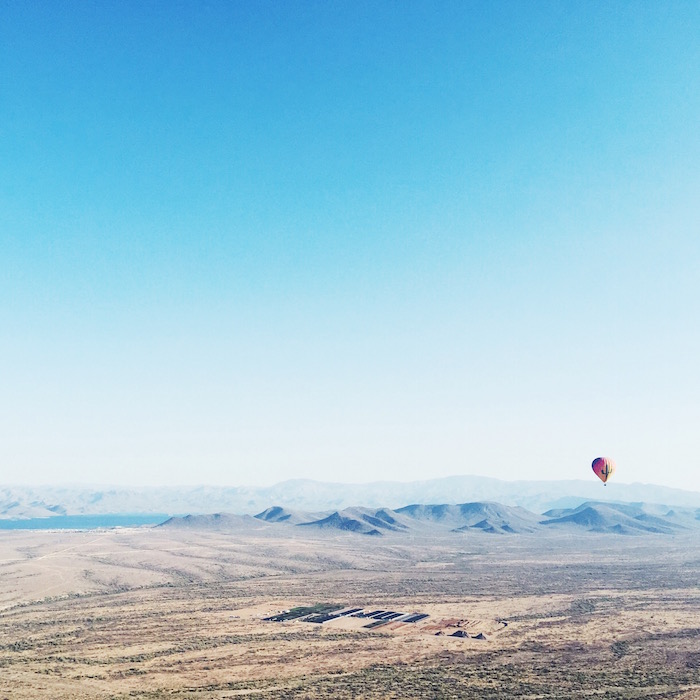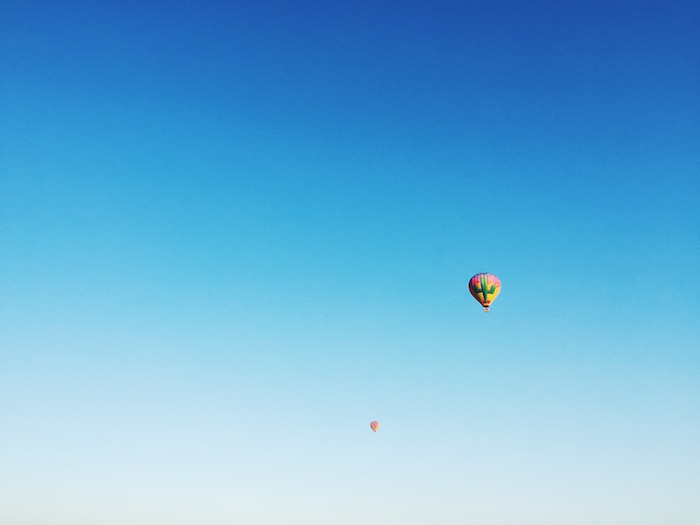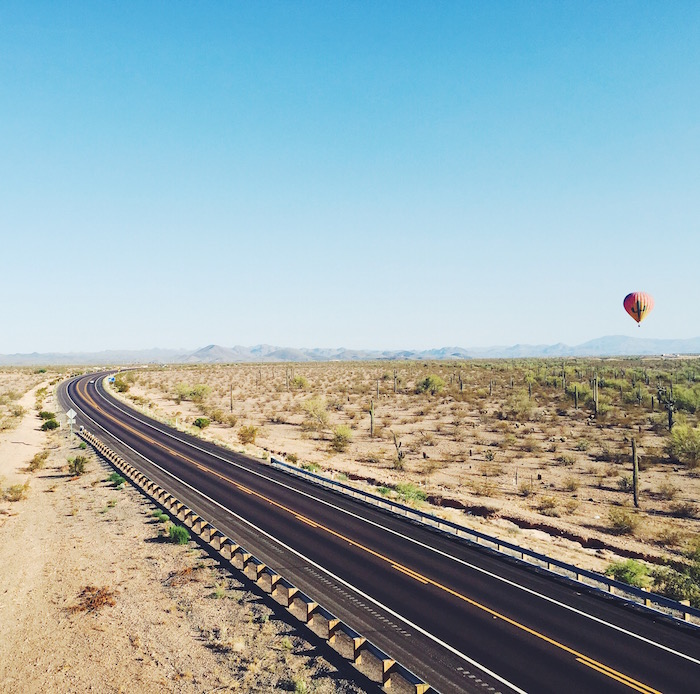 I woke up the next morning before dawn so that I could watch the sunrise while in a hot air balloon. This wasn't my first time in a hot air balloon (see Cappadocia and Melbourne), but I swear, every time feels just as magical. It's such a crazy feeling to be that far above the ground with no barriers in between you–and the wide open desert landscape of Arizona felt especially surreal.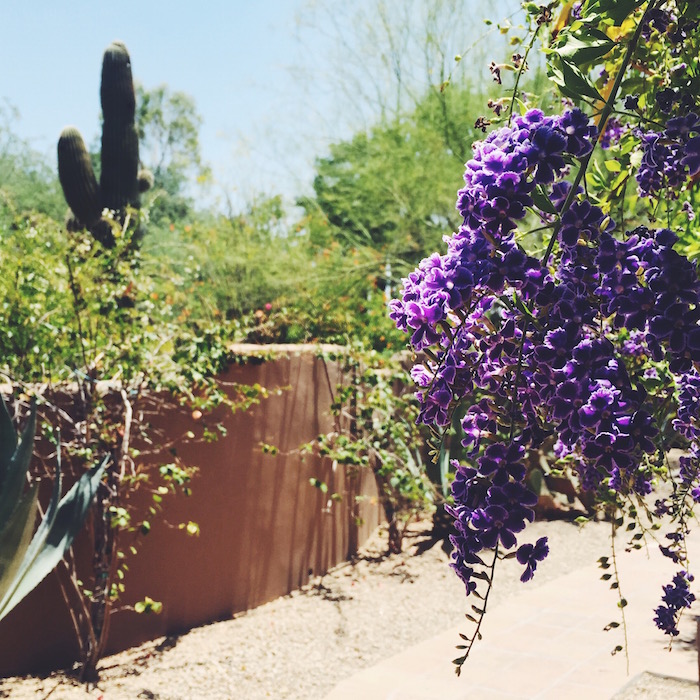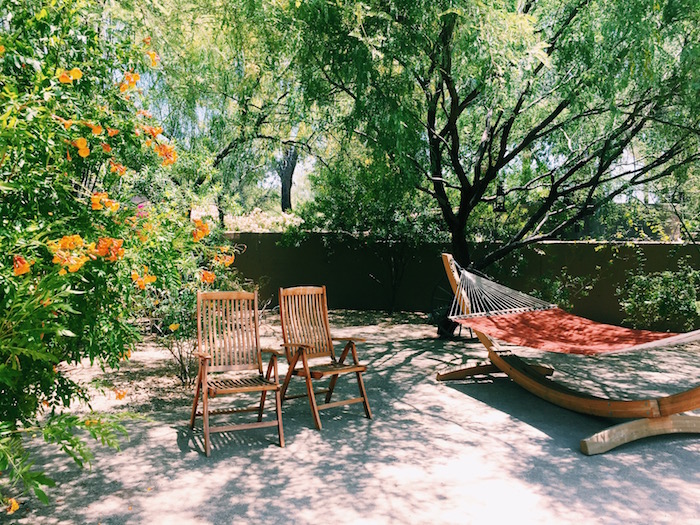 I took a little wander around Hermosa Inn before having lunch at Lon's: it's a tiny boutique property that was once the homestead of a cowboy artist. His art is still displayed all over the hotel and restaurant, but I was particularly taken by the gorgeous gardens: I'm not sure what that purple flower is actually called, but I've decided to call it desert wisteria. Also, pro tip on brunch at the restaurant: start with monkey bread and white sangria. Trust me.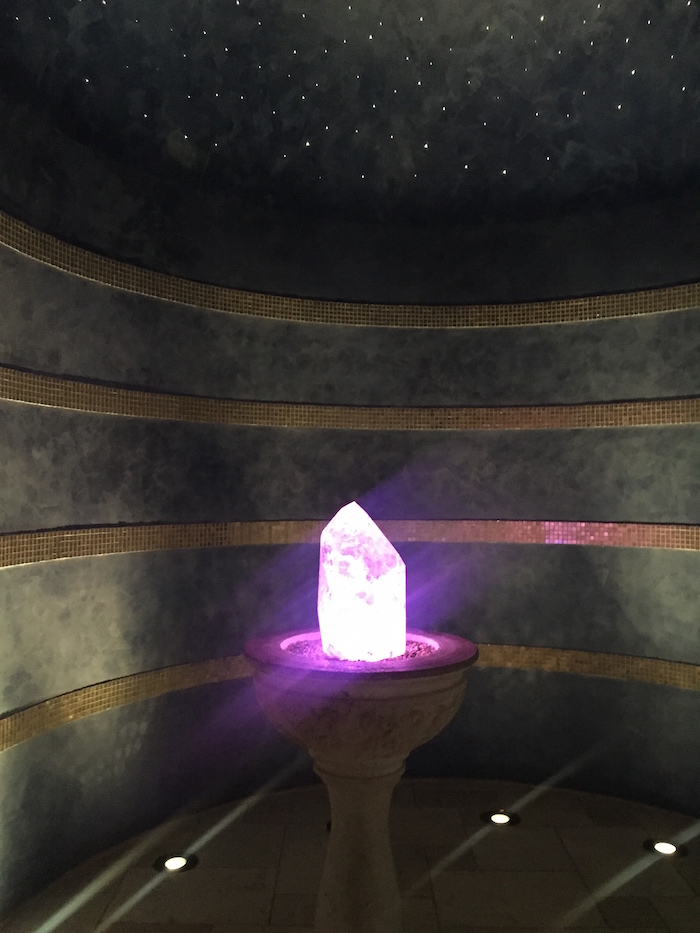 I was lucky enough to get an acupuncture and cupping treatment at Joya Spa–and if you are at all interested in total relaxation, I highly recommend booking a spa treatment and/or just purchasing a day pass to Joya. You get access to this gorgeous Moroccan-inspired sauna, spa, steam room, rooftop pool and hammam. So rejuvenating!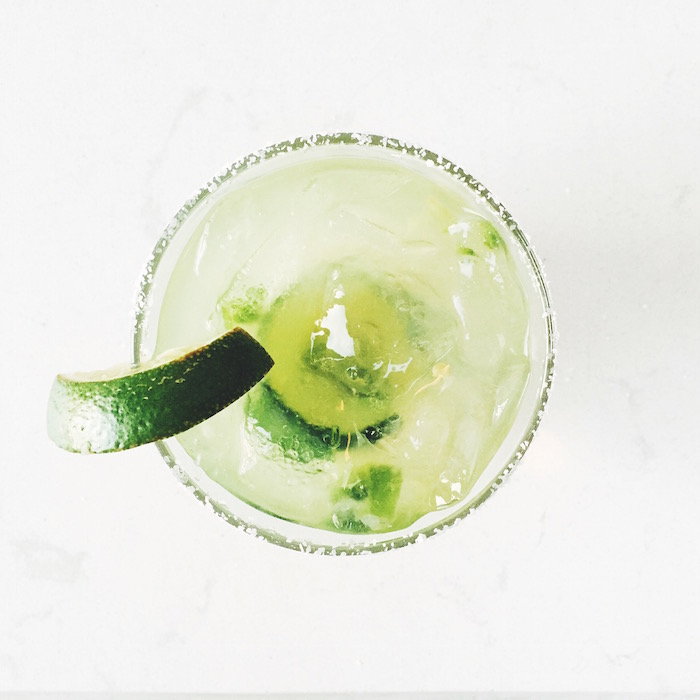 I feel very strongly that there is one thing you cannot miss when you are in the southwest, and that is margaritas. I prefer Tex-Mex margaritas to anywhere else in the world! I went to The Mission for the express purpose of margaritas and tacos, and I was not disappointed. The cucumber jalepeno marg was all that I dreamed of and more! Bonus that I sat at the bar to watch the Warriors game, and was sandwiched between California natives. Traveling alone can be a little lonely sometimes, but it's so fun when you make spontaneous friends!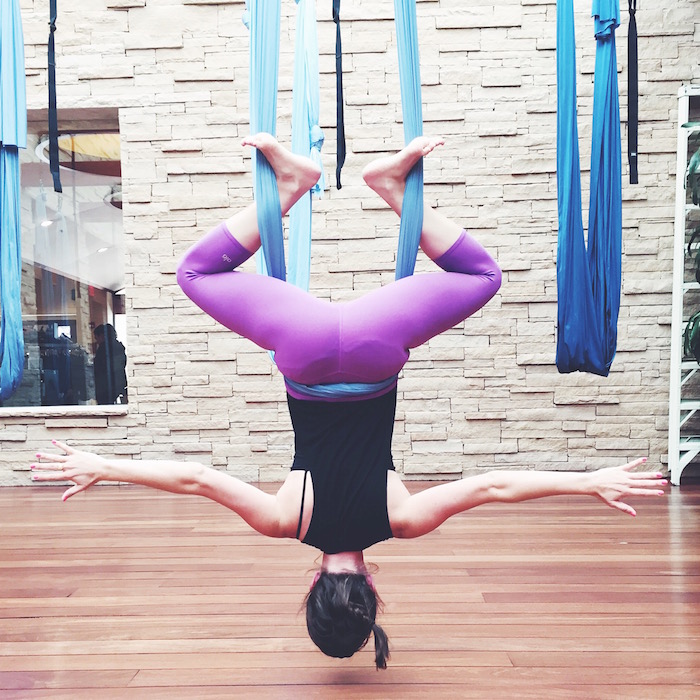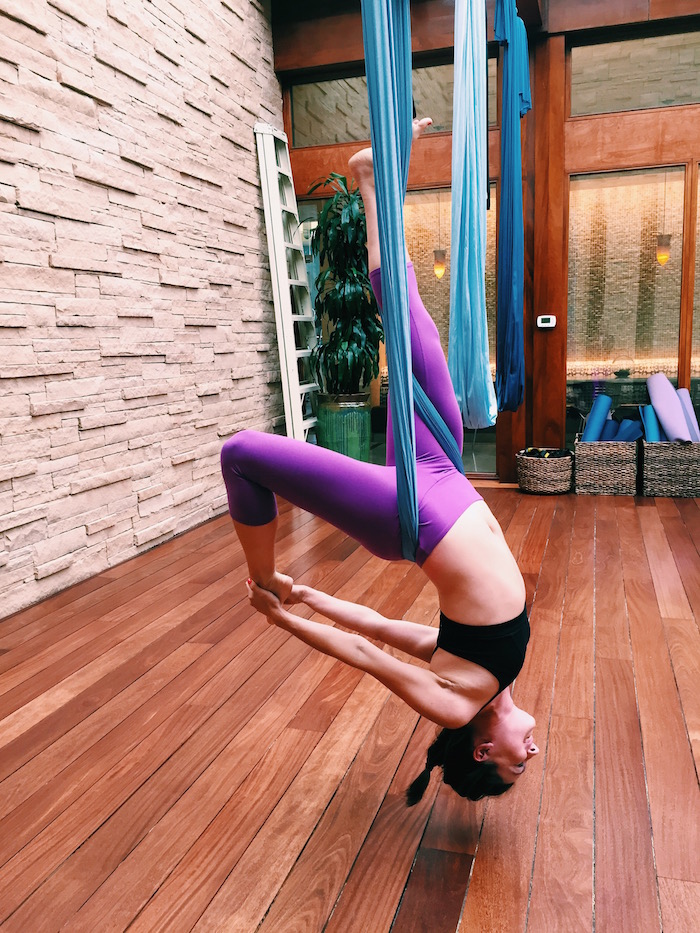 One of the main reasons why I limited myself to just one margarita was because I was heading to my very first aerial yoga class the next morning! I wasn't nervous until I got into the silks and was like, holy moly, I'm about to turn upside down in this! The teacher told us the two more important things were to trust and to listen, which was SO important.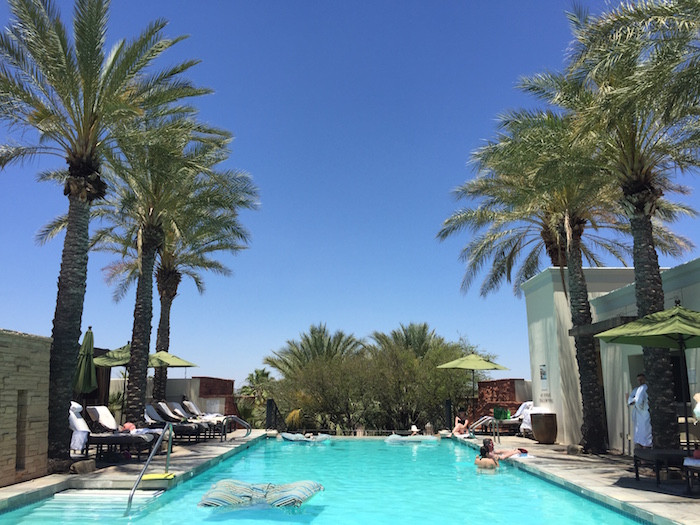 Bonus: the Fairmont has a gorgeous rooftop pool that you can access after the yoga class!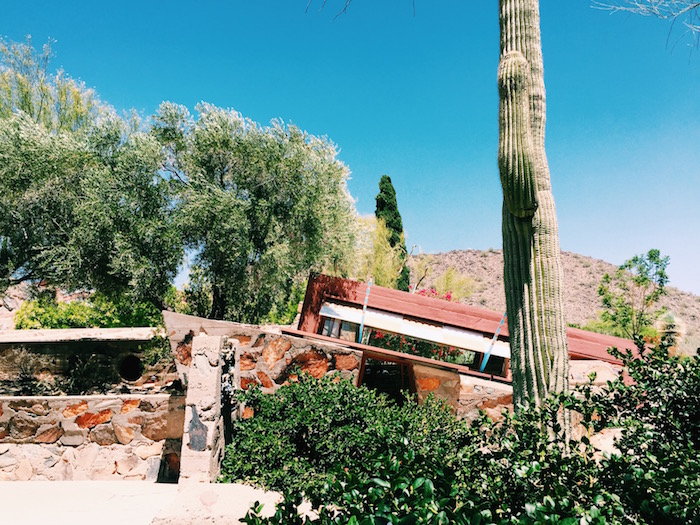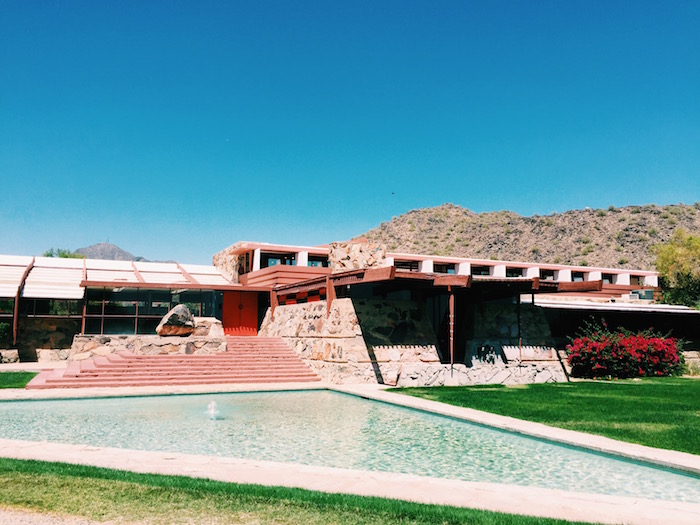 I'm not a huge architecture nerd, but I certainly recognize the name Frank Lloyd Wright–so when I found out that his school of architecture was actually founded right outside of Scottsdale, I was interested in checking it out. I'm so glad that I did! Taliesin West was his winter home and a huge passion project of Wright's, and the tour is a really great overview of his (tumultuous and successful) life.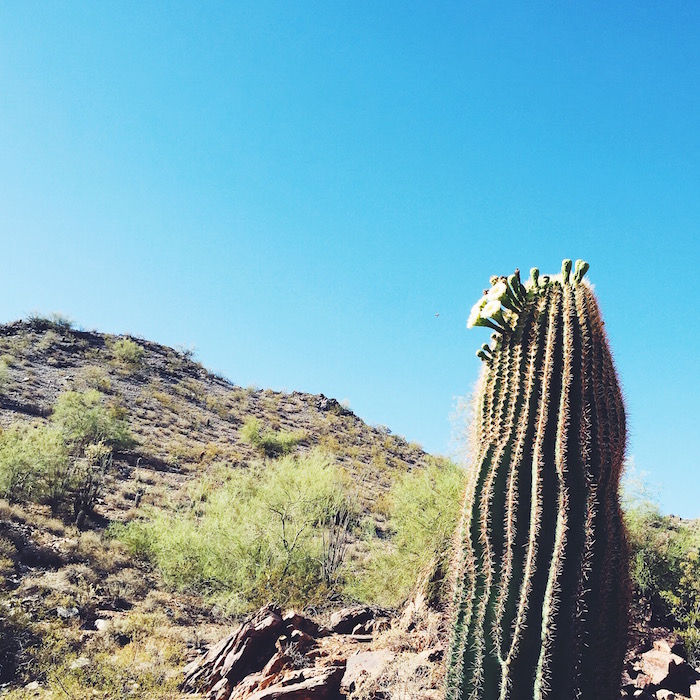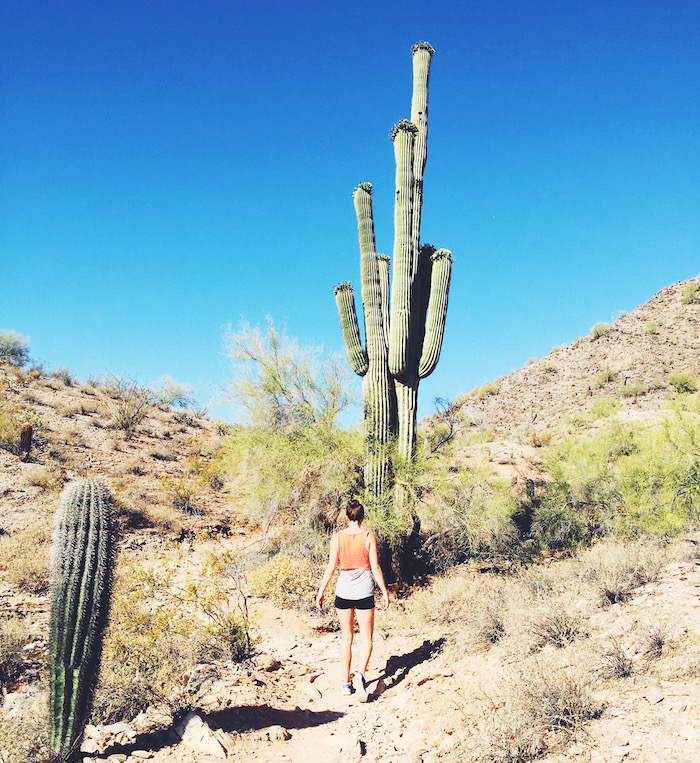 I started my last morning with a hike through the Phoenix Mountain Reserve with Arizona Outback Adventures. There are so many mountains and hiking trails in the Phoenix/Scottsdale area, and the local population seems to really love to hike! One thing to note is that you have to start EARLY: temperatures started hitting 90 degrees by 10am and the sun is intense. We started our hike at 7am, and the parking lots were already full!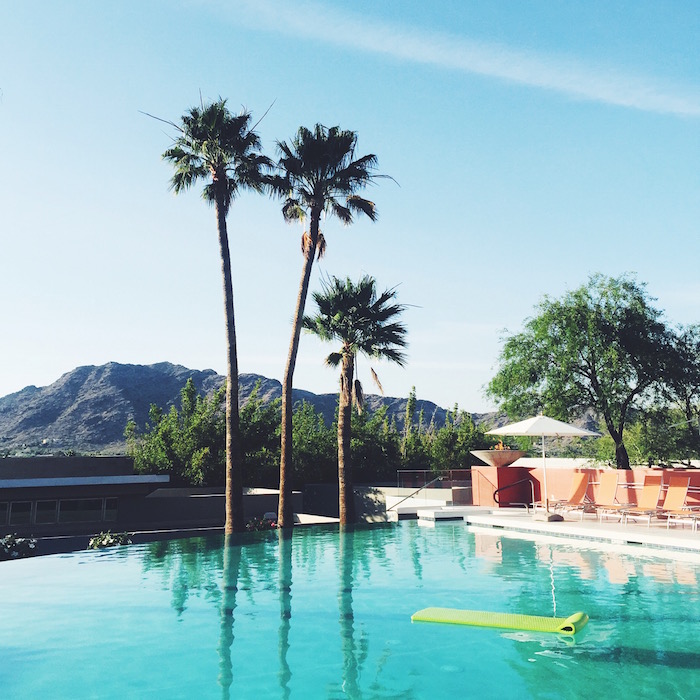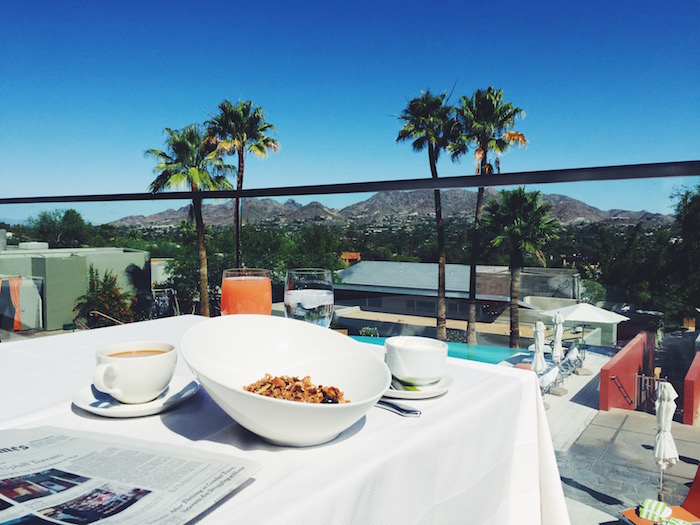 I stayed for the last two nights at Sanctuary at Camelback Mountain, which was so luxe and relaxing. It's tucked away on Camelback Mountain (a prominent geographic feature and popular hiking trail), with such gorgeous landscaping and a fantastic swimming pool and a lovely spa. It's also home to elements, an upscale restaurant with farm-fresh cuisine. I honestly couldn't get enough of the homemade granola every morning, and the tuna tartare for dinner was on point. Another great place to splash out for a date night, especially on the outdoor tables overlooking the pool!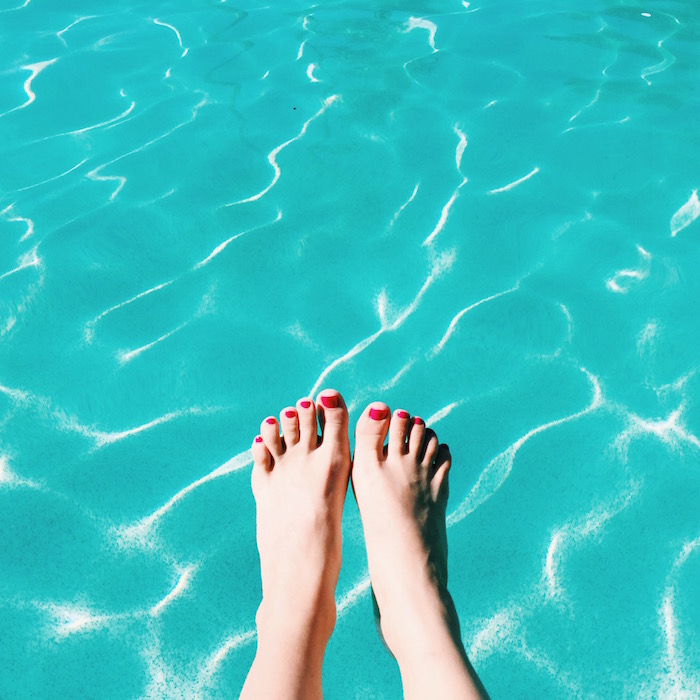 In short: I had such an epic time, and I'm already daydreaming of going back. I actually called my parents to see about maybe meeting up in Scottsdale for a weekend trip: I'd love to do all of the above again, and maybe add in a couple of rounds of golf!
p.s. Scottsdale in video form here!
Note: I was in Scottsdale working with the Scottsdale CVB and Afar, but all opinions are my own. 
Have you ever been to Scottsdale before? Would you consider going?