The best hidden gems near Times Square
Times Square is not a favorite destination of many New Yorkers (dare I say any?). Although it's on many bucket lists and usually at the top of a first timer's what-to-do-in-New-York itinerary, it's not someplace that most people (aka me) want to spend too much time: it's crowded, loud, overwhelming. The lights will blind you as much as they make you feel brand-new.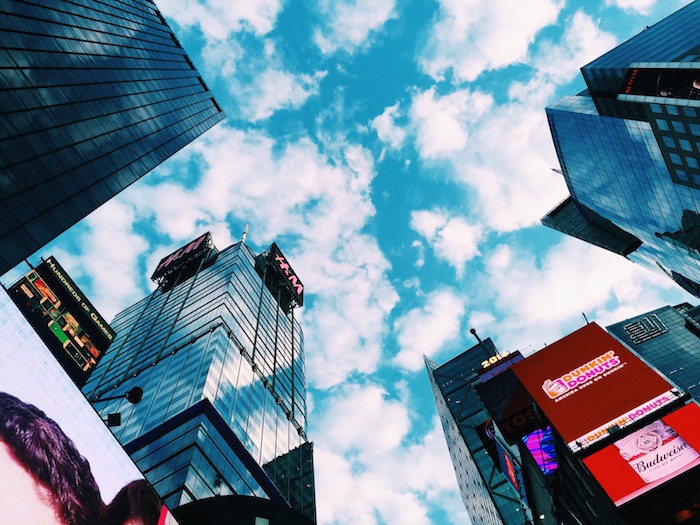 But! Times Square is super central and it's basically synonymous with the Theater District: so if you're coming into New York City for dinner and a show, it's likely that you'll be in the area. Take a moment to spin around in the center and be dazzled by the lights and the energy, and then duck into one of these places for a cool, lesser-known experience.
Get a coffee at Ralph's
Tucked away on the second floor of the Ralph Lauren store on Fifth Avenue is an adorable, light-filled coffee shop. Ralph's is such a nice change from the Starbucks that are on every corner in Midtown.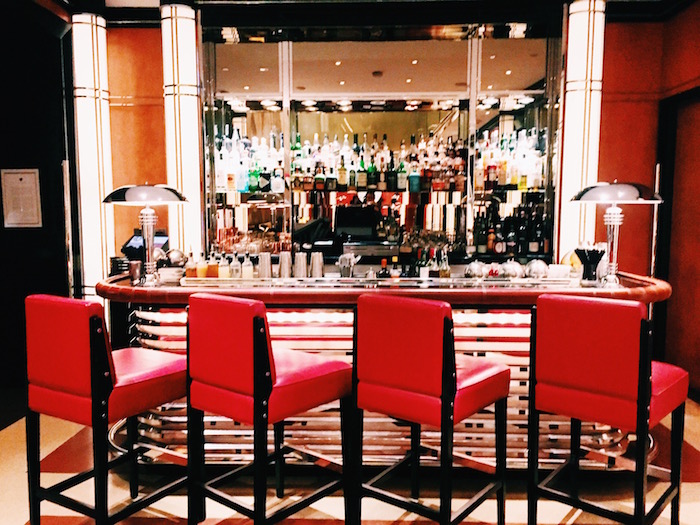 Listen to jazz at The Lambs Club
This is actually something I haven't done yet, but it's going on the list for must-do dates in 2016: they have live jazz two nights a week in the bar and restaurant, as well as during brunch on the weekends. The Lambs Club actually opened in 1905 as an exclusive thespian society (America's first professional theatrical club!) and is now a very classy bar and restaurant–we've gone for family dinners before, and the service is always top-notch.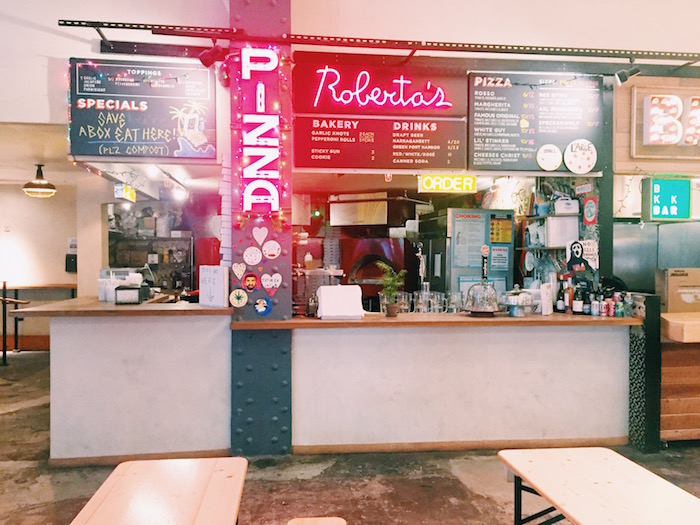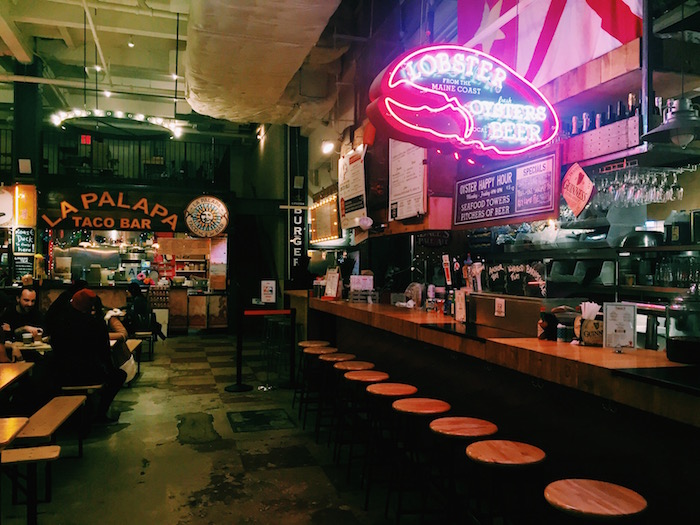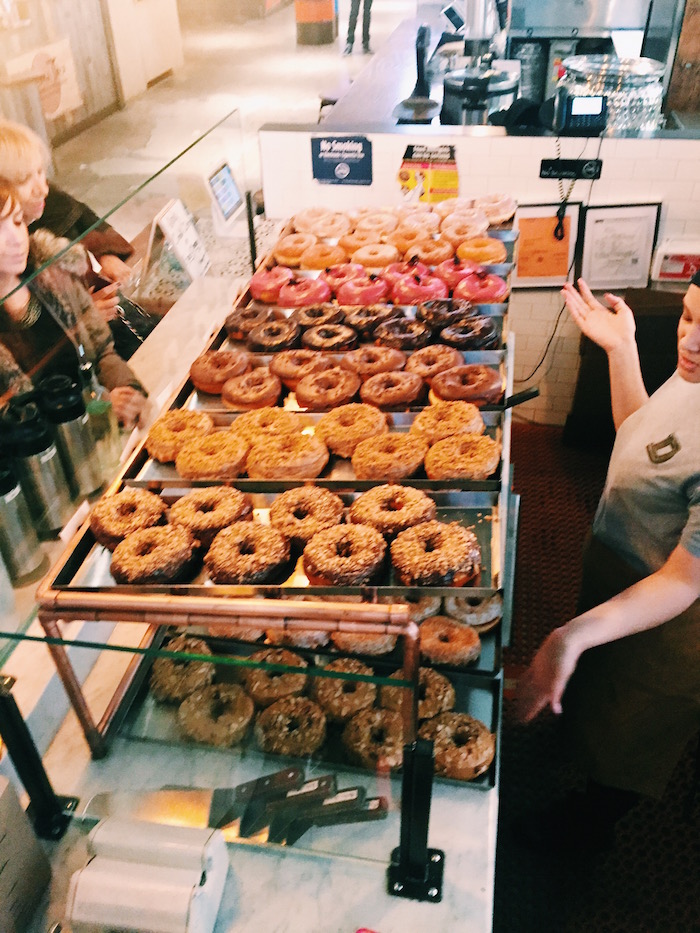 Sample the boroughs at Urbanspace Vanderbilt
I only recently discovered this hipster food court–if only it had existed when I worked in Midtown! It has Brooklyn favorites like Dough, Roberta's and Red Hook Lobster Pound–plus classics like Toby's Estate Coffee and Liquiteria. Most of Midtown is full of chains or overpriced restaurants, but this is a nice option with a wide variety of cuisines (on a pretty low budget level).
Have a drink at a speakeasy
I'm not a huge fan of the cavernous, sticky Irish pubs that line the streets around Times Square–but I do love a good speakeasy. The Campbell Apartment is my favorite place to take out-of-towners: tucked away in Grand Central Terminal, it's super chic and elegant (and after a drink, the whispering gallery is even more fun!). Another favorite: The Raines Law Room at the William is intimate with spot-on cocktails.
Eat bagels at Ess-a-Bagel
I know I should do a full New York bagel round-up sometime soon, but honestly: when it's good, it's good. Ess-a-Bagel is one of the good ones, as witnessed by the line that crawls down the block on weekend mornings. If you're staying in Midtown, it's worth starting your morning (early!) at Ess-a-Bagel.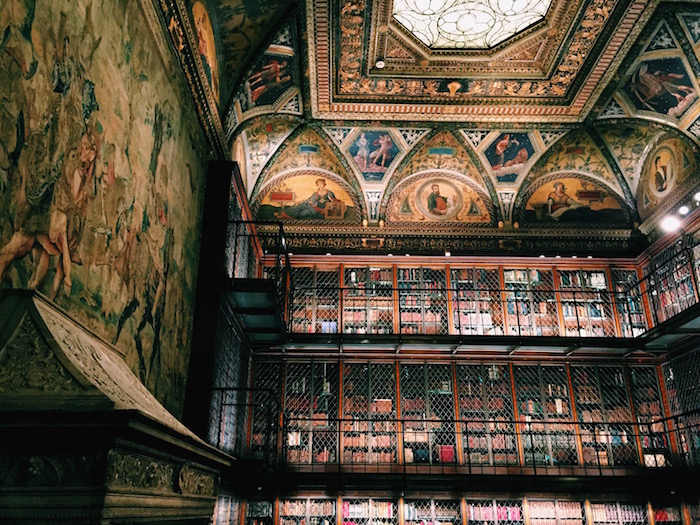 Step into bibliophile paradise at The Morgan Library
The New York Public Library is the standard itinerary stop for book lovers, but bibliophiles should add the Morgan Library to this list. It began as the private library of financier JP Morgan as he collected illuminated, literary, and historical manuscripts, early printed books, and old master drawings and prints–like an original Gutenberg Bible! He built this gorgeous building near his home to house all of his treasures–and honestly, I think the architecture of place (think gorgeously painted ceilings, intricate crown moldings, "leather-bound books and the smell of rich mahogany") is just as stunning as his collection.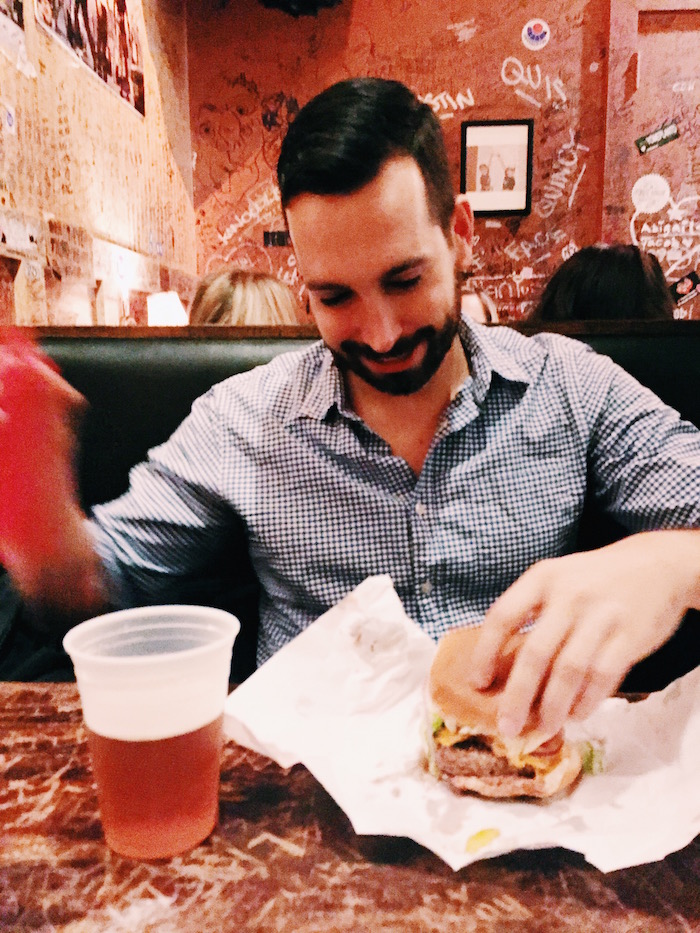 Have a burger at Burger Joint
My favorite dive bar in all of Midtown: the Burger Joint that is tucked away down a dark, unremarkable hallway in the grand lobby of Le Parker-Meridien. It's now my go-to spot after networking drinks in the area: I promise, a burger and a beer always sounds good after a couple of hours of ho-hum chardonnay and "light bites."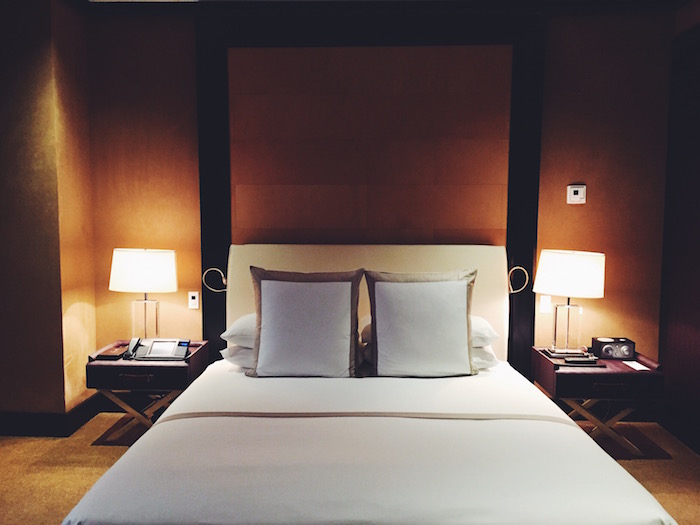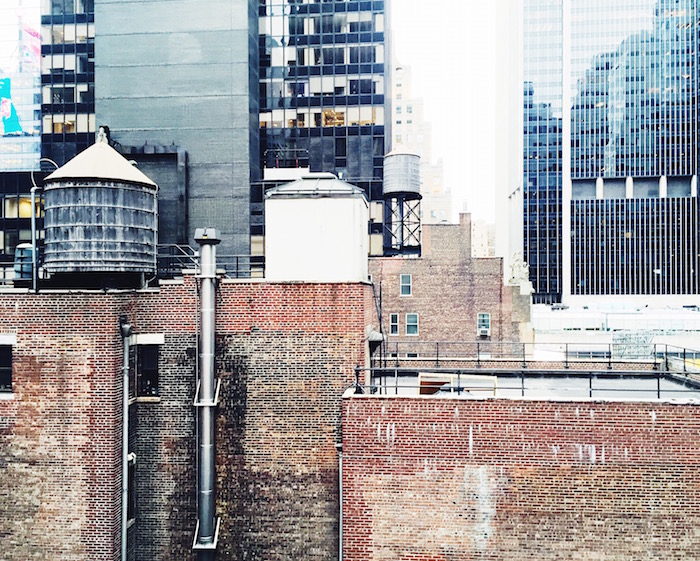 Stay at The Chatwal
Times Square can feel super gimmicky and a little too "new money," but The Chatwal is decidedly classic and opulent. We stayed here for a couple of nights when my boyfriend was running in the New York City Half Marathon: not only were we heaps closer to the Central Park starting line for the 7:30am call time, but there was also a hot tub to rest and relax tired muscles in on the nights before the race. I was blown away by all the luxurious details of the hotel, although my favorite might have been the tricked out bathroom: heated toilet seats, electronic bidet, rainwater shower and a TV in the mirror! And even though it's so close to Times Square, the rooms are remarkably quiet. The perfect stay-cation escape!
What are your favorite non-touristy things to do near Times Square?