Date night: Midtown edition!
Although both my boyfriend and I work in Manhattan, it's rare that we spend much time together there: we usually head back to Brooklyn for relaxed nights at home, get-togethers with friends or date nights. It honestly feels like a whole different world, especially once we go north of 23rd Street: it's just not a place that we hang out in often.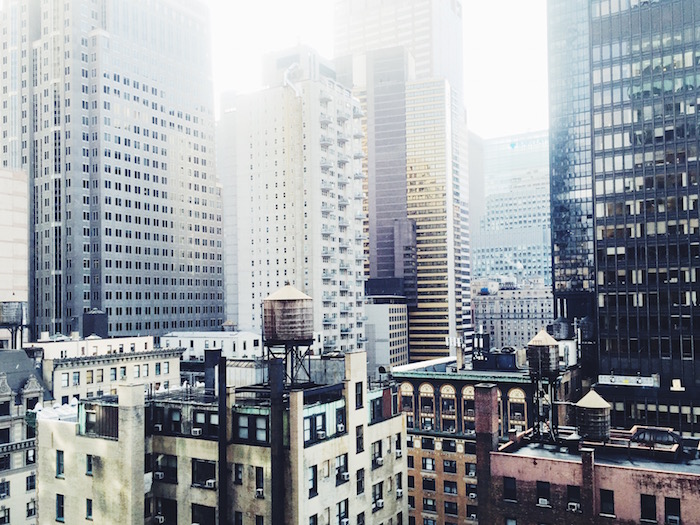 That said, we're not traveling much in January–so we're trying to explore some new corners of New York City. We opted for a one-night staycation in Midtown Manhattan, and despite being a place that we rarely go (especially Times Square!)–we had so much fun. It's crazy how just one night away from home, complete with a late night out and a nice long sleep-in the next morning, can give you all of those recharging vacation vibes. Here's a quick peek into what we got up to in 12-ish hours in Midtown: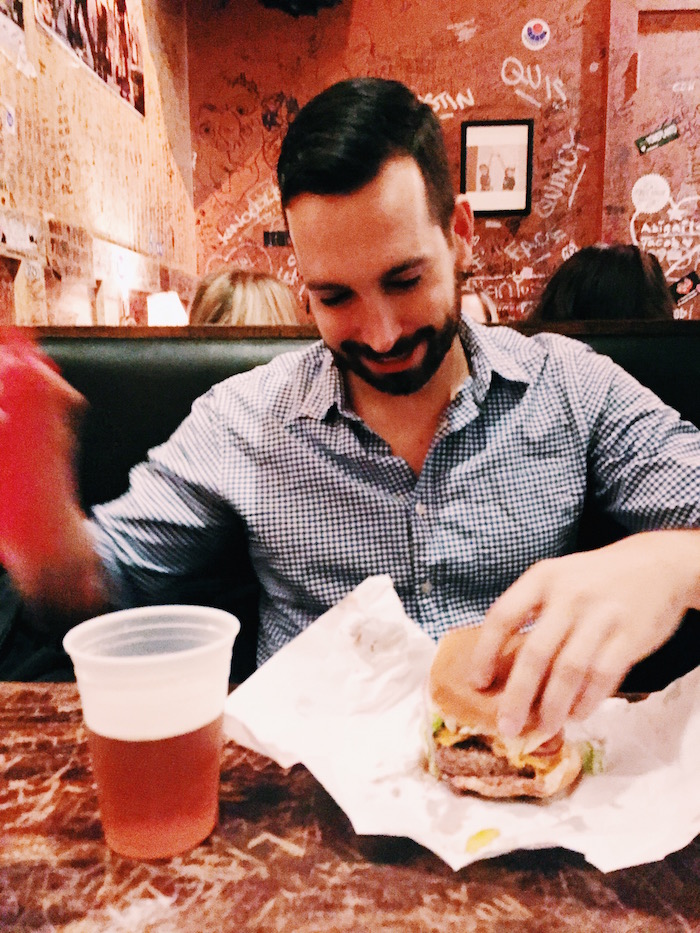 Dinner at Burger Joint
I've been dying to try this place ever since seeing a post on Afar about a secret burger joint: it's tucked away down a dark hallway off the Le Parker-Meridien lobby. Although the act of finding it was cool enough–I'm such a sucker for speakeasy-type places!–the burger was delicious, the beer was plentiful and the prices were reasonable. Definitely tucking this into my back pocket for the next time I'm touring out-of-towners around Midtown. (Note: credit cards are now accepted!)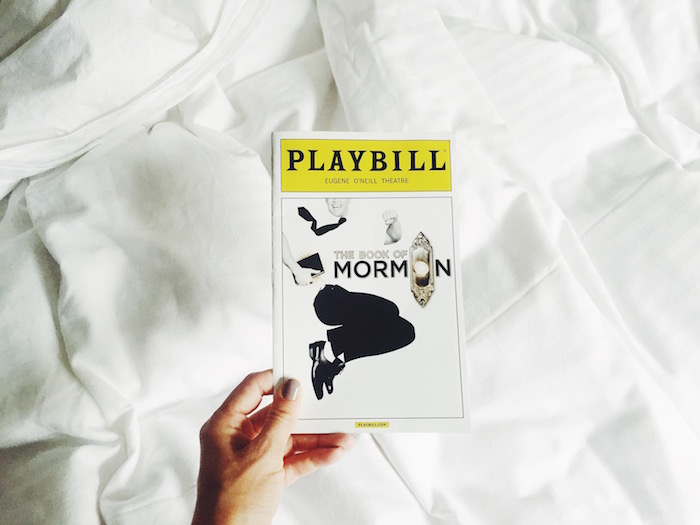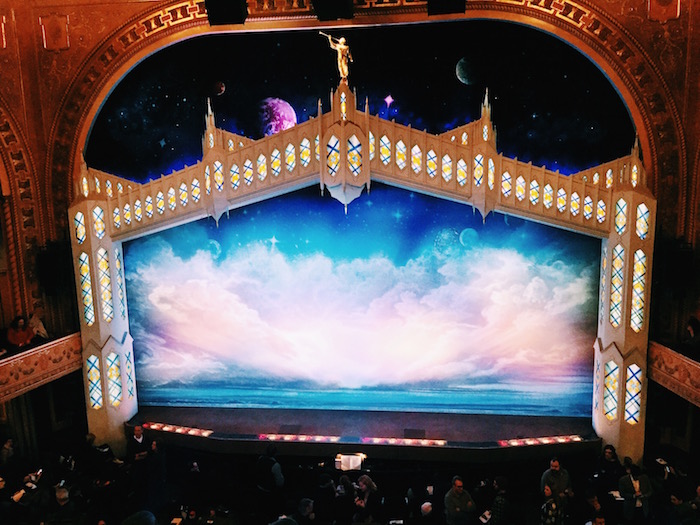 The Book of Mormon
Out of all the shows on Broadway, we've both wanted to see The Book of Mormon for a very long time–but it's a pricey show. I kept thinking the price would go down or that demand would decline just a bit–and it hasn't! I splurged on tickets for my boyfriend's birthday, and I'm so glad that I did: the show was absolutely hilarious. It also just feels so fun and so fancy New York to get dressed up and go see a show! If you're looking for a play/musical to see while in the city–and you can stand some profanity–I highly recommend The Book of Mormon.
Drinks at The Plaza Hotel
I can't believe I've made it so long without going to the Plaza Hotel! We popped into the Palm Court for a nightcap: although it was super pricey, it was still such a lovely way to end the evening. I love a good glass of port to end the evening, and David tested out one of the original whiskey cocktails. Definitely worth it for the experience.
The night at Park Central Hotel
One of the best parts of staying in Midtown: not having to hop right on the subway after the show for a 45-minute trip home. The weather certainly cooperated (no snow, and the temperatures hovered in the high 40's), and it made it very comfortable to walk around. We stayed at the Park Central Hotel, which was conveniently located between Times Square and Central Park. The view of all the skyscrapers and water towers felt so far from our apartment in Brooklyn–it's so funny to think that it's technically in the same city!
Morning joe at Ralph's Coffee
Ralph's Coffee is another place I've been wanting to try for a long time: the surprisingly cute coffee shop tucked away in the second floor of the Ralph Lauren flagship on Fifth Avenue. Because we'd slept in so late, we opted for cappuccinos AND sandwiches–and both were delicious. A real gem of a cafe in the heart of Midtown! Side note: I haven't worn anything Ralph Lauren in ages (maybe ever?), but my very brief glimpse at the clothes had me thinking that I might need to go back for a pure shopping trip.
Do you have any recommendations for our next date night in Midtown? Any places that you're wanting to try?