Postcard from Santa Cruz
I have so many fond memories of Santa Cruz: it's essentially the closest ocean beach and boardwalk to Sacramento, and we often did day trips when I had a soccer tournament in the area or rented a house in nearby Aptos for a week. The Pacific is chilly, but on a bright and sunny day, there's no better place to be than the colorful boardwalk under the palm trees. The town itself is laid-back, full of hippies and very chill vibes–and on a summer day, plenty of beach-seekers from the surrounding Silicon Valley towns.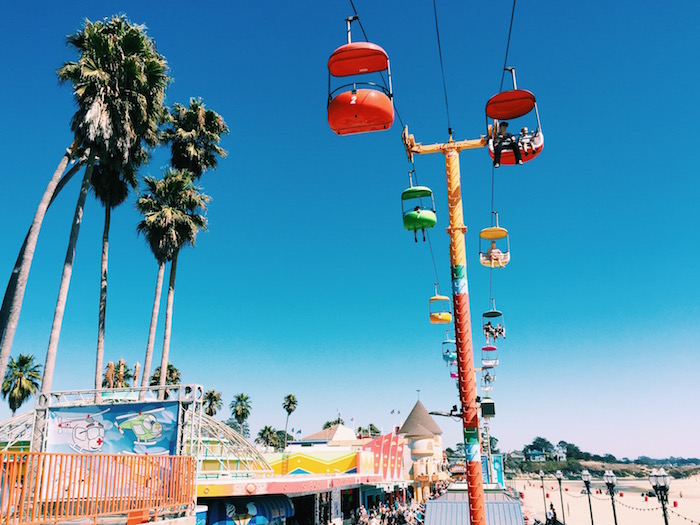 When we were in California a couple of weeks ago, we had an afternoon to spare–and it was a blazing 95 degrees, and we were right over the hill from Santa Cruz. My former roommate/BFF Aly grew up in Santa Cruz and as soon as I found out she was home for the weekend, we hopped in a car and headed straight for the beach. My boyfriend and I had such a fun time strolling the boardwalk and laughing at the sea lions–and then Aly picked us up for scenic drive along the coast to do some whale watching. We couldn't have asked for a better end to our time in California!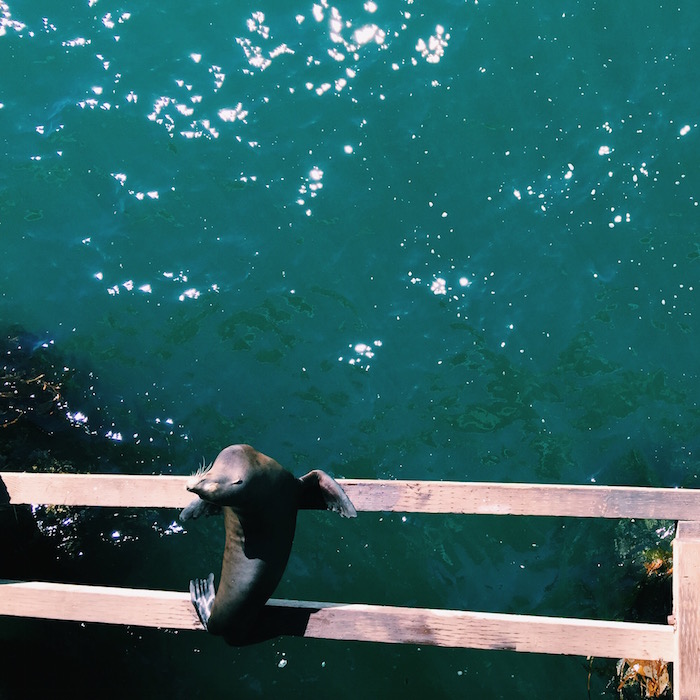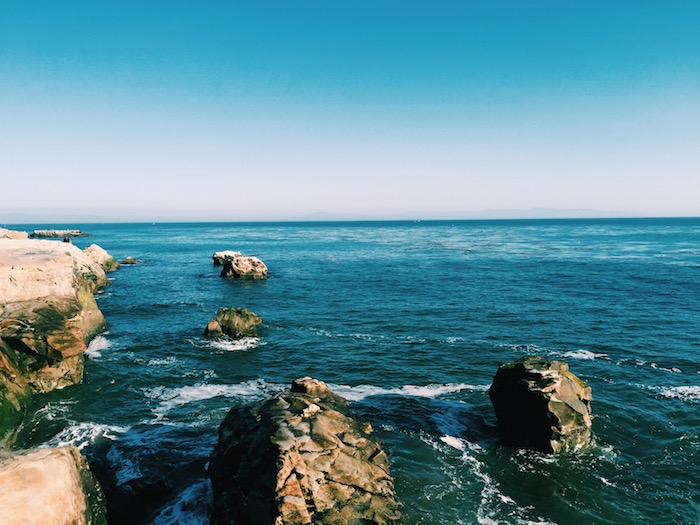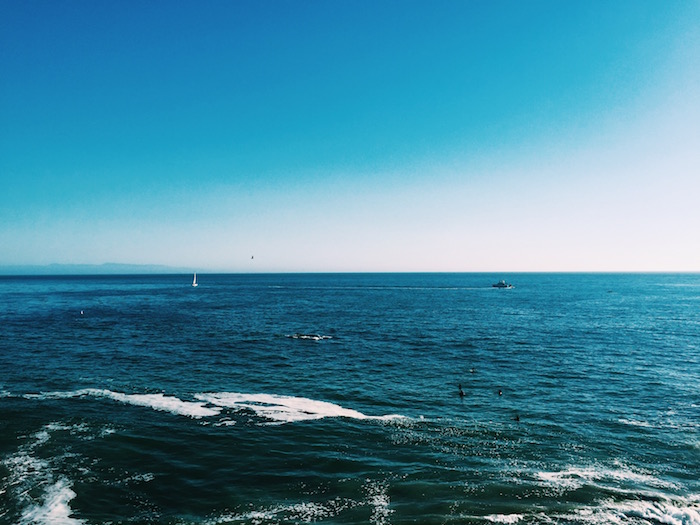 Can you spot the whale above?! It was SO close to shore–those other little black dots in the right of the picture above are swimmers.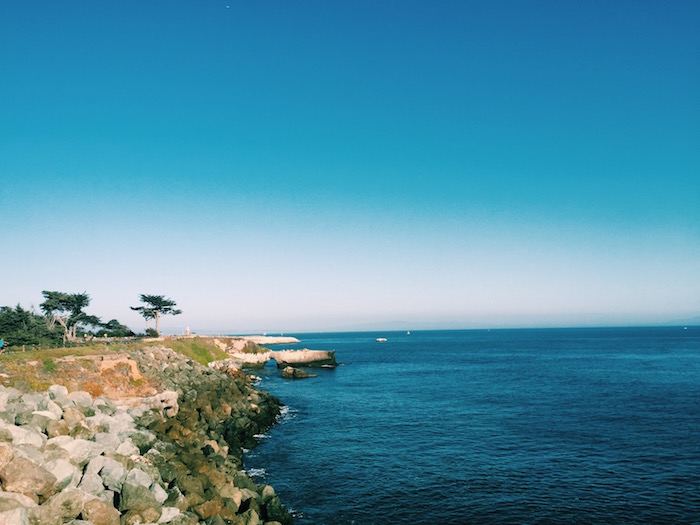 What's your favorite photo of Santa Cruz? 
Special thanks to Aly and the Gill family for squeezing in some time to hang out with us!