Postcard from San Francisco
San Francisco is one of those cities that I never know quite exactly how I feel about it. I've spent a lot of time there: back-to-school shopping in Union Square when I was growing up, exploring Fisherman's Wharf whenever we had foreign exchange students staying with us, going to Giants games and then out on Polk Street on college weekends, visiting my many childhood and college friends who now call the city home.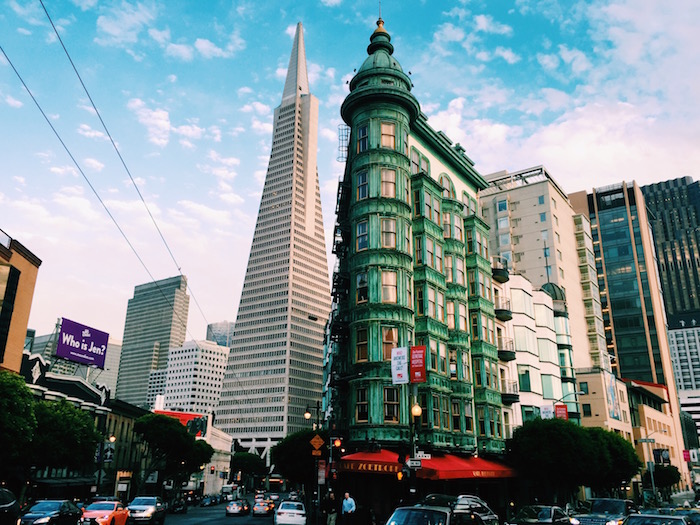 But it's never quite clicked for me as a city that I myself would love to call home. It's a little too chilly and little too foggy; it can sometimes seem a little too small, a little too close to my actual home (read: it's fairly impossible for me to spend a weekend there and not run into someone from high school). All of that said: every time I go to San Francisco, I think that maybe–just maybe–I could be pretty darn happy there.
What's your favorite photo of San Francisco? 
p.s. the San Francisco bay at sunrise, the streets of San Francisco, is my heart in San Francisco?