Postcard from Niagara Helicopters
When we spent a long weekend in Niagara Falls, one of the highlights was definitely a helicopter ride with Niagara Helicopters. Although the ride itself only lasts 15 minutes, it's such an epic and unexpected view that shows you how intense the entire ecosystem is. You can see how much and how quickly the water flows before it churns over the falls, and you can get a birds-eye view of the Niagara whirlpool down the river. It's an especially nice juxtaposition to the Maid of the Mist ride: it was so dramatically different than being right up-close to the falls.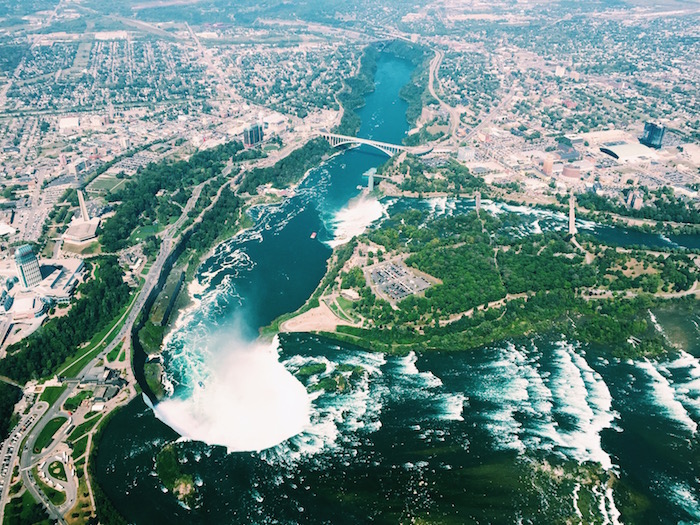 And although the natural wonder itself is stunning from above, I found it really interesting to see how the tourism industry operates down below. You can see the standstill traffic and long row of parking spots, the tangle of hiking paths on Goat Island and the neon lights of Clifton Hill, and the Maid of the Mist working its way right up the falls. It's amazing how much has been built to support the falls–and the never-ending stream of tourists it brings in.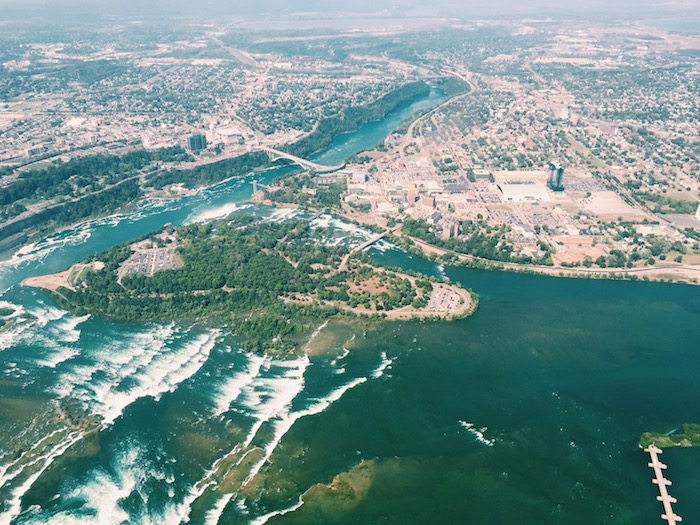 Niagara Helicopters has been open for more than 50 years, and it has the experience down pat. You don't have to make an appointment–we let the weather be our guide, and decided to go up when the skies were blue and the sun wasn't too intense. We just rocked up the office–it's about a 10-minute drive away from the heart of the Falls activity–stood in line for a few minutes, gave our information, and then up we went!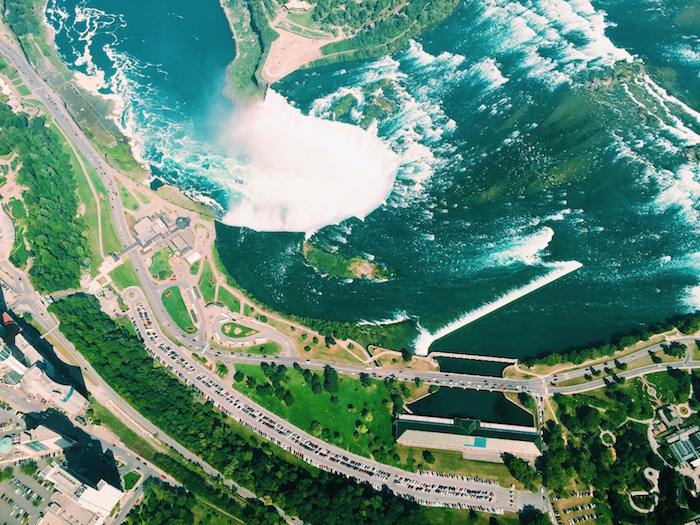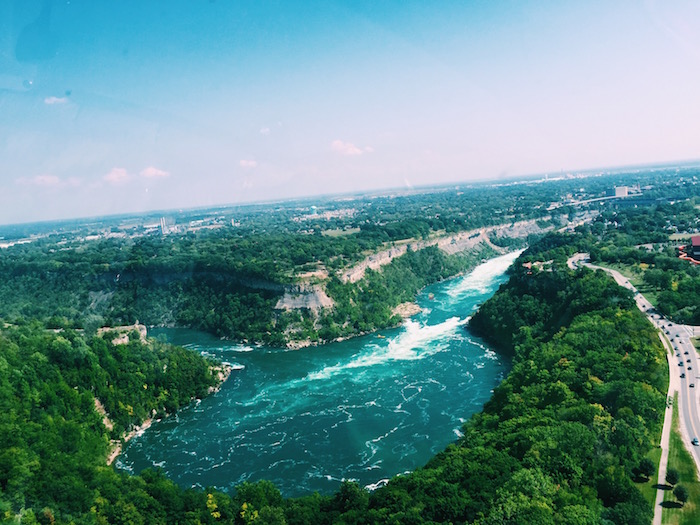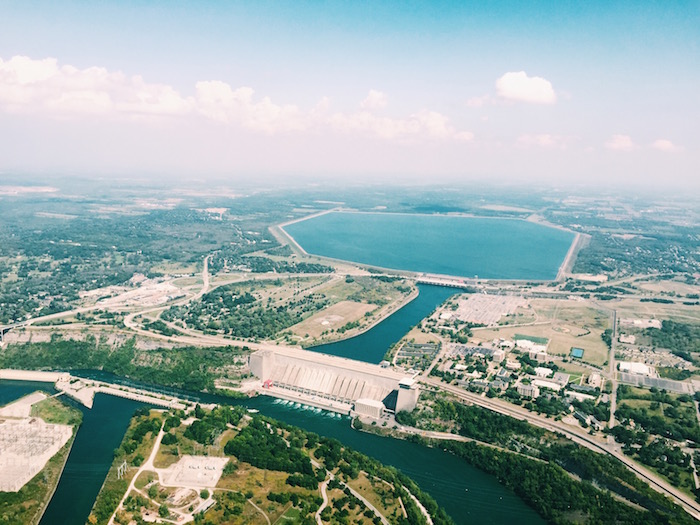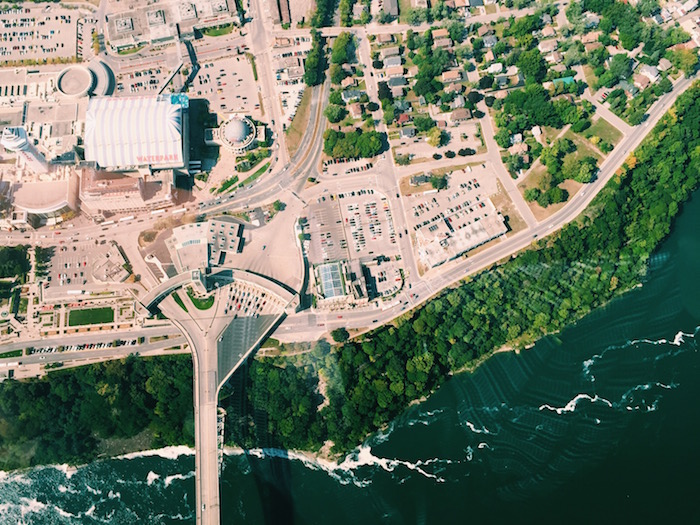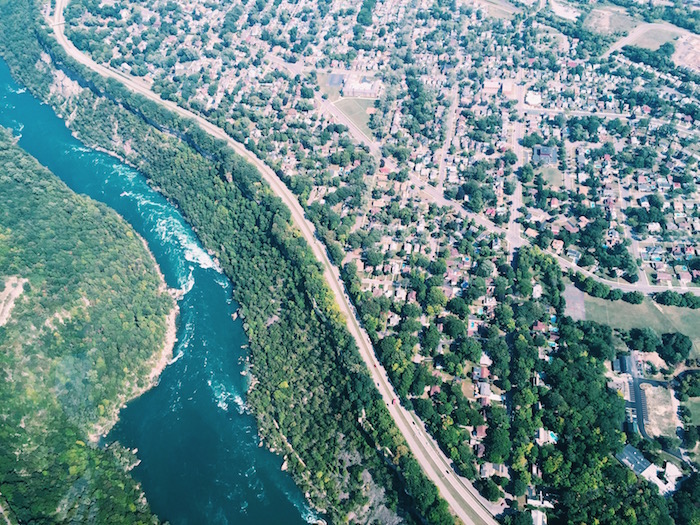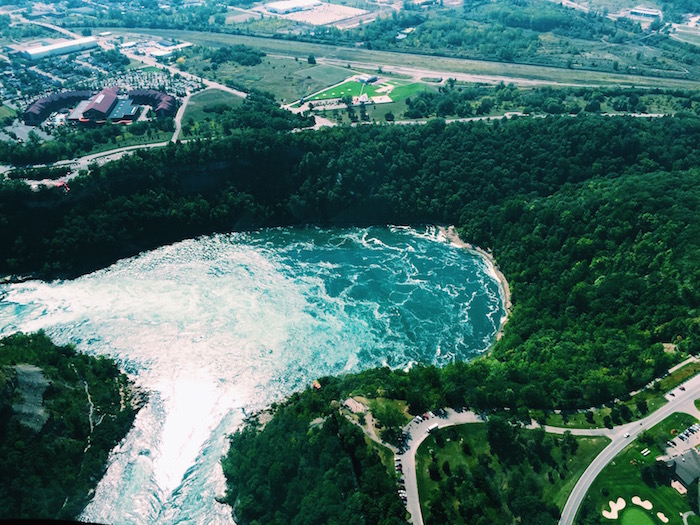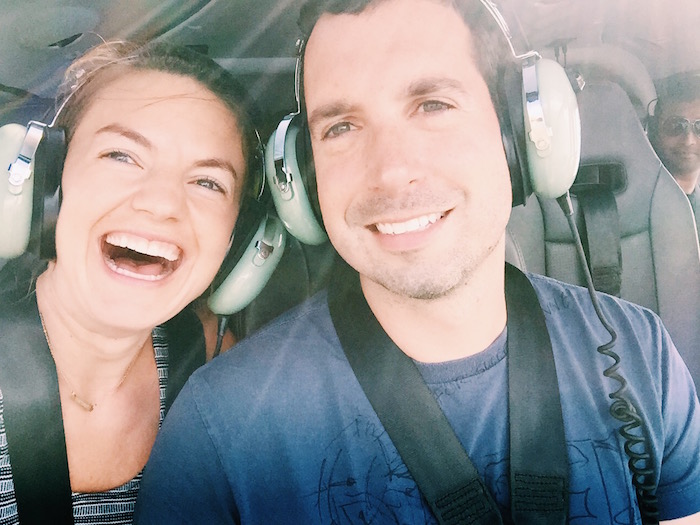 p.s. a weekend in Niagara Falls, photos from Niagara-on-the-Lake, and a video of our waterfall escape! 
What's your favorite photo of Niagara Falls from above?