Of the moment // 10.9.15
One of the reasons why I blog is simply to have the space to write: getting things "on paper" helps me to process my feelings and organize my thoughts. I also love having a record of my life over the past few years: a place that holds all of my stories, my photos, the ups and downs of travel. But sometimes, I also just want to remember and share the little things that brought me day-to-day joy. Every Friday, I'll give you a peek into the book I currently can't put down, a great restaurant discovery, a fun new product or an inspiring quote: a few things that I think you might enjoy before we all take off into the glory that is the weekend!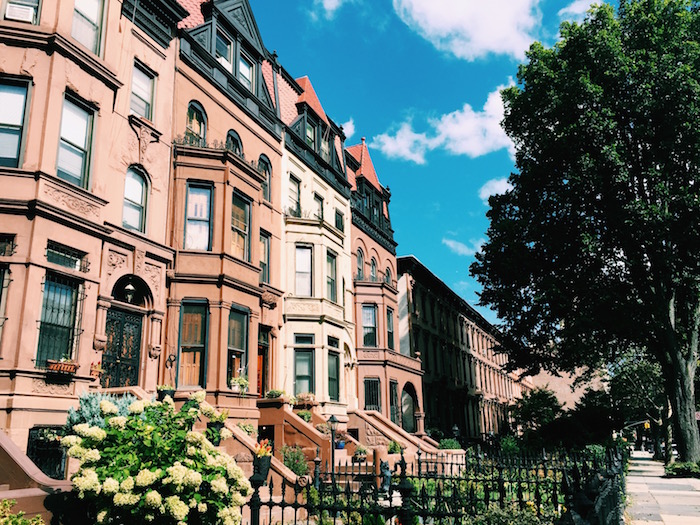 So, I always knew that I wouldn't be traveling in October. Because we were moving, I wanted to ensure that I was around to do Ikea trips and build furniture–and also, save the money that I would normally spend on car service to JFK and apply that to all the home things. That said, I'm trying to apply all of my vacation mentality to life in New York City for the next month: exploring new neighborhoods, trying new restaurants, making the most out of every glorious fall day. It's a real challenge! Bear with me as I search for some new gems in this neighborhood and beyond.
Knick-Knacks
How fun are these keytags by Various Projects? We moved from Williamsburg to Bed-Stuy, but the thought of leaving Brooklyn never crossed our minds. As Truman Capote said: "I live in Brooklyn. By. Choice." As long as I'm in New York, I'll be living in Brooklyn–and these keytags are such a fun way to celebrate that. p.s. Various Keytags is a finalist in the Martha Stewart American Made Awards, and I can vouch that they are a truly awesome up-and-coming company–you can vote here if you want to support their small business!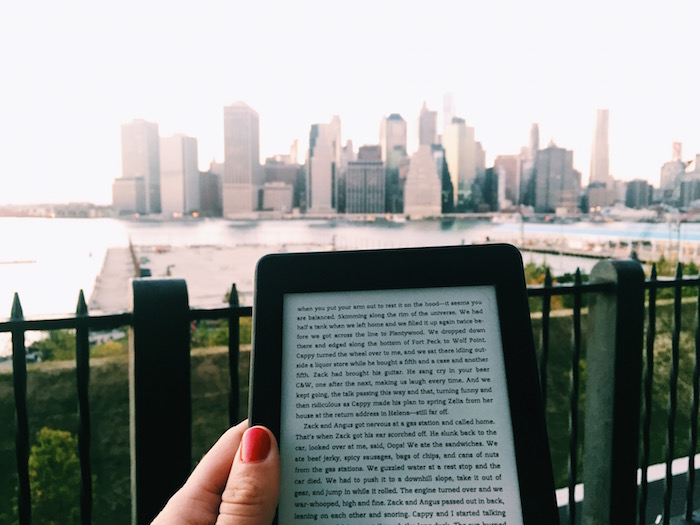 Reads
I spent the weekend finishing the second book in Ken Follet's Century trilogy–and then, suddenly, it was Sunday afternoon and book club was on Wednesday and I barely had three days to start and finish The Round House. But one of the upsides of having a longer commute: more time to read! Honestly, it wasn't my favorite book (probably because I'm so eager to read Edge of Eternity)–but it had some interesting insights into Native American life on the reservation and the legal challenges that they often face.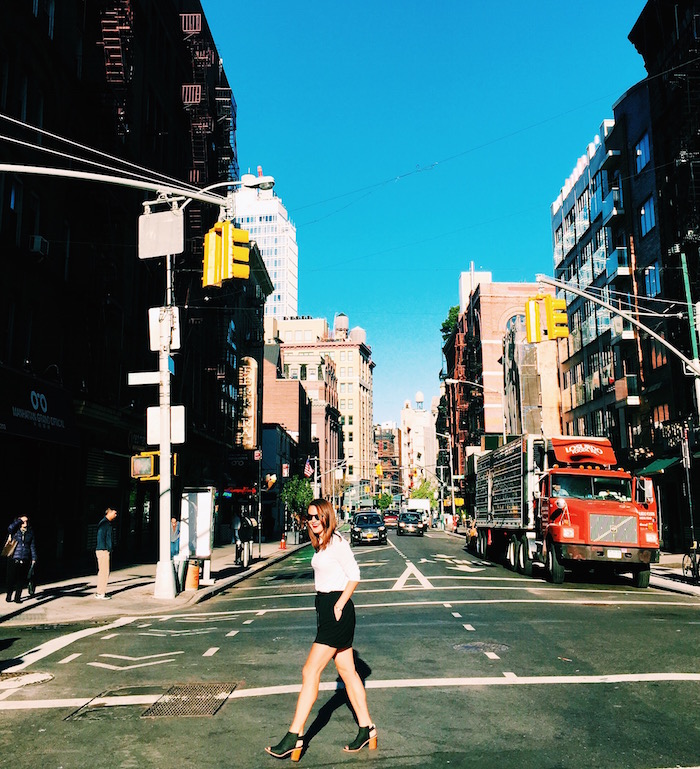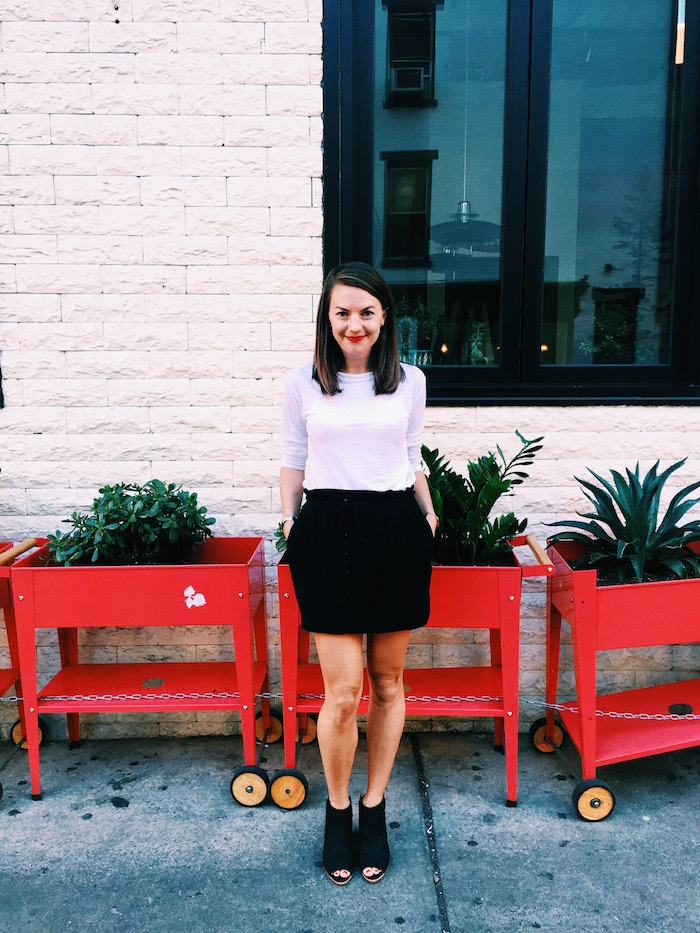 Looks
You know those days right on the cusp of summer and fall where the sky is blue and the sun is shining and there's still the most glorious hint of long, hot days, but it's starting to feel crisp and chilly with the scent of cinnamon and apple and roasted chestnuts in the air? These Matt Bernson leather peep-toe booties are the perfect shoes for those kind of days. The wooden stacked heel also might just be the most flattering AND most comfortable type of heel, no matter what the weather. Also: top is Everlane, skirt is Zara circa 2009 and lipstick is YSL.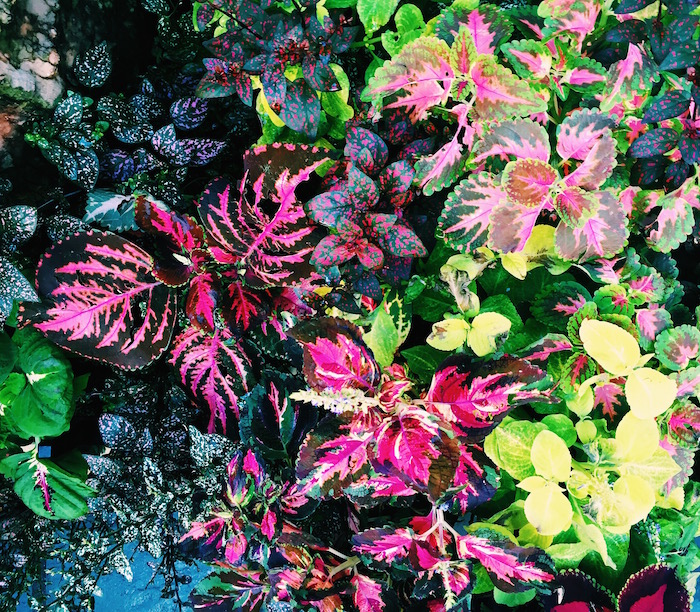 Blooms
How good is this sidewalk ivy in Chelsea? I'm so excited for peak foliage in the city (happening next weekend!), but there are wonderful little hints of what's to come all over the place.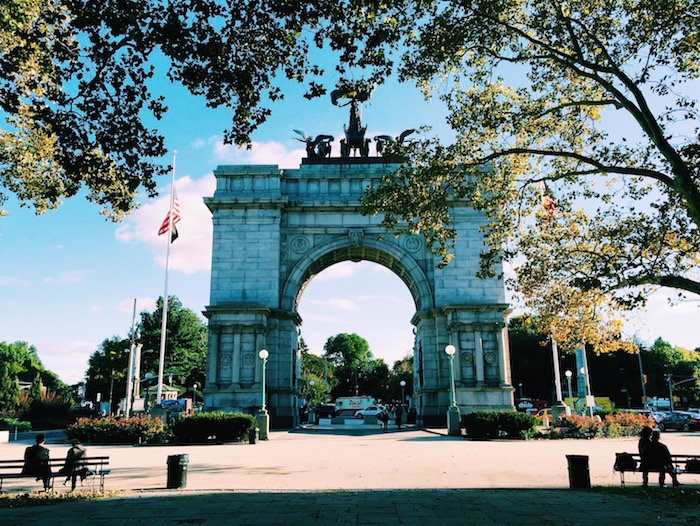 Words
"Do not stop thinking of life as an adventure. You have no security unless you can live bravely, excitingly, imaginatively; unless you can choose a challenge instead of competence." -Eleanor Roosevelt
This weekend, we are (still) unpacking, organizing and building Ikea furniture! I'm also planning on some long walks through the new hood with my favorite dog-friend Prince to search for #houseportraits, taking a bike ride through the foliage at Prospect Park and scouting out a local yoga studio.