Of the moment // 10.2/15
One of the reasons why I blog is simply to have the space to write: getting things "on paper" helps me to process my feelings and organize my thoughts. I also love having a record of my life over the past few years: a place that holds all of my stories, my photos, the ups and downs of travel. But sometimes, I also just want to remember and share the little things that brought me day-to-day joy. Every Friday, I'll give you a peek into the book I currently can't put down, a great restaurant discovery, a fun new product or an inspiring quote: a few things that I think you might enjoy before we all take off into the glory that is the weekend!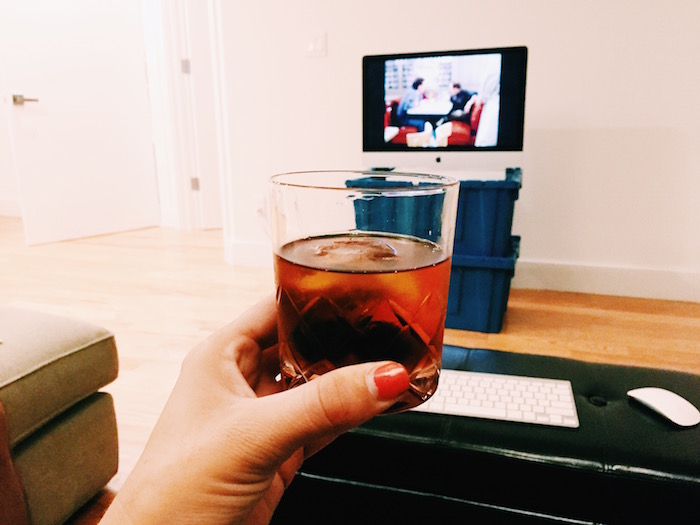 This week: we moved! My friend Katelyn says that moving is "Murphy's Law times 100": no matter how much you organize and prepare, something will go wrong. Despite a day stacked with stress, time pressure and heavy lifting (and no hot water in our apartment): we survived the move, and we are the proud renters of shiny new apartment with a balcony on a tree-lined street in Bed-Stuy. We celebrated the first night exactly as you're supposed to: pizza delivery, homemade Manhattans in fancy glasses, and old episodes of Seinfeld (on a computer, stacked on moving crates). Cheers to all of the adventures ahead!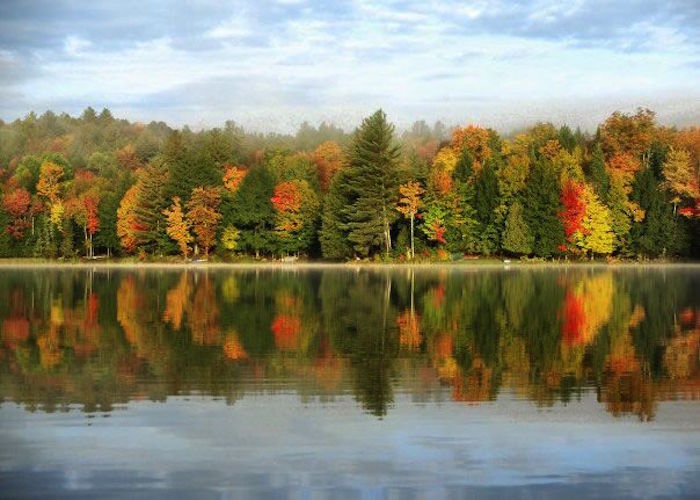 Wanderlust
Although I'm staying close to home for most of October, I'm very much looking forward to a weekend away in the Adirondacks at the end of the month! My friends are putting on Wilderness Field Notes, awesome experience that I am affectionately calling "grown-up summer camp with fall foliage": log cabins, beach bonfires, farm-to-table meals with moonshine cocktails. Bonus: there are still spots available, so if you're in in the NYC area and want the perfect fall getaway…use code "meetmeatthebonfire" for 10% off!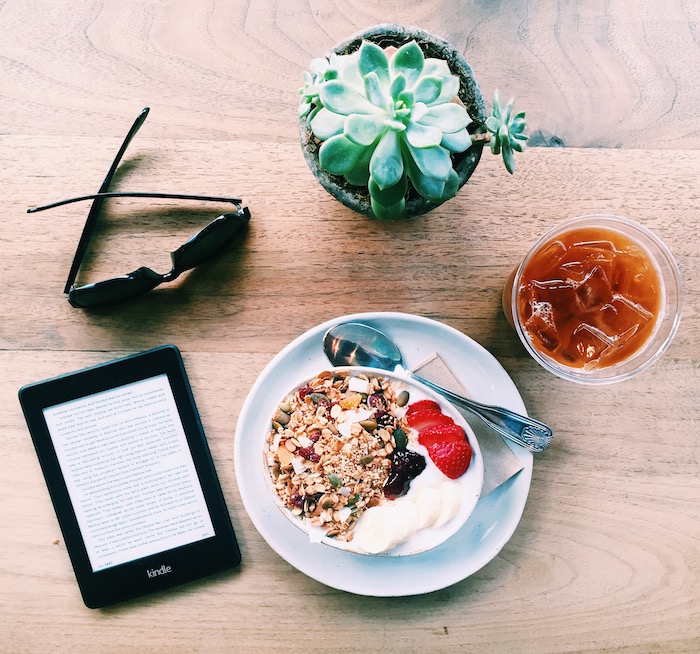 Reads
For better or worse, I am stuck in the middle of Ken Follett's (very long and wonderful) Century Trilogy: I'm reading Winter of the World, which focuses on WWII. I've read A LOT of WWII historical fiction–and what I like the most about Winter of the World is that it offers several different perspectives of the war and what led up to it, particularly around the war in Spain against fascism in the 1930s and the class struggle in England.
Namaste
My new favorite place for a yoga date: SKY TING! It opened a couple of months in Chinatown, and as my friend Maeve put it: "This is what a yoga studio created in the age of 2015 Instagram looks like." Aka: so much natural light, funny mats, plenty of plants and a giant stuffed giraffe, because why not. Bonus: the classes are INCREDIBLE, and the teachers don't take themselves too seriously.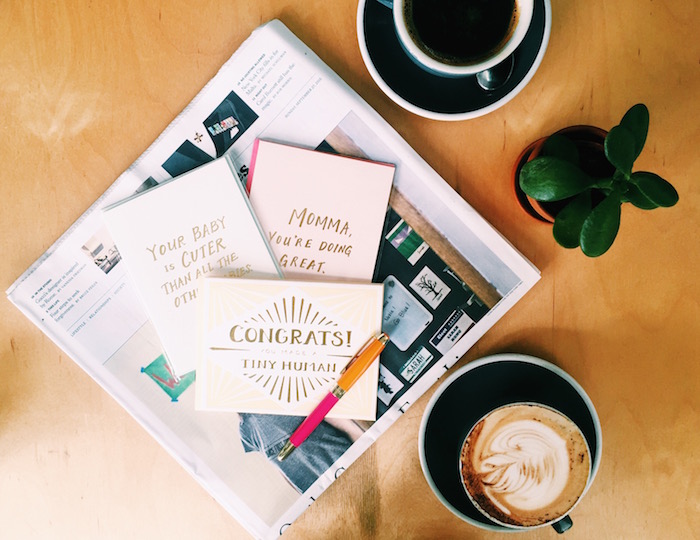 Snail Mail
My friend Ashlee not only started Coffee and Crumbs, an amazing site about motherhood in all forms, but she also made these adorable cards that are perfect for new moms. So inspired by her and all my friends who actually made tiny humans–and still find time to create!
Words
"I live in Brooklyn. By Choice." -Truman Capote
This weekend, we are finishing up the move, making a trip to Ikea (cinnamon rolls!) and exploring our new neighborhood. I'm especially excited to try this place on Saturday night!