Of the moment // 10.16.15
One of the reasons why I blog is simply to have the space to write: getting things "on paper" helps me to process my feelings and organize my thoughts. I also love having a record of my life over the past few years: a place that holds all of my stories, my photos, the ups and downs of travel. But sometimes, I also just want to remember and share the little things that brought me day-to-day joy. Every Friday, I'll give you a peek into the book I currently can't put down, a great restaurant discovery, a fun new product or an inspiring quote: a few things that I think you might enjoy before we all take off into the glory that is the weekend!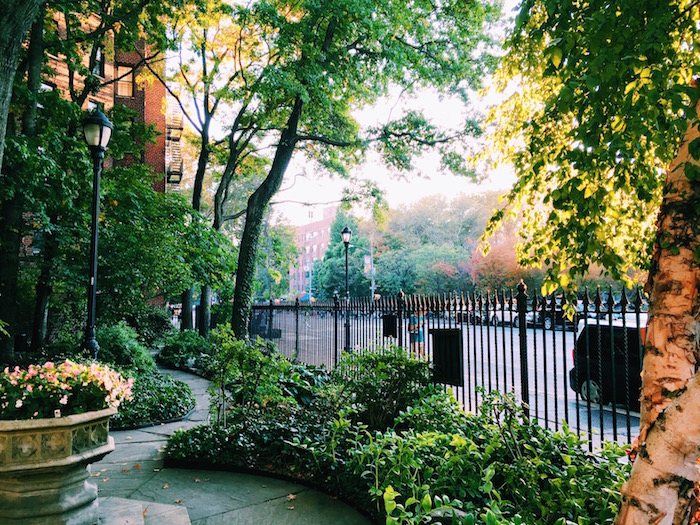 In articles that resonated this week: When Instagram Culture Ruins a Vacation. I try really hard to maintain a balance in my life: in that what I share on social media is representative of what my life actually is, without living my life just for social media and while doing things that are worth sharing. That said: I am guilty of waiting for people to clear spot on a beach so that I can get the shot. I am guilty of my coffee getting cold while I capture it from above. I am guilty of telling a friend to pause the conversation while I take a photo. I tend to make the excuse that I have a reason, I have a blog–and at the very least, I haven't succumbed to the selfie stick.
Reads
First of all, I discovered the most delightful neighborhood cafe a few blocks from me: Stonefruit Espresso! They have almond milk lattes and avocado toast and the most amazing light pouring through the windows, in addition to all the amazing design-y details. Aka could there be a more perfect place to read Sage Living, a beautiful book about designing for the life you want? I think not! The book has been wonderful as we settle into a new place: plenty of pretty pictures to inspire, balanced with practical tips to help implement.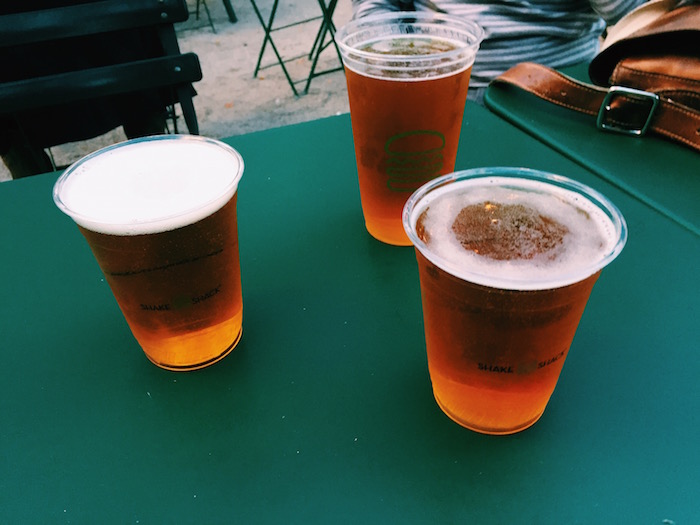 Drinks
Although the appropriate weather for this is (sadly) coming to an end, I'm always on the lookout for good outdoor drinking spots in New York City. In the late summer and fall when the weather is crisp and the sun is shining, I try to squeeze in as much outdoor time as possible–especially catching up with people after work! In a fun little life hack, I met up with a few friends near Madison Square and we realized: you can get $6 beers from Shake Shack (without standing in line!) and enjoy them outside under the fairy lights and the Flatiron Building.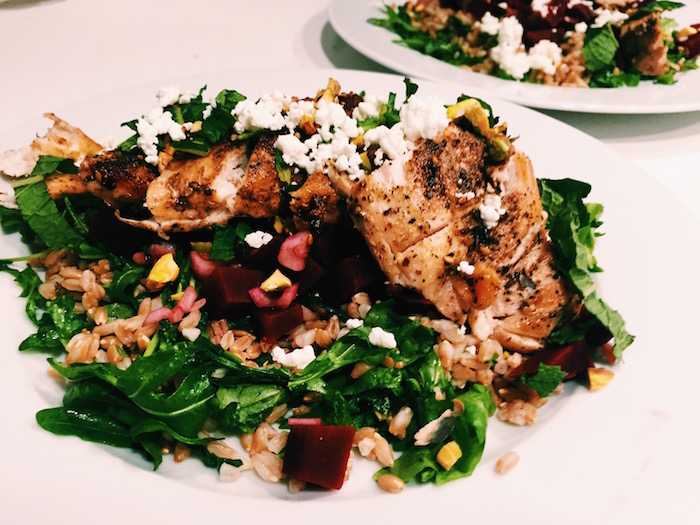 Eats
We're back on that Blue Apron train! We have two more meals to use tonight and tomorrow, but we made this delicious Za'taar-spiced chicken dish with an arugula/farro/beet salad, topped with goat cheese and pistachio. SO easy, and I love having new ideas of ways to change up a boring old chicken breast!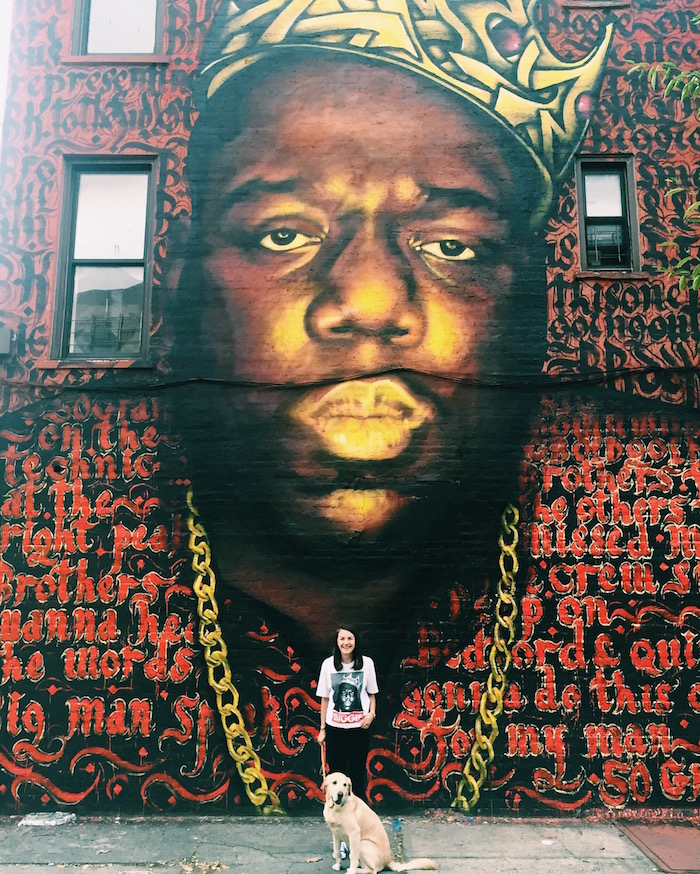 Streets
Our new apartment is in Bed-Stuy: home of the Notorious BIG and Jay-Z. We've been playing early 90's hip-hop on repeat, and it's been awesome to see so much street art celebrating the music greats that started in this neighborhood.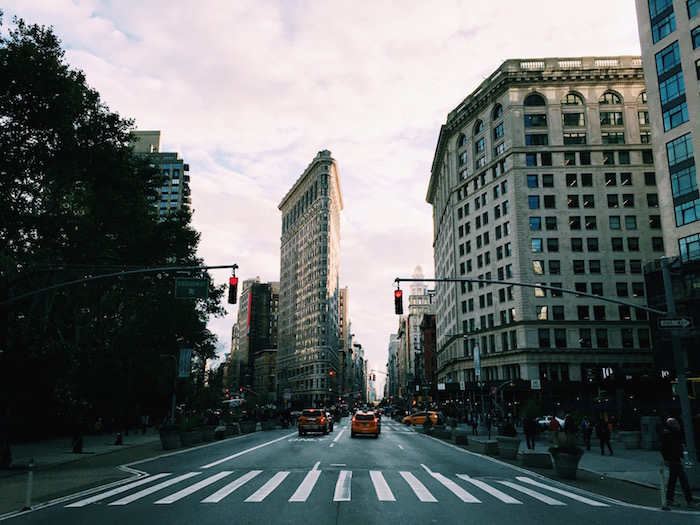 Words
"God may be in the details, but the goddess is in the questions. Once we begin to ask them, there's no turning back." -Gloria Steinem
This weekend, I'm exploring the city's architecture during Open House New York–and enjoying the city in its full foliage glory! I'm especially looking forward to the Tudor City Penthouse tour, going to the top of the Jefferson Market Library and taking a behind-the-scenes tour of the Central Library. I'm very nerd-ily excited about it all!