A weekend at Wilderness Field Notes
I spent last weekend at Wilderness Field Notes, the inaugural event put on by The Billycan at Morningside Camps and Cabins in the Adirondacks. It was essentially summer camp for hipsters, set amongst the crisp days and colorful foliage of autumn's last hurrah. Think Chemex coffee in the morning, classes in eco-watercoloring and natural dying, and whiskey tasting in a log cabin with a fire crackling: aka the most perfect upstate experience for a bunch of Brooklynites.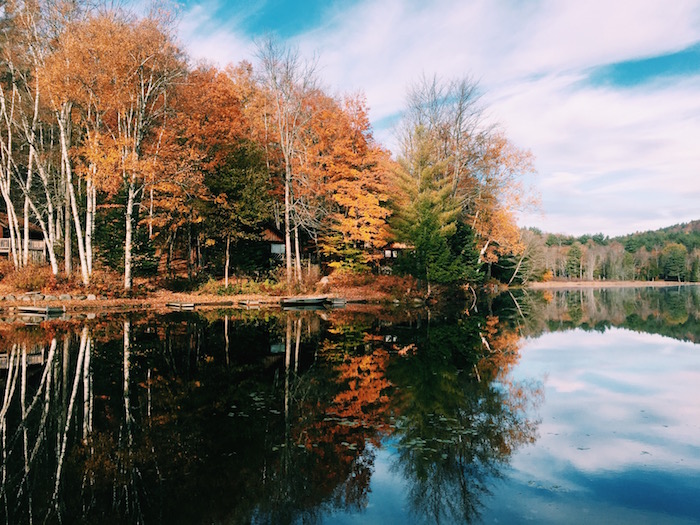 I headed up with my boyfriend and some of the Passion Passport crew, and we had such a wonderful time. I always love escaping upstate to disconnect and breathe in all that fresh air, but I feel like this trip was extra-special because of all of the activities involved. It forced me to step a little out of my comfort zone–I'm not much of an artist or an outdoorswoman!–and I was surprised by just how much I enjoyed all of it. Below are a few highlights and here is a video–and if you're sad you missed out, never fear! The Billycan is going to start doing these bad-ass events more regularly in 2016.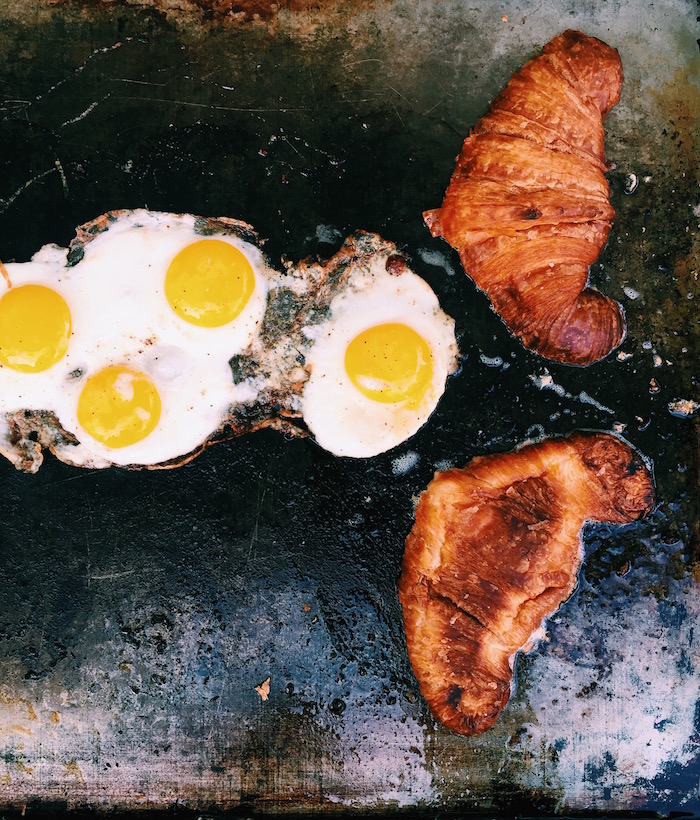 First things first: I have to rave about the food–and not just because I'm friends with one of the chefs. Think: pulled pork sliders and craft beer from Adirondack Brewery around the bonfire upon arrival, Chemex coffee and bacon, egg and cheese on flakey croissants in the morning, ciabatta, turkey and avocado sandwiches for lunch. And the grand finale was a roast chicken dinner with local vegetables, homemade corn bread with homemade honey butter, and even a mini pecan pie. And it was all the more impressive when you realized they were whipping up these incredible dinners on a makeshift outdoor kitchen!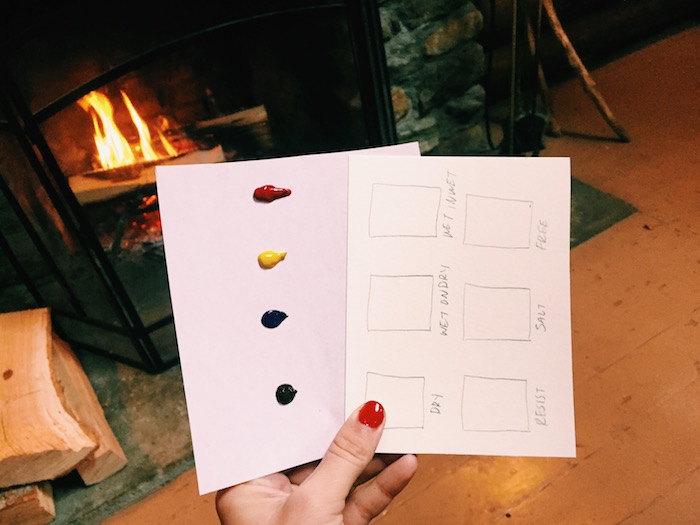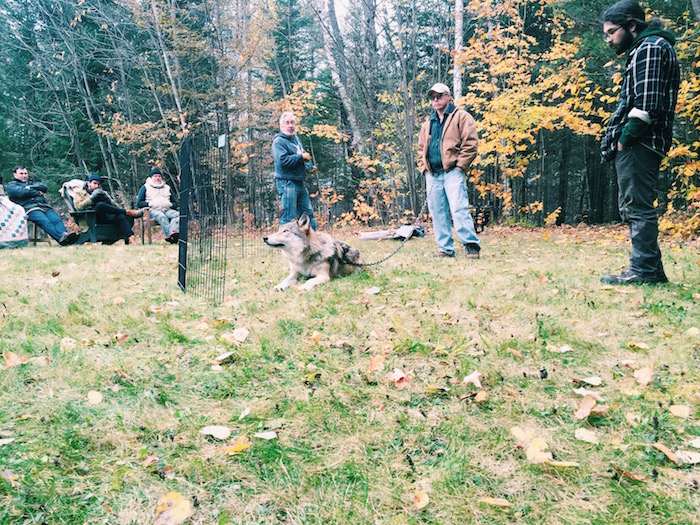 Another surprisingly cool activity was the visit from the Adirondack Wildlife Refuge. Although I was a little hesitant about seeing a wolf in captivity (I thought I'd be sad!), they gave a really interesting and informative talk about the environmental factors that affect wolves living in the wild (namely, humans ruining everything). We also just learned a ton about the wolf itself–such majestic creatures!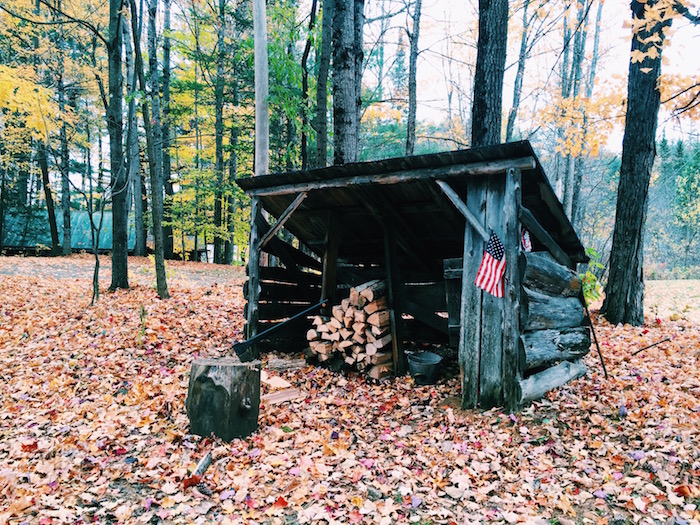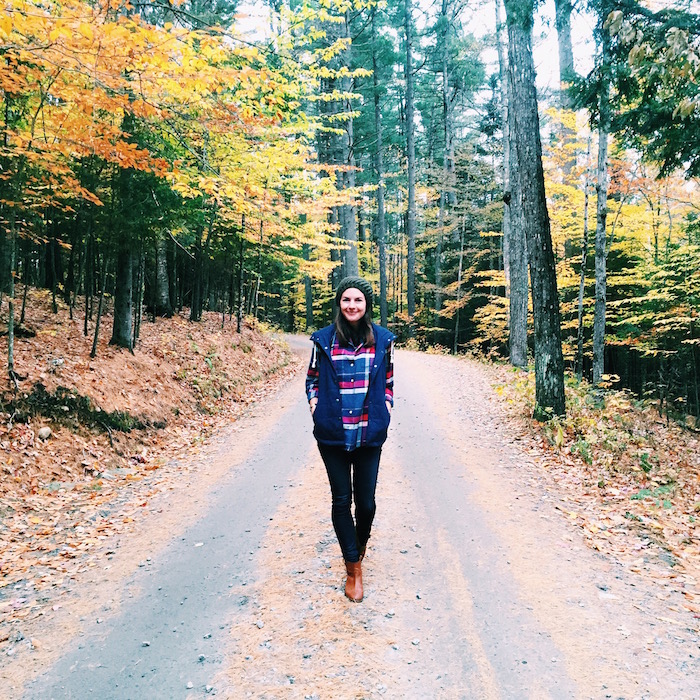 And in wilderness fashion notes: I basically lived in this navy wool vest and flannel shirt all weekend. They're both so warm! It was actually quite chilly upstate–think highs in the 30's–and we were outside a lot, so I tried to layer as much as possible.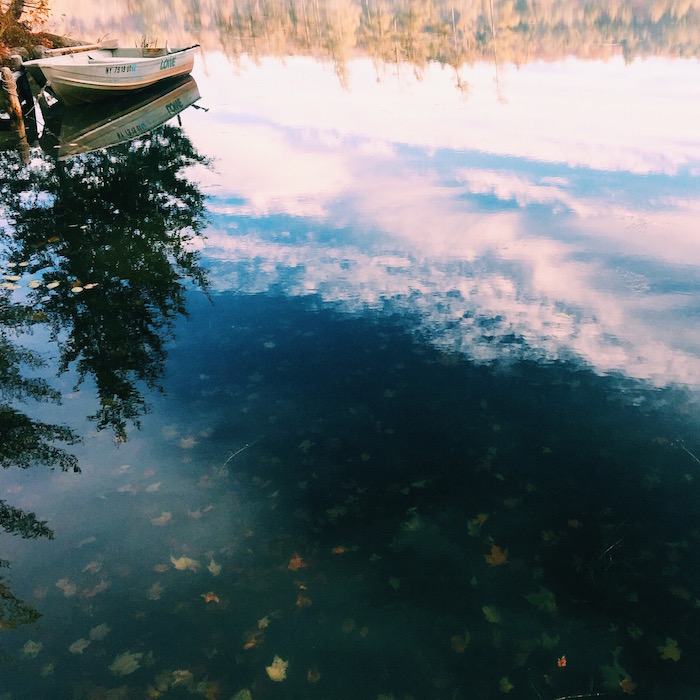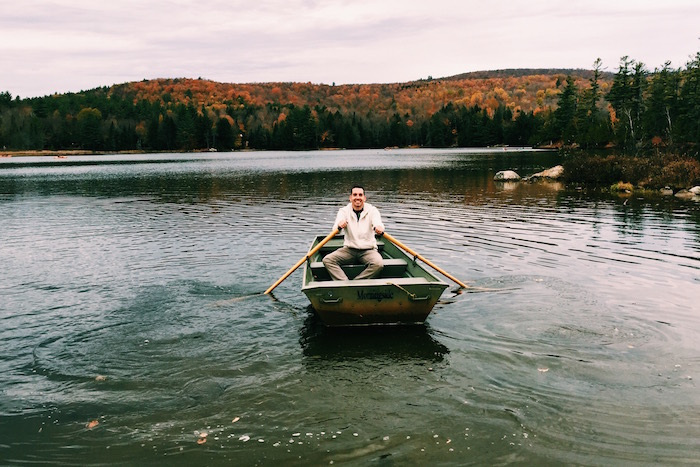 The campsite was located right on private Minerva Lake, so plenty of people–my boyfriend included!–went fishing, kayaking and rowing.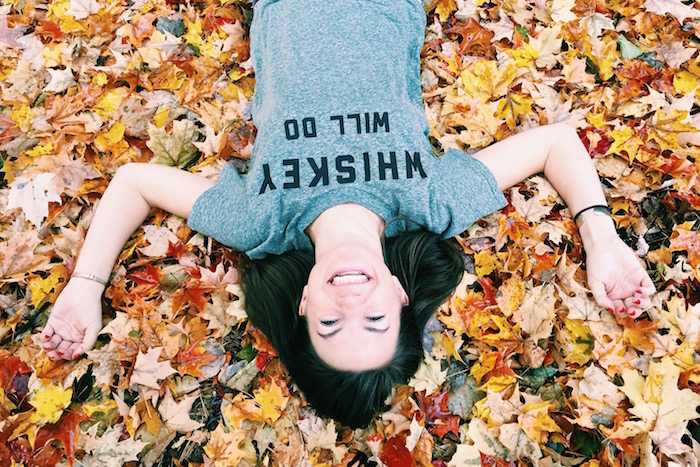 I'm currently obsessed with this shirt by Bridge & Burn–and in a similar vein, I also loved the whiskey tasting by Kings County Distillery. I've been getting more into drinking whiskey since my boyfriend is such a fan, and it was cool to learn a little more about how it's made and the different varieties. Although I won't lie: the chocolate whiskey was 100% my favorite! Since Kings County Distillery is located in Brooklyn, definitely planning on swinging by soon for a tour and to pick up a bottle.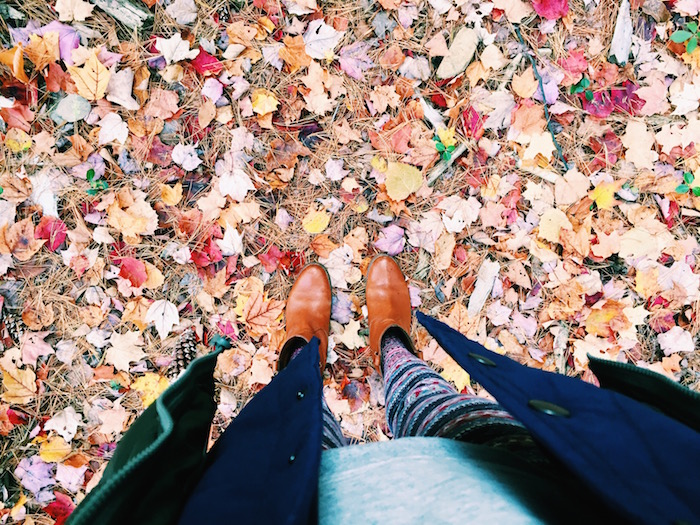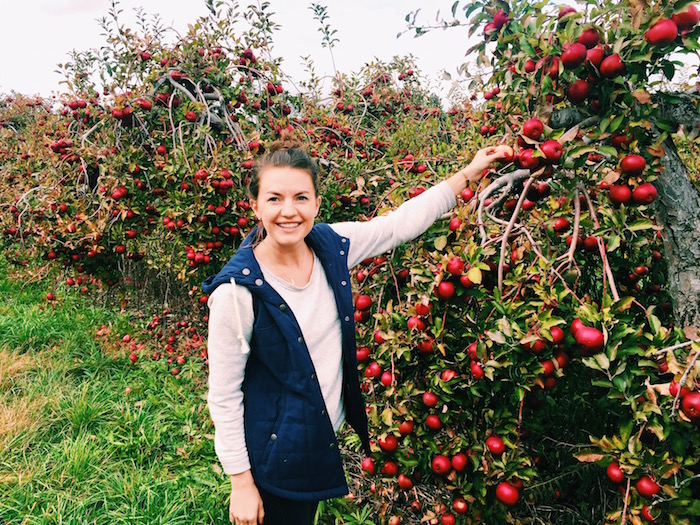 And on the drive back to the city, I couldn't resist a chance to go apple picking! We stopped at Goold Orchards, where I went a couple of years with friends, and stocked up on apples, apple cider, apple butter (all of the good stuff!).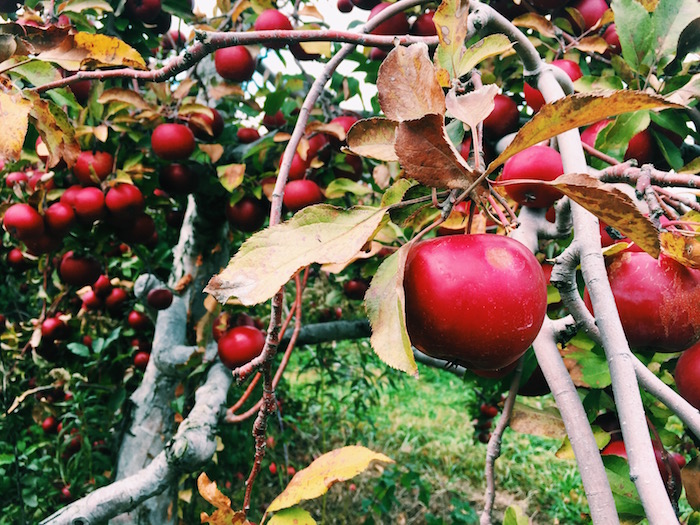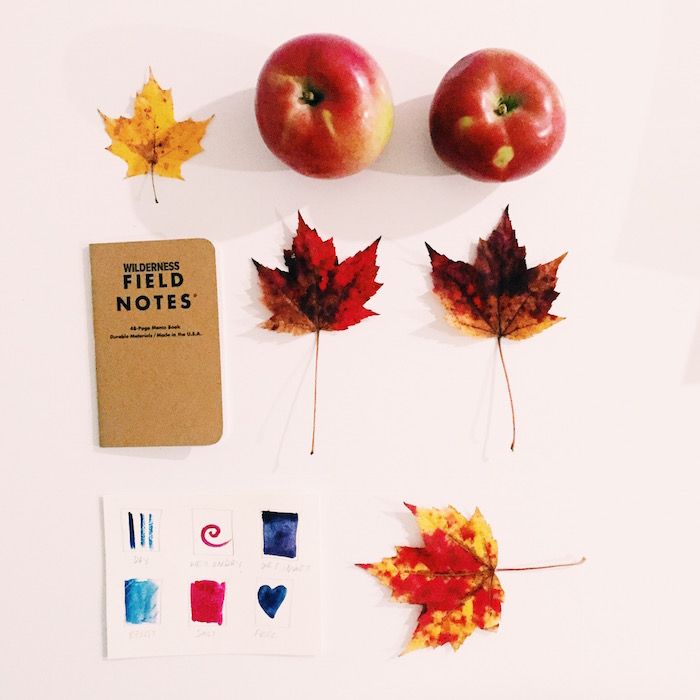 A few favorite souvenirs from a foliage-filled weekend–and here's a video if you're interested.
What's your favorite photo from Wilderness Field Notes?