A weekend at Open House New York
It should come as no surprise that I get very excited about views, books and New York City: give me the chance to have insider access to all three, and I'm in heaven. As soon as I heard about Open House New York, I was sold (I went to Melbourne Open House eons ago and loved it): it's basically a weekend where buildings of all kinds (private residences, churches, libraries, corporate skyscrapers) open up their doors to the public. Most places are free, but you can register for special behind-the-scenes tours at some locations for $5 a pop.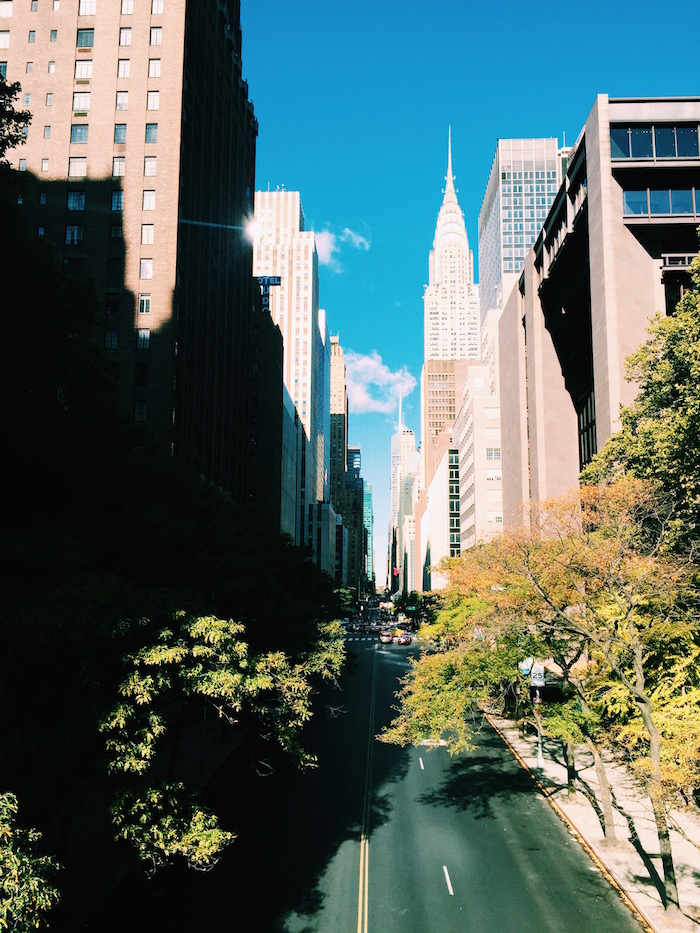 And honestly, the weekend was everything that I could have dreamed of! It's been a while since I had two whole days to gallivant around the city and look at buildings and wander through unfamiliar neighborhoods all by myself: it reminded me just how much I love New York City, and just how much I enjoy a solo adventure. Here's a little video of the sites, and below are a few highlights from the official Open House New York program:
Tudor City Penthouse
My very first stop was a tour of the penthouse that was the Green Goblin's lair in Spiderman–although I registered mostly to a) see the view from the terrace and b) soak up the quiet of Tudor City. The current owner has an epic art and antique collection–and honestly, I just love the chance to get a peek inside fancy apartments in the city!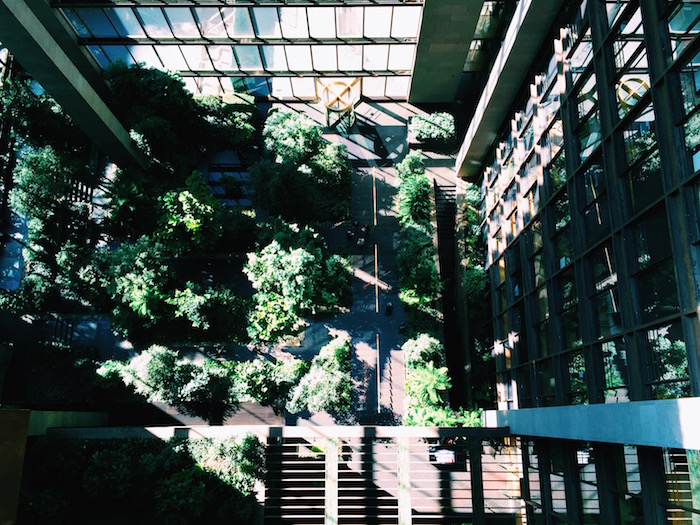 Ford Foundation
This wasn't originally on my list of places I wanted to see, but it was right next to Tudor City, so I decided to pop in–and I'm so glad I did! And honestly, that's what I love about Open House New York: you get the chance to see buildings that you would normally never see otherwise. The Ford Foundation headquarters overlook a lush 12-story atrium and features such gorgeous mid-century touches.
Jefferson Market Library
THAT IS THE FACE OF PURE JOY. I have been weirdly obsessed with Jefferson Market Library ever since I learned more about its history earlier this year: it looks like a church, but it was actually a prison and a market and now it's a library. And there is a clock tower that is only open to the public for four hours a year–aka one afternoon on Open House weekend. I waited in line for an hour (aka I got there 30 minutes before it even opened) on a very cold day before climbing the narrow staircase all the way to the top–and it was so, so, so worth it. The views of uptown and downtown are amazing, but I just loved the feeling of getting to see the city from a vantage point that so few have.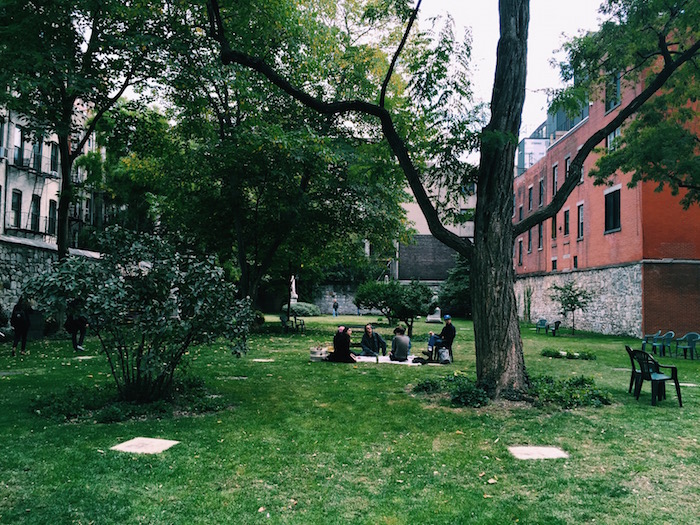 New York City Marble Cemetery
I'm also weirdly into cemeteries, and I've been interested in the New York City Marble Cemetery after reading about it in Secret New York. It's one of two non-sectarian cemeteries built in New York City in the 19th century, and former president James Monroe is buried here!
Umbrella House Rooftop Garden
I'm continually impressed by how people utilize the limited space we have in New York City, and Umbrella House Rooftop Garden is no exception. The building itself has an interesting history: it was a squat on the LES until it was converted into an affordable housing co-op in the early 2000s. Now they have a garden committee to oversee the 820-square-foot green roof, but all residents can take and eat what's grown there.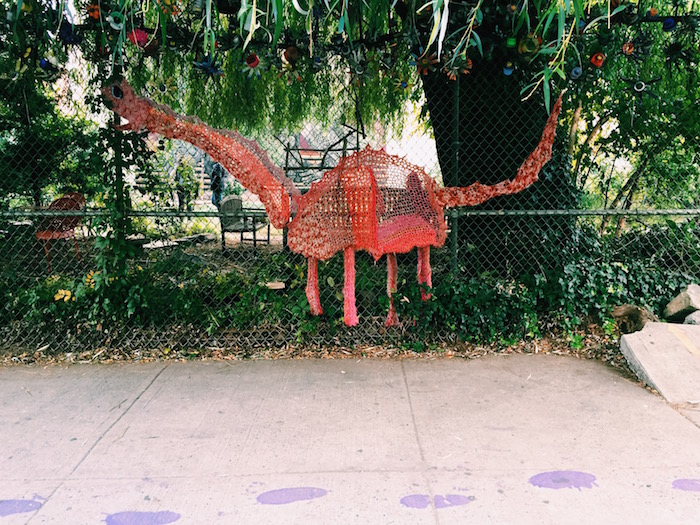 La Plaza Cultural
Not officially part of Open House New York, but it's been a while since I walked through East Village: I forgot how many awesome community gardens there are. La Plaza Cultural definitely won for having the best art to enjoy: I loved the yarn-bomb dinosaur!
Brooklyn Central Library
I've always loved the facade of Brooklyn Central Library, so I was eager to go on a behind-the-scenes tour. Not only did we get to see an incredible view of Grand Army Plaza from both the Trustees' Room AND the roof, but we also got to see the Treasure Room (its rare and ancient collection of children's books), the underground stacks, the original card catalogs. IT WAS AWESOME.
What building would you most like to visit in New York City? Have you ever done an open house in a city?