Postcard from Niagara-on-the-Lake
Although I was excited for a weekend escape to Niagara Falls, I also knew that there was only so much time I'd want to spend looking at a waterfall. And after we saw it from several different angles–the American side, the Canadian side, up close on Maid of the Mist and even from above on Niagara Helicopters–I was ready for something new. We opted for a scenic 30-minute drive up to Niagara-on-the-Lake, a town known for its quaint streets, wine-tasting trail and the oldest golf course in North America.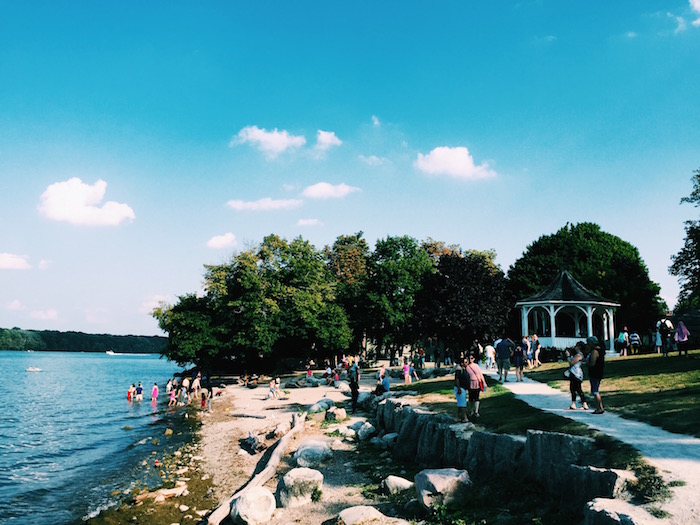 The drive itself boded well for what was to come: there were plenty of vista points overlooking Niagara River, and we wound past sun-dappled vineyards, roadside fruit stands and a tree-covered bike trail. As soon as we arrived, we both knew we made the right choice to spend the afternoon in NOTL–and perhaps only regretted not choosing to spend the entire weekend here. The tourist crowds at Niagara Falls can be a bit tough to take, and even though the main drag of NOTL is touristy: we immediately agreed that we were OK with the sort of touristy that calls for cute cafes, flower pots hanging from street lamps and kitschy olive oil shops.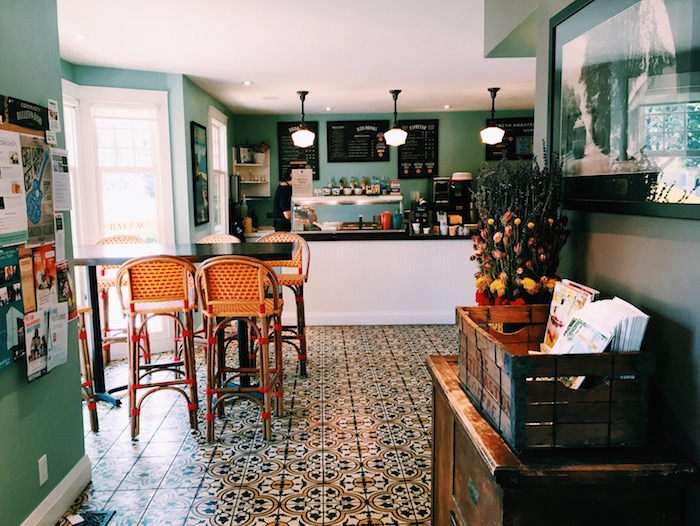 Our first stop was Balzac's Coffee Roasters: my boyfriend spotted the facade, and suggested an iced coffee. As soon as we walked in, I was obsessed: that art deco floor! the painted vintage-style posters! the sofa and table made of suitcases! And, of course, the coffee was darn good, too.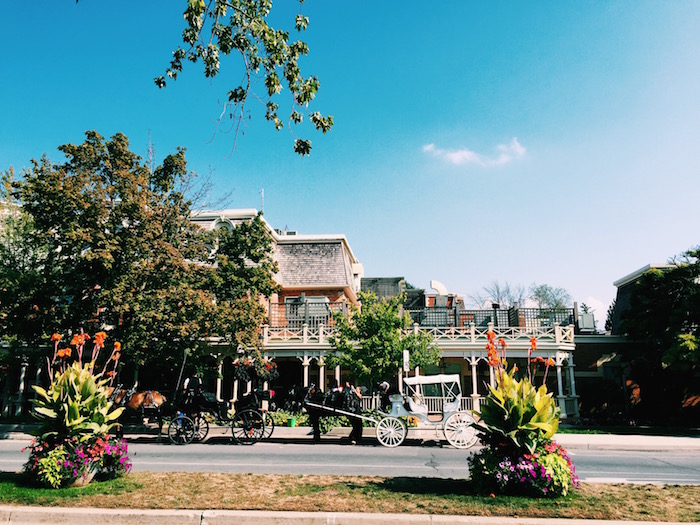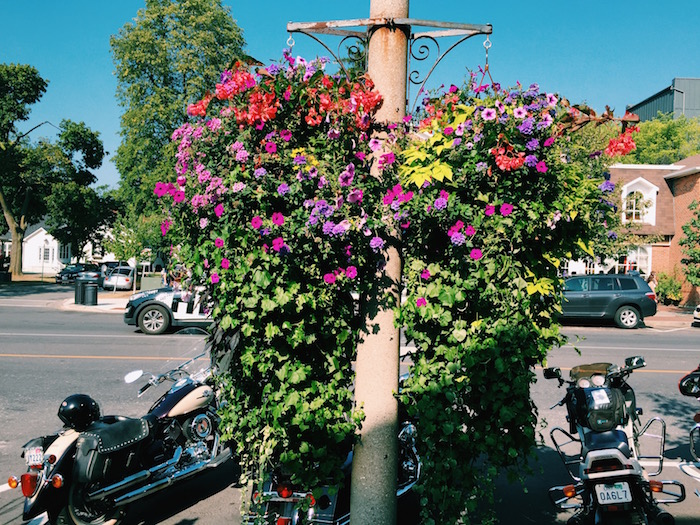 I can't get over how cute the main drag is in NOTL! It's lined with some cute, and some kitschy, shops and restaurants–but I just loved all the flowers that lined the curbs and the old-style architecture.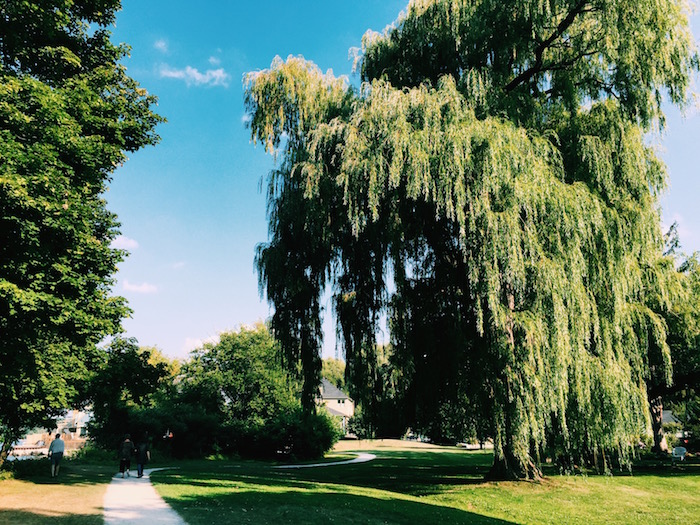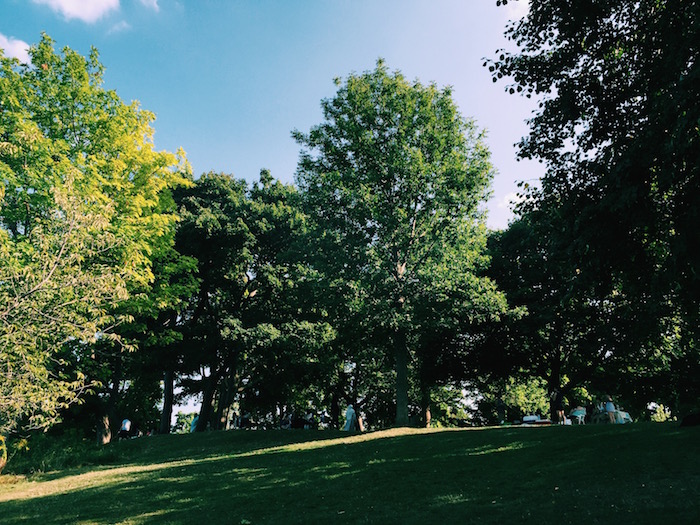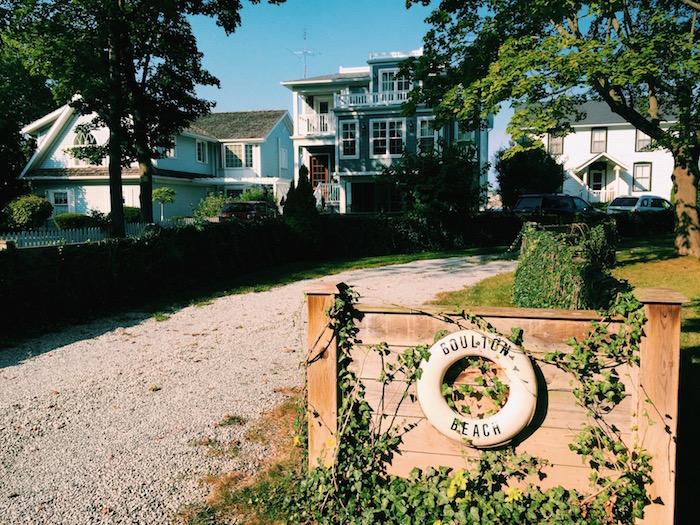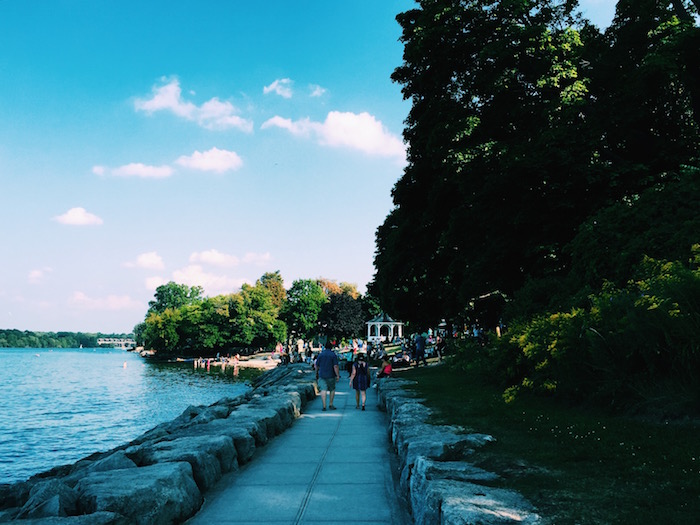 True to its namesake, the town is located right where the Niagara River opens up in to Lake Ontario. There is a little beach area and a park that borders the water, with gazebos, walking paths and plenty of places to relax under a shady tree. We set up shop here for a while with our Kindles, and just enjoyed people-watching and soaking up the sunshine and gentle lake breeze.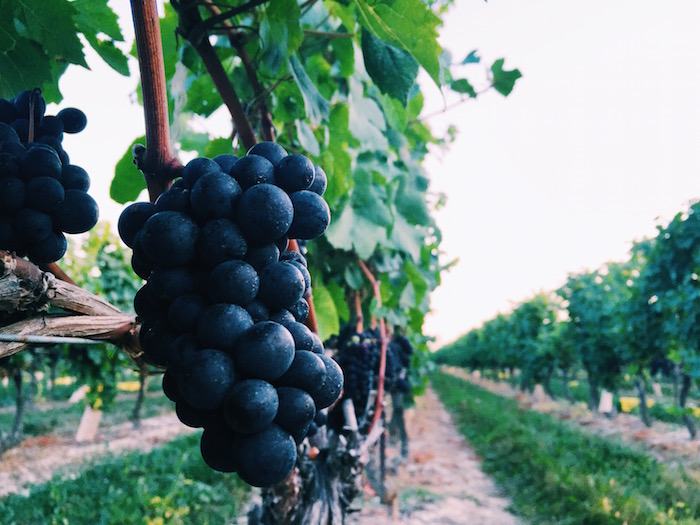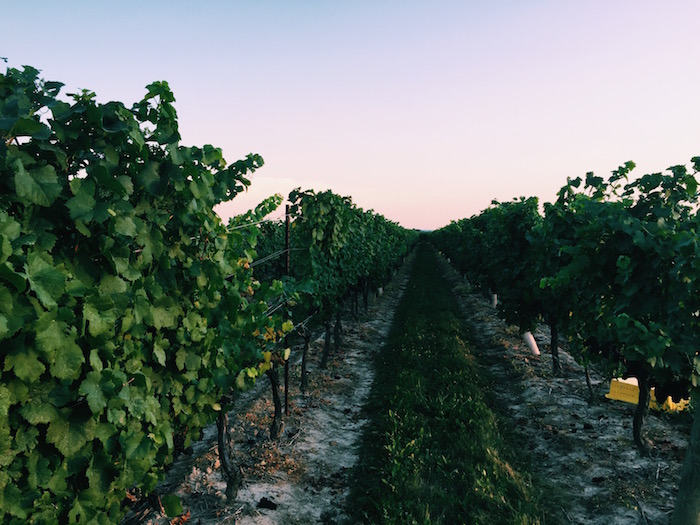 My boyfriend isn't much of a wine drinker, but rumor is that there is a great wine trail that you can bike through the surrounding vineyards. Definitely on my list for the next time I visit–and I certainly hope that there is a next time!
We had dinner at Garrison House after a couple of locals emphatically recommended it to us–and it was great! It's not located in the center of town, so it feels like more of a local find–and the food is great, and the wine list consists primarily of Niagara wines.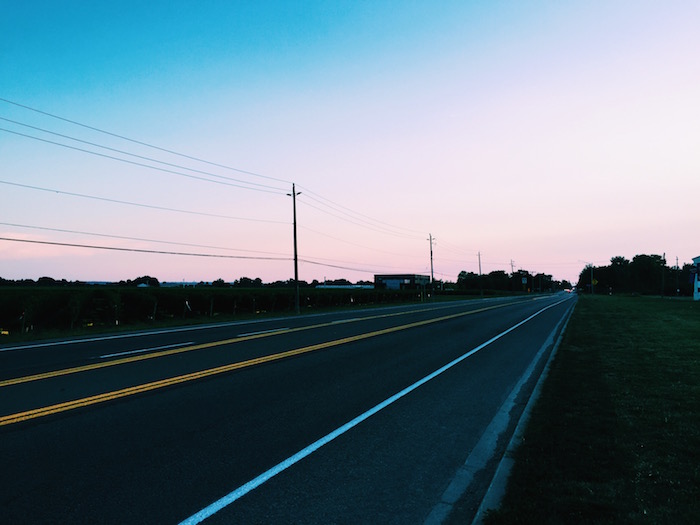 Have you ever been to Niagara-on-the-Lake? Any recommendations?