Postcard from Ditmas Park
It's hard to believe Ditmas Park is in New York City. I've seen a lot of surprising spots, and sure, it's not exactly next door to the Empire State Building–but still, you get all of the perks of suburban living (aka SPACE) while still being served by the subway. It's a win-win!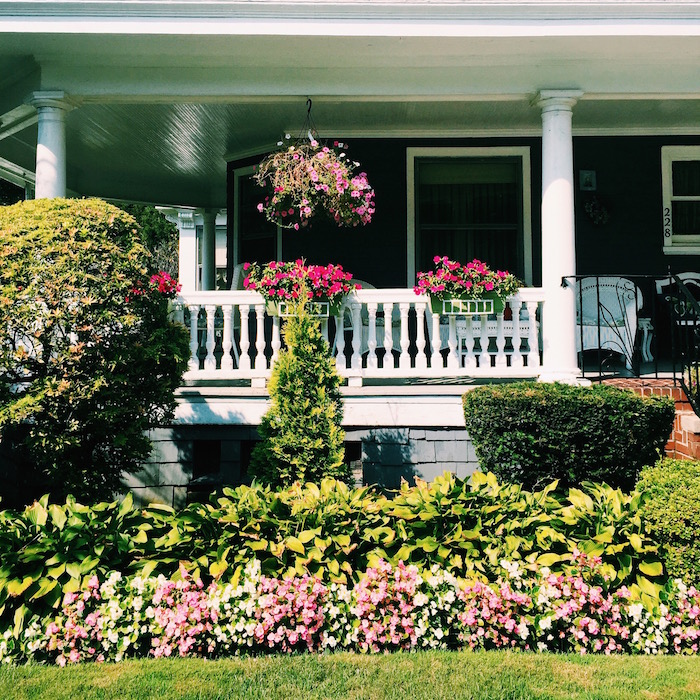 I headed down south of Prospect Park this weekend to grab a coffee with my friend Zach. We ended up grabbing an iced coffee and taking a long walk around the neighborhood (with Prince!), where I couldn't stop taking house portraits. I'm still in awe that these houses exist in a borough! We then grabbed brunch on the sidewalk at Cafe Madeline: super cute, and the egg-avocado biscuit was on point. Zach totally sold me on the neighborhood, and I already can't wait to go back (without a dog tugging on a leash) to enjoy all of the fall foliage on the tree-lined streets–especially after reading this NYTimes article that features a delightful slideshow of Ditmas Park porches.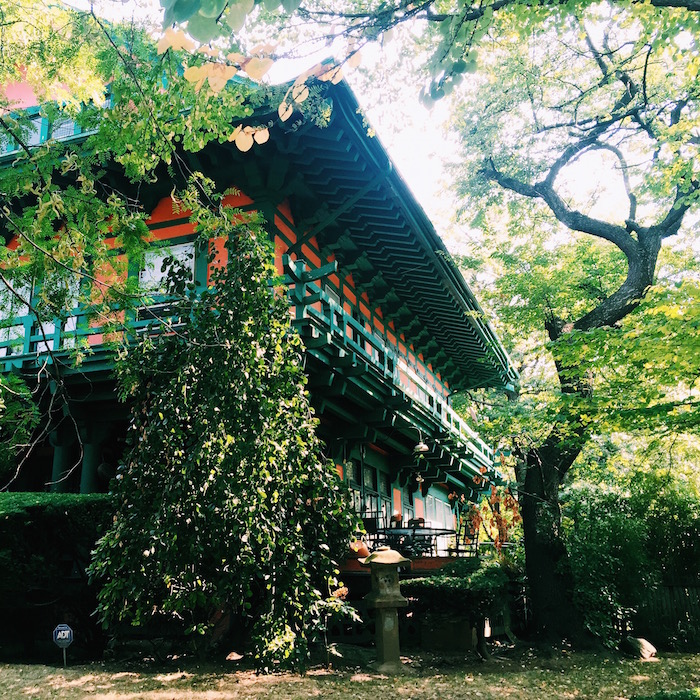 One of my favorites: a Japanese pagoda popped down in Brooklyn! I loved this piece that debunked the legend about the house: apparently, it was designed to attract a luxury clientele in the late 19th century when Japanese art was en vogue.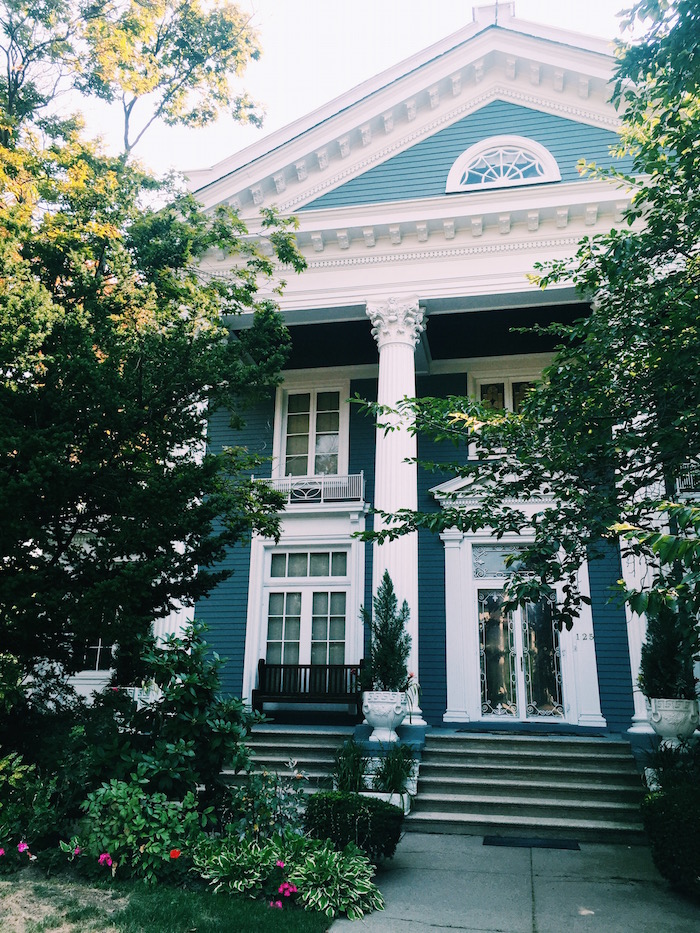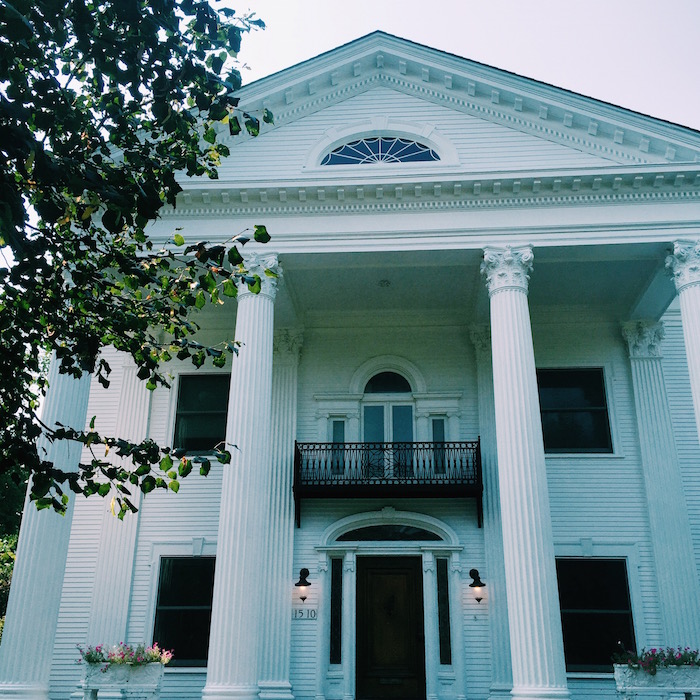 Those columns! It felt like I was in the South, not just south Brooklyn.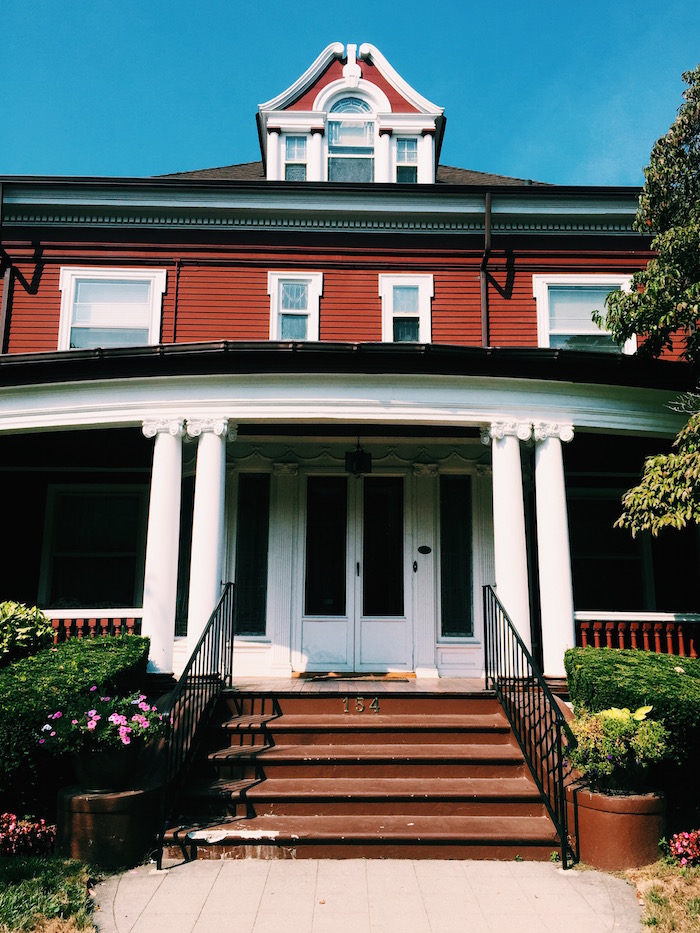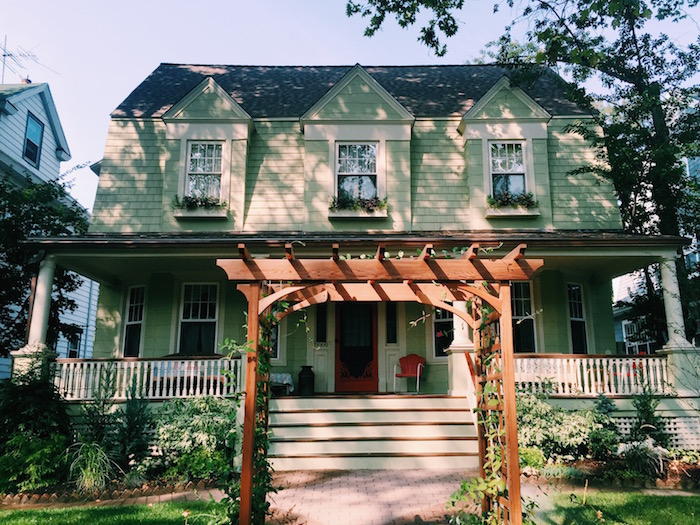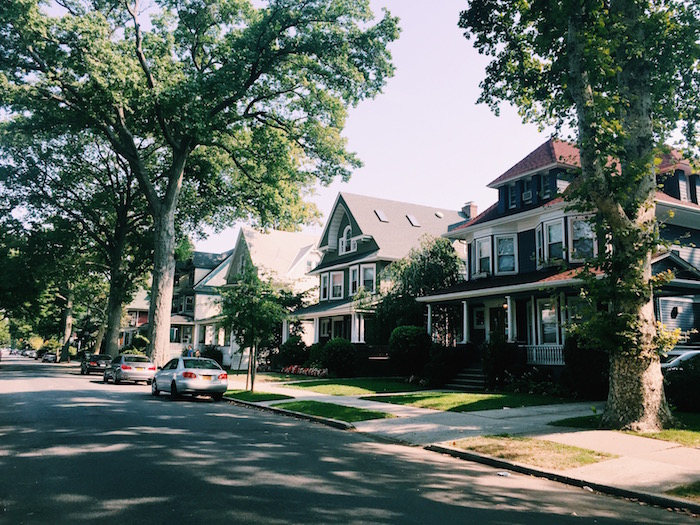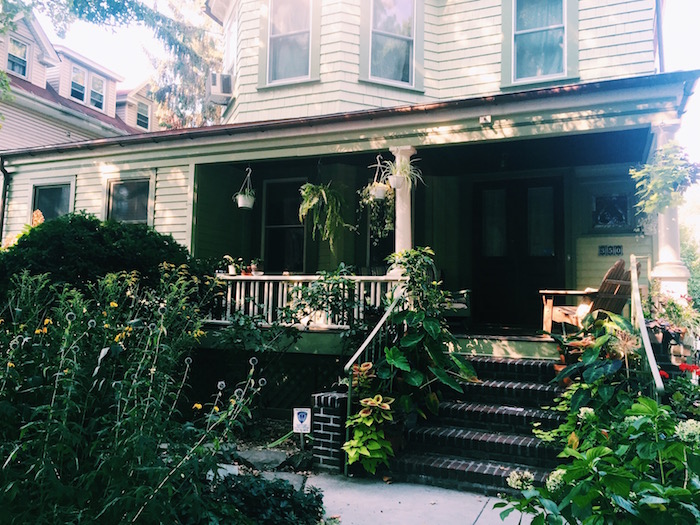 What's your favorite photo of Ditmas Park?