Of the moment // 9.4.15
One of the reasons why I blog is simply to have the space to write: getting things "on paper" helps me to process my feelings and organize my thoughts. I also love having a record of my life over the past few years: a place that holds all of my stories, my photos, the ups and downs of travel. But sometimes, I also just want to remember and share the little things that brought me day-to-day joy. Every Friday, I'll give you a peek into the book I currently can't put down, a great restaurant discovery, a fun new product or an inspiring quote: a few things that I think you might enjoy before we all take off into the glory that is the weekend!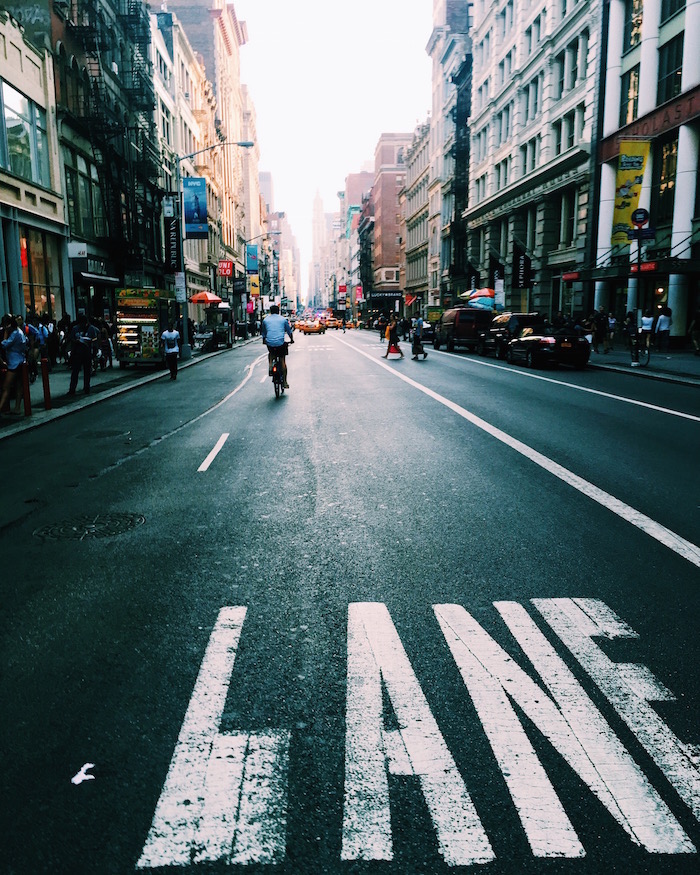 In probably my most exciting news of the week (that you might have already guessed if you follow me on Snapchat): I'm moving on October 1! My boyfriend and I are moving in together, and we're heading to Bed-Stuy. After two years in Williamsburg, I'm really looking forward to exploring a neighborhood (especially known for its brownstones and tree-lined streets) and staying true to Brooklyn. And after almost three years dating my boyfriend, I'm excited for this next step. Bonus: a brand-new space to decorate!
New York City
We recently discovered the Farm on Kent, and it's basically everything I love about Brooklyn. Located right on the East River, North Brooklyn Farms aims to "reshapes unused land into public green spaces where people connect with nature and one another through agriculture and find access to sustainably-grown produce." Aka: it is a farm that grows food to be sold into CSA boxes that also offers amazing views of the Manhattan skyline, and a place to chill in the sunshine or hold a party under the fairy lights. Love!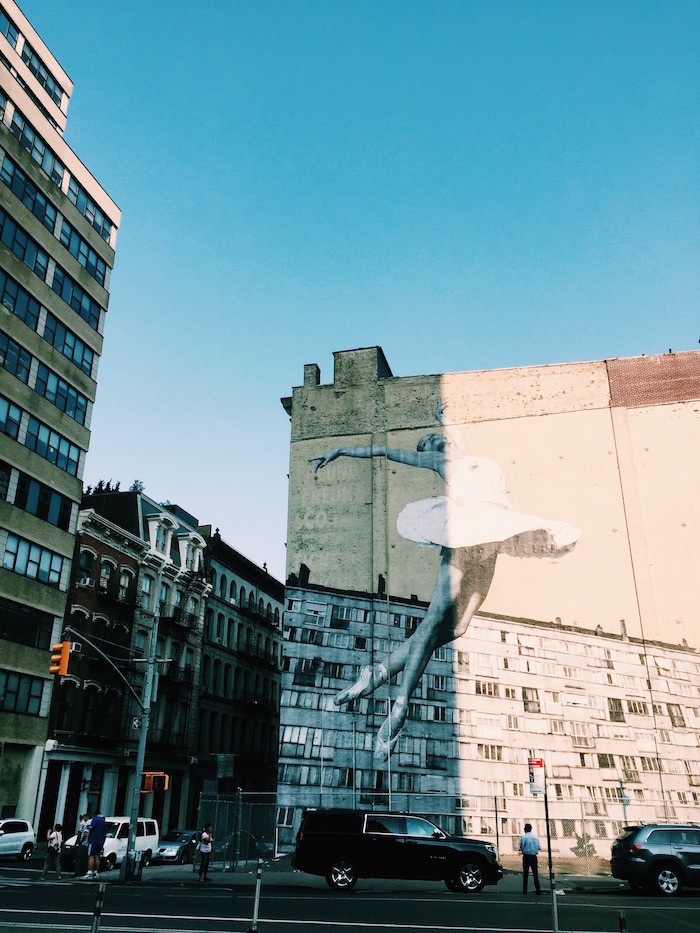 Streets
I didn't realize that this giant piece of street art by JR was anything other than a grand statement of art. And then I went into a deep dive of the #LesBosquets hashtag that I had seen associated with it, and realized that it's essentially an ad for a film that was presented at the Tribeca Film Festival. It's based on a New York City Ballet piece that was inspired by the 2005 riots in the French suburbs–I AM SO INTRIGUED ALREADY. And beyond me wanting to see the film, I love the avant grade marketing of the video via this giant wall. (p.s. if you're also intrigued, the teaser is on Vimeo!)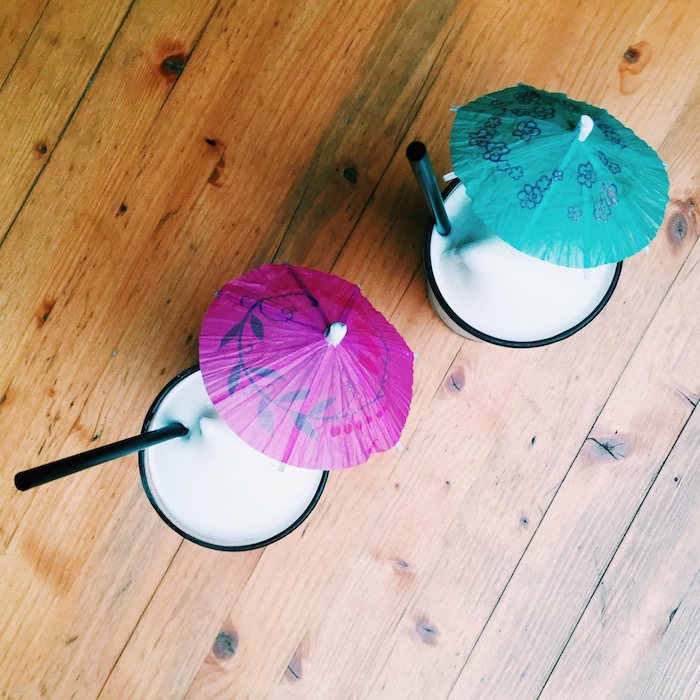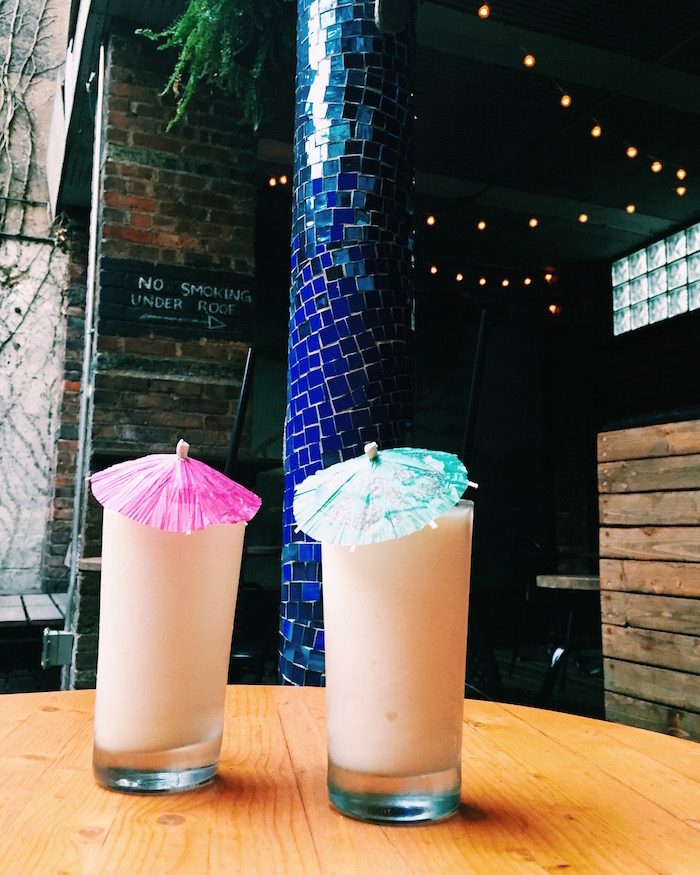 Drinks
My friend Molly lives in Greenpoint, and we were way overdue to catch up: so when she suggested pina coladas in a backyard, I couldn't say no. We headed to Broken Land on a sweltering summer evening for a cocktail that felt truly tropical–especially when we added a rum float on the second round. I mean, those mini umbrellas! Definitely need to add some of those to my bar cart just to make every drink a little more fun.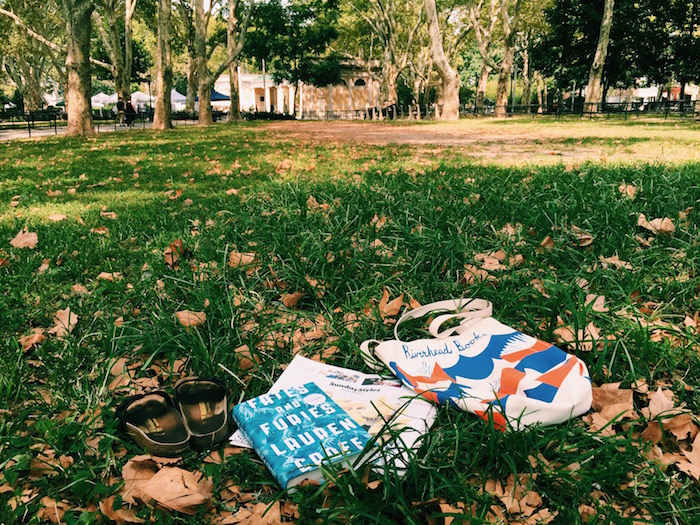 Reads
OK, so it took me a little bit of time to get into Fates and Furies–but holy moly, am I in it now! It starts out as a sort of average look at a marriage, but then the part 2 hits and it borders on Gone Girl status. Worth sticking it out.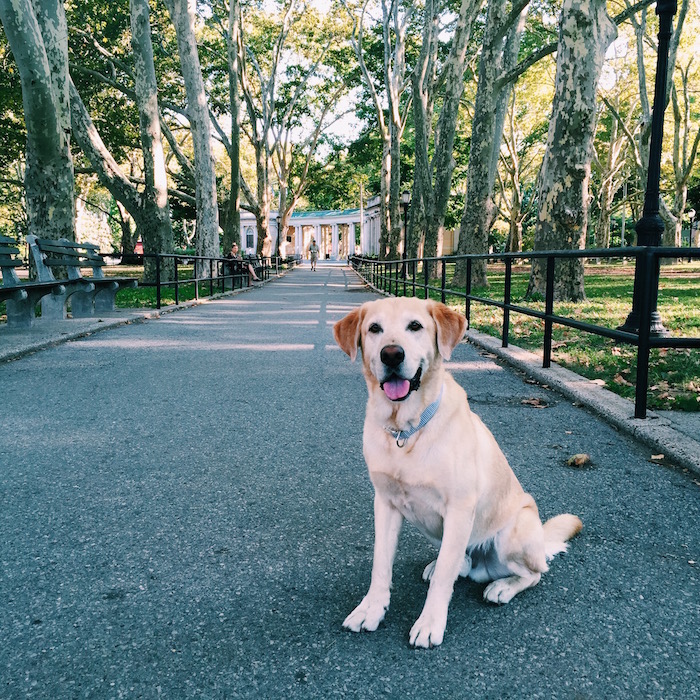 Words
"One, remember to look up at the stars and not down at your feet. Two, never give up work. Work gives you meaning and purpose and life is empty without it. Three, if you are lucky enough to find love, remember it is there and don't throw it away." ―Stephan Hawking
This weekend, we're going to Niagara Falls! We'll definitely do a bunch of the typical touristy things (Maid of the Mist, helicopter ride, wine tasting, etc.) but I'd love any recommendations for funky cafes, awesome restaurants or particularly (non-Falls) photogenic spots.